Aries To Scorpio: 4 Jealousy-Filled Zodiac Signs Who Gets Impatient When They See the Happiness Of Others
Some star signs are low on self-esteem & can get envious of the contentment of others. Being high on temper, they can go to any lengths to make them suffer.
Published on Jan 06, 2023 | 01:00 PM IST | 218.6K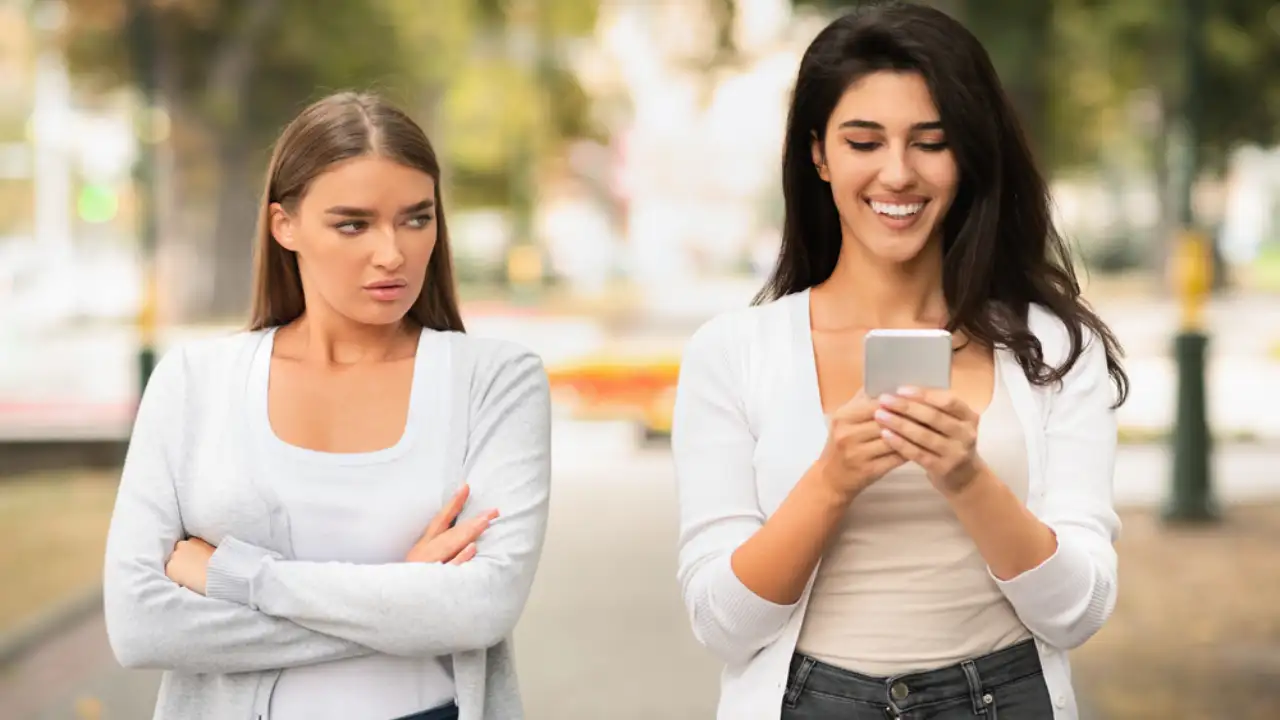 Some people are well aware of how to engage and be joyous in the happiness of others, while some turn green and develop feelings of jealousy when others are happy around them. From insecurity to discontentment from self, there could be numerous reasons for the enviousness. Their insane jealousy often decreases their self-worth, and sometimes it even takes them to the extremes of toxic behavior. Their happiness and joy get disturbed when they see others happy, and they start spitting cruel words behind their back.
Here is a list of zodiac signs who carry strong resentful feelings and get impatient when they see the happiness of others.
1. Aries
Aries-born people are recognized as volatile and moody on the zodiacal wheel. Their temper tends to escalate when somebody they know performs better than them. They can get super competitive and go to any lengths to prove themselves best. Their rage or jealousy is often a result of insecurity about themselves, and their irritability can easily make them get carried away with their emotions.
2. Taurus
Taureans are strong-headed beings, but they are not aware of their strengths and weaknesses. Once they see someone getting praise and compliments, they feel bad about themselves and get low on self-confidence, which turns out to be the topmost reason for their jealousy. They never let their bitterness afloat and are an expert at concealing it.
3. Capricorn
Capricorns can never be pleased by the contentment of others. They always want to feel superior and let their competitiveness take over. They tend to be restless and even play tricks to make them feel bad about their life. They can go to any length to shed light on others' weaknesses.
4. Scorpio
Though Scorpios are sentimental, they want their supremacy to be felt far and wide. They like to take control, and when others are succeeding, they feel that this might hamper their dominance and power, escalate their jealousy and take it to the peak.
Some people hold never-ending jealousy when their loved ones' counterparts succeed. Therefore, it is always better to keep your happiness private and secret from the aforementioned zodiac signs.
Disclaimer: While these attributes are generic, these are primarily focused on your zodiacal qualities; all the above traits may not necessarily hold true for you.
ALSO READ: Best 10 Aries Woman Personality Traits That Stand Out
Understanding the Compatibility Between a Taurus Man and Virgo Woman
Understanding the compatibility between a Sagittarius Man and a Capricorn Woman
About The Author
Mudra is a certified food & travel writer who is busy journaling the web with valuable and fact-enriched art...icles. An introvert who adores connecting with the world through her words, she is a budding journalist with 3+ years of experience in content writing. Embracing a professional degree in Journalism and Mass Communication, she is busy fuelling her creative ideas to produce content that is relatable and can guide people on a better path. Currently engaged in fabricating quirky, witty, and quality-conscious content.
Read more
Top Comments
There are no comments in this article yet. Be first to post one!