Aries to Scorpio: 4 Zodiac Signs Who Are Most Likely to Betray You in a Commitment
Noncommittal zodiacs find it difficult to invest their feelings in their partner for a long-time. Thus, betray their beloved once their motives are fulfilled.
Published on Feb 23, 2023 | 01:32 PM IST | 155.2K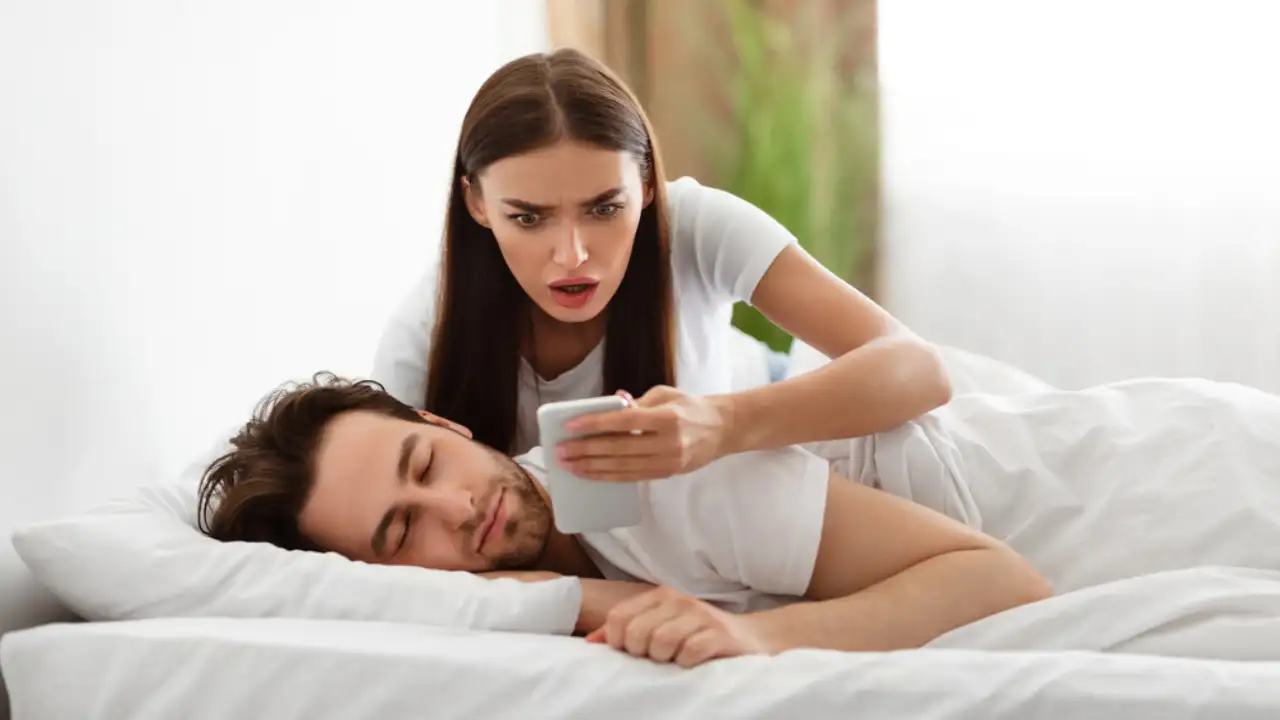 Betrayal comes with immense hurtful feelings that are tough to deal with. The sentiments resulting from this devastating act can make people suffer from emotional distress and entangle them in trust issues (even for our future relationships). Be it intentional or unintentional, infidelity is highly damaging to one partner. Although taking cosmic hints may not help us know if our partner is going to betray us, it can inform us about people who are not very reliable.
Check out the list of zodiac signs whose disloyalty can let you down.
1. Aries
As a result of their competitive and dynamic nature, the fire sign Aries tend to take a love commitment for a casual fling. They do not admire getting trapped in boredom, so they always keep themselves open to exploring new partners. Pinning down an Arian might not be difficult, but keeping them interested and entertained in a relationship is quite an overwhelming chore. Ruled by Mars, Aries natives usually take the cues of their heads and tend to forget about feelings and sentiments in the process.
2. Gemini
Dedicated to their sign, which denotes duality, people with this zodiac sign always embraces two sides. When in a relationship, they do not appreciate restrictions, and their freedom-seeking free personality is what takes them toward infidelity. Moreover, they enjoy social vibes and are recognized as the most impulsive and needy folks on the zodiac wheel who craves attention all the time. Thus, if they are not attaining the same from their partner, they won't think twice before betraying you.
3. Libra
A Libran believes in preserving equilibrium in a relationship. They think if they are putting in extra effort, their partner should also walk the extra mile. But if they do not witness the same, they may become insensitive and move on. Since Librans do not like confronting, they won't speak a word to their partner and would rather start deceiving them.
4. Scorpio
Though Scorpio is faithful and known as the most emotional zodiac sign, they still have the tendency to deceive their lover once they find their partner is not on the same page emotionally. But since they are secretive and mysterious, they hide and conceal their unfaithful acts like a pro. Betrayal is their only aim.
Even though the odds of getting betrayed by these zodiac signs are quite high, it doesn't necessarily mean that they will certainly cheat at some point. But ensure safety measures at all costs if you are about to come into a relationship with aforesaid cosmic signs.
ALSO READ: Here's the Truth About Aries Man and Scorpio Woman Compatibility
8 Gemini Male Personality Traits That Stand Out
Understanding the Compatibility Between a Libra Man and Gemini Woman
About The Author
A voracious reader and animal lover, Aditi is currently exploring the mysterious world of Astro sciences to decode th...e significance of the stars on one's psyche, having studied Awakening Astrology at length to gain expertise in the field. With 9 years of experience as a journalist and an editor, her finance degree initially led her to business journalism, but she found her heart in writing about travel and lifestyle. Getting back to nature gives her solace, as does writing about different cultures.
Read more
Top Comments
There are no comments in this article yet. Be first to post one!