Cancer to Aquarius: 4 Zodiac Signs Who Are Likely to Fall for Emotionally Unavailable Partners
Despite their concern that something may not be right, these zodiac signs can't help but get attracted to and settle down with an emotionally distant person.
Published on Mar 22, 2023 | 05:00 PM IST | 257.9K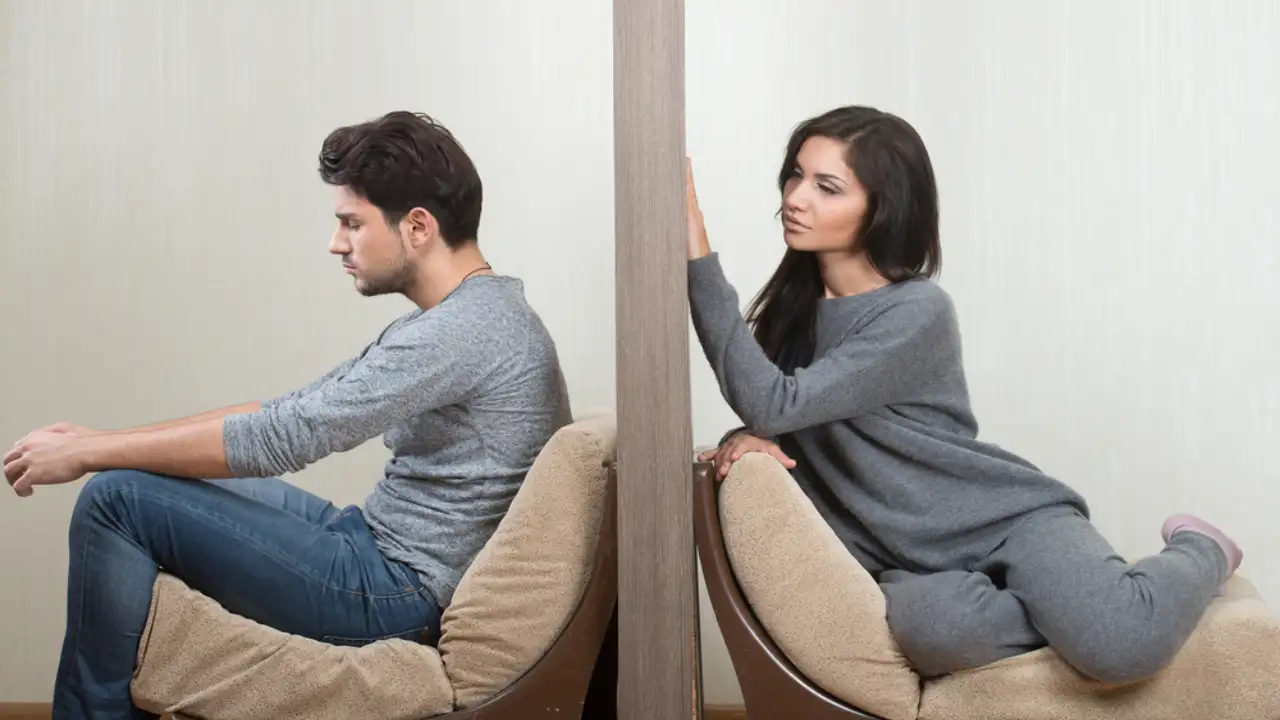 Some people may be attached to the sensation of being in love, even if it means letting themselves be duped by emotionally unavailable partners. These people don't think about why they are drawn to such a personality type; for them, the heart simply wants what it wants. But they may be attracted to emotionally unavailable partners because the pursuit of their love and attention becomes a challenge and an addiction. It's also likely that they are more at ease around them since they may have grown up in a setting where emotional non-availability was the norm and can now easily adapt to it.
Have a look at these 4 zodiac signs who are likely to fall for emotionally unavailable partners.
1. Cancer
These tender-hearted and considerate people fall in love very easily. They are quick to commit and hardly take their time to get to know someone's true character and personality. Cancerians are often found battling with low self-esteem issues, due to which they may feel unworthy of love and commitment. They might think that it is impossible to find someone who is emotionally available, so they settle for someone who isn't.
2. Virgo
Since Virgos are very sensitive, they often suppress their emotions, fearing that they would come across as a vulnerable soul and end up inviting heartbreak. Hence, they most likely like their partners to remain emotionally distant, so they both have a comfortable space to live their personal lives apart from each other. Virgos are highly focused on creating the ideal version of their life, and they wouldn't appreciate a partner who continuously bothers them with pointless requests for consistent communication and attention.
3. Sagittarius
Sagittarians are perceived as cold-hearted people who would never declare their love for someone too quickly. In fact, they find it unbearable to have to cope with another person's feelings, which is why they also disrupt the serious mood every time a serious conversation takes place. These individuals almost always favor a partner who is equally emotionally unavailable and aloof from them, who will respect their privacy and allow them to handle their issues.
4. Aquarius
Since they don't feel entirely at ease with their emotions, Aquarians would prefer a partner who is a little emotionally distant mainly because they don't want anybody invading their private emotional space. They typically prefer to use their brains instead of their hearts when making decisions and want their partner to do the same. However, this can only happen if they are emotionally separated from their feelings. In fact, they despise those who act emotionally and tend to react excessively to situations.
Relationships can become destructive and unfulfilling if you find yourself attracted to emotionally unavailable partners. It may be beneficial for these zodiacs to look into the reasons behind their persistent attraction to emotionally unavailable relationships and concentrate on resolving any underlying issues.
ALSO READ: 6 Ways to make a Cancerian miss you badly
Understanding the Compatibility Between a Taurus Man and Virgo Woman
Here's the Truth About Sagittarius Man And Taurus Woman Compatibility
About The Author
A voracious reader and animal lover, Aditi is currently exploring the mysterious world of Astro sciences to decode th...e significance of the stars on one's psyche, having studied Awakening Astrology at length to gain expertise in the field. With 9 years of experience as a journalist and an editor, her finance degree initially led her to business journalism, but she found her heart in writing about travel and lifestyle. Getting back to nature gives her solace, as does writing about different cultures.
Read more
Top Comments
There are no comments in this article yet. Be first to post one!