Cancer to Leo: 4 Zodiac Signs Who Antagonize Their Partners in Hopes of a Breakup
Minor problems with a lover can occasionally make people extremely irritated. But some star signs purposefully antagonize their partners in hopes of a breakup.
Published on Feb 03, 2023 | 06:22 PM IST | 181.8K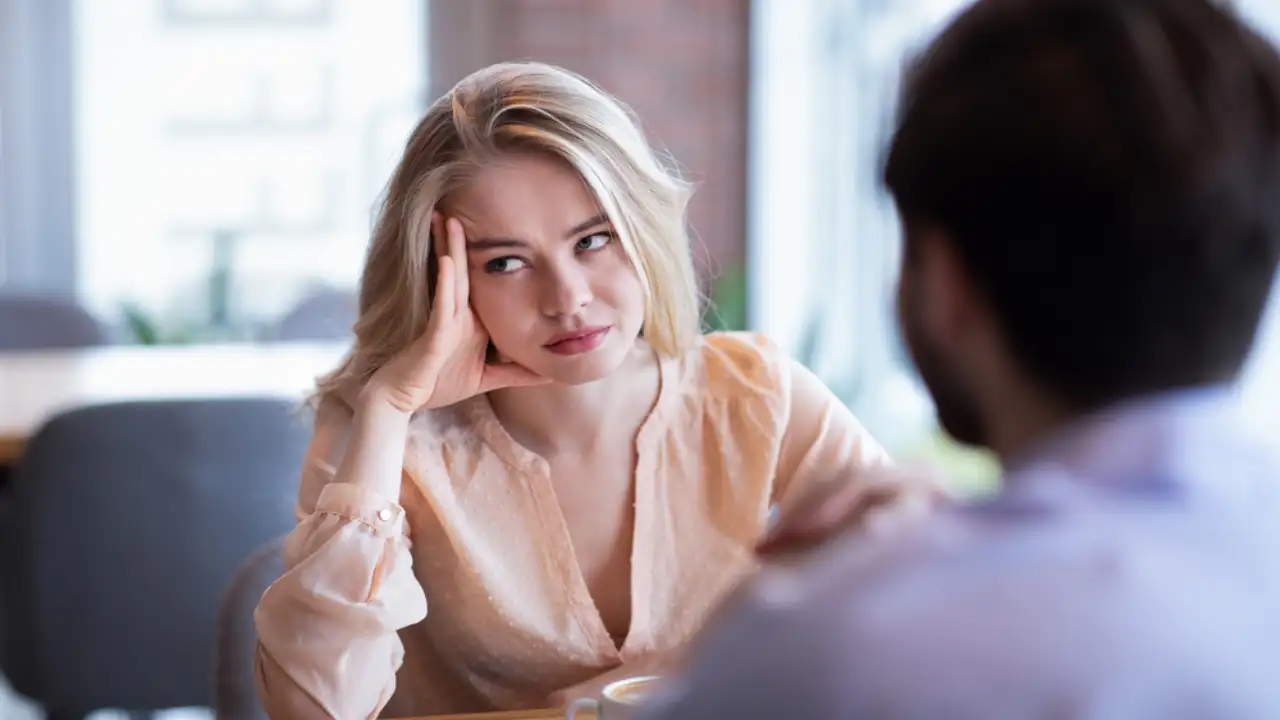 Most relationships cause you heartache at some point, but you may minimize your partner's pain by being upfront with them and explaining to them why you want to break up. After all, being open and honest with your mate about your true struggles is the only healthy way out of a partnership. But there are some star signs who never take the mature route. They have a tendency to quit loving relationships in a cowardly manner by preferring to antagonize their partners in hopes of a breakup.
1.       Libra
If you're dating, you've probably had disagreements with your lover at least occasionally. However, when your mate is a Libra, they tend to avoid confrontation and snidely convey their displeasure over something in a passive-aggressive manner. True to their nature, this air sign also fears hurting their partner's feelings by initiating a breakup. So, they deliberately irritate their mate until their partner dumps them.
2.       Leo
If you've ever been in a relationship with a Leo, you're probably aware of their combative nature. Even though it can occasionally be amusing at times, there are other times when you might find your partner actively looking for disagreements and starting to look for chances to start a fight. This is precisely what they do when they wish to end your union. Their disagreeable nature usually makes their lover end the relationship.
3.       Taurus
When in a dissatisfying relationship, most people have a clear discussion with their partners. But Taurus detests such intimidating conversations. Hence, this earth sign is more likely to develop the habit of looking for reasons to argue and prodding their partner to retaliate. Their irksome nature and bad-tempered behavior result in a mutual breakup that pleases this earth sign.
4.       Cancer
Cancer is an excellent judge of character, and their observation skills are exceptional. Hence, they know that some people tend to get annoyed when their partner takes too long to get ready, has a TV addiction, or frequently cancels date night. So, when they wish to break up with a lover, they simply do all these infuriating things altogether to turn off their mate.
Wouldn't it be much nicer to use candor with a partner owing to the value they bring to your life? Hence, in the grand scheme of things, it may be better to rip off the band-aid with an honest breakup rather than use the aforementioned deceptions.
ALSO READ: 11 Mistakes Libra Women Tend to Make in Relationships
Here's The Truth About Sagittarius Man and Leo Woman Compatibility
Here's The Truth About Taurus Man and Cancer Woman Compatibility
About The Author
A voracious reader and animal lover, Aditi is currently exploring the mysterious world of Astro sciences to decode th...e significance of the stars on one's psyche, having studied Awakening Astrology at length to gain expertise in the field. With 9 years of experience as a journalist and an editor, her finance degree initially led her to business journalism, but she found her heart in writing about travel and lifestyle. Getting back to nature gives her solace, as does writing about different cultures.
Read more
Top Comments
There are no comments in this article yet. Be first to post one!