Cancer to Pisces: 4 Zodiac Signs That Compromise the Most in Relationships
These zodiac signs are willing to compromise in love because they value their relationship and their loving partner more than their wants, desires and needs.
Published on Feb 03, 2023 | 01:05 PM IST | 160K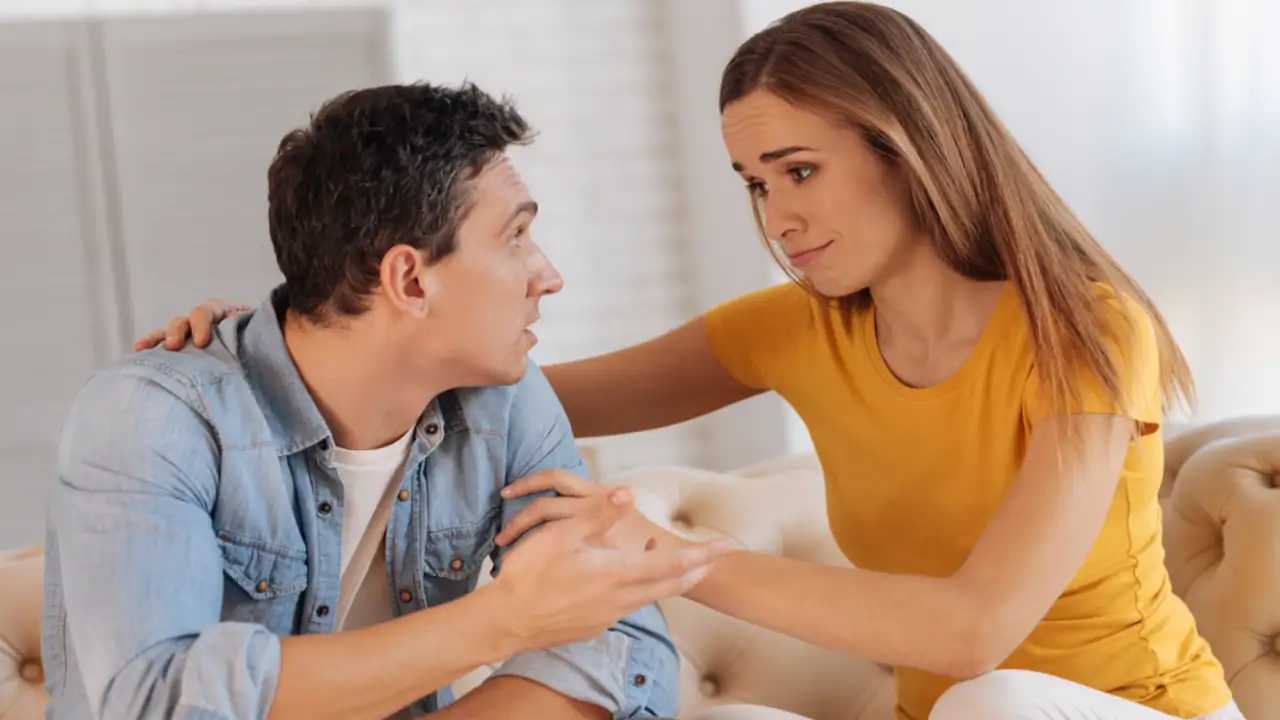 The satisfaction, wellness, and mental well-being of each person in a relationship depend on their ability to compromise. While some see these requirements as a burden, others see compromise as a way to show their partner that they are considerate of their feelings. Making compromises strengthens your bond and builds mutual trust. Similarly, some zodiac signs go that extra mile to make compromises and give up things in relationships because they place a higher value on the union and the other person than they do on their own needs and goals. They do this to keep the partnership feeling harmonious and balanced. Making sacrifices for the other person is a way to express their love and commitment to them, and to show how important the relationship is to them.
Check out these 4 zodiac signs who are always willing to make compromises in their relationship.
1. Cancer
When they become attached to someone, Cancerians, with their tender hearts, are eager to sacrifice anything for their romantic partners. When they are in love, they make sure they can go out of their way to meet their partner's needs and expectations to make them happy. Cancerians don't give in to any kind of pressure from their partner. For them, compromising for the people they genuinely care about is a means of showing how significant that person is to them.
2. Virgo
Virgos usually make compromises in order to sustain their relationship and make things work since they tend to put the needs of others before their own. They immediately understand that there will be shifts in a relationship and that rules will need to be adapted to. Additionally, they are recognized for their attention to detail, which makes them perceptive to even the tiniest things in a relationship and focuses on the subtleties to satisfy their partner.
3. Libra
Knowing that Libra is all about balancing the scales, you would assume that they'll be willing to make sacrifices in a union. They strive to maintain harmony in their relationship and have a strong tendency to work well together. They are renowned for having a great sense of justice and wanting to win over their partner. It is well known that Libras can see all sides of an issue and strive for peace and balance in their relationships. Additionally, they are renowned for their charisma and ability to resolve conflicts by compromising.  
4. Pisces
Since Pisces people are recognized for their sensitivity, compassion, and selflessness, it is pretty much obvious that they will prioritize their partners' needs above everything else. Pisces are renowned for their talent for flexibility and adaptability; they can be highly forgiving and usually make compromises to preserve their relationship. The dreamy Pisces is willing to do whatever it takes to meet their partner's wants since they view compromise as a beautiful gesture of love.
Everyone expresses love in different ways, and has a unique idea of what a relationship should be like. It can be viewed as a sort of selfless love for these zodiac signs to consider making a sacrifice for someone they care about; doing so can help them feel better about themselves and the love they have for their partner.
ALSO READ: Here's the Truth About Cancer Man and Leo Woman Compatibility
Understanding the compatibility between a Virgo Man and a Libra Woman
Here's The Truth About Libra Man and Libra Woman Compatibility
About The Author
Aastha is a certified Relationship coach and she strives to help those who seek expert advice on relationships. As a ...professional writer, Aastha believes that her content will create a positive change in the lives of people who search solutions for to their everyday problems on the internet. Leaning towards a positive and joyful approach is what makes her content more relatable to her readers.
Read more
Top Comments
There are no comments in this article yet. Be first to post one!