Cancer to Scorpio: 4 Zodiac Signs Who Work Hard to Give Their Younger Siblings a Better Life
Some signs in the zodiac wheel happen to feel responsible for their younger siblings. Hence, they go out of their way to work hard and give them a good life.
Published on Jun 08, 2023 | 11:11 AM IST | 229.2K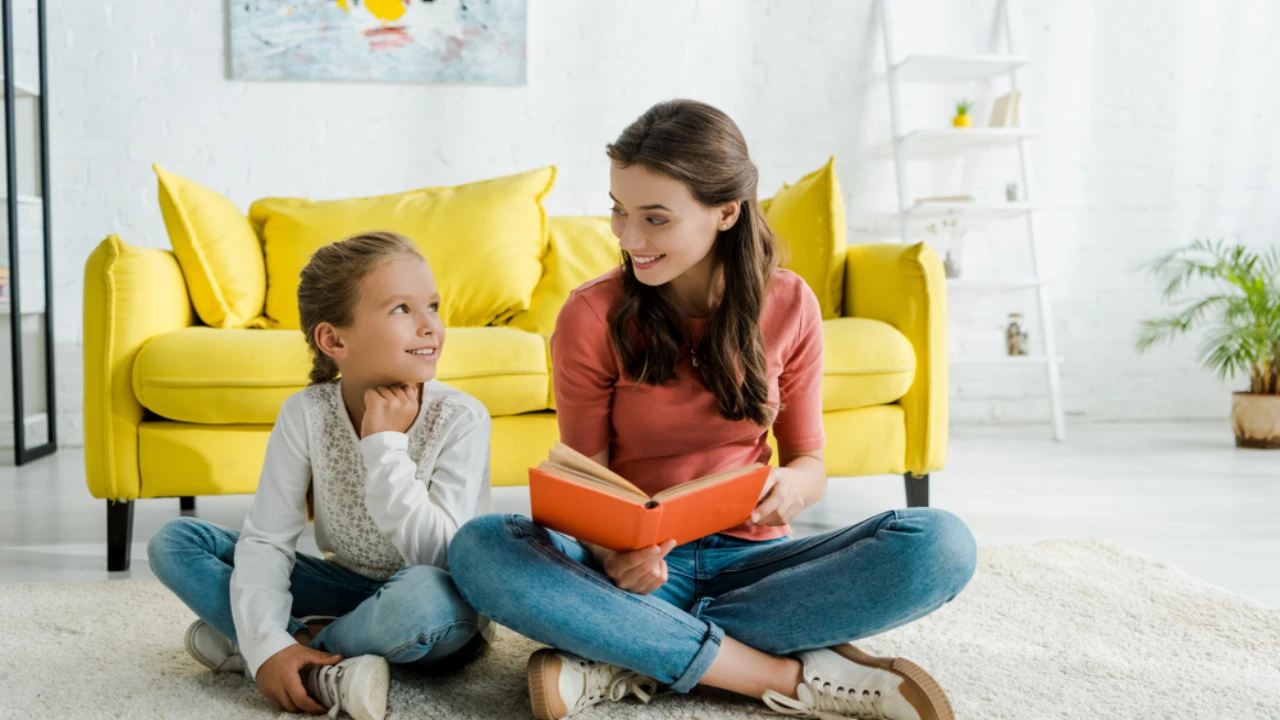 In a number of households, older children are likely to feel responsible as the secondary caregivers for younger members of the family. They not only adore their siblings to bits but strive to ace their careers as leaders and reach traditional success. This is all so that they can give the tiny tots the life they dream of. These zodiac signs wish to pamper the middle-born and youngest siblings of the house because they feel a sense of duty toward them. They are the eldest of the flock and often take up jobs early in life to financially support their parents in caring for their younger brothers and sisters. Take a look at who they are:
1.       Capricorn
Capricorns tend to place too much emphasis on domestic life and work toward building a harmonious household. They spend time with the elderly and maintain a light atmosphere in the family home. They are often burning the midnight oil by working overtime to ensure that they are in the ideal position to purchase any of the things their younger siblings need. There will be a concern for their brothers and sisters' education in the Capricorn's mind. They often consider themselves as second parents to their next of kin, and any disagreements with sisters or brothers can cause great hurt to them in their relationships. Sometimes their spouse would tell them they should be more cautious with household costs because financial crises can arise. Nonetheless, they will never hold back and liberally expend any amount of money to ascertain that their siblings' needs are met.
2.       Virgo
A Virgo's life revolves around their family. This earth sign knowing that it is their relatives' support during a difficult period makes it easier to tackle obstacles. So, they believe that the mutual coordination of members in a combined household is critical for the family to thrive. To facilitate this, they do their personal best to oil the wheels and keep people together. They avoid being annoyed with loved ones over trivial matters at that moment in time. And if their siblings require their assistance, Virgo offers it without hesitation. They understand that if there is any problem in their shared home, it must be addressed immediately because Virgo feels responsible for the happiness of their siblings. These conscientious earth signs do their best to give their brothers and sisters a luxurious life where they want nothing.
3.       Cancer
Cancer treats everyone in their home with the same respect, no matter how senior or young they may be. They pay close attention to their sibling's needs because they feel that the burden of home obligations falls to them after their parents. If there is ever a concern regarding a sibling's health and they come to Cancer expecting assistance, this water sign does not disappoint them. Due to their giving nature, this star signs marital ties will be solid, as their spouse will appreciate the way this individual always steps up for their loved ones. Their mutual understanding will deepen the couple's relationship. Cancers do all they can to avoid domestic disputes between siblings. Yet, in case of doubt, they seek advice from the elders to resolve any disagreement that occurs. Usually, Cancerians will choose to work overtime and make more money to ensure they take care of any expenses their younger siblings may have before they turn 18.
4.       Scorpio
It is this water sign's motto to keep the environment in the house loving and take extra precautions not to let good relationships fall apart. They are big fans of weekly meetings and often sit down and talk about things with the members of their family. If they happen to be the eldest sibling, they take on the role of protectors who safeguard the interest of the younger members of the household. Even when they grow up and leave the nest for work, if Scorpios live far away from their siblings, they call them every chance they get. Yet, if they live together in the house, they make use of the opportunity to serve their younger brothers and sisters. They may even take up a second job to support their siblings financially.
These star signs are exceedingly sensitive and would frequently prioritize the needs of the family over their own. They hold a lot of knowledge and emotions in their hearts. So, you can't conceal anything from these loving individuals. They will easily pick up on the least degree of tension within the family, whether it's a parent or an upset sibling. They are always available for emotional support and lend a sympathetic ear to their siblings!
Disclaimer: These attributes are generic and may not necessarily hold true for you.
ALSO READ: Here's The Truth About Sagittarius Man and Sagittarius Woman Compatibility
Understanding the compatibility between a Scorpio Man and Cancerian Woman
8 Negative Traits of a Scorpio You Should Be Aware of
About The Author
A voracious reader and animal lover, Aditi is currently exploring the mysterious world of Astro sciences to decode the
...
Read more
Top Comments
There are no comments in this article yet. Be first to post one!