Cancer to Scorpio: 4 Zodiac Signs Whose Ultimate Way to Relax Is Going on a Jungle Safari
Some star signs covet a holiday with the opportunity to have adventures. So, they take off on a laid-back jungle safari to exciting locations around the world.
Published on Jun 04, 2023 | 11:43 PM IST | 277.9K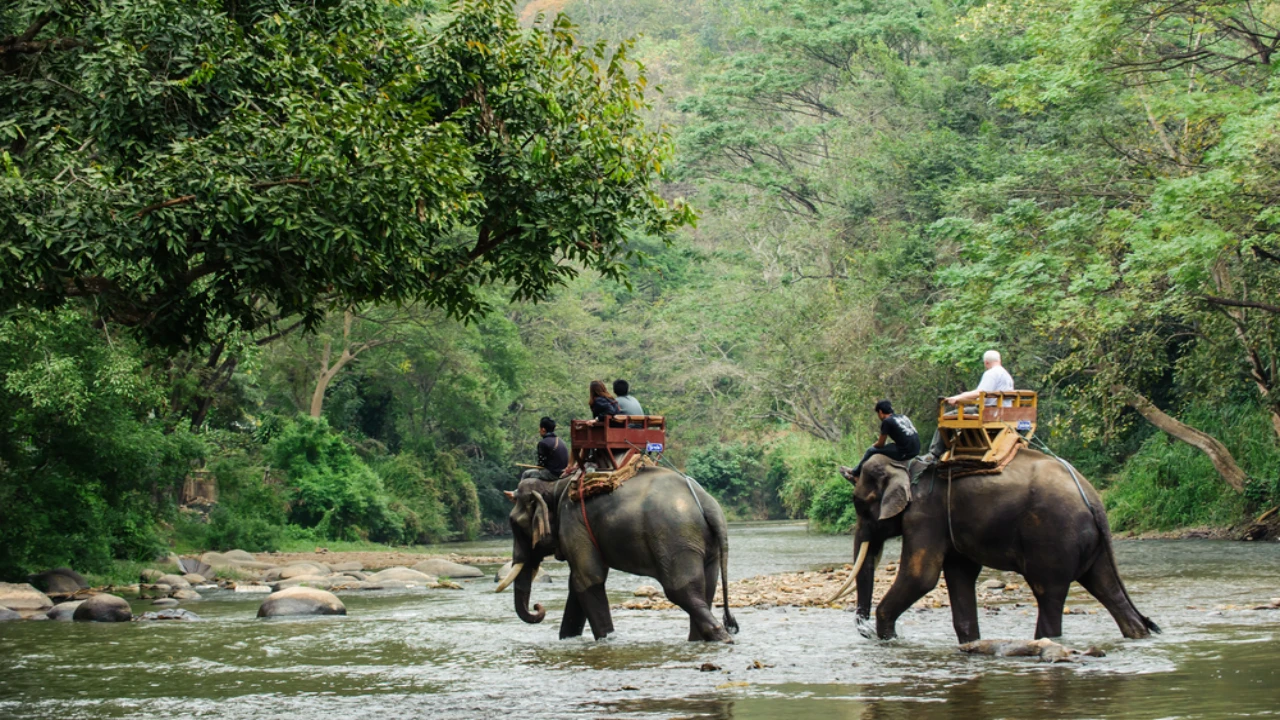 The natives of specific signs on the zodiac wheel find that jungle excursions allow them to reconnect with nature in a profound way. Hence, they deem that wildlife safaris are an excellent choice for an interesting vacation that takes them to offbeat nature reserves and is a memorable experience. They believe that it is through slowing down in life that a love for wilderness emerges in their hearts. It's exciting to see flora and fauna at such a close distance and develop empathy for living creatures. It not only helps them de-stress from the rigors of their daily routine but fosters an attachment to the animals. Take a look at who they are:
1.       Cancer
For a Cancerian, the perks of being amid nature are enormous. This water sign sees safaris as an adventurous journey that allows them to explore unfamiliar pathways and unspoiled natural horizons of the desert, countryside, and, of course, the forests. For these Crabs, there's something exciting about spotting wildcats, lions, and leopards in their native habitat. It causes the release of feel-good vibes and combats the accumulation of concern regarding life's burdens. Moreover, these water signs believe that it increases their regard for all things because little, lovely, yet life-changing beauties are pointed out to them every step of the way. A jungle safari with their loved ones is an activity they enjoy immensely, as it helps them focus and observe things calmly. Cancerians emerge with a good mood and confidence after each expedition.
2.       Scorpio
Scorpios heartily agree that one of the primary drawbacks of city living is stress. A forest safari requires a significant amount of time but helps them unwind. Hence, it is the ultimate adventure for Scorpions. They like being out in the open with their best friends and taking in the scenery and wildlife. This water sign feels that there's something exhilarating about witnessing wild boars and tigers. They like jungle safaris because they are not physically demanding activities. As a result, they can relax on their trips. But they also cherish the fact that the nimbler they are, the more likely they are to maximize their enjoyment. They like to pair this with camping at a lodge or cabin in the woods, as hiking around the area helps develop their strength, and the need for movement increases their physical stamina. So, they often consider taking a safari in Kenya or Tanzania.
3.       Aquarius
For an Aquarius, a safari entails more than merely touring the jungles of a specific region. Often they use this as the ideal way to unwind after a year of hard work at a hectic workplace. They are thrilled at the prospect of heading off on a forest trail, where instead of walking, hiking, or trekking, they can explore the woodland sections by jeep, elephant, or horseback. They are delighted at the idea of a day or two in the secluded woodland. This is because it is not only a pleasant way to reconnect with their partner but it also allows them to learn something fresh about each other. Many Aquarians head to the woodland on their honeymoon so they can participate in several activities while in the park. Most significantly, they wish to experience a sense of tranquility after the hustle and bustle of the wedding. The park lifestyle is really soothing and invigorating for their tired souls.
4.       Capricorn
Capricorns adore the feeling of facing the unknown and coming out on top. And regardless of the presence of guides and aids, Capricorn knows that their first encounters with nature and wildlife are new experiences for them. Seeing animals in their native habitat is a whole different practice that soothes them. They immediately recognize that merely spending time with nature is incredibly comforting. These Sea-goats like to count their breaths as they wait for their first view of the gazelle or giraffe.This form of mental exercise relieves stress and helps them free their mind. When they go on a safari with someone, they spend a long time in close proximity. So, they will learn facts about them that will surprise them. They may take their family members along, as a trip to wildlife sanctuaries in Namibia and Botswana, as these places promote spiritual wellness and foster a sense of respect for all living things. 
Indeed, these aforementioned star signs simply adore the diversity of flora and fauna in distant nature reserves. Hence, they love taking a breather from their hectic lives with a safari. They find that it lets them relax and slow down amid nature. The calm of the forest and the cool breeze let them eliminate inner worry and stress! 
Disclaimer: These attributes are generic and may not necessarily hold true for you.
ALSO READ: Here's The Truth About Pisces Man and Scorpio Woman Compatibility
8 Sagittarius Male Personality Traits That Stand Out
8 Gemini Male Personality Traits That Stand Out
About The Author
A voracious reader and animal lover, Aditi is currently exploring the mysterious world of Astro sciences to decode the
...
Read more
Top Comments
There are no comments in this article yet. Be first to post one!