Capricorn to Cancer: 4 Zodiac Signs Who Tend to Exude Negative Energy
Bad inner energy can hamper the overall well-being of an individual. Yet, some signs in the zodiac wheel possess intense negative energies which impact them.
Published on Apr 04, 2023 | 07:26 PM IST | 280.8K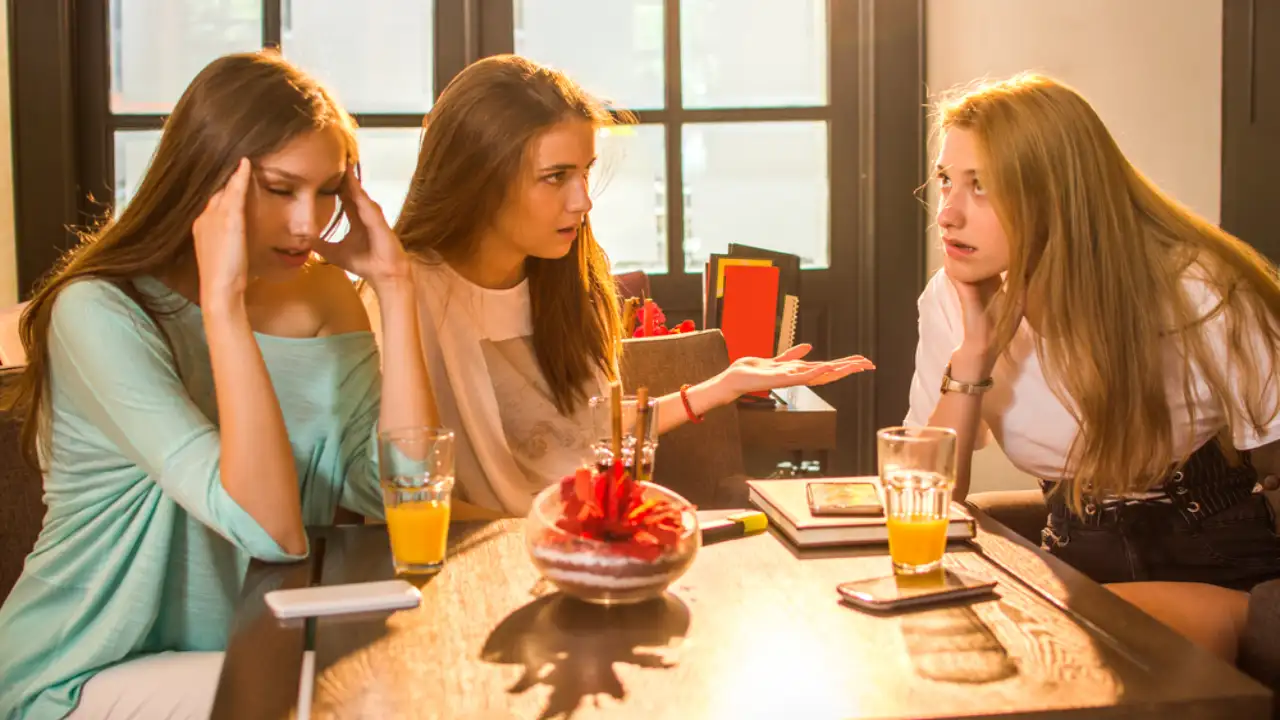 The attitude of optimists immediately lifts people's spirits and makes everything appear a little less challenging. After all, in all circumstances, even the challenging ones, positive people are receptive to humor and allow themselves to giggle even when they're not in the mood to laugh. But some zodiac signs are brimmed with pessimism; they are often loners. Their gloomy approach towards life always picks a negative angle or viewpoint even in the finest object. As a result of their negativity, people around them find it difficult to enjoy their peace. Take a look at the zodiac signs who tend to radiate negative energy.
1. Capricorn
The admirers of drama, Capricorn natives are high on scrambling dirt onto others because of their pessimistic ooze towards life. They continually run behind success and often forget to keep a tab on their mental well-being. Therefore, the race to conquer all aspects of their life makes them overflow with ruthlessness. They are often the harshest on themselves. They might eventually come to have a lifelong negative self-perception as a result of this. If they wish to put an end to their negativity, they must be conscious of the voice in their head and answer with words of inspiration, often known as positive self-talk.
2. Pisces
Because of their penchant to stay on the mystical and imaginative grounds, Pisceans are most likely to disconnect from the outside world and make bare minimum interactions with others. Being an introvert or lingering in your comfort zone is not touted as wicked, but practicing it for a long period can add to your unhealthy attitude. For instance, they focus on how someone cancels plans with them instead of considering that it gives them more time to indulge in a favorite hobby or TV show. They fail to see that even if it isn't immediately apparent, they may spot the customary ray of hope in every cloud if they would consider looking for it. 
3. Scorpio
Recognized as the most secretive zodiac sign, Scorpions are not very expressive of their emotions and tend to make bogus scenarios in their head, which is the most vital reason for the negativity. Obstacles and challenging situations are common occurrences in life. Yet regardless of how little or seemingly unimportant they may seem, Scorpios exclusively focus on the negative parts of a scenario. With time, they get stuck as they are unwilling to let go of their emotions, which leads to either physical or emotional outbursts. A Scorpion's negative energy is extremely intense and can even drive them toward the path of self-destruction.
4. Cancer
The water carrier Cancer's cynical oomph is the result of their profound and intense state of sentiments. Because of the nature to position others directly above themselves, they are more prone to burnout and by no means happy with themselves. This is the main reason behind their moody senses. Both negativity and positivity may spread quickly. So, when you are around a Cancer individual, don't overshare your sentiments, as they can effortlessly transmit their negativity to you. At the same time, Cancer must rethink the kind of individuals they hang out with. They must give themselves the opportunity to hang out with a positive person and experience the benefits.
The ever-changing dynamics of life can put almost anyone in a state of pessimism, but the aforementioned zodiac signs bear an incessant relationship with a negative mindset. Thus, it is extremely vital for them to share their thoughts and feelings with others to sustain positivity. A virtuous communication with air and fire signs can guide them on the path of optimism. Practicing gratitude can enhance self-worth and foster resilience even in the face of tremendous adversity. These signs could attempt to express thankfulness for something or somebody at least once per day. Also, they must spend time with the individuals, occasions, or things that bring them happiness or comfort.
ALSO READ: Here's The Truth About Capricorn Man and Aquarius Woman Compatibility
Here's The Truth About Pisces Man and Scorpio Woman Compatibility
11 Mistakes Scorpio Women Tend to Make in Relationships
About The Author
A voracious reader and animal lover, Aditi is currently exploring the mysterious world of Astro sciences to decode the
...
Read more
Top Comments
There are no comments in this article yet. Be first to post one!