Panchang for September 24, 2023
The Hindu Panchang shall help you discover what September 24, 2023, has in store for you. So without further ado, check it out and prepare to seize the day!
Updated on Sep 23, 2023 | 07:08 PM IST | 75.8K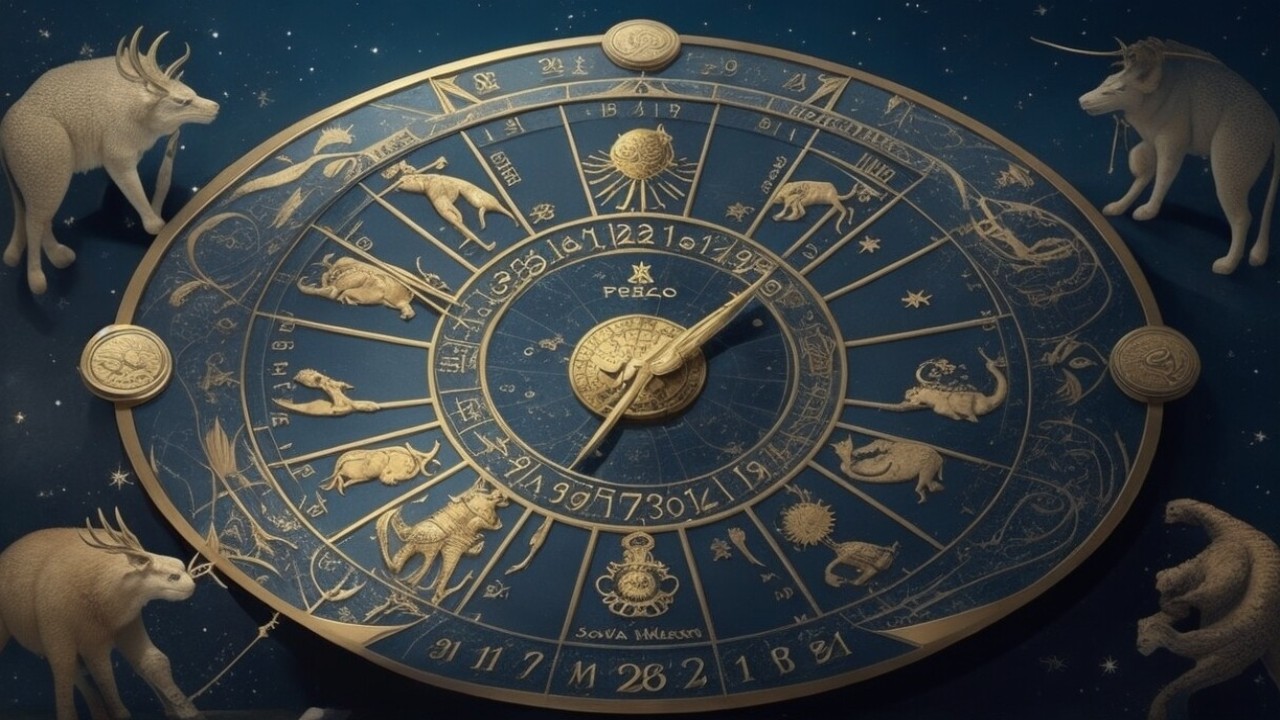 The events of September 24, 2023, will be greatly influenced by the positions of the stars and planets. But the good news is that the Panchang provides us with essential information about this date, including auspicious and inauspicious times, planetary movements, and lunar phases. It serves as a roadmap, guiding us in making crucial decisions, planning auspicious events, and understanding the ebb and flow of energy that influences our daily lives.
Let's decipher the cosmic code of September 24, 2023, as we navigate the Panchang to uncover the celestial insights that can help us make the most of this day's unique energies.
Panchang for Today
Tithi: Navami up to 10:24:52
Nakshatra: Poorva Ashadha up to 13:41:58
Karana: Kolav up to 10:24:52, Tetil up to 21:14:56
Paksha: Shukla
Yoga: Sobhana up to 18:38:48
Day: Ravivara
Sun And Moon Calculations
Sun Rise: 06:10:07
Sun Set: 18:15:59
Moon Sign: Dhanu up to 19:18:05
Moon Rise: 14:50:59
Moon Set: 25:08:59
Ritu: Sharad
Hindu Month And Year
Shaka Samvat: 1945  Shobhakruth
Vikram Samvat: 2080
Kali Samvat: 5124
Pravishte/Gate: 8
Month Purnimanta: Bhadrapada
Month Amanta: Bhadrapada
Day Duration: 12:05:51
Inauspicious Timings (Ashubha Muhurat)
Dushta Muhurtas: From 16:39:13 to 17:27:36
Kulika: From 16:39:13 to 17:27:36
Kantaka/Mrityu: From 10:12:05 to 11:00:28
Rahu Kaal: From 16:45:16 to 18:15:59
Kalavela/Ardhayaam: From 11:48:52 to 12:37:15
Yamaghanta: From 13:25:39 to 14:14:02
Yamaganda: From 12:13:04 to 13:43:48
Gulika Kaal: From 15:14:32 to 16:45:16
Auspicious Timings (Shubha Muhurat)
Abhijit: From 11:48:52 to 12:37:15
Disha Shoola
Disha Shoola: West
Chandrabalam And Tarabalam
Tara Bala: Ashwini, Bharani, Kritika, Rohini, Ardra, Pushya, Magha, Poorva Phalguni, Uttara Phalguni, Hasta, Swati, Anuradha, Moola, Poorva Ashadha, Uttara Ashadha, Shravana, Satabisha, Uttara Bhadrapada
Chandra Bala: Mithuna, Karka, Tula, Dhanu, Kumbha, Meena
About Hindu Panchang 
The Hindu Panchang, also known as the Hindu calendar, is a special and important part of Hindu culture. It's like a guidebook that acquaints us with the important dates, festivals, and auspicious times for various activities. The Panchang is divided into five parts, where "Panch" means five in Sanskrit. These parts are the Tithi (lunar day), Vaar (day of the week), Nakshatra (constellation), Yoga (a special time), and Karana (half of a Tithi).
The Tithi tells us the phase of the moon on a particular day, like a full moon or a new moon. Vaar lets us know the day of the week, like Sunday or Wednesday. Nakshatra tells us which constellation the moon is in, which is important for certain ceremonies. Yoga and Karana help us choose the best times for activities, ensuring success and good luck.
So, the Hindu Panchang is not just a calendar but a guide to living life in harmony with the universe, ensuring our actions align with the cosmos. 
ALSO READ: Zodiac Signs as Grooms
Unlocking the Wonders of the 12 Chinese Astrology Signs: A Guide to Understanding Their Meanings
About The Author
Journalist. Perennially hungry for entertainment. Carefully listens to everything that start with "so, last night...". Currently making web more
...
Read more
Top Comments
There are no comments in this article yet. Be first to post one!