Gemini To Pisces: 4 Zodiac Signs Who Treat Their House Help Just Like Family
Some star signs never hesitate to provide a helping hand to those in need. In fact, everyone admires their kindness and willingness to aid their house help.
Published on Jan 02, 2023 | 04:01 PM IST | 121.5K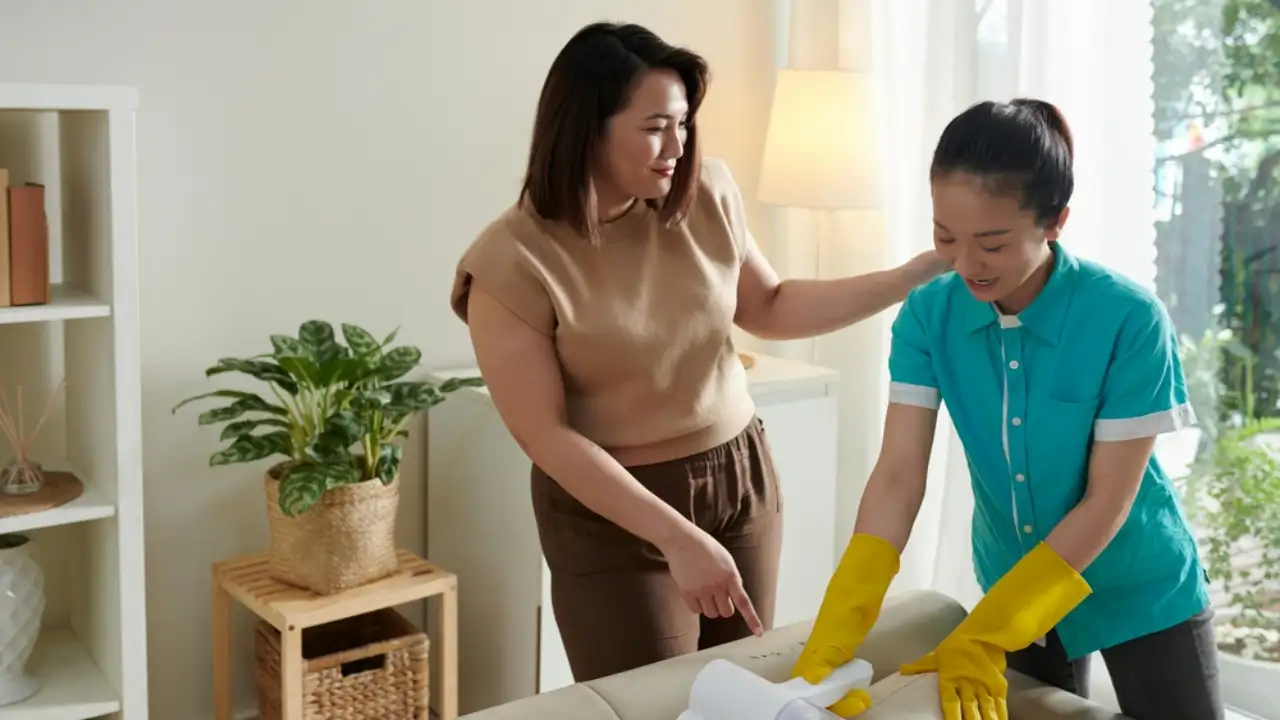 Some people constantly look for ways to make excuses when people around them seek a favor. But there are also people who do all they can to support one another and invest a lot of time in social welfare. In fact, some star signs pride themselves in offering the most comfort and aid to people who help them with their household chores. Whenever someone needs assistance, these zodiac signs never turn the other way as they always want people to connect with them. 
Visit the following star signs whenever you're in need since they'll assist you without passing judgment just like they aid their house help.
1.   Gemini
Gemini people are known for their uncanny knack for understanding other people's suffering. They always strike a balance between being kind to their house help and assisting them with being financially literate. They are always trying to put joy in the lives of those who are not well off, either by delivering a good piece of advice or making an extra effort to address their kids' issues.
2.   Cancer
One of the most trustable and nurturing signs of the zodiac is Cancer. Along with looking after their loved ones, they also consider the happiness of their house help and give their problems a listening ear. People with a Cancer birth sign are always willing to offer medical first aid and dedicate their time to ensuring their house help is never overworked.
3.   Sagittarius
Sagittarians are extremely down-to-earth and compassionate individuals who constantly put others before themselves. These people are practical and always make it a point to donate their clothes before they are too worn out. They can solve the difficulties of those who are deeply in debt since their logical reasoning makes them strong and content.
4.   Pisces
People born under the sign of Pisces are philanthropists and make it a point to contribute fiscally to their house help's education. They look far and wide for the ideal courses that can help their maids and their families live better lives. They never turn away anyone who is truly in need.
Coming across people that genuinely care for others around them is really difficult in this day and age. Hence, empathic people such as these signs are truly a blessing!
ALSO READ: 10 Gemini Woman Personality Traits That Stand Out
Understanding the Compatibility Between a Cancer Man and Scorpio Woman
About The Author
A voracious reader and animal lover, Aditi is currently exploring the mysterious world of Astro sciences to decode th...e significance of the stars on one's psyche, having studied Awakening Astrology at length to gain expertise in the field. With 9 years of experience as a journalist and an editor, her finance degree initially led her to business journalism, but she found her heart in writing about travel and lifestyle. Getting back to nature gives her solace, as does writing about different cultures.
Read more
Top Comments
There are no comments in this article yet. Be first to post one!