Gemini to Scorpio: 4 Zodiac Signs Who Avoid Speaking from Their Heart
People require a healthy level of vulnerability to express their thoughts. But it can be scary for some zodiacs who often worry that others may criticize them.
Published on Mar 28, 2023 | 12:08 PM IST | 188K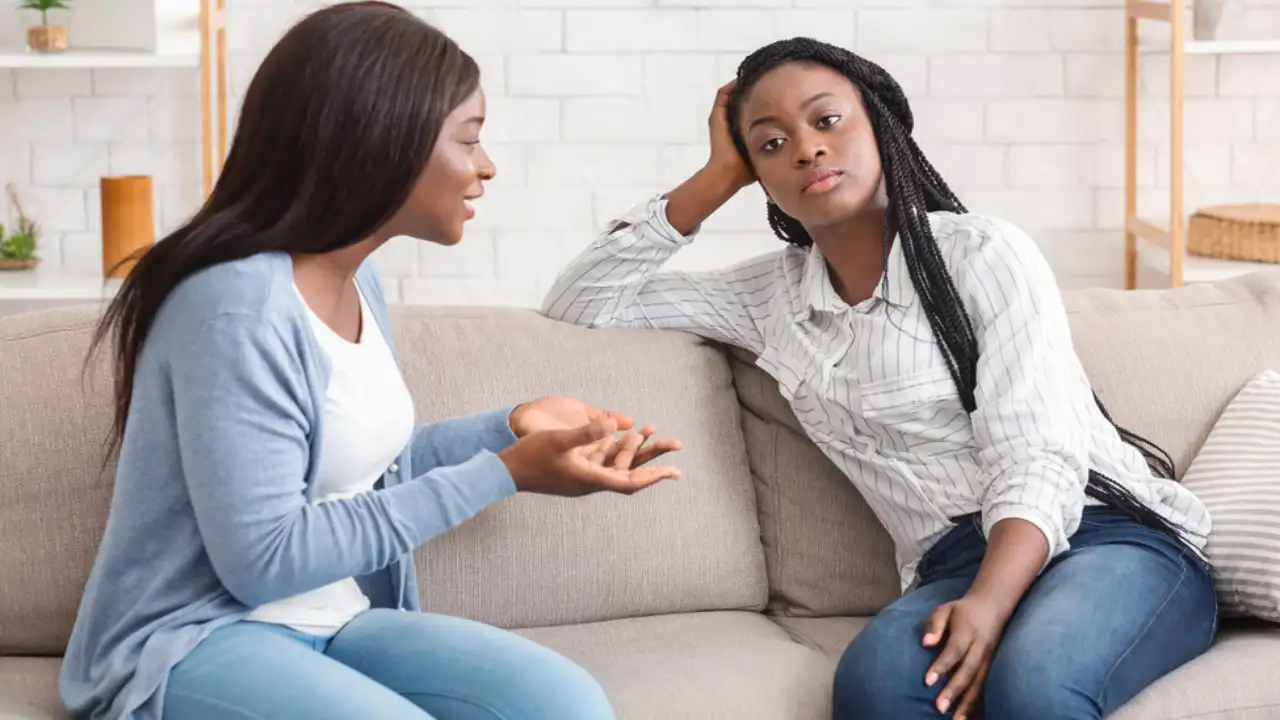 An honest individual will make moral decisions and uphold virtue all of their life. And such a person has a character that is free from deceptions and goes hand in hand with being truthful and upright in daily life. For most people, speaking from the heart requires a level of emotional openness and honesty that can be uncomfortable or even scary for some people. It involves revealing personal feelings and thoughts, which can make these individuals feel exposed or vulnerable. On the surface level, they might give the impression that everything is fine, but in their hearts, they would perceive things entirely differently. Some people might find it difficult to articulate their sentiments. Yet, others could be afraid of being rejected if they are honest about how they feel about someone.
Read on to know more about these 4 zodiac signs who avoid speaking from their heart.
1. Gemini
Geminis are sincere, reliable, and devoted individuals who are always honest. But since they are so impulsive and spontaneous, Geminis often struggle to convey their true feelings to others, let alone to themselves. Because of their easily distracted minds and short attention spans, they prefer communicating more logically than emotionally. Geminis are sociable signs that hate conflict. To prevent it, they avoid speaking their hearts, which can be particularly challenging for those who also hate conflict or confrontation. People might act in this manner if they have something to conceal or have no faith in other people. 
2. Cancer
Cancerians are those who cannot survive without love and who are amongst the last to harm anyone. Being in love also entails being prepared to put up the effort necessary to ensure the success of the union. So, to avoid bothering or burdening anyone, this sign constantly tries to keep things upbeat and light-hearted, even if it means hiding their genuine feelings and saying something encouraging to put everyone else's comfort before their own. Since they conceal what's in their hearts, they frequently don't let others get to know them very well and frequently keep things about their lives hidden from others. 
3. Virgo
This zodiac sign always makes sense. They never steal or cheat and always try to trick others or breach the law. Virgos prioritize thinking rationally over getting their emotion in the picture. They always use tact when speaking to influence the conversation in a way that gives them the upper hand. Even if they are aware that what their heart is telling them is correct, they would still choose to ignore it in favor of acting responsibly and responding from their intellect when communicating with others. They often assume they can safeguard their reputation and personal connections by keeping certain things a secret. But, those who decide to keep secrets incur the danger of feeling alone, which can have a negative impact on their well-being. It would be more prudent for Virgo to speak from their heart.
4. Scorpio
Scorpios are intense and severe on the outside, yet they have a sensitive soul and are constantly thinking positively about the people around them. Good qualities like generosity, discipline, truthfulness, moral integrity, and others are associated with this star sign. However, this does not mean they do not tolerate lying, deceiving, lack of trust, or stealing. Neither do they condone any other immoral behavior. But Scorpios hate hurting people's feelings and are afraid of upsetting someone with their direct remarks. As a result of this, most of the Scorpions refrain from speaking from the heart and instead opt to suppress their true feelings.
It is essential to remember that holding back your true feelings might also have adverse effects. Misunderstandings, a lack of intimacy, and a feeling of detachment between partners or friends can result from it. Working on establishing trust, honing your communication abilities, and addressing any worries or anxieties you might be experiencing might be beneficial if you're finding it difficult to speak from the heart. After all, the easier it is to trust you, the more genuine you are. When you trust others, not only will they but also yourself may feel more secure. It's always a good idea to spread kindness and create positive energy.
ALSO READ: 8 Gemini Male Personality Traits That Stand Out
6 Ways to make a Cancerian miss you badly
Understanding the Compatibility Between a Taurus Man and Virgo Woman
About The Author
A voracious reader and animal lover, Aditi is currently exploring the mysterious world of Astro sciences to decode th...e significance of the stars on one's psyche, having studied Awakening Astrology at length to gain expertise in the field. With 9 years of experience as a journalist and an editor, her finance degree initially led her to business journalism, but she found her heart in writing about travel and lifestyle. Getting back to nature gives her solace, as does writing about different cultures.
Read more
Top Comments
There are no comments in this article yet. Be first to post one!