Gemini to Taurus: 4 Zodiac Signs Who Crave a Vanilla Love Story
When thinking of their soulmate and the kind of relationship they'd have, some star signs crave a vanilla romance that is devoid of any toxicity or complexity.
Published on May 10, 2023 | 09:26 AM IST | 47K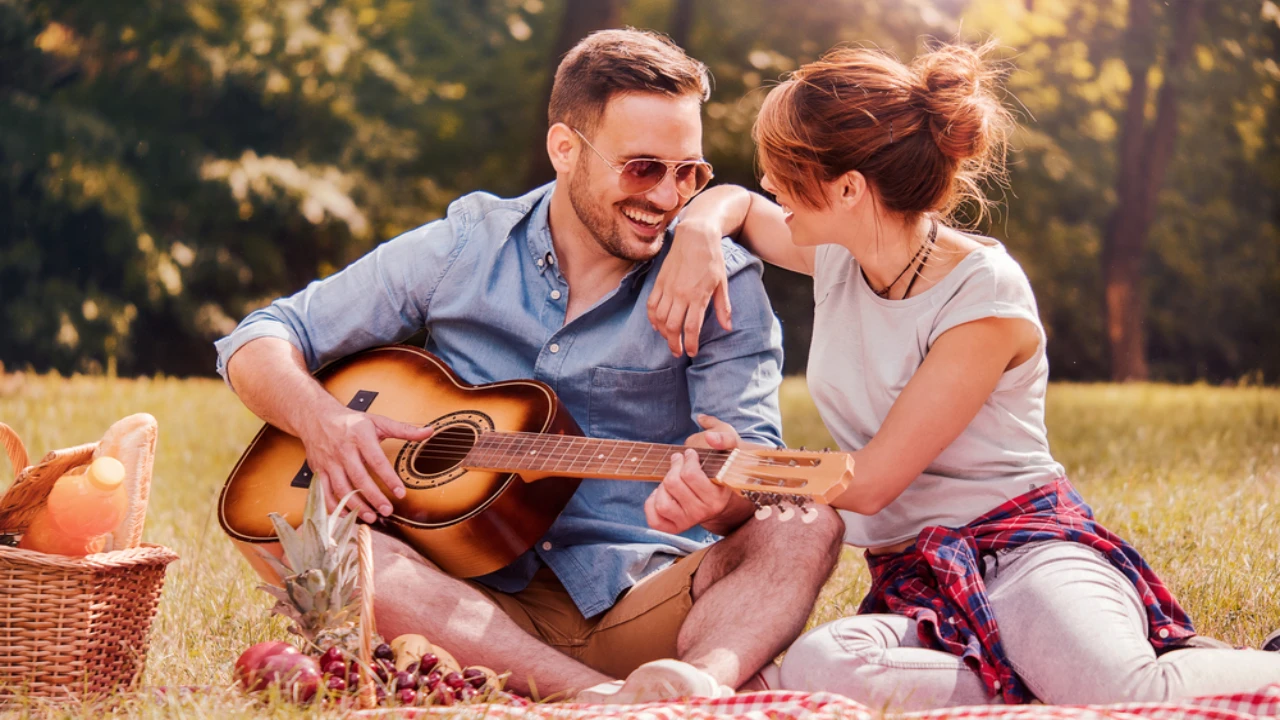 People, in general, are in awe of the beauty of both traditional and contemporary romance. But only a select few get to experience the lovely concept of a vanilla love story. These individuals crave strong love. They are the type of people who like to flaunt their love for their mate to the world. They can't help but swoon when they think about how delightful their passion for each other is. And as their love fills them up, they enjoy living in their own make-believe universe where passion is the only thing that exists. Furthermore, they enjoy romantic activities and aspire to give their special someone the most romantic and wonderful relationship possible. Therefore, the zodiac signs that adore the concept of a vanilla love story are listed below-
1.       Gemini
Gemini folks have a strong sense of romance and love traditional love stories. When it comes to making their crush feel like the world is their oyster, they'd do everything to make their first date fabulous. They enjoy holding hands while shopping with their significant other and even giving kisses on the cheek. Whenever they enter a relationship, they go over and beyond to make their partner feel valued. This air sign puts a lot of effort into making themselves feel good because they enjoy expressing their emotions most extravagantly. Additionally, Geminis are very loyal, which is a very alluring quality that draws people to them. They do not tolerate any form of abuse in the relationship because they crave a vanilla love story.
2.       Taurus
When it comes to relationships, the Bulls are givers. These Taureans need to feel an emotional connection with their partner to be in a committed, serious relationship. In fact, they have great expectations for a relationship in which falling in love could seem like a fantasy. However, Taureans are extremely sentimental, sensitive individuals who would sacrifice anything for their partner. Taurus-borns have a deep affection for their mates and adore the notion of spontaneity and adventure in a union. They are big proponents of public displays of affection. Therefore, they enjoy flaunting their partners. They adore going out on dates with their significant other and seek a vanilla love story devoid of any toxicity or drama.
3.       Cancer
Love is incredibly important to Cancerians, who are also very sensitive. They adore the idea of traditional romance and would adore going on a fine dining date with their partner. They are fervent lovers who like courting their mates. To make their partner feel especially loved and cared for, they even engage in light petting. Holding hands, gazing at each other, and grinning broadly are the hallmarks of romance for Cancerians. To show their affection, they lavish their lover with presents as soon as they decide to stay in a relationship. But when it comes to expressing their emotions in front of their partner, Cancerians can be extremely shy. They look for partners who can show their love for them via acts of service as it is their love language. They flee at any sign of verbal abuse or major conflicts in the relationship, as they idealize a vanilla romance.
4.       Leo
Leos may be known by others as an enigmatic person who enjoys alone time. But, in truth, Leos long for a loving companion who can appreciate their intensely sensitive and passionate behavior. Indeed, when they're in love, Leos can be fairly impetuous, wild, and spontaneous! They never struggle to go off and express their emotions in public. This fire sign knows that they want to be with someone who can make them feel amazing. Leos have the potential to be very starry-eyed when they're with the right person. Going overboard for their soulmate is a part of their love, as they wish to please their mate and maintain the spark between them. They secretly yearn for a romantic companion, whether it means planning a surprise candlelight meal or arranging flowers around the room.
The aforementioned zodiac signs don't think twice about going above and beyond to declare their love for "the one." So, for them, getting a companion who is too amorous would be the icing on the cake! Moreover, they are always excited to make lavish, romantic gestures for their significant other. They don't wish for love to be a rollercoaster ride but a steady stream of water that allows them to float along lazily.
Disclaimer: These attributes are generic and may not necessarily hold true for you.
ALSO READ: Here's the Truth About Cancer Man and Leo Woman Compatibility
12 Memes to Perfectly Encapsulate Cancer Energy
Understanding the compatibility between a Sagittarius Man and a Capricorn Woman
About The Author
A voracious reader and animal lover, Aditi is currently exploring the mysterious world of Astro sciences to decode th...e significance of the stars on one's psyche, having studied Awakening Astrology at length to gain expertise in the field. With 9 years of experience as a journalist and an editor, her finance degree initially led her to business journalism, but she found her heart in writing about travel and lifestyle. Getting back to nature gives her solace, as does writing about different cultures.
Read more
Top Comments
There are no comments in this article yet. Be first to post one!