Horoscope Monthly, March 2023
Check out the March horoscope predictions for all the 12 zodiac signs, and get ready to plan a wonderful month.
Updated on Feb 28, 2023 | 10:45 PM IST | 224.5K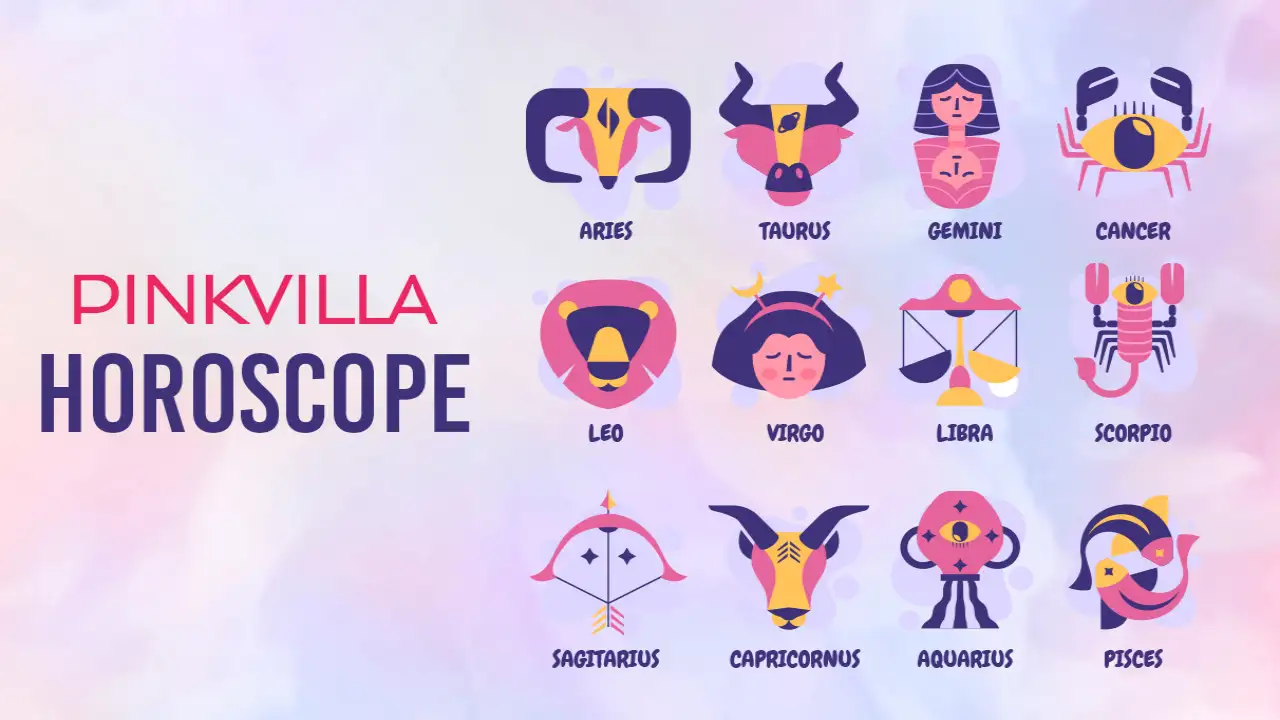 Horoscope Monthly: What message does the stars' alignment have for you this month? Are the stars rooting for you?
Check your horoscope for the month to know what's in store.
Aries Horoscope Monthly 
Profession: Born as natural leaders, entrepreneurs belonging to this zodiac sign will dominate the market by conquering competitors. Your launches will prove to be flourishing. 
Working professionals will upgrade their current skill set and utilize the newly gained knowledge to give the finishing touches to a complicated project. Job-seekers will resort to their mentor's help or benefit from their network to nail a dream opportunity. 
Wealth: Monetary gains from multiple sources will keep your pockets full. Prior investments will yield profits. Real estate deals will be beneficial as well. 
In the third week of March, passive income streams will return massive income in your sleep. However, speculations will drain your resources. 
Relationships: Singles will find love within their friend circle. With Venus in Aries, fireworks will transform the stale relationship of couples into an exciting and refreshing connection. 
Relationships with siblings will be mended. Students will multiply their studying hours and polish their focus for better results. 
Health: Symptoms of past health issues will begin to disappear this month. Unfortunately, chances of minor injuries are lurking around the corner. 
Your health will improve, and laziness will dither away. With enhanced stamina and energy levels, your productivity will rise. 
Remedies:  
Show gratitude to your partner. Assist your spouse in household chores. 
Don't forget to follow rituals meant for forefathers.
Taurus Horoscope Monthly
Profession: The month of March will shower blessings on people from all walks of life. Finally, entrepreneurs will find themselves capable of implementing groundbreaking ideas profitable for their business in the long term. 
Working professionals will hit their next career milestone. At the workplace, their position will elevate. Get ready for incentives and promotions. Those looking for a job will bag a lucrative opportunity. 
Wealth: This month, returns from prior investments will assure a stable financial position. As a result, you will be able to clear off pending payments and long-due debts. 
Stay wary of your overspending habits, as expenses will run sky-high. While real estate deals will turn out in your favor, speculations will add to your losses. 
Relationships: Singles, it's time to live your dream rom-com. Most preferably, you will meet a future lover while traveling. As for couples, the news is not so good. 
Fights will instigate distance between partners. Emulating problem-conflict resolution in your relationship can help. Students will find amazing opportunities abroad.  
Health: Taureans, it is okay to say no to events and invitations when you are not in your best health. Maintain boundaries this month. 
Exercise every day for at least 20 minutes. Don't force your body to go beyond its capabilities. Those suffering from blood-related issues must practice extra caution. 
Remedies: 
Every morning, recite one chapter of Sundar Kand.  
On Wednesdays, worship and offer tulsi (holy basil) to Lord Vishnu. 
Offer one food item made from black gram to the needy.
Gemini Horoscope Monthly
Profession: Entrepreneurs will get rid of unhelpful ideas from the past and reinvent their strategies. This new energy will help manifest an extremely relevant project. A profitable collaboration is also on the way. 
Job-seekers, don't lose hope and be consistent with applying for opportunities. Working professionals, practice patience and grace while communicating with your higher-ups. Let your work performance speak for your professionalism. 
Wealth: Refrain from over-expenditure in the third week of March 2023. Save your income for only compulsory purposes. Re-read the terms and conditions before finalizing real estate deals. 
Profit from shares, bonds, and passive investment schemes will stabilize your finances. Don't rely too much on credit cards. Refrain from applying for unnecessary loans. 
Relationships: The dynamics of your relationship with your loved ones, including lovers, friends, and family, will transition. Singles, you will finally propose to your crush. 
Couples will try their best to establish loyalty and trust in their relationship tinted with suspicions. Students will be laser-focused on their academic goals.  
Health: Nutrition and exercise will be your saviors this month. While good nutrition may protect you from seasonal flues, regular movement will maintain energy and stamina levels. 
Yet, health issues concerning knees, throat, and spine can still trouble you. 
Remedies: 
Recite Hanuman Chalisa every Saturday. 
Offer bel patra to Lord Shiva. Meditate feeling his divine presence.
Walk on grass every Wednesday. This will positively impact your health and wealth.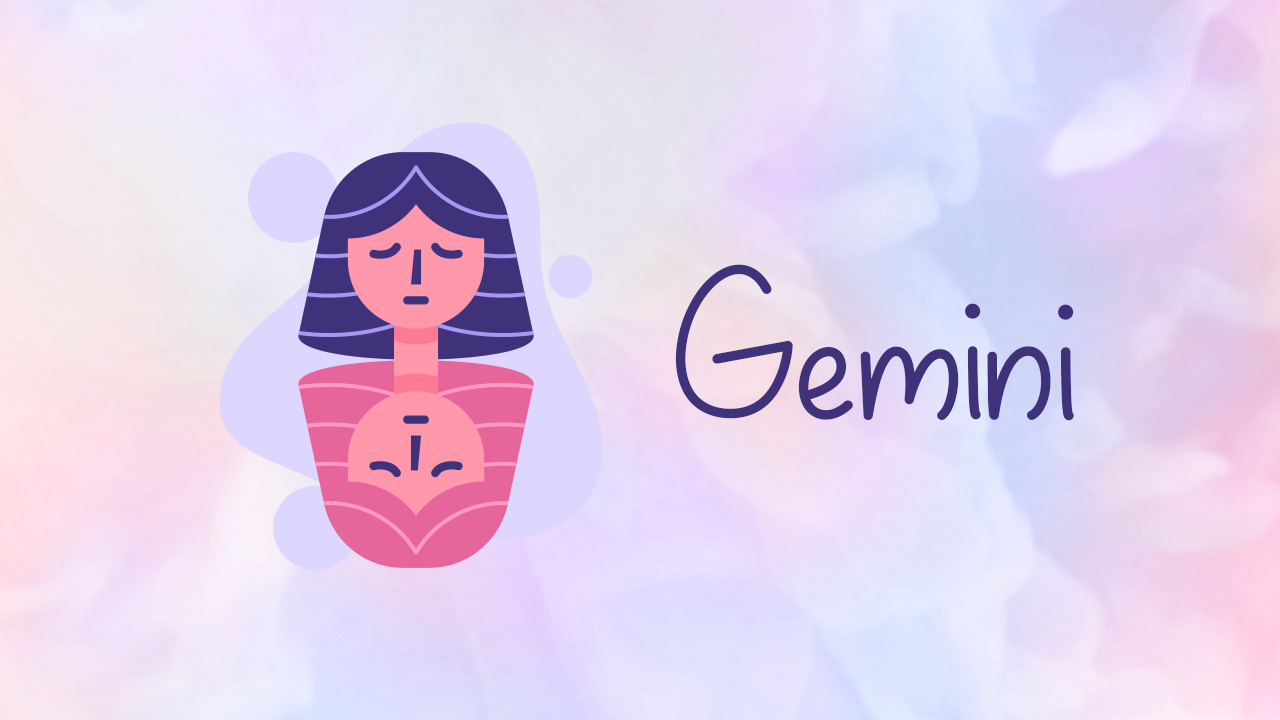 Cancer Sign People Horoscope Monthly
Profession: Entrepreneurs will accept out-of-the-world offers for collaborations without checking the terms and conditions. Naturally, it will be a disaster for their business. 
Working professionals will outshine themselves. They will be recognized for their efforts, but workplace politics will disturb the peace. Workshops and upskilling programs will help job-seekers in finding worthy jobs. 
Wealth: Legal issues will be emotionally and financially draining. Hence, pull your hands back before spending outside your means. 
Long-term monetary gains from real estate deals and government-backed schemes are anticipated. Prior fiscal schemes will work to regulate the present cash flow too. 
Relationships: Singles will meet someone with the same values yet unique individuality to keep things fresh. After the second week of the month, couples will provide each other some space to allow the relationship to live again. 
Your relationship with your father is likely to go downhill post-16th. Students will find themselves to be walking on a path meant for their overall development. 
Health: A deteriorated mental health due to stress will reflect on your physical health as well. Insomnia, anxiety, and frustration will result in muscle aches and headaches. 
Plus, issues related to the spine and knee will keep you worried. Keep care of yourself with yoga, meditation, and sound therapy.  
Remedies: 
On Saturdays, sponsor the weekly medicine of a poor person. 
Every morning, recite Daridra Dahana Stotram after taking a bath.   
Feed cooked rice to crows every morning before having breakfast.
Leo Sign People Horoscope Monthly
Profession: Entrepreneurs will finalize successful collaborations and joint ventures valuable for their business. In the second half of the month, working professionals will upgrade their status by receiving a mind-blowing offer or venturing into an altogether new profession. 
Put your best foot forward, as a strict boss will not let go of even a single mistake. Showing your upskilling will put you among the top contenders for a high-paying job. 
Wealth: Siblings and friends will help to keep your financial boat afloat. While friends will help you in dodging fortune loss, siblings will show you the way to initiate substantial cash flow. 
Indulging in the share market will earn you nothing but loss. In the second half, roaring expenses will further drain your income. In the midst of all of these, passive income streams will turn up as good news. 
Relationships: Prioritizing self-care will leave a magical imprint on all of your relationships. You will grow romantically closer to someone from your friend circle. 
Work pressure and family responsibilities will create distance between couples. Students will give extra hours to improve their studies.  
Health: When you will be dealing with your indigestion and hypertension problems, the health of either your spouse or children may decline.
Consequently, your mental and physical health will be attacked, resulting in stress, frustration, and anxiety. Deal with the difficult time by praying, meditating, and most importantly, eating healthy. 
Remedies: 
Every morning, take some water and fresh yellow flowers in a copper vessel. Pour it in front of Lord Sun. 
Recite Aditya Hridayam every morning. 
Treat your partner with care and respect.
Virgo Sign People Horoscope Monthly
Profession: Rushing into a product/service launch will lead to expensive upgrades. Hence, take your time, as rivals are on the lookout for downplaying your business. 
Contribution to a crucial project will win accolades for working professionals. Their career will escalate. Job-seekers should work on their network to be selected for well-paying offers. 
Wealth: Lawsuits will rule out in your favor. Income accumulated from monthly wages and prior investments will stabilize the financial position. 
Post-15th, real estate deals will transform into long-term monetary sources. Diving into the share market is not advised. 
Relationships: The third week of March will invite multiple worthy love prospects into the lives of singles. Deep hidden resentment will make its way into the loving relationship of couples and invite daily disputes. 
Dear Virgo, pick your favorite traveling necessities, as a travel destination with loved ones is approaching. Students will accomplish their higher education plans. 
Health: Your spouse's health is likely to deteriorate after the 15th. Responsibilities and work pressure will interrupt your self-care. 
Hence, stay cautious and schedule regular medical check-ups. Cut down on street food. 
Remedies: 
Every Tuesday and Friday, chant Vishnu Sahasranama. 
Every Monday morning, offer milk to the Shiva Lingam. 
Every Wednesday, give sweets to disabled individuals.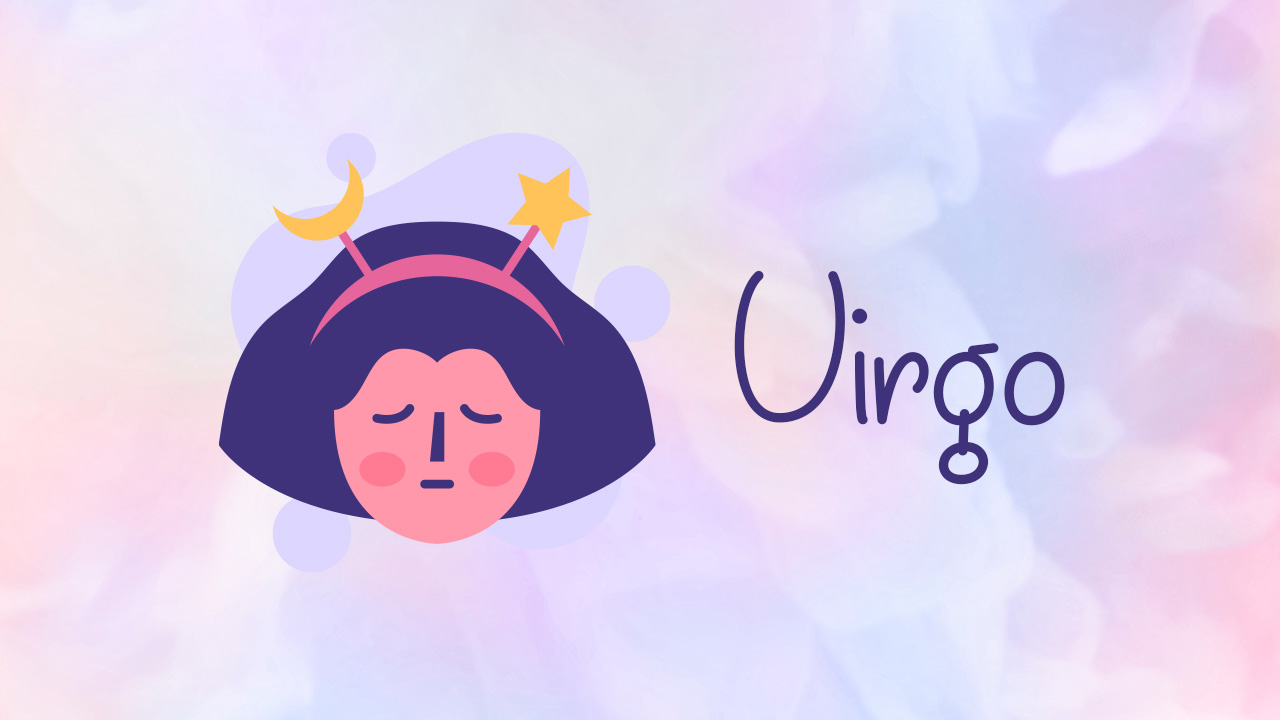 Libra Sign People Horoscope Monthly
Profession: The Full Moon on 7th March will bring about a major shift in the careers of people belonging to this zodiac sign. Entrepreneurs will give the finishing touches to big projects. Double-check the data before signing collaborative deals or partnerships. 
Stay wary of jealous co-workers and angry seniors. Avoid confrontations with them. Plan strategic networking to achieve your dream employment. 
Wealth: This month, focus on having a savings plan and avoid investing in schemes that seem too good to be true. Giving real estate deals a try will solidify long-term profit.  
Legal matters will work out in your favor. Benefits from previous investment plans will be a great help. 
Relationships: The month is not so lucky for bachelors and couples. Singles will be forced into a relationship against their wish. Those in a relationship will struggle to keep the spark alive amid work responsibilities. 
Put out any misunderstanding developing between you and your children in its very beginning stages. In the third week, students will begin to gain mastery over their subjects. 
Health: Your heart health needs added attention this month. Make sure to eat heart-healthy foods. Indigestion or seasonal illnesses, if any, will waver in the month's second half.
The effects of constant body and muscle pain will be apparent in your productivity. Previous health issues may flare up. Adapt to a proactive health approach.
Remedies: 
Find out who your family deity is and pray to them every day. 
On Fridays, recite the Kanakadhara Stotram. 
Show gratitude and respect to your mentors.
Scorpio Sign People Horoscope Monthly
Profession: Entrepreneurs, be alert. After the 15th, competitors will put their best foot forward in ruining your launches. An alluring collaboration can lead to a crisis in the lack of extensive background checks.
Working professionals will be pressured by their higher-ups to handle more work than before. No matter the situation, avoid having a dispute with the management. The help of an expert or mentor will be life-changing for those looking for jobs. 
Wealth: March will be a balancing month for your finances. Opportunities for income from unexpected sources will knock on your doors. Make sure to get hold of the best ones. 
Keep away from getting into speculations. Instead, enjoy the steady benefits of real estate deals. Avoid providing loans or money guarantees this month. 
Relationships: Steer clear of giving your heart to the first person you meet. Be more selective with your options. You will find your "the one" soon.
Couples will doubt their relationship due to temporary pitfalls. A vacation will work wonders to bring them closer. Students appearing for exams will taste success. 
Health: Are you having blood-related issues and breathing problems? Don't ignore your symptoms, and get a medical checkup as soon as possible. 
There's a possibility that your stomach will remain disturbed after the 15th. This March, following a self-care routine, will be highly gratifying. 
Remedies: 
Chant Durga Saptashati as and when possible throughout the month. 
Visit Lord Shiva's temple. There, worship his bull vahana, Nandi. 
On Fridays, distribute sweets after worshiping the Goddess of wealth, Maa Lakshmi.
Sagittarius Sign People Horoscope Monthly
Profession: "Improvement" is the mantra for March 2023. Entrepreneurs will widen their target audience, implement new services and incorporate new products. 
With sheer determination and hard work, working professionals will be applauded and rewarded at the workplace. Job-seekers will add more skills to their resume. 
Wealth: The stars are aligned to garner profits from speculations in the third week of March this year. The times are favorable for real estate deals as well. 
Restrain from indulging in impulse buying. Your spouse will lend a helping hand in having a savings plan for cloudy days. 
Relationships: Singles, the month marks the entry of someone special in your life. Couples can smell trouble in their relationship. 
Jealousy, arrogance, and competition will ruin the pillars of their loving abode. Students will realize their dreams of studying abroad or attaining a higher education coming true.
Health: Few Sagittarians might experience eye, chest, or stomach-related issues. Book a medical appointment to make sure your organs are in perfect health. 
Your body demands love and care this month. Nurture it with healthy nutrition, yoga, and positive affirmations. 
Remedies: 
Chant Aditya Hridaya Stotra as and when possible throughout the month. 
Reach outdoors to practice Surya Namaskar every morning. 
On Saturdays, donate an iron household to the poor.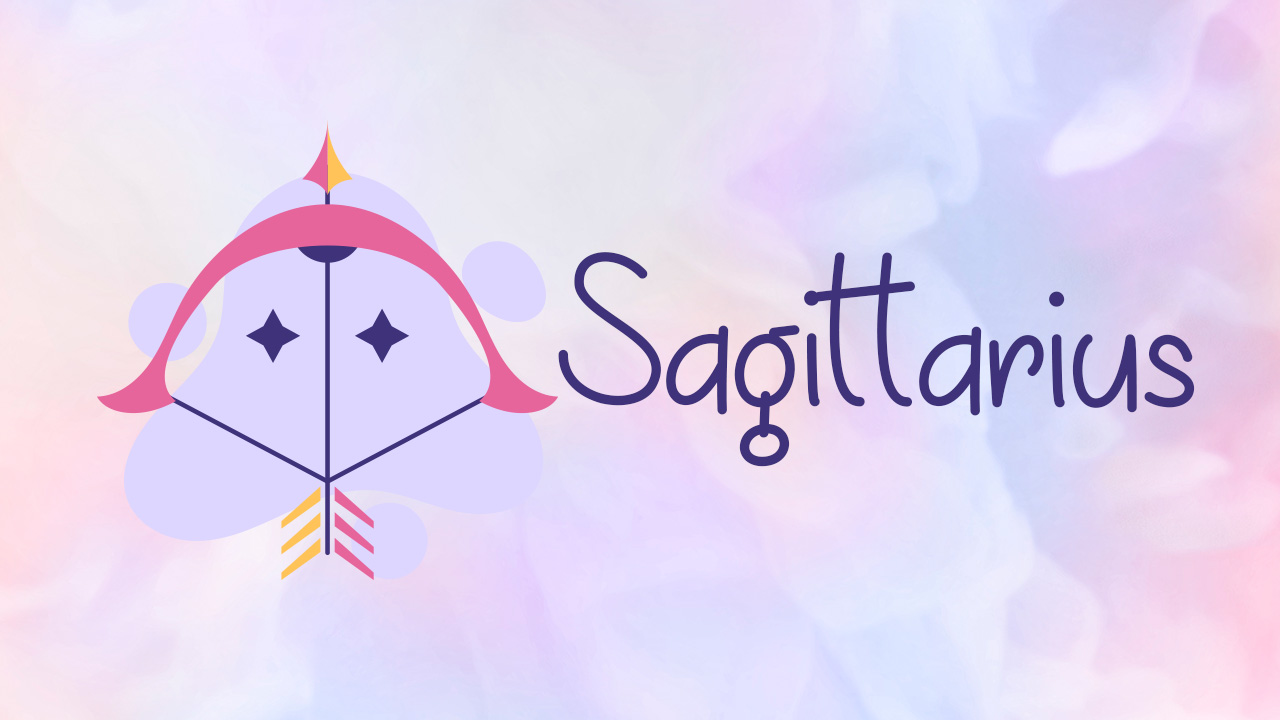 Capricorn Sign People Horoscope Monthly
Profession: March will be a prosperous month for Capricorn entrepreneurs, as profits will enter their bank accounts in the next 31 days. Their mission to triumph over rivals will also be successful. 
Employees will experience things working out in their favor. Promotion, incentive, or bonus is expected. Job-seekers will hear positive news from reputed companies. 
Wealth: Get ready for one of the most financially fulfilling months of the year. From real estate deals to mutual funds to prior investments, benefits are going to crowd your bank balance.
Capricorns are likely to be victorious in ongoing lawsuits. You will also enjoy cash flow from passive income streams. 
Relationships: Singles will finally move past their buried relationship trauma and pursue a suitable love prospect. Couples will be ready to take the next big step. 
After months of wishing and planning, your dream vacation will finally become reality. Students will cut off distractions and focus on their academics. 
Health: Months of working diligently without taking a breather will negatively impact your health. Burnout will make you unproductive. Strike back again in time. 
Release your anxiety and frustration with personalized sound therapy, yoga, and meditation. Once every week, do a social media detox. 
Remedies: 
For the next 31 days of the month, recite Hanuman Chalisa every day. 
On Saturdays, recite Shani Stotras. 
On Saturdays, light lamps of sesame oil.
Aquarius Sign People Horoscope Monthly
Profession: In March, you will reflect on and review your career options. Entrepreneurs will choose growth by getting into joint ventures with trusted professionals. 
Those working a 9-5 will receive support from colleagues. They will soar to better positions. With the New Moon on the 21st, job-seekers will open their emails to read good news. 
Wealth: Avoid providing guarantees or loans this month. Getting into legal battles also seems unfavorable. 
Fortunately, prior investments will maintain a steady cash flow. Those who have invested in government-backed schemes will hear the golden coins jingling. 
Relationships: It's a transforming period for your relationships. Those who have given up on love will experience their trust being rebuilt again. Now, singles will again begin their search of finding their beloved. 
To end conflicts with your partner, be more expressive and grateful. Students will be confident enough to select their choice of subjects.
Health: Don't let your workload crash into your health. Also, siblings' health will be a matter of concern.
Prioritize uninterrupted sleep, nutrition, and exercise daily. Foods loaded with oil and spices will be detrimental to your heart health. 
Remedies: 
Pray to Lord Krishna daily.
Recite Rudram Chamakam daily. 
Don't wear green-colored clothes in March.
Pisces Sign People Horoscope Monthly
Profession: Entrepreneurs, don't say no to strategic collaborations, as they can welcome long-term monetary gains. Questioning your seniors or the authority will put you in a difficult place. 
Those searching for a job should be more strategic in their applications. Moving ahead with a plan and steering a clear focus will magnetize stable income options. 
Wealth: The month will unravel a few unfortunate surprises. Lawsuits will disappoint you. Plus, expectations from real estate deals will not be fulfilled. 
Fortunately, dividends from investments will be augmented. Government-backed fiscal schemes will also help you make some bucks. 
Relationships: This March, the universe is conspiring to lead you to cross paths with your soulmate. It would transform into a relationship soon. 
Also, it's going to be a transitional month for couples. Life-changing events like proposals, weddings, or dream vacations are on the charts. Students will lose focus due to family squabbles. 
Health: Seasonal flues, high blood pressure, and stomach-related issues will strike your health. Mother's deteriorating health will keep you stressed. 
An abundance of caution is required for heart-related issues. Augment your energy levels by moving your body every day and eating more vegetables and whole-grain foods.   
Remedies: 
On Wednesdays, chant Vishnu Sahasranama. 
Pray to Lord Shiva every day. Or, visit his temple. 
Hand out stationery items to students in need. 
Let us know if you relate to the aforementioned horoscope predictions for the month in the comments section below.
About The Author
Journalist. Perennially hungry for entertainment. Carefully listens to everything that start with "so, last night...". C...urrently making web more entertaining place Read more
Top Comments
There are no comments in this article yet. Be first to post one!