Horoscope Monthly, May 2023
Find out what is in store for you in May this year! Read through the month's detailed horoscope predictions below and plan your month ahead!
Updated on Jun 02, 2023 | 12:47 AM IST | 269.8K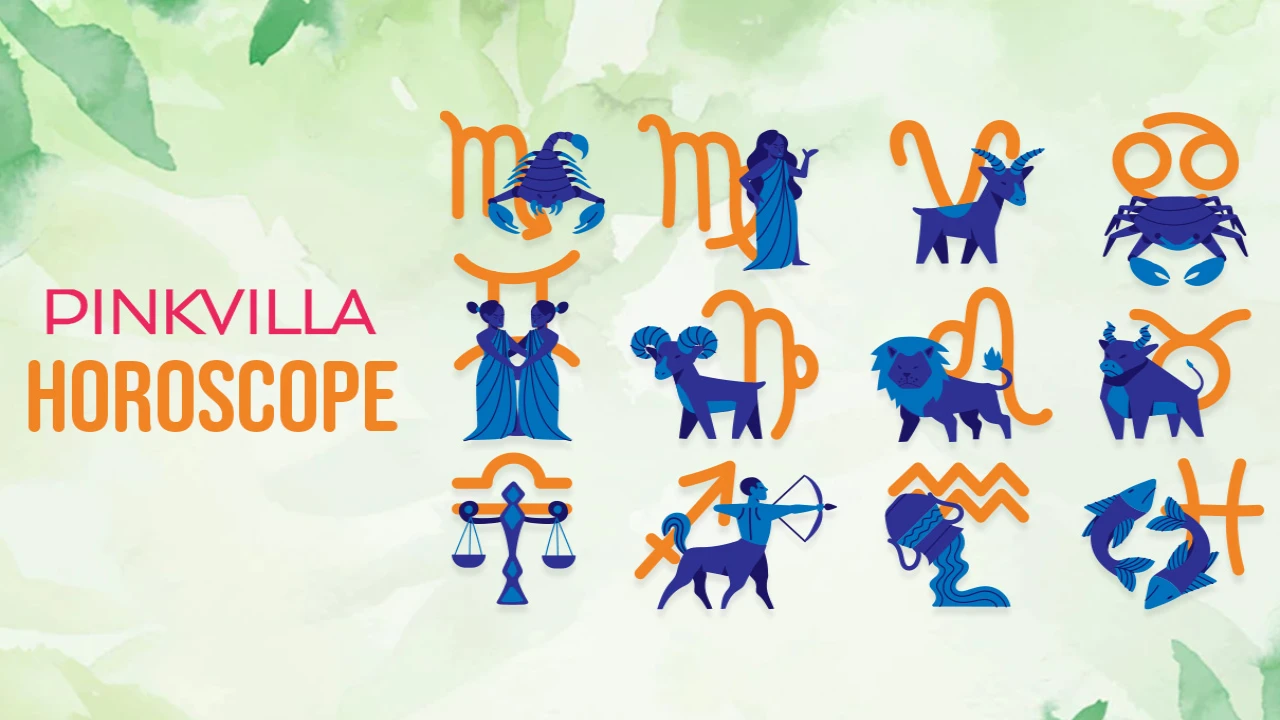 Horoscope Monthly: How are your stars aligned for May? What should be your goals this time around?
Check your horoscope for the month to know what's in store.
Aries Horoscope Monthly 
Profession: This month is full of opportunities for artists and marketing professionals. You'll receive attention and appreciation. For entrepreneurs, a brainstorming session can turn a stalled opportunity into a revenue-generating venture. Create an atmosphere of openness while setting clear parameters to avoid conflicts at the workplace.
Wealth: This is not the right month for investments in property matters or entering any speculations or chance investments. Returns from government fiscal schemes may result in wealth loss and taking loans or credit. Getting involved in any legal matters can be a source of stress and unpredictability.
Relationship: You must drop your tough love stance and be open to fulfilling times with your siblings. You will meet someone with serious long-term potential. However, engaging in confrontations will disrupt peace and harmony in the relationship of couples. Women may feel short-changed in attention, affection, or appreciation from their inner circle. 
Health: You'll receive motivation to get your wellness goals back on track. Leaning towards an indulgent lifestyle can cause blood pressure or migraine issues to resurface. Stress may take a toll on your health at the end of the month.
Taurus Horoscope Monthly
Profession: Those who have recently completed their 10th year of work can expect to receive a well-deserved leadership role or reward. Entrepreneurs will have an assured win against their rivals. Artists can expect to achieve a new level of recognition. Jobseekers working or upskilling themselves will attract high-paying employment offers. 
Wealth: Government investments will bring monetary gains, and money that was owed to you will finally come through. Investing in passive income streams will open additional sources of income. However, it is recommended to avoid entering any market share schemes or speculations. 
Relationship: Women will spruce up their image and attract a lot of attention from their social circle this month. Singles may experience new romances and in the second half of the month, couples may find it hard to manage strong emotions like anger, jealousy, or insecurity in their relationship.
Health: This month, making small improvements to your wellness routine will lead to a more productive and balanced lifestyle. Overworking may lead to physical and mental fatigue or sleep disorders.
Gemini Horoscope Monthly
Profession: Your professional life will be infused with creativity and innovation. Be present at work and stay focused to see a rise in status and a pay upgrade for those aiming for promotions. Collaborations that have been stalled will pick up speed. People in marketing can expect profitable alliances and opportunities.
Wealth: Past investments will start to yield profits this month, and fixed-income instruments will help stabilize your financial footing. Consider tapping into various passive income streams to achieve your big-ticket fiscal goals. Curb your spending habits, those planning to buy or sell property will be able to seal the deal on gainful terms.
Relationships: Family and close friends will assume starring roles in your life. Singles can manifest their ideal partner, while couples will be able to move past self-imposed restrictions and make their relationship official. Support from friends and siblings will help you navigate challenging times with ease.
Health: This month, it's time to hunker down and overhaul any unhealthy habits or stagnant systems. Healing and relief are around the corner for those suffering from chronic or troubling ailments. Correcting your sleep schedule will help revive lost energy levels.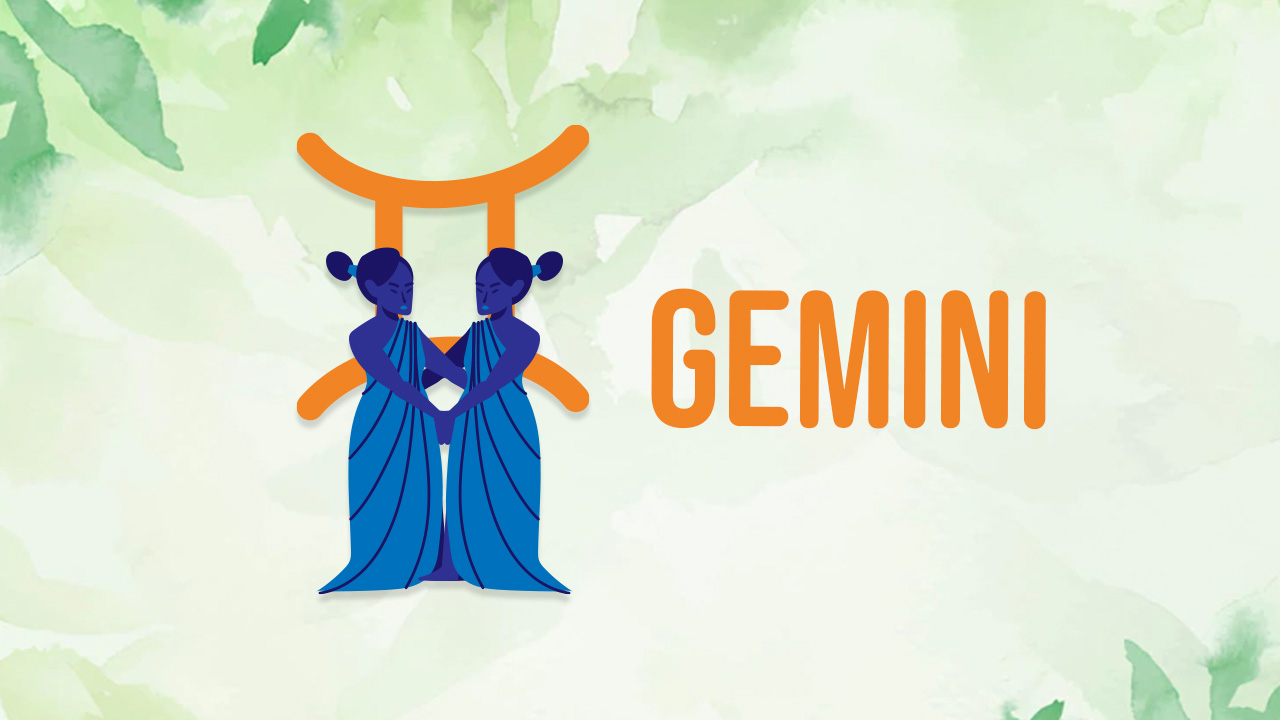 Cancer Sign People Horoscope Monthly
Profession: This May, your hard work and dedication will pay off with well-deserved recognition and rewards in the workplace. However, it is important to thoroughly research and consider all your options before committing to new business ideas. Networking and finding the right connections will be the key to securing your dream job.
Wealth: Invest in shares and bonds wisely, as it will be beneficial in the long run. Keep your spending in check, as expenses will increase later this month. You may also discover new money-making opportunities through old resources.
Relationship: Try to work through any conflicts with your mother constructively to avoid any potential arguments. Couples will take their relationship to the next level and make things official. Singles may attract someone with long-term potential.
Health: Eating healthy, staying active, and getting enough sleep will help you feel rejuvenated and bounce back from any recurring health issues. Keep an eye on your blood pressure and be wary of the seasonal flu causing any trouble.
Leo Sign People Horoscope Monthly
Profession: Your creative ideas will be well-received by your colleagues, and your new launches will be successful. Entrepreneurs will have a great opportunity to be selected for a prestigious overseas assignment. Expect to receive a raise, promotion, or a leadership opportunity. Marketing professionals should watch out for hidden details that could derail an awaited project. 
Wealth: You will have financial gains from various sources that will help you pay off your debts. You will also accumulate wealth and money through passive income streams. Setting a realistic budget will help you settle unexpected expenses. When dealing with court or legal matters, stay flexible but play within the rules.
Relationship: You should focus on gratitude to keep your relationships in balance. Couples should let go of past complaints and start afresh to strengthen their bonds. Singles will have new romantic possibilities. Be mindful of conflicts with your father.
Health: You may experience health issues related to the chest, throat, or spine that need extra attention. Those troubled with seasonal flu, and bone, or feet issues will experience quick recovery in the later days.
Virgo Sign People Horoscope Monthly
Profession: You will witness some career-changing moments, but remember to start "low" and slow. Be careful of opposition and frequent clashes with seniors, as false accusations or rumors may halt your career progress. However, marketing professionals may find themselves talking their way right into a profitable opportunity. 
Wealth: This May, real estate deals after the 10th will bring bountiful profits. Siblings will play an essential role in multiplying your existing savings, but before taking any loans, run big decisions by your wisest sounding boards. Before diversifying savings in the share market, research and test-run to avoid speculations that may result in cash restraints.
Relationship: A family issue will need your attention. Women will be lavished with love and affection from their social circle. For singles, a connection will turn into a more promising relationship. However, for couples, it's time to be prepared for miscommunications.
Health: Your gut will support your efforts to bring necessary changes in your exercise and eating habits. You may feel weak because of recurring indigestion and blood circulation issues. Avoid taking medications for petty physical issues.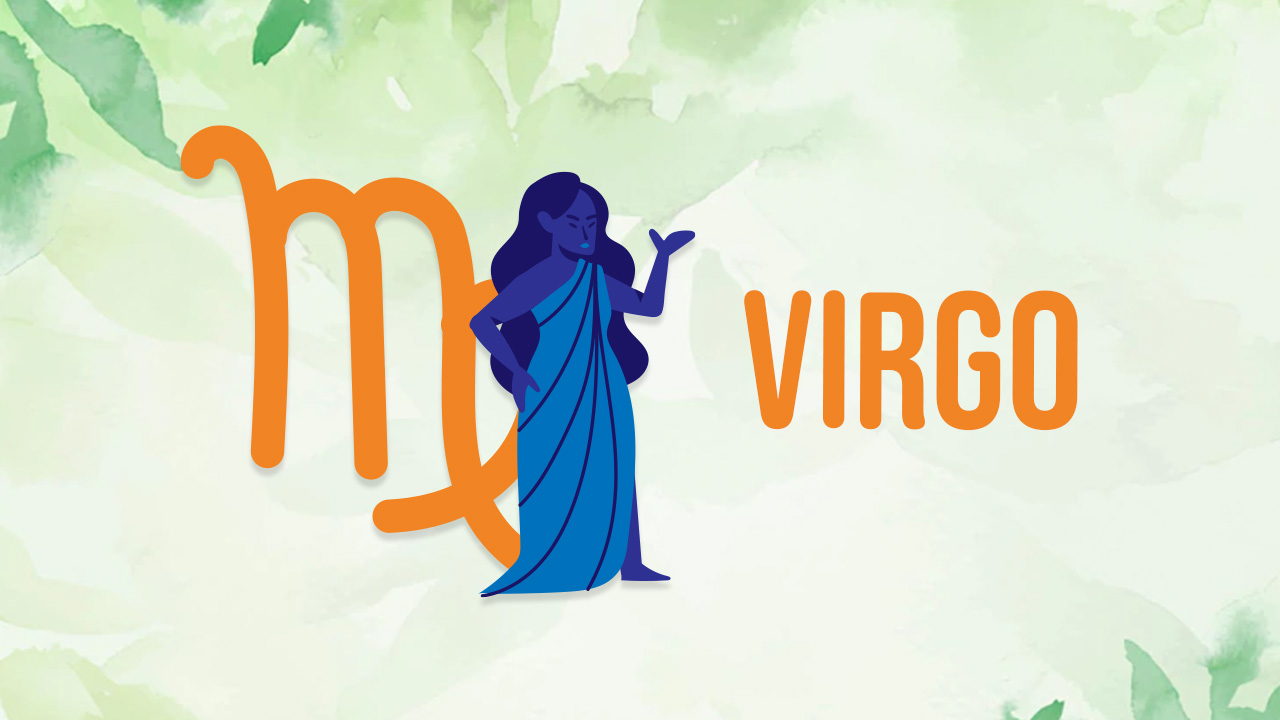 Libra Sign People Horoscope Monthly
Profession: This month, your professional progress may face some obstacles, but with patience and perseverance, you will achieve success. Entrepreneurs will witness their ambitious ventures taking off. Unfinished tasks may invite criticism from your seniors, and you should be wary of unexpected moves from your competitors.
Wealth: Financial benefits from the government may improve your cash flow this month. Be wise and frugal with your spending to save enough capital for future investments in property or a vehicle. Looming expenses may add extra stress, so carefully consider any legal or court matters before committing.
Relationship: This month, you may need to address tensions within your inner circle. Singles should be cautious before changing their relationship status, and women may lose their cool in a difficult situation. Couples should explore compromises to maintain harmony, while students may face challenges in achieving their academic goals.
Health: Recurring health issues may trigger fatigue and burnout. Later this month, indigestion, and blood circulation issues may worsen due to changes in eating habits. Pay attention to your surroundings as you may be prone to accidents. The health of your spouse or children may also become a concern.
Scorpio Sign People Horoscope Monthly
Profession: This month is an excellent time for salary renegotiation or performance check-ins, leading to promotions or bonuses. For those launching something new, making a decisive move will bring assured success. For marketers, mapping out different ideas will help out-beat competitors, while artists will have a peak career moment with high demand for their talents.
Wealth: You need to firm up your financial boundaries and say goodbye to options that drain your finances. For those investing in sweat equity, a long-awaited financial due is on the way. Purchase or resale of assets will attract a good bargain but avoid lending or borrowing money for short-term goals. 
Relationship: You might feel stuck in an emotional spiral as you revisit issues from the past. Singles will cross paths with prospects with long-term potential, and couples who avoid confrontations will encourage peace to prevail in their relationships.
Health: A drop in energy levels and feeling drained will keep you unsettled. Be aware that exhaustion or increased stress might slow down the recovery. Opting for aquatic exercise will help take the pressure off your joints and muscles.
Sagittarius Sign People Horoscope Monthly
Profession: Entrepreneurs will be rewarded for their hard work as an ongoing venture comes to a profitable culmination. Higher management will be overburdened, and freelancers will need to step up their game to avoid being outcompeted. Entering into well-vetted overseas mergers or collaborations will prove to be lucrative.
Wealth: Avoid handshake deals on loan agreements as recovery may be questionable. Reconsider your spending as rising expenses may leave you short of cash. Stay away from testing markets or playing your luck in speculations. Expect relief and respite in legal matters, and a large sum of cash will help pay off pending bills.
Relationship: You will need to be a great balancer on the home front, holding tense situations in a state of equilibrium. If you're single, make sure to carefully consider whether a prospective partner matches your criteria for a committed relationship. Couples may face power struggles stemming from unexpressed resentment and past complaints. 
Health: Slow down this month, too many tasks will lead to burn-out and fatigue. Tempting food and beverages may cause old ailments to resurface. Those suffering from heart or stomach issues will see an improvement in their health.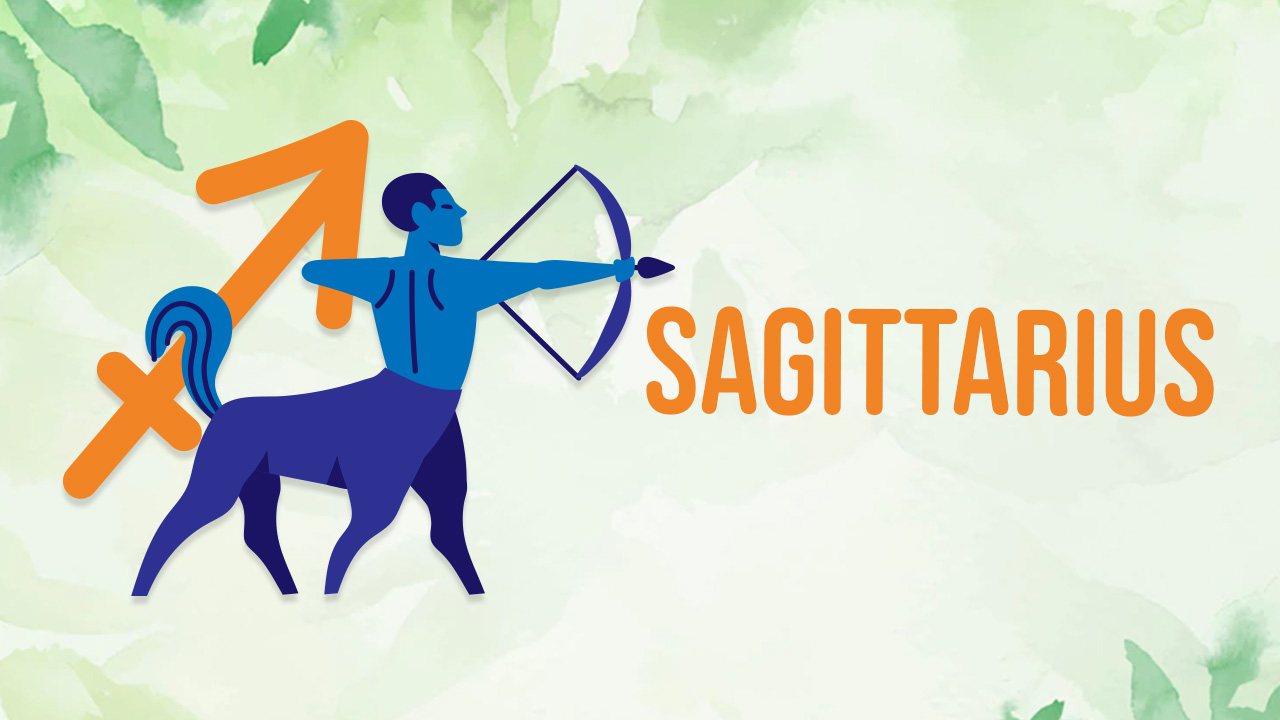 Capricorn Sign People Horoscope Monthly
Profession: This month will bring great professional success, with the possibility of a leadership position or promotion for many. Conflicts with seniors could escalate, and you may face a sudden, overwhelming workload. Working professionals will have to work hard to find solutions to ongoing projects. Job-seekers can expect promising work opportunities. After the 16th, those sitting for exams could find success. 
Wealth: Keep a close eye on your finances this month, as your budget may be unpredictable. Avoid speculations, as they could lead to overburdening debts. After the 16th, investing in real estate could bring in good profits, while returns from previous fiscal schemes will improve your purchasing power.
Relationship: Couples may face issues from the past causing tensions to rise. After the 10th, conflicts with your mother could intensify. Singles may feel pressured to settle down with a potential love match. Planning your travels meticulously will help avoid any unpleasant surprises.
Health: Take care of yourself this month, with a focus on stomach-related issues and gut health. Incorporating yoga into your routine can help with disturbed sleep patterns and mental stress. Pay attention to your spouse's health, as they may be experiencing anxiety and stress.
Aquarius Sign People Horoscope Monthly
Profession: May brings opportunities for entrepreneurs to turn their ideas into profitable ventures. It's a good time for job-seekers to showcase recent achievements and receive high-paying work offers. Avoid launching new projects or making splashes as they may face obstacles. Communication breakdowns with colleagues and power struggles with seniors could leave you feeling neglected. 
Wealth: This is a good month for those dealing with legal or court matters, as they may see a favorable outcome. Past investments may bring in stuck payments, and share market deals may result in monetary gains. Reviewing purchases is advisable, as expenses may multiply.
Relationship: Setting clear limits will help maintain harmony in your inner circle. Avoid making accusations without getting the facts right when dealing with your mother. Also, avoid giving into anger, resentment, or jealousy, as they may create conflicts in relationships.
Health: Establishing a sustainable fitness routine is advisable for those with past health issues. Later this month, some may experience a dip in energy levels.
Pisces Sign People Horoscope Monthly
Profession: This month, collaborations, and partnerships in the creative or artistic fields will prove to be successful. Entrepreneurs will receive strong support to overcome their rivals and succeed in their endeavors. Promotions and bonuses will be available at the workplace, and job seekers will gain visibility and high-paying job offers.
Wealth: This month, you will be busy with multiple ways of making money, including unexpected gains from real estate deals. However, avoid taking loans or overdrafts, and focus on saving to prevent excessive spending. Earning opportunities through royalties or commissions will arise.
Relationship: Singles will attract admirers, while couples will strengthen their relationship. Leisure travel is recommended, and students will find success by maintaining a measured pace toward their academic goals.
Health: Take time to prioritize your wellness by unplugging technology and maintaining a regular sleep schedule. Headaches or eye-related issues may arise. Take extra care of your siblings' health.
Let us know if you relate to the aforementioned horoscope predictions for the month in the comments section below.
About The Author
Sidhharrth S Kumaar, the Founder and Chief Happiness Officer of NumroVani, is a registered pharmacist who turned... into an Astro Numerologist. He started learning occult sciences at the age of six after reading and researching them and their application to the contemporary world for around one and a half decades. He has been practicing this for about a decade as well. He is a pioneer of Zero Numerology and Karm Positioning System, which help individuals and businesses solve real-life problems using the hidden gems of occult sciences.
He has published 10+ research papers and also has authored 2 books on Numerology and Life.
Read more
Top Comments
There are no comments in this article yet. Be first to post one!