Leo Capricorn: 4 Zodiac Signs Who Guilt Trip Their Partners to Prove Their Point
If they want to make a point in a conversation, these signs could bring up their partner's past faults, even if they are not related to the present situation.
Published on Apr 26, 2023 | 08:47 PM IST | 135.7K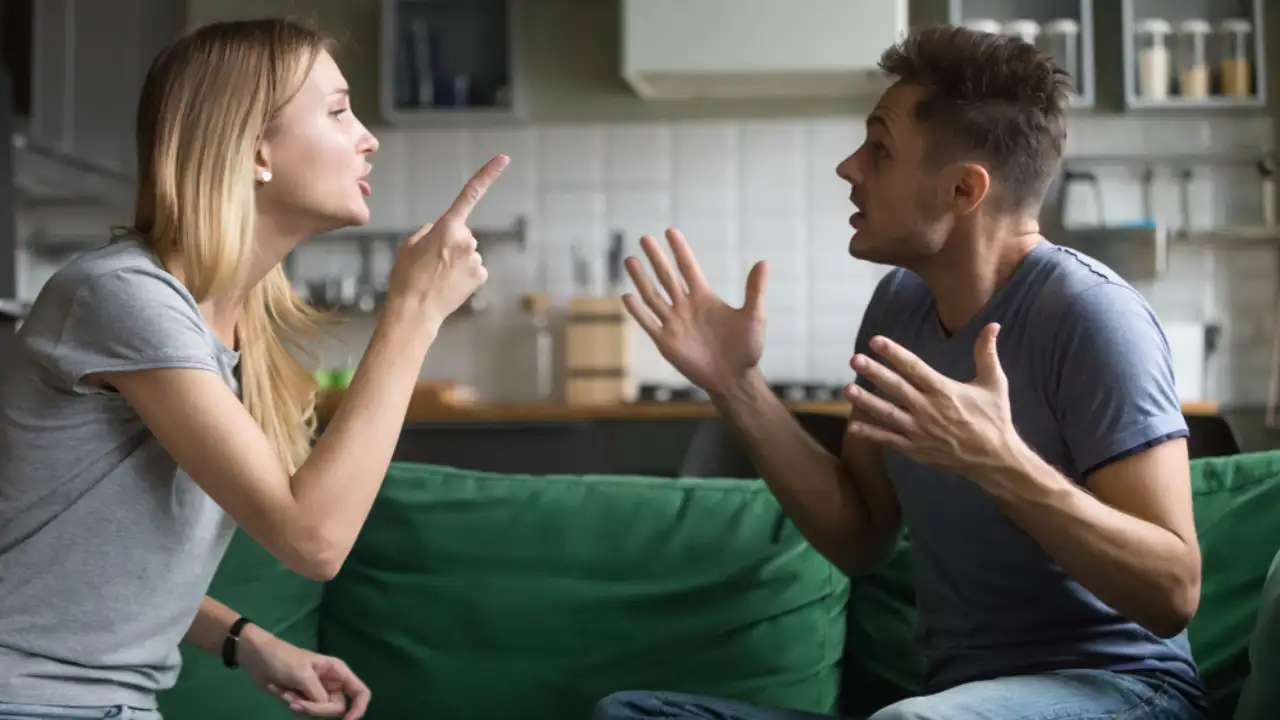 A healthy dose of respect, mutual attraction, and oodles of compassion are what we can hope for in the ideal relationship. But not every romance is one where you find the person of your dreams, and everything is idyllic. For example, in some relationships, both love and a need for control and security may be driving forces. One component may be significantly more crucial than another in some interactions, while they may both be equally important in others. And for other people, there may be just one factor at work. Perhaps this is why some people use guilt trips to convey their points to their partners in a relationship because they think it will help them best drive the point home. They might also unknowingly use guilt to control a situation or influence their partner into acting in a certain way. 
Some may use guilt trips to get a consensus in the relationship over a matter that was being opposed by their lover. To know more, check out these 4 zodiac signs who often give guilt trips to their partner to prove their point.
1. Virgo
As a perfectionist, Virgo believes they are always right and can never make an incorrect choice. They may find it impossible to let anyone else's opinion—not even that of their partner—take center stage in a discussion. In order to win, they will sometimes even nag them and cause their boo to feel guilty when it is not always their fault. Be it getting late for a party, or refusing to lend them money, in a Virgo's eyes, their partner could take the blame. Knowing how much love matters in their partnership may help Virgos find the right balance and be less overbearing in love.
2. Scorpio
Scorpios frequently believe what they feel is correct and often strive to be the finest types of lovers in any kind of relationship. To prove a point and win an argument with their partner, they may vociferously debate the issue. This may be making their mate feel guilty since they realize how much the issue means to the Scorpio. So, their partner gives in and Scorpio doesn't consider other people's viewpoints. They rely mainly on their intuition. When Scorpio invariably guilt trips their mate, it's important for their lover to communicate assertively about how their behavior is making them feel. This will help Scorpio set boundaries around what is and isn't acceptable in the relationship.
3. Capricorn
A Capricorn looks toward their parents' and siblings' relationships with their partners as a guide for their own connections. So, at times, they may notice these couples giving guilt trips to their partner as a form of emotional manipulation. When Capricorn chooses to emulate this, it can be damaging to their relationship. However, Capricorns don't appreciate it when their partner in a relationship says they've injured their feelings. So, if they do, they swiftly concoct a reason to make themselves feel better. A Capricorn must trust their gut and build healthy relationships with their companion. 
4. Leo
A Leo will often refuse to be held accountable for any blame. They may make it a point to ensure their lover arrives home in time for dinner every day and failing to comply may lead to a spat. But Leos themselves never do the same if they have to work evenings instead of going back home early to spend time with their mate. The Lion's self-righteous mentality is partly why they feel they need to elevate themselves above their partners. For instance, if their lover forgets to empty the dishwasher, Leo might make them feel guilty by making a list of all the household tasks the Lion completed that day. 
We all want to be loved and cherished by our partners, but the aforementioned star signs must understand that they are likely to lose their lovers if they don't change their ways. It's never a good sign of love to put your partner in a difficult situation just to win a debate. You must make them feel blessed to have you and treat them with kindness. Then a healthy relationship can be built rather than one where you guilt trip your bae.
Disclaimer: These attributes are generic and may not necessarily hold true for you.
ALSO READ: Here's The Truth About Sagittarius Man and Leo Woman Compatibility
Here's the Truth About Aries Man and Scorpio Woman Compatibility
Here's The Truth About Sagittarius Man and Sagittarius Woman Compatibility
About The Author
A voracious reader and animal lover, Aditi is currently exploring the mysterious world of Astro sciences to decode th...e significance of the stars on one's psyche, having studied Awakening Astrology at length to gain expertise in the field. With 9 years of experience as a journalist and an editor, her finance degree initially led her to business journalism, but she found her heart in writing about travel and lifestyle. Getting back to nature gives her solace, as does writing about different cultures.
Read more
Top Comments
There are no comments in this article yet. Be first to post one!