Leo to Cancer: 4 Entertaining Zodiac Signs Who Make Great Hosts at Parties
Not everyone has the skill to host a welcoming and engaging party. Yet, some cosmic signs excel at hospitality and throw bashes that can cheer anyone's mood.
Published on Feb 24, 2023 | 04:53 PM IST | 100.4K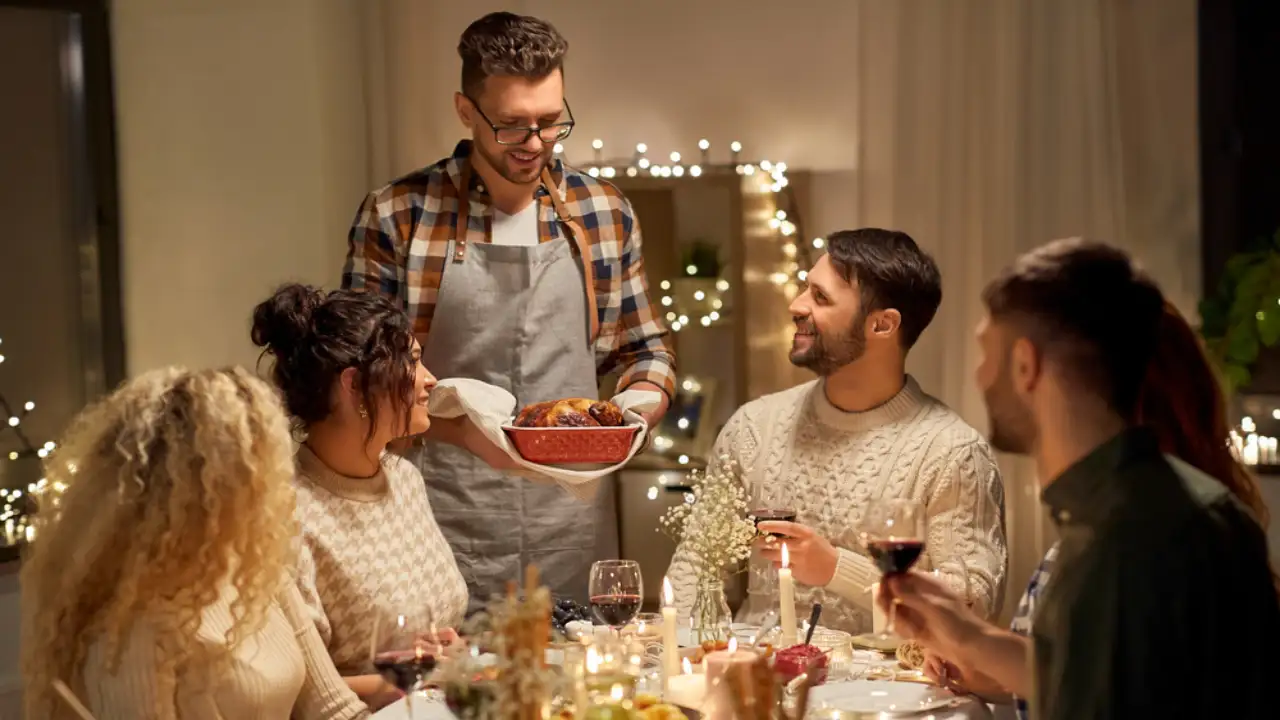 A great host is the life of a party. From decorating the space and giving consideration to details, ambiance, and guest lists, a good host keenly manages every chore of a festivity while keeping the guests entertained and happy. Their warm and hospitable nature to serve the best is what makes them outstanding. Moreover, these generous and charming souls strive for a single motive to make their visitors feel comfortable and joyous. To bring fun, amusement, and liveliness to their parties, they work around the clock happily. 
So check out these zodiac signs who have a knack for cordiality and can ace the art of hosting parties.
1. Leo
They admire being the focal point in the crowd. From exceptional food platters to ultra-luxurious set-ups, Leos will fulfill almost every need of their guests and move beyond their zone to make their attendees feel special. Be it a small-scale get-together or a gigantic bash, people belonging to this zodiac sign will certainly exhibit their charming prowess and warm nature very smartly to gain ovations.
2. Gemini
These chatty personalities on the zodiac wheel start the groundwork and prep weeks before the actual party to connect personally with every attendee. Gemini is that socializer who seeks pleasure and fun in gathering, so they always walk the extra mile to make their hosting and celebration go breezily. From wild and thrilling party games to lively music, their exceptional affability will wow the guests.
3. Aries
The admirers of adventure, enjoyment, and fun, Arians love to be surrounded by people. With their amusing sense of humor and lavish arrangements, their prep can tickle every sense of their guests while showing them a gala time. They are always brimmed with excitement, so they effortlessly light up the mood as soon as they walk into a celebration.
4. Cancer
The warm heart and intuitive nature of a Cancerian always place the merriment of others above their own. They are super-welcoming, friendly and warm folks who are pros at managing the responsibilities of a host. Skipping the ordinary confines, they try to bring offbeat charm and uniqueness to their parties to show a great time to the visitors.
It's no surprise that the above-mentioned zodiac signs are giving, so they put the fun and refreshment of their companions beyond everything. For them, hosting a party that makes everyone groove is an entrancing panorama.
ALSO READ: 8 Aries Male Personality Traits That Stand Out
11 Mistakes Gemini Women Tend to Make in Relationships
About The Author
A voracious reader and animal lover, Aditi is currently exploring the mysterious world of Astro sciences to decode th...e significance of the stars on one's psyche, having studied Awakening Astrology at length to gain expertise in the field. With 9 years of experience as a journalist and an editor, her finance degree initially led her to business journalism, but she found her heart in writing about travel and lifestyle. Getting back to nature gives her solace, as does writing about different cultures.
Read more
Top Comments
There are no comments in this article yet. Be first to post one!