Leo to Cancer: 4 Zodiac Signs Plagued with Guilty Thoughts Before They Cheat On Their Spouse
Some star signs can't help but exhibit subconscious signs of guilt even before they think of being unfaithful to their partner. These thoughts can trouble them.
Published on Mar 29, 2023 | 12:28 PM IST | 180.9K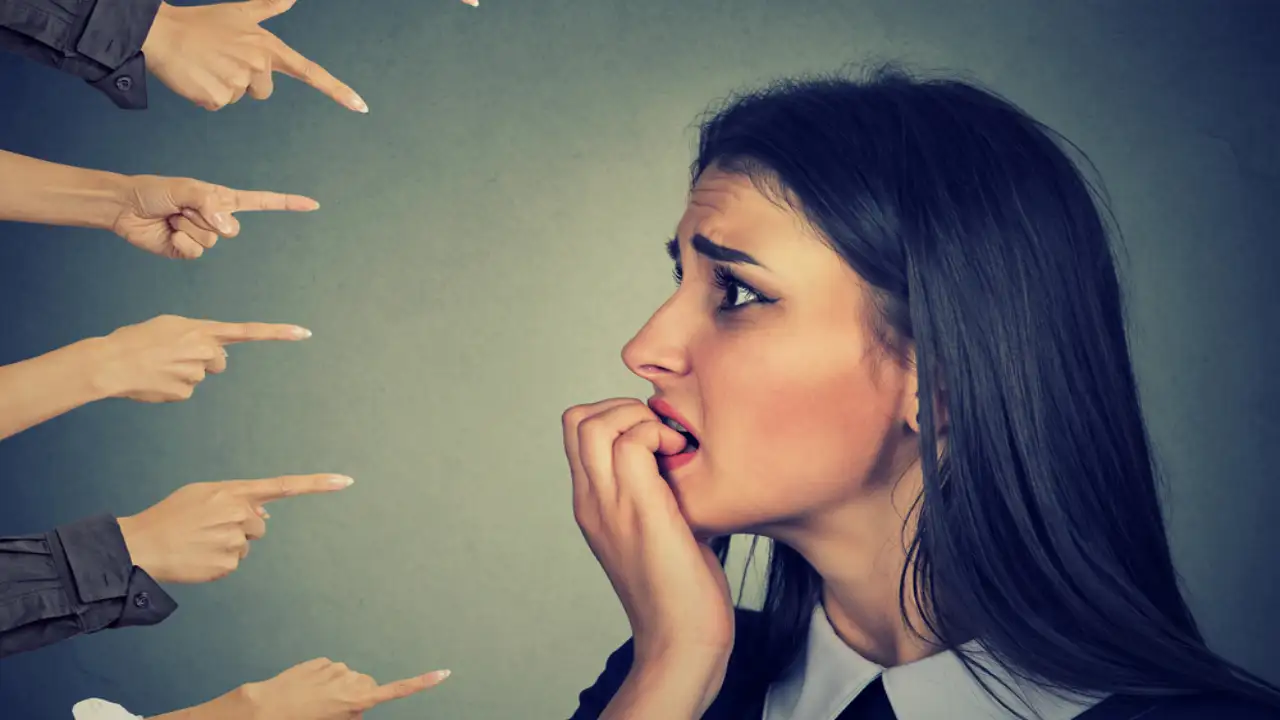 In a marriage, everyone seeks loyalty. Although no one likes the idea of being unfaithful, there is a remote possibility that one or both spouses might eventually consider committing this error. In such cases, some warning signs of infidelity guilt in your husband or wife could be a tell-tale sign of their disloyalty. For instance, those who cheat out of lust may go on more dates and indulge their lover with PDA. After all, most cheaters are impulsive and unable to stop themselves from taking the risk, no matter what it may cost them. They thrive on power and are driven to live without considering the consequences of their indiscretions. However, certain star signs are plagued with guilt the moment they think of betraying their partner. Take a look at who they are:
1.   Scorpio
Scorpios who are utterly loved in their relationships may also think of cheating at times. Such thoughts are also popular among Scorpios who want variety or hope to improve their self-esteem. Yet, living a second life is something that many of them struggle with. On one extreme, they take great pleasure in the rush that comes from fantasizing about their potential indiscretion. But they must put on an entirely different front when they must face their companions after coming back home from work. This makes them feel guilty. Nonetheless, they fail to see that their cheating fantasies reflect the poor state of their marriage and reveal that there may be deeper issues that are being ignored. 
2.   Cancer
For most Cancers, cheating is fuelled by the loss of attraction, lack of intimacy, or a feeling of languor in their long-term marriage. Anytime a Cancer feels bored with their spouse, they may contemplate the many ways they can cheat. They exhibit signs of guilt, as they are compelled to consider leading two separate lives while they lie to their spouse. Perhaps this is why sometimes the Crab then chooses to let their husband or wife know that they were on the brink of being deceived by their Cancerian spouse. In the end, the outcome of their marriage is more influenced by the act's motivation than by the act itself. So, their spouse often starts questioning whether they wish to be with the Cancer after all.
3.   Leo
Most Leos react with shame and remorse at their desire to have an indiscretion. When a Lion is in a marriage, they frequently feel ashamed and embarrassed about the prospect of an idle flirtation with someone at work. Their face is an open book of emotions especially when they have been mulling over ways to lie to their spouse about an upcoming tryst with their lover. Because they are situational cheaters, they are less likely to engage in blatant adultery. This is possibly because they anticipated resuming their primary marriage undiscovered. As they do not wish for their potential affair to really ruin their marriage.
4.   Aquarius
Aquarius people frequently cheat because they constantly feel like they're not good enough—either for their partner or in life. No matter what they do or have, it never feels like enough, so they're always looking for more. Perhaps they believe that to feel complete or to fill the emptiness, they need a new love connection. Frequently, when Aquarius is considering being the transgressing partner, they find it challenging to tackle their thoughts of infidelity. This is mainly due to the potential harm their behavior may have caused the relationship. An Aquarius' remorse and humiliation can be strong as they feel guilty. It entirely depends on their mate about how they handle these feelings and make a fresh start.
Infidelity can have a long-lasting effect on a couple's partners and any children they may have. Grief can lead to changes in the marriage and impact future behaviors. Yet, with time and honesty, some families have been able to get past infidelity. If you're looking for the quickest way to determine whether your partner is having an affair, you can watch out for the aforementioned star signs. Their guilty actions and thoughts will clue you in about their intentions.
ALSO READ: Here's the Truth About Aries Man and Scorpio Woman Compatibility
Aries to Cancer: 4 Family-oriented zodiac signs who embody the spirit of Diwali every day of their lives
About The Author
A voracious reader and animal lover, Aditi is currently exploring the mysterious world of Astro sciences to decode th...e significance of the stars on one's psyche, having studied Awakening Astrology at length to gain expertise in the field. With 9 years of experience as a journalist and an editor, her finance degree initially led her to business journalism, but she found her heart in writing about travel and lifestyle. Getting back to nature gives her solace, as does writing about different cultures.
Read more
Top Comments
There are no comments in this article yet. Be first to post one!