Leo to Cancer: 4 Zodiac Signs Who Frequently Fall Prey to One-sided Friendships
Many friendships can be unhealthy and toxic. But one-sided ones leave you feeling hurt and confused. Some zodiac signs may fall prey to such fake friendships.
Published on Feb 24, 2023 | 11:44 AM IST | 157K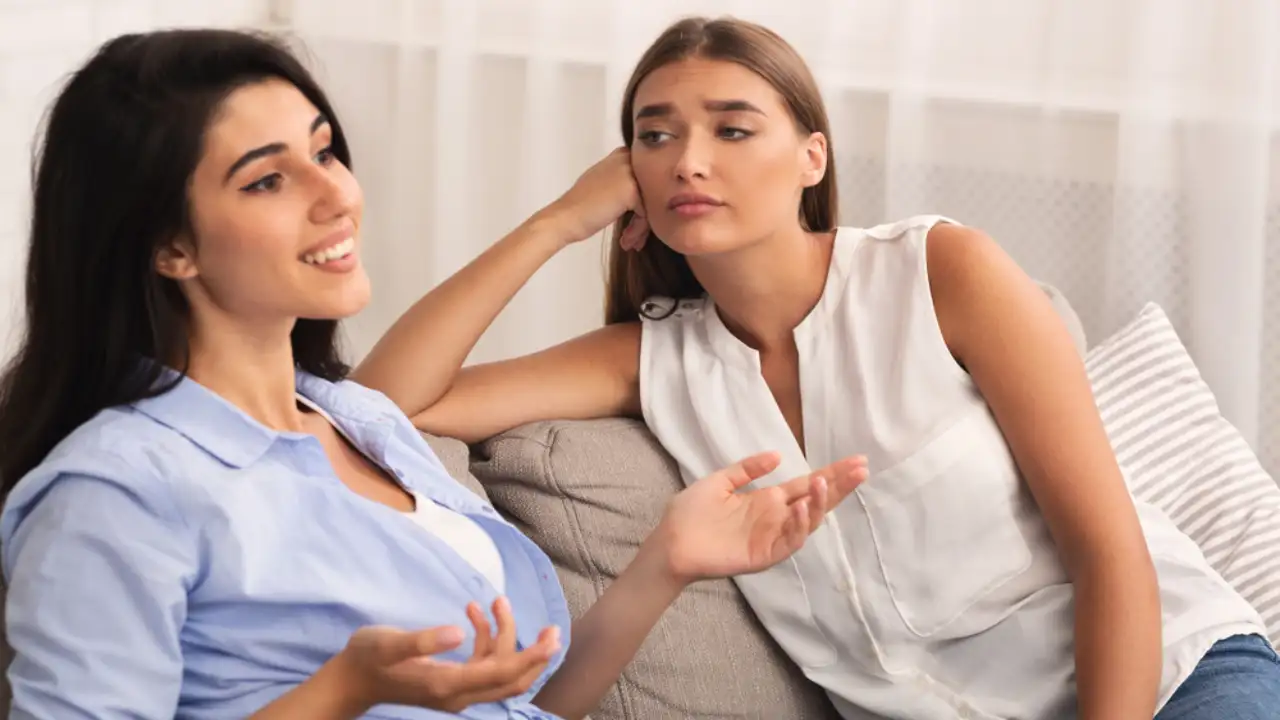 We all crave healthy friendships built on a foundation of support for one another. After all, your pals can assist in several heart-melting ways, such as offering you soup when you're ill, cheering you with consoling words, or bringing you a change of scenery after an exhausting work day. Some may even offer you a spare room whenever you have to get away from a dysfunctional family dynamic in your own home. But some star signs don't often experience healthy friendships. They tend to fall prey to a one-sided connection, where one person usually expends all the effort. Take a look at the zodiac signs who invite such friendships:
1.       Aries
Aries is a very amicable individual who makes friends easily. They find that their pals come to them immediately when they need something. Yet Aries just can't manage to get in touch with them when this fire sign needs help. They unilaterally offer soulful interaction, time, and effort necessary to keep the kinship going even though their friends do not reciprocate the same.
2.       Pisces
Pisces often shows that they care about their friend's well-being. But their pals don't seem to care much about Pisces' needs. Their acquaintance often spreads untruths about them, makes up stories, or acts cruelly, which can hurt this soft-hearted star sign. In a one-sided friendship, Pisces feels sidelined and find that their friend's demands and interests dominate most conversations.
3.       Leo
Whenever Leo spends quality time with their friends, they find that their pals mildly bully them. They frequently make decisions for Leo and insist on their method of doing things rather than asking for the Lion's input. When they actually follow through, their buddies may be terrific. The issue is that they don't always show up for the outgoing Leo.
4.       Cancer
This star sign is an excellent buddy who empathically listens to their mates. But when their friends don't reciprocate or share much, friendships may feel lopsided. Lack of emotional support can make Cancer feel more alone and unhappy. Their pals frequently forget or cancel plans, and by disclosing this water sign's personal information to others, they betray the Crab's trust.
These star signs must remember that real friends go out of their way to assist one another. They must feel secure with their pals, knowing they can rely on them whenever they need to.
ALSO READ: 11 Mistakes Aries women tend to make in relationships
11 Mistakes Pisces Women Tend to Make in Relationships
About The Author
A voracious reader and animal lover, Aditi is currently exploring the mysterious world of Astro sciences to decode th...e significance of the stars on one's psyche, having studied Awakening Astrology at length to gain expertise in the field. With 9 years of experience as a journalist and an editor, her finance degree initially led her to business journalism, but she found her heart in writing about travel and lifestyle. Getting back to nature gives her solace, as does writing about different cultures.
Read more
Top Comments
There are no comments in this article yet. Be first to post one!