Leo to Gemini: 4 Argumentative Zodiac Signs Who Are a Pro at Winning Fights or Squabbles
Instead of zipping their lips, some zodiac signs prefer to argue over everything to win fights. Expect a series of compelling altercations from these zodiacs.
Published on Mar 15, 2023 | 03:11 PM IST | 209.7K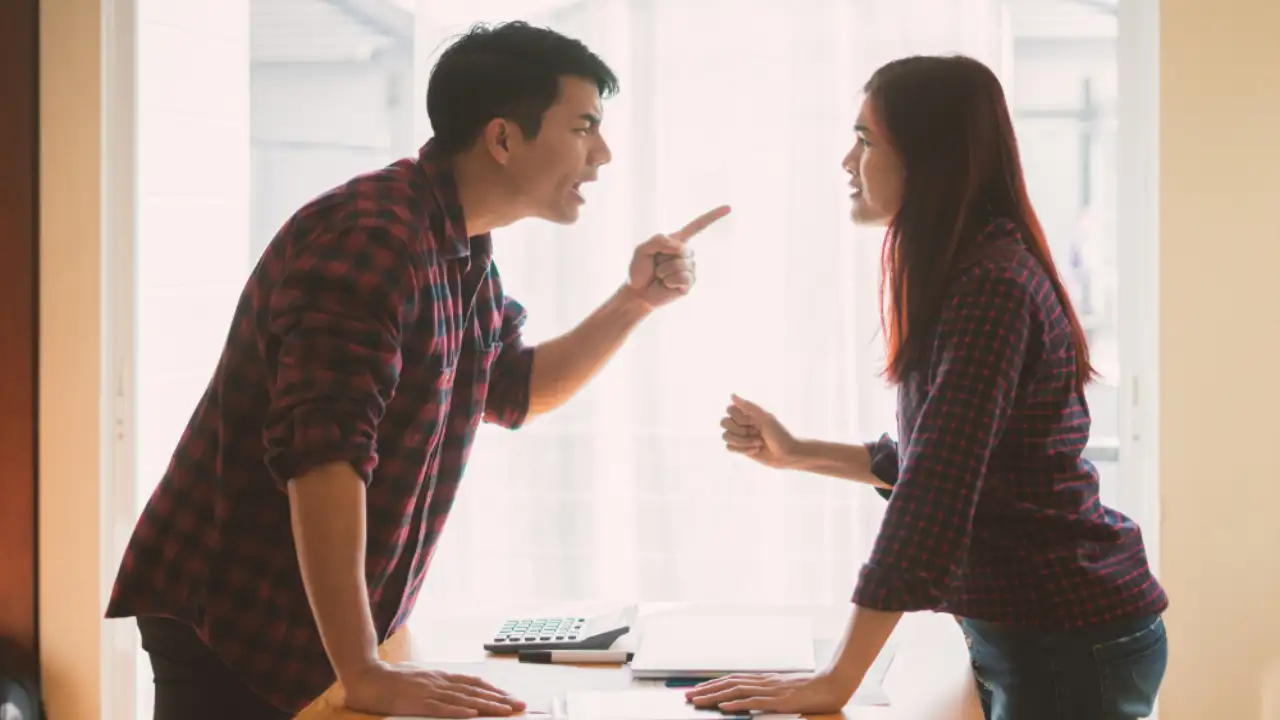 Some people have the innate ability to hold good command over their language. On top of that, their hyperactive mind analyzes and processes the information super quickly, aiding them in constructing a persuasive argument. While every person is locked in arguments from time to time, these folks are spotted debating frequently and habitually. They only listen for the sake of reverting, and even though their intellectual supremacy is extraordinary, their understanding prowess is extremely less. Rather than finding a solution to problems, their sole motive to quarrel is to attain triumph. Get a clear sight of these cosmic folks below.
1. Leo
Since Leos are fierce, dramatic, and limelight adorers, it's no surprise why they stand atop this list. Even if something can be calmly controlled, Leo natives will leave no stone unturned to intensify it. Their verbal statements are very razor-sharp, and their quick wit will hardly take any minute to curate damaging and harmful proclamations. With the assistance of destructive slang and allegations, they unapologetically cross their limitations to win fights or squabbles.
2. Taurus
The stubbornness and hard-headed disposition of Taurus make them an argumentative person. Once you disagree with them, they take it very personally and can ramble about a certain subject for an elongated period just to make you confess that you are wrong. Due to their shrewdness, they can take any twist and turn to defend their words or actions.
3. Scorpio
Scorpions feel triggered when someone confronts them with their wronging. They can get easily offended by the criticism and get all hyped up, sizzling up the conversation. Individuals with this zodiac sign are extremely picky and choosy, so they converse with very hurtful and ruthless verses that can shatter anyone.
4. Gemini
Since they have been on a roller coaster most of the day, the predictability of a Gemini cannot be evaluated. Their fickleness and impulsiveness make them pick a heated argument as soon as they get disturbed during the hours of their introspection. Being defensive is just their thing and they can reach any relentless extremes to win debates.
To decrease the risk of explosions while communicating with the aforementioned signs, ensure that you smartly pick up your words and dodge impoliteness. Pay heed to their conversing style for a healthy and affable discourse.
ALSO READ: 12 Memes to Perfectly Encapsulate Leo Energy
Here's The Truth About Taurus Man and Cancer Woman Compatibility
About The Author
A voracious reader and animal lover, Aditi is currently exploring the mysterious world of Astro sciences to decode th...e significance of the stars on one's psyche, having studied Awakening Astrology at length to gain expertise in the field. With 9 years of experience as a journalist and an editor, her finance degree initially led her to business journalism, but she found her heart in writing about travel and lifestyle. Getting back to nature gives her solace, as does writing about different cultures.
Read more
Top Comments
There are no comments in this article yet. Be first to post one!