Leo to Gemini: 4 Zodiac Signs Who Are Charming and Cheerful When Meeting Their In-Laws
Some signs on the zodiac wheel are known to be humorous and smart individuals who may readily impress their in-laws. They can connect with them pretty fast.
Published on Feb 15, 2023 | 03:31 PM IST | 165.4K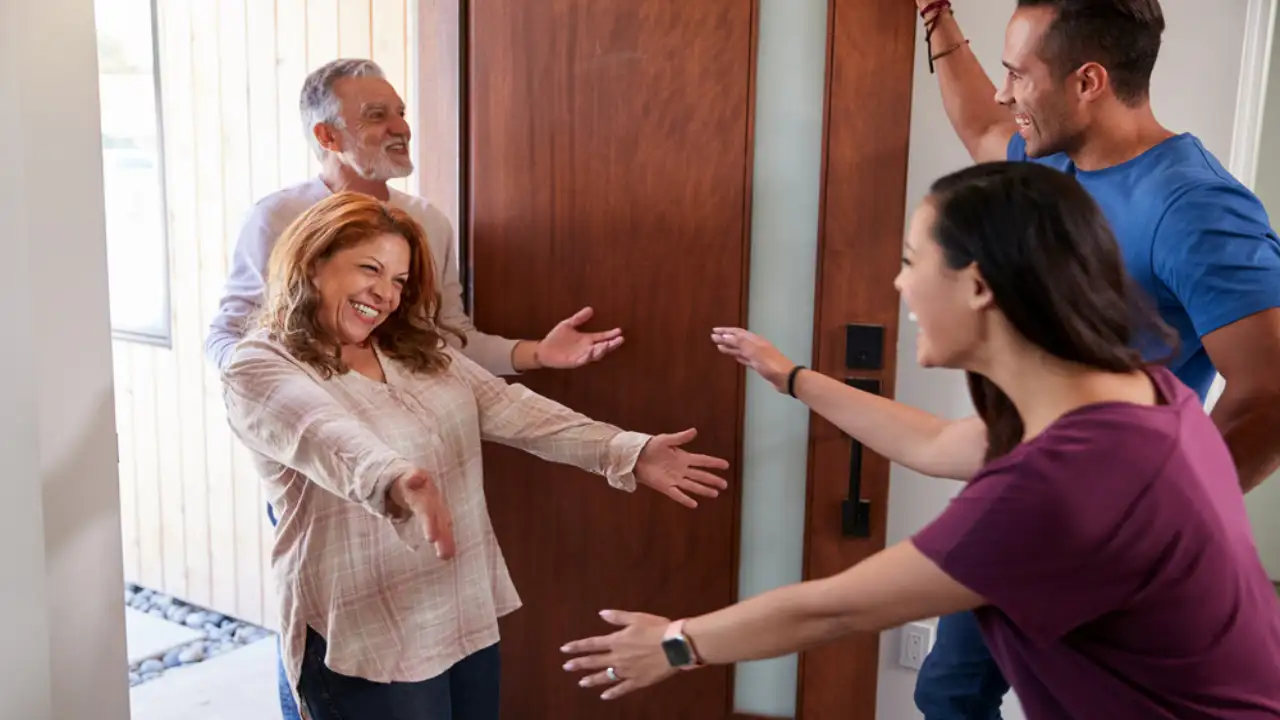 When meeting important people, some individuals tend to get fraught with nerves. Hence, they are often unable to make a great impression on the person. But some star signs are aware of what they need to say and when to say it, which helps them to be effortlessly charming when they meet their potential parents-in-law. They have a lovely way of complimenting people and acting with subtle humility that draws people to them. 
Take a look at the 4 zodiac signs who are charming and cheerful when meeting their in-laws.
1.       Gemini
Very few of these air signs are introverts. They are usually very social, extroverted, and naturally loquacious. It can be challenging to resist someone like Gemini-borns, as they ace the art of fawning over influential people. Without even realizing it, their honesty and grounded nature may please everyone they come across. Hence, even in tense situations where they meet their future in-laws, they manage to make a favorable impression.
2.       Leo
Leos are outgoing and have a great camaraderie with most people. They keep eye contact and move first to approach their in-laws and initiate contact with polite conversation. They also keep abreast of political news and current affairs that help them come across as knowledgeable folks to their prospective parents-in-law.
3.       Capricorn
Capricorns are cheerful and optimistic creatures that draw people to them effortlessly. But deep down, these are innately shrewd individuals who catch the eye of the individual they are sizing up. They pretend to be very interested in learning more about their potential spouse's parents, which endears them to their in-laws. Their captivating and strong personalities capture the other person's interest.
4.       Aries
Although they are keen to make a good impression, Aries natives have a smooth and easy conversational style. They enchant their prospective in-laws with their self-assured presence and sense of humor. They have a ready wit and are experts at flattery, which may quickly win the other person over with their charm.
These star signs don't typically turn on the charm, but whenever they do, they go all out to create a good impression on people who matter to them. And their new in-laws certainly fall into this category.
About The Author
A voracious reader and animal lover, Aditi is currently exploring the mysterious world of Astro sciences to decode th...e significance of the stars on one's psyche, having studied Awakening Astrology at length to gain expertise in the field. With 9 years of experience as a journalist and an editor, her finance degree initially led her to business journalism, but she found her heart in writing about travel and lifestyle. Getting back to nature gives her solace, as does writing about different cultures.
Read more
Top Comments
There are no comments in this article yet. Be first to post one!