Leo to Taurus: 4 Zodiac Signs Who Believe Couples Who Sweat Together, Stay Together
Some zodiac signs believe couples should partake in physical endeavors side by side. They cherish the chance to embrace activities that keep them on the move.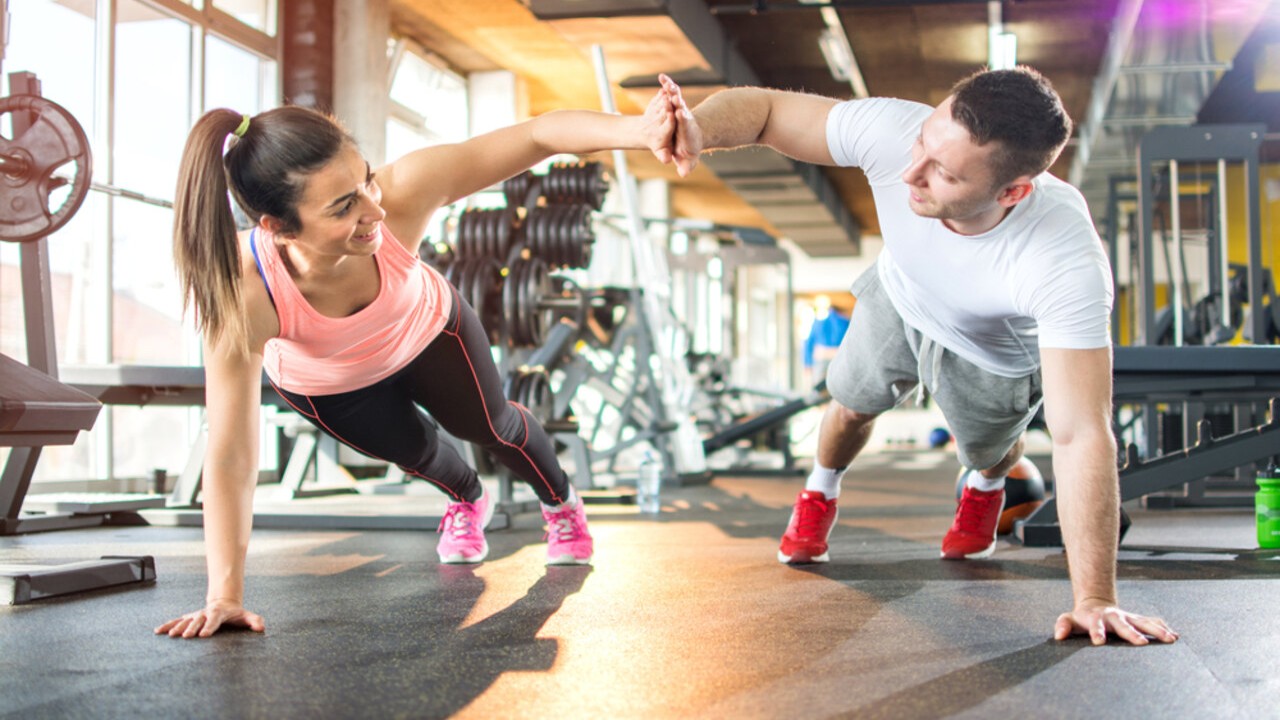 With work and familial commitments taking up much of their time, people find it challenging to get as much time as they would desire to spend with their beau. Perhaps that's the reason why couple workouts hold a special allure for some star signs. They opine that exercising with their boo, including engaging in cardio or sports activities together can be a lot of fun. Many of them appreciate having a workout buddy because it increases their motivation. After all, when they hit the gym with their soulmate, they're more likely to stick to their fitness routine because they feel accountable to each other. These folks secretly hope that they can encourage one another and push the envelope to enhance their stamina in their training sessions. They like to prioritize quality time for each other and believe that sweating together gives them the best shot at staying in love long-term. Take a look at who they are:
Taurus individuals appreciate physical comfort and sensuality. They may see working out together as a way to maintain their physical well-being while also spending quality time with their partner. They also believe that pushing themselves physically can make them more vulnerable. Hence, Taureans think that sharing this experience with their partner can be impactful. These Bulls want to be able to rely on their lover for help since it increases the sense of intimacy and trust in their relationship. Moreover, as they sweat and strive together in the realm of physical fitness, they aim to craft a bridge to heightened communication. As they break a sweat together, they like having heart-to-heart talks, just like old friends catching up. To Taurus, common interests like fitness act as a special code, a secret language that fortifies their connection and infuses their days with a shared sense of anticipation.
Aries individuals are known for their high energy levels and their competitive nature. They frequently perceive working out as a means to bond, compete, and motivate one another to reach fitness objectives. In the realm of love, these Rams place a premium on the delicate dance of balance and harmony. They see their joint workouts not just as a fitness routine but as a shared journey towards a healthier life that strengthens their connection, almost like holding hands on this path. Furthermore, Arians wish to grant every opportunity to bond uniquely. So, while exercising, they like spending quality time together by sharing an experience that can be intimate and enjoyable. Their goal is simple – to make their emotional bond even stronger through mutual support and encouragement, like being each other's biggest cheerleaders. Additionally, if Aries and their mate have fitness goals related to weight loss or weight maintenance, they find that heading to the gym together can be a helpful strategy.
Leos enjoy being the center of attention and do well in social situations. In their minds, they see working out as a couple as an opportunity to proudly display their vigor and boundless energy to the world. They like the concept of supporting one another to keep going. Leos believe that sweating together ensures they have more time together. They fancy the idea that when one partner may not feel like working out, the other can provide motivation and encouragement. Throughout their training, they also relish a friendly sense of competition. In the eyes of Leo, when couples work out together, they suppose that they can help each other cope with life's challenges more effectively, reducing overall relationship stress.
Sagittarians view working out as an opportunity to try different fitness activities with their boo. They may see hitting the gym together as a way to stay mentally and physically fit while also bonding over innovative exercise routines. Moreover, Sagittarians know that it's important to choose workouts that both partners enjoy and are comfortable with. After all, not everyone has the same fitness level or preferences, so Sagittarius excels at finding activities that suit their boo. Whether it's hiking, dancing, yoga, or hitting the gym together, they deem that the shared experience of working out can bring them closer. They can converse, share their opinions, and discuss many parts of their lives while working out together in a pleasant and non-distracting environment.
These zodiac signs believe that sweating it out together in couple workouts can not only boost their fitness but also give their love a boost. The joy of accomplishing these milestones as a couple can magnify their self-assuredness and solidify their sense of being an indomitable team!
Disclaimer: These attributes are generic and may not necessarily hold true for you.
ALSO READ: Leo to Pisces: 4 Zodiac Signs Who Plan Fun Activities to Introduce Their Lover to Their Parents
Leo to Gemini: 4 Zodiac Signs Who Believe That Love And Laughter Go Hand in Hand
Taurus to Scorpio: 4 Zodiac Signs Who Believe in Keeping Old-fashioned Romance Alive

---