Leo to Virgo: 4 Zodiac Signs Who Empower Their House Help Every Chance They Get
Some star signs deeply appreciate their domestic workers for putting 100% of their effort into running their household. So, they do their best to empower them.
Published on Jun 08, 2023 | 11:13 AM IST | 173.8K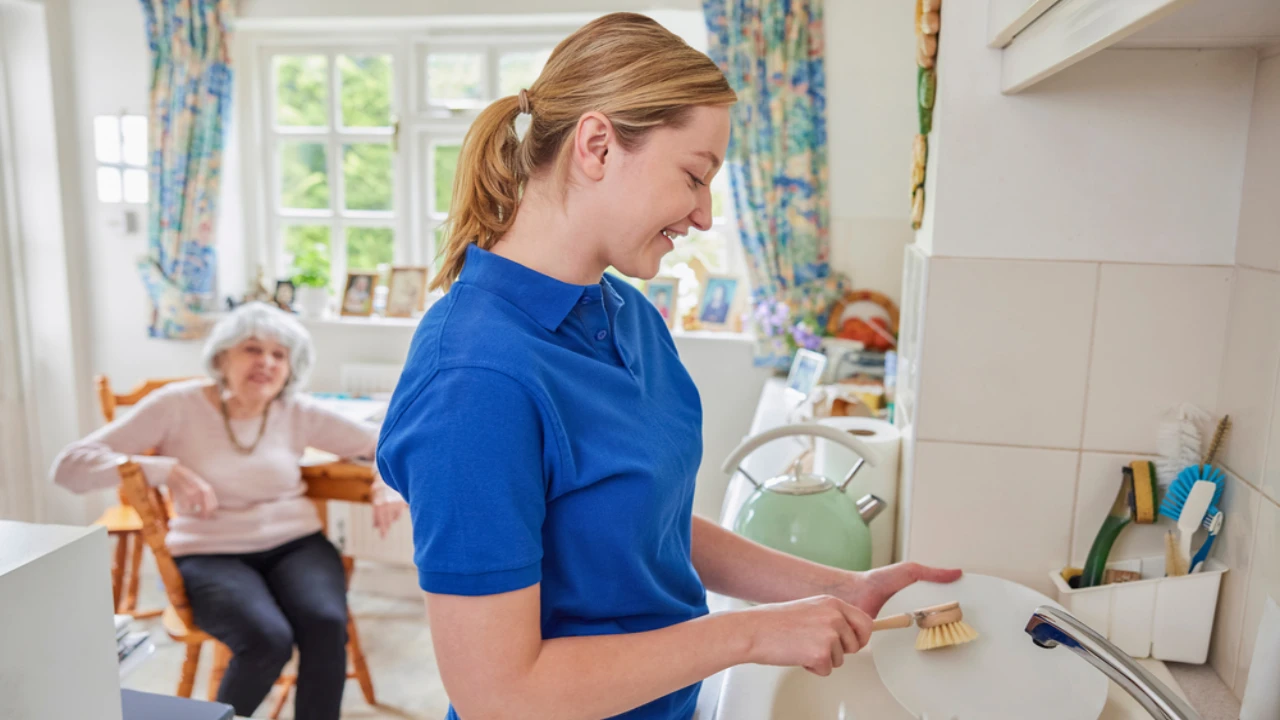 People born under some zodiac signs admire their house help's hardworking personalities and sincerity in their profession. At the same time, they are aware that domestic workers are a significant, unorganized element in their society, with high indigence and inadequate financial literacy. They worry that the people must struggle with limited liquidity, so they do all they can to aid them in living a better life. Some of them assist their cooks or chauffeurs in obtaining appropriate Identity Documents, while others explain the fundamentals of financial planning to them. The natives of these star signs empower and enable their helpers by aiding their literacy, improving their future stability, and supporting them with their money issues. Take a look at who they are:
1.       Leo
When a Leo makes progress in their workplace, they often have maids who can clean and cook for their family as well as drivers who can take them to work. They realize these individuals are an important component of the Lion's home lives. Leos typically notice it when their helpers take a few days off, and their schedules are thrown off. This makes them further appreciate their hard work, and they wish to empower them to live more securely. They know that living with limited financial means is difficult for low-income households, such as their domestic assistants. These are the people who have no provident fund and no work security. So, they go out of their way to ensure they lend their help money whenever necessary. Leos may often make sure that any of their helpers or chauffeurs also get paid sick leave to offer them a more hospitable work environment.
2.       Aquarius
Aquarians are deeply connected to every member of their household and believe in running a tight ship. This is why Aquarius individuals often come to realize that they largely rely on domestic help in some capacity. So, they wish to give back and make their lives better in any way they can. Many of these conscientious air signs decide to help them manage their funds. They make a small start by educating them about managing their money better. It can be a difficult endeavor, but it is far from impossible. Aquarius also makes an effort to comprehend the house-help's family's situation and wants to learn about their loved ones. Sometimes, they know that the best thing they can offer is just emotional support to let them rise against the ups and downs of life.
3.       Virgo
Virgo is keenly aware of the plight of other individuals who live around them. Hence, they often wish to help their domestic helpers plan well and live fulfilling lives. They often wonder if it is feasible for them to empower their domestic helpers to become fiscally secure to some extent. After all, savings often act as a security blanket that assists people to prepare wisely for a rainy day and live a pleasant life. So, Virgo believes it is not difficult to construct a financial strategy for their house help provided they have basic resources. They make a significant difference in their monetary lives by educating them on opening a bank account or even securing a small loan. They also inform them about government initiatives they can benefit from that might lend a helping hand to low-income households.
4.       Gemini
Gemini highly appreciates the way their domestic employees aid them in raising their kids and caring for the household. They want them to live worry-free lives, but Gemini is concerned if their helpers have a lot of debt. Sometimes they learn that their domestic helper or cook may be willing to save money, but their spouse may waste a lot of money on bad habits. As a result, Gemini may counsel them on how to protect their savings. They also help their chauffeurs or helpers find easier ways to clear their debts or particularly high-interest loans. They are aware of how most hired workers fall victim to high medical bills due to a lack of health insurance and unaffordable healthcare. This air sign steps in wherever possible to pay for their children's school tuition, medical bills, or even to buy necessary purchases. This gives their house help a bit of respite from accumulating more debt.
Since their domestic helpers have a very limited disposable income, the aforementioned star signs often assist them in identifying the correct financial products that are inexpensive in accordance with their needs. In most cases, they empower them by changing their perceptions, prejudices, and fears about organized financial systems in their country.
Disclaimer: These attributes are generic and may not necessarily hold true for you.
ALSO READ: Here's the Truth About Sagittarius Man And Taurus Woman Compatibility
10 Gemini Woman Personality Traits That Stand Out
Here's the Truth About Virgo Man and Pisces Woman Compatibility
About The Author
A voracious reader and animal lover, Aditi is currently exploring the mysterious world of Astro sciences to decode the
...
Read more
Top Comments
There are no comments in this article yet. Be first to post one!