Libra to Aries: 4 Zodiac Signs Who Struggle to Feel Accepted at Their Workplace
Most people have close confidantes in their workplace. But despite being smart and qualified, some zodiac signs struggle to feel accepted in their offices.
Published on Mar 01, 2023 | 12:15 PM IST | 82.8K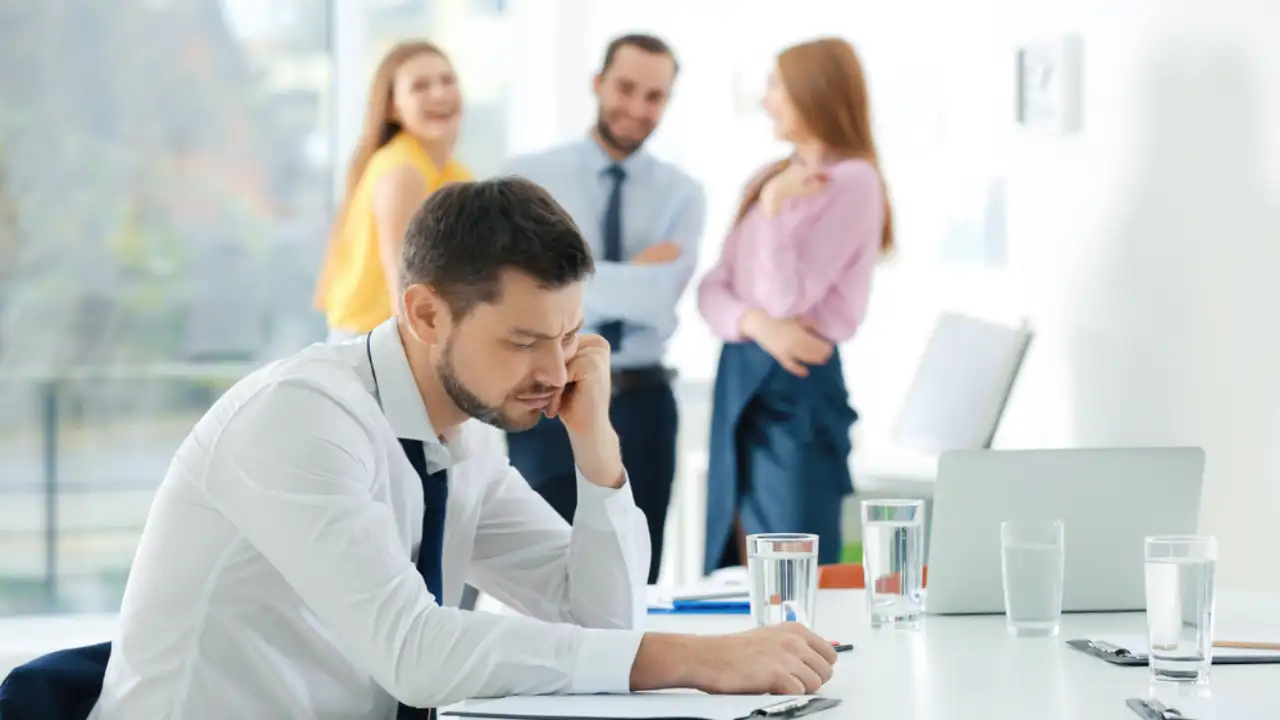 Not everyone is outstanding at networking or a social butterfly in their place of work. Some star signs can always be seen hanging out in the corner of their office during lunch break or skulking away with a cup of coffee. The truth is that they may be able to set goals and perform well at work, but they struggle to be accepted by their coworkers. Take a look at who the star signs are and the facets of their personalities that make them feel neglected in their offices.
1.   Libra
Many Libras fail to comprehend the corporate culture where they work. They can't be expected to play the game, as they don't like to be involved in office politics. Some Libras are also introverts and struggle to understand what is and is not acceptable behavior in social settings. They lack conversational skills and often stick to the basics and avoid networking, which makes them outcasts.
2.   Aries
Nobody likes arrogance, especially in their colleagues. This is one of the reasons why Aries is shunned at times by coworkers because this fire sign is overly confident. In most cases, their inner voice occasionally expresses some amount of resentment at being given instructions at work. Hence, their colleagues consider this a warning sign and prefer to alienate Aries at the office.
3.   Scorpio
The prideful Scorpios lack an understanding of what to talk about at work. Their lack of kindness toward coworkers initially may cause them to be exiled from most outings with colleagues after work. No matter how hard Scorpio attempts to hide their inner thoughts of selfishness, they have a sneaky way of emerging, and their coworkers dislike them as a result.
4.   Leo
Leo is known to be poor at time management. This impacts their work performance as well. It is often the reason why others in the office decide not to work with the Lion. Some Leos struggle to feel accepted in their workspace because their manager will perceive them as sluggish, inconsiderate, and a risk to their team and the workplace culture because they manage time poorly.
When at work, these zodiac signs spend time with themselves, sometimes with their laptop, a book, or a cup of coffee. Unable to gain their coworkers' acceptance, they soon start to favor their own company rather than seeking validation from others.
ALSO READ: Understanding the Compatibility Between a Libra Man and Gemini Woman
8 Negative Traits of an Aries You Should Be Aware of
Understanding the Compatibility Between a Cancer Man and Scorpio Woman
About The Author
A voracious reader and animal lover, Aditi is currently exploring the mysterious world of Astro sciences to decode th...e significance of the stars on one's psyche, having studied Awakening Astrology at length to gain expertise in the field. With 9 years of experience as a journalist and an editor, her finance degree initially led her to business journalism, but she found her heart in writing about travel and lifestyle. Getting back to nature gives her solace, as does writing about different cultures.
Read more
Top Comments
There are no comments in this article yet. Be first to post one!