Pisces to Libra: 4 Highly Sensitive Zodiac Signs Who Cry Easily
These signs may lack the necessary coping mechanisms to control their emotions, making them more vulnerable to crying in response to environmental stressors.
Published on Feb 27, 2023 | 05:04 PM IST | 204.8K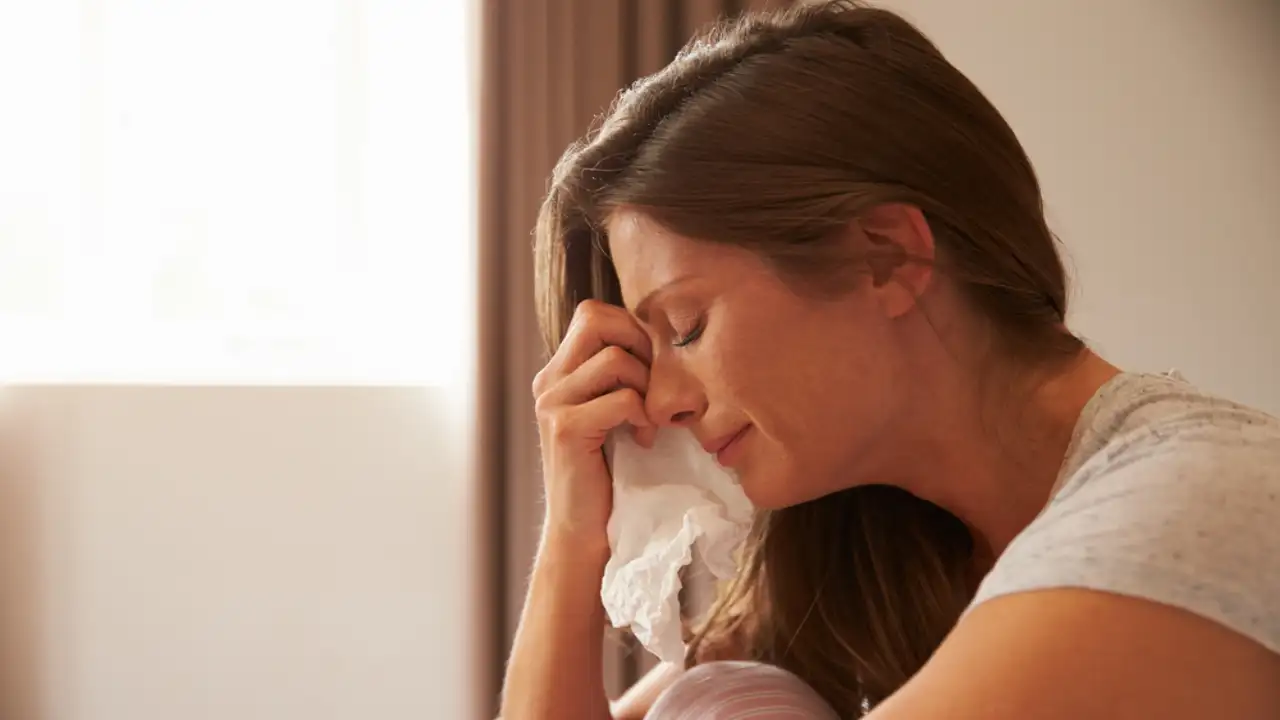 While some people can keep their tears to themselves, the rest may be more likely to cry easily due to their sensitive nature. They are typically the ones who experience emotions to the point where they are impacted by those around them and may also feel emotionally exposed to the losses of other people. They are open and truthful about their most intense emotions and can't help but let their feelings come out in the form of their tears.  
Check out these 4 zodiac signs who can cry easily.
1. Pisces
Since they are super emotional, Pisces often cry more easily than other signs. They typically cry because they find it difficult to regulate their feelings. They are so sensitive to impulses that they can even cry when they witness someone else sobbing. Emotion and feeling are infectious to Pisces. They are just too concerned for other people to be free from tears.
2. Cancer
Cancerians are likely to experience very powerful emotions and aren't afraid to express them ever. They are also moved by other people's suffering and find themselves crying for them as well. They overthink things to the point where they invent their own tales and then lament about them because they analyze too much. They are the ones who sincerely care about no one getting hurt and never desire to do so.
3. Leo
Leos have strong emotional and physical ties to their hearts. They are sensitive because they tend to take grief and unpleasant feelings quite seriously. Their pride means everything to them, so when it is wounded, they are powerless to contain their tears. No matter how tough they appear to be, when they are in a tense situation with their loved ones, they will give in to their feelings, which will lead them to cry.
4. Libra
If you hurt a Libra, they will cry and scream like a baby. They usually cry because they are very concerned with how others view them and are afraid of being judged. But that does not imply that all their tears are being shed for sad reasons. Since they don't want to take anything in life for granted, Libras also tend to shed happy tears. Libras can't help but cry out of appreciation and thankfulness for anyone who goes above and beyond for them.
Every individual is different, so their particular combination of elements that determines how sensitive they are emotionally may also vary. Being very emotional might be difficult for some people, but it can also be a strength since it fosters stronger relationships.
ALSO READ: 11 Mistakes Pisces Women Tend to Make in Relationships
Here's The Truth About Gemini Man and Cancer Woman Compatibility
About The Author
A voracious reader and animal lover, Aditi is currently exploring the mysterious world of Astro sciences to decode th...e significance of the stars on one's psyche, having studied Awakening Astrology at length to gain expertise in the field. With 9 years of experience as a journalist and an editor, her finance degree initially led her to business journalism, but she found her heart in writing about travel and lifestyle. Getting back to nature gives her solace, as does writing about different cultures.
Read more
Top Comments
There are no comments in this article yet. Be first to post one!