Sagittarius to Aquarius: 4 Zodiac Signs Who Prefer Friends-with-benefits Relationships
Some zodiac signs place the cards of sexual affairs over everything. They tend to forego the edge of romance and drama and slay the route of FWB with ease.
Published on Feb 22, 2023 | 11:39 AM IST | 435.2K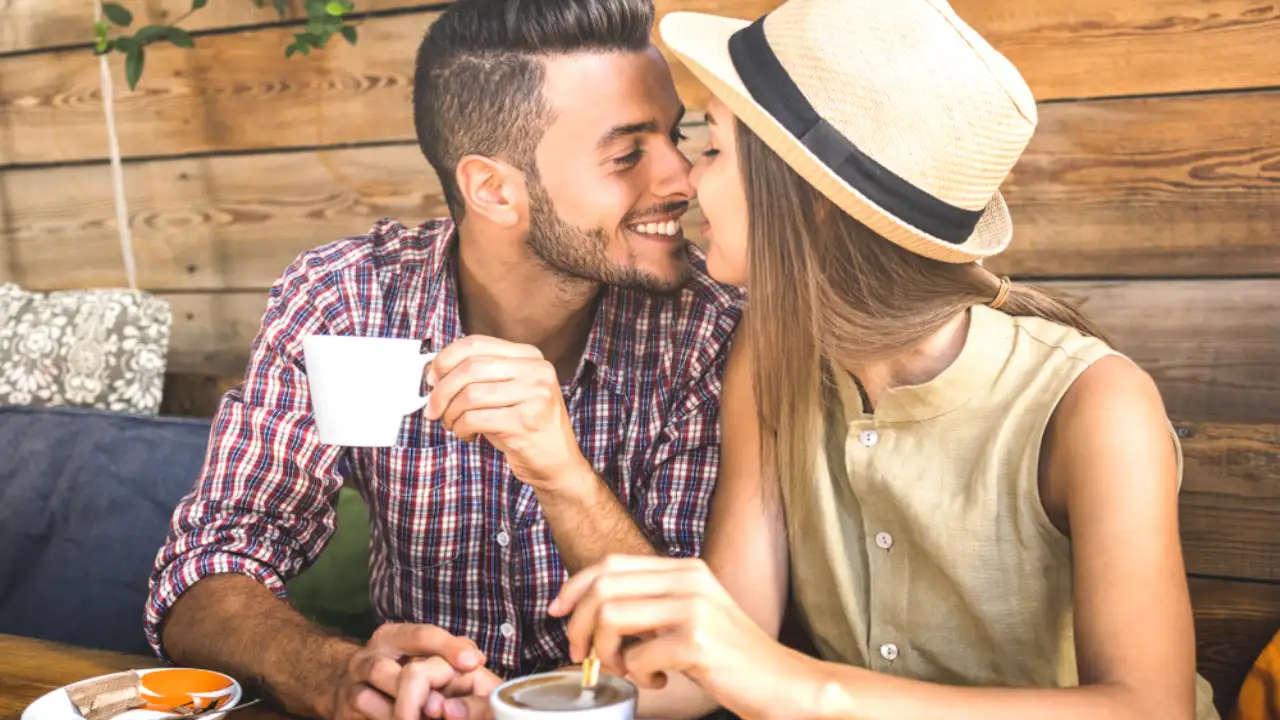 Some people are highly attracted to a relationship that has no strings attached. For them, having a friend with whom they can occasionally divulge casual sex is comfortable and satisfying. They do not want to be trapped in the responsibility and clutter of a romantic relationship, thus more prone to having a Friends-with-benefits (FWB) situation. Though everything is quite easy and laidback with friends, spicing up things sexually can make someone lose their best buds, as this relationship can get tricky after a point of time. 
However, some cosmic signs are pro at handling sex and companionship and are most likely to thrive in a friends-with-benefits relationship. Read on to know more about such zodiac signs.
1. Sagittarius
This fire sign looks for adventure all the time. They do not want to restrict their freedom and are ever-ready to fuel themselves with unusual, exciting, and risk-taking opportunities. Known as the sign with the highest sex drive, a Sagittarian would love to flourish on casual hook-ups and flings. They are always on the lookout for ways to quench lust with comfort, so this archer can take their friend through a pleasurable time in an FWB relationship.
2. Gemini
Geminis are known for their significant social circle and open-mindedness, so they have the potential to engage themselves in casual flings. This air sign is always at ease with their big friend circle, ending up having sexual affairs with their friends now and then. As a result of the laid-back and fun nature, Geminis keep things light while maintaining a spark in their under-the-sheets roundup with friends – a perfect add-on for a wholesome FWB situation.
3. Scorpio
Though Scorpions are touted as the most sentimental sign, their tendency to become ice hearted once they suffer from pain is totally unseen. Being freaky and secretive, Scorpio natives never reveal their true intentions to someone and reach out to their friends to satiate their wild side. They play the FWB game with the most pragmatic approach and never let their feelings get in the way of a hale and hearty friends-with-benefits situation.
4. Aquarius
Given their funny, artistic, chilled, and laid-back personality, this star sign seeks unconventional ways that allow them to quench their under-the-sheets lust. Aquarians crave relationships that do not take a toll on their personal space and freedom, so they end up having hook-ups with their best mates. 
In order to make their friends-with-benefits relationship work, the aforementioned zodiac signs make themselves stony and cold. They never let the sentiments interfere with their sexual kinship with their best mates.
ALSO READ: 11 Mistakes Sagittarius Women Tend to Make in Relationships
8 Negative Traits of a Gemini You Should Be Aware of
8 Negative Traits of an Aquarius You Should Be Aware of
About The Author
Mudra is a certified specialist in Hair styling and Makeup. Despite being an introvert, she loves to connect with
...
Read more
Top Comments
There are no comments in this article yet. Be first to post one!