Sagittarius to Aries: 4 Most Chatty Zodiac Signs That Excel at Expressing Themselves
Some signs are fervent talkers, and it is tough to stop them once their tongue latches the flow. They can make anyone comfortable with their smooth speech.
Published on Feb 06, 2023 | 11:48 AM IST | 169.9K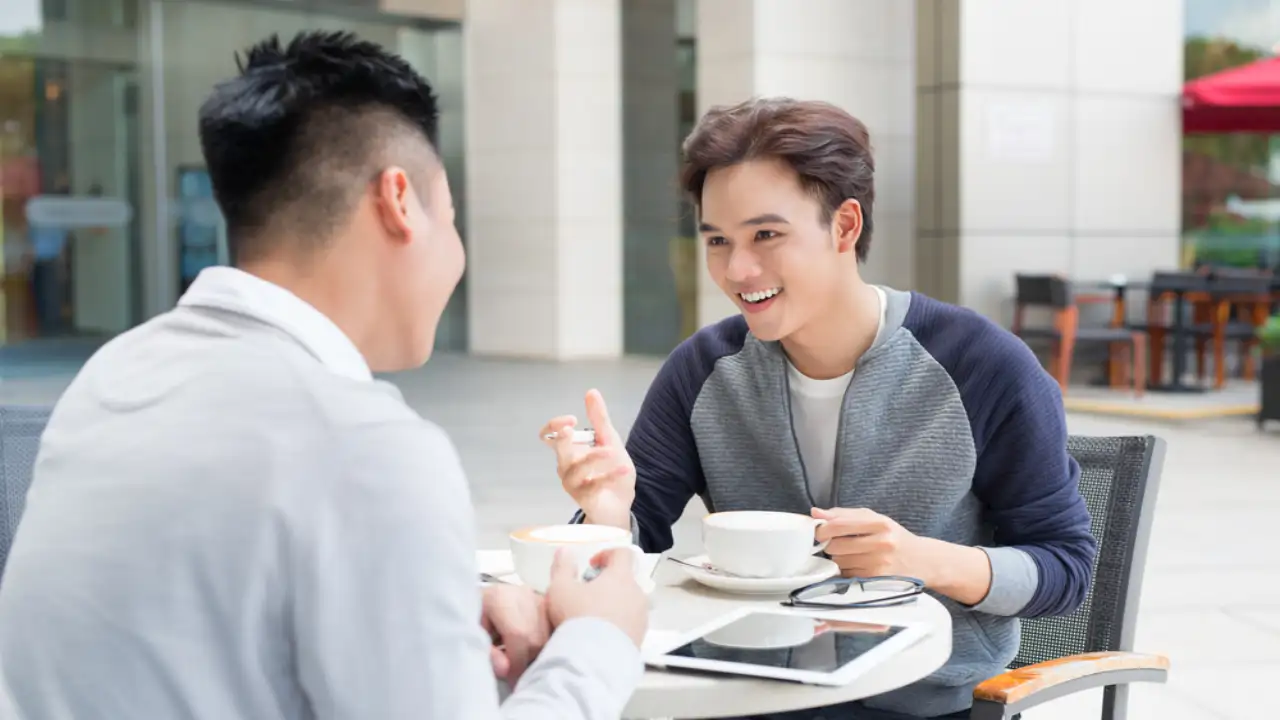 Have you ever come across a live chatterbox that is a pro at making meaningful conversations? Yes, we are talking about people who exactly know how to voice their feelings and sentiments. They are the ones who are prominent as excellent conversationalists and leave a hearty impact on others. Their smart pick up of words and witty intellect make them appear smart in the eyes of others while super rapid thinking capabilities never make a conversation boring or forced. Even the most introverted personalities blend with these babbling souls without any scratchy sensations.
Going in line with astrology, continue reading to know about cosmic signs who are talkative, friendly, and a pro at making conversation.
1.  Sagittarius
Sagittarians are enthusiastic talkers, as they maintain an open-minded approach to things. They can easily mingle in the wind of meaningful conversation and get a catch of the flair super quickly because of their smart and lively demeanor. Having an optimistic eye towards life, they are highly absorbed by the people around them, governing active and well-informed discussions.
2.  Gemini
The planetary ruler of this star sign is mercury, known as the idol of communication and intellect. So, inhabitants of this sign are an expert in connecting with others. They process information in their mind very quickly and can talk on any subject even with a random person (and that too for hours). Having a knack for adapting, a Gemini can effortlessly acclimatize with the communication style of others, making endless and extended conversations.
3.  Leo
Because of their eagerness to become the center of attention, talkative trait comes in handy with a Leo. They speak up their opinion at full volume, so that they can gain the spotlight. Being known as leaders, they have the potential to lead anyone through the power of their verses.
4.  Aries
The ram of the zodiac loves to lead. They admire being the focal point of a gathering, so they turn out to be the loudest person in the room. Arian-born people like assertive heart-to-heart conversations. People with this zodiac sign are all about taking spontaneous actions, so they never think before speaking, which makes their point of view unfiltered and honest.
The aforementioned zodiac signs are eminent as the masters of assured conversations. So, always reach out to them whenever you feel the need to have an intense meaningful chat.
ALSO READ: 10 Sagittarius Woman Personality Traits That Stand Out
10 Gemini Woman Personality Traits That Stand Out
Here's the Truth About Aries Man and Scorpio Woman Compatibility
About The Author
Mudra is a certified food & travel writer who is busy journaling the web with valuable and fact-enriched art...icles. An introvert who adores connecting with the world through her words, she is a budding journalist with 3+ years of experience in content writing. Embracing a professional degree in Journalism and Mass Communication, she is busy fuelling her creative ideas to produce content that is relatable and can guide people on a better path. Currently engaged in fabricating quirky, witty, and quality-conscious content.
Read more
Top Comments
There are no comments in this article yet. Be first to post one!