Sagittarius to Leo: 4 Zodiac Signs Who Consider Nannies the Backbone of Their Family
Some star signs see many advantages to raising children with a nanny's aid. They soon rely on and cherish the kid's caregiver as an integral part of the family.
Updated on Jun 02, 2023 | 06:57 PM IST | 100.4K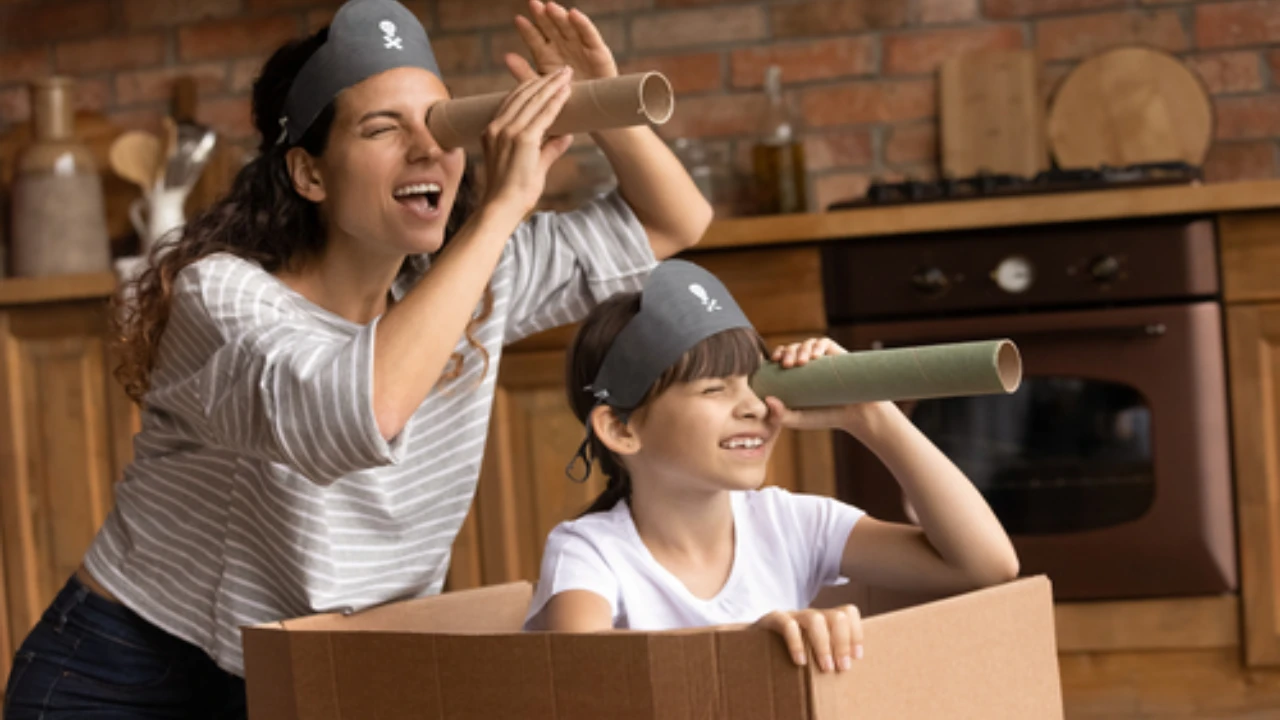 People who belong to certain zodiac signs easily grasp the fact that being a parent requires them to think quickly and often do more than one thing at a time. A lot of them make fantastic parents because they prioritize their children. From carpooling to multiple places to organizing a bake sale for the kids' school, they do it all. Yet, they come to realize that it takes a village to raise little ones, and they can do even better with the aid of a nanny to help them ace their child care obligations. Over time, the caregiver comes to deeply bond with the kids along with helping keep them safe. This is why the following star signs come to consider their governess the backbone of their family. Take a look at who they are:
Sagittarius parents are very approachable and have a positive attitude. Their intuition and connection to the children are unparalleled, and they will battle tooth and nail to achieve the best for their children. This is precisely why many of them choose to engage nannies or a governess to care for their babies when they are working. Sagittarius will most likely be the good cop parent at home while letting the nanny be the one who enforces rules for the kids. They know that every household requires a disciplinarian, and they believe that their nanny is the backbone of the house. Having help lets Sagittarius keep their temper in check by making time for themselves to pursue their own interests and hobbies even after having a baby. Their child's caregiver ensures that this fire sign is never frustrated by the arduous task of having a full-time career and parenting.
This air sign is prone to being compassionate and extremely nurturing parental figures who are tuned in to their youngsters. They are all about the first few years of their children's life as a natural cuddler, and they'll probably prefer babywearing to a stroller because it allows for more touch. Geminis will shower children with positive reinforcement. In fact, they are extra patient with their offsprings as they make errors while growing up. They are often lenient, almost to the point of being annoying. Indeed, Gemini parents lavish their children with affection and rarely express anger or criticism. This is a good thing! But to be sure that their tolerance does not cross the line into pushover territory, they let the nanny set ground rules. This is because youngsters do require certain boundaries to encourage good behavior. Gemini knows that their nanny's kindness and loving personality makes them the backbone of their house. They value a nanny for being an excellent caregiver, but also a friend that the children will cherish for the rest of their lives.
Capricorns are peaceful, loving parents with curious and adventurous attitudes. Their parenting approach leads them to have some of the happiest times of their life with their child and nanny in tow! From the beginning, Capricorns will be their kids' number one fan and closest buddy. They ardently share in their little one's joys and sorrows. But during the hot summer holidays, it is usually the nanny who gathers up the kids and their friends for popsicles and an afternoon picnic in the park. Capricorns highly rely on their help to care for their kids when they are otherwise occupied with their duties as a breadwinner. However, they are also keen on making sure that they retain the same degree of affection and participation in children's activities after their work hours. Yet, as time passes by, they treat the governess as part of their household.
Leos always look on the bright side of things as devoted and protective parents to their tiny tots. Their superior planning skills come in handy as the executor of gorgeous family vacations and nightly dinner table gatherings. It is the same diligence and meticulous nature that prompts them to enlist the aid of nannies for their toddlers. They do not want their spouse or parents to be overwhelmed with childcare duties, so they outsource the task to a caregiver who they come to adore and value just like a family member. Lions are guaranteed to be highly hands-on parents with the most wonderful overflow of affection to pour onto kids. In fact, children will sense their love and affirmation with every fiber of their being.
A lot of the aforementioned star signs value their nannies because they thrive on being their children's best friend. Since the babysitter helps these zodiac signs keep their children safe while nurturing them, they become cherished members of their family!
Disclaimer: These attributes are generic and may not necessarily hold true for you.
ALSO READ: Sagittarius to Leo: 4 Zodiac signs who are pushy and are great at motivating others
11 Mistakes Leo Women Tend to Make in Relationships
8 Capricorn Male Personality Traits That Stand Out
About The Author
A voracious reader and animal lover, Aditi is currently exploring the mysterious world of Astro sciences to decode the
...
Read more
Top Comments
There are no comments in this article yet. Be first to post one!