Sagittarius to Virgo: 4 Zodiac Signs Who Fail to Impress Their Girlfriends on a Date
Your lover may not be the best match for you if they frequently disappoint you while dating you. But alas, some zodiacs constantly fail to impress their lovers.
Published on Mar 21, 2023 | 04:09 PM IST | 146.9K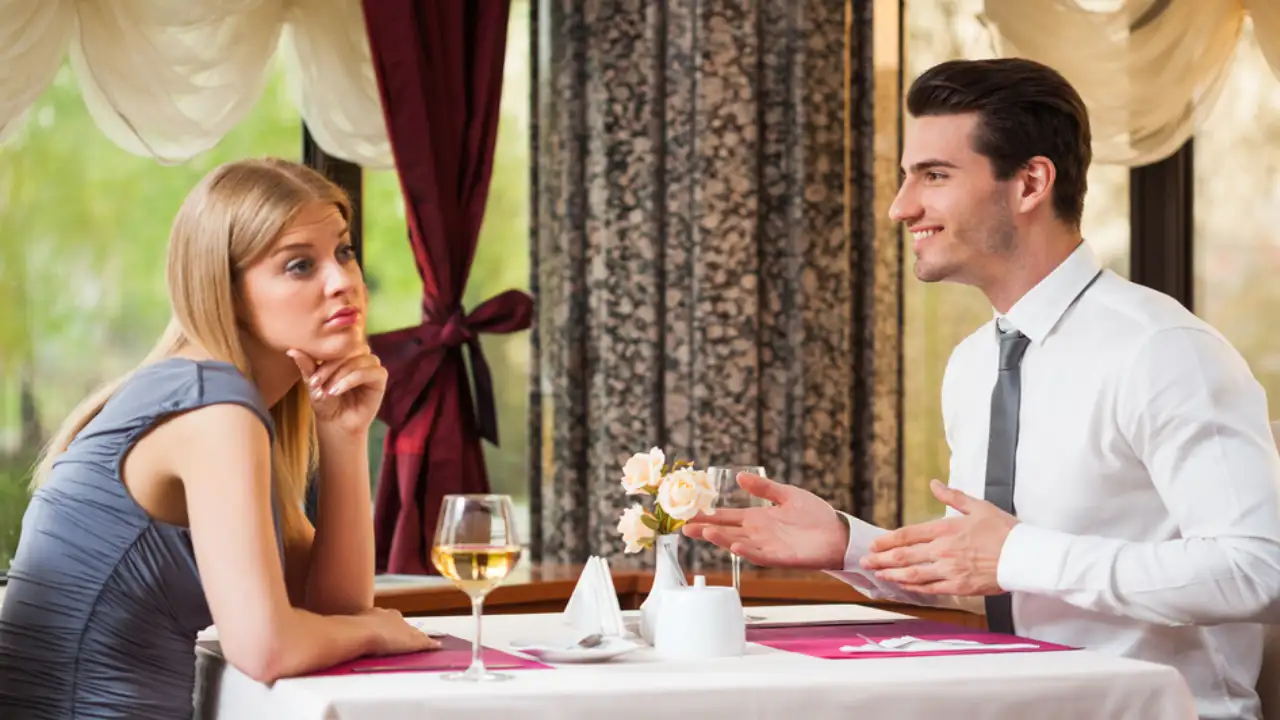 The best givers are considerate and polite in their giving and aren't concerned about getting anything back from the receiver. They appreciate having relationships in their lives so much that they may simply enjoy the feeling of being able to contribute positively to others' lives.  Additionally, they also have a strong sense of empathy, which allows them to understand and relate to the struggles and challenges their friends are going through. 
Check out these 4 zodiac signs who are very giving friends and do not expect anything in return:
1. Aries
All Aries are generous, welcoming, and giving in nature. They enjoy bringing joy and smiles to people. They typically have a full heart, truly love themselves, and are aware of their value. This confidence is what enables them to give so much more to others without expecting anything in return. Even when it is about their bond with friends, Aries people are always willing to help their friends when needed, no matter what.
2. Cancer
Cancerians are particularly dedicated to their relationships because of their passion and commitment to a person. When it involves friendships too, Cancerians value their people and are extremely passionate and giving. Since they usually feel at ease in a small group, these people go above and beyond to take care of these close-knit relationships that they embrace. This is how they express their happiness, and helping others makes them feel incredibly great about themselves.
3. Leo
Leos typically make excellent connections and always support their friends, which is obvious because this is what other people find admirable about them. These people are naturally giving in nature, and they often put more importance on the act of generosity than on expecting something in return. Leos enjoy giving presents to their loved ones and love expressing their friendship through this deed without asking for anything in return. This is how they want you to know how much you mean to them and how much your friendship matters to them.
4. Scorpio
Scorpios make faithful and incredibly loyal friends. They try to be there for their friends in times of need, whether that means physically being present or simply being available to talk. They do not trust the people they are around, but when they do, they cherish them and will go to any lengths for them. They make the effort to actively be there for their friends and lend an ear that is empathic and helpful.
People who are giving in nature in friendship tend to prioritize the needs and well-being of their friends and are willing to go out of their way to support and care for them. This can help to build stronger, more meaningful relationships over time.
ALSO READ: 8 Negative Traits of an Aries You Should Be Aware of
6 Ways to make a Cancerian miss you badly
About The Author
A voracious reader and animal lover, Aditi is currently exploring the mysterious world of Astro sciences to decode th...e significance of the stars on one's psyche, having studied Awakening Astrology at length to gain expertise in the field. With 9 years of experience as a journalist and an editor, her finance degree initially led her to business journalism, but she found her heart in writing about travel and lifestyle. Getting back to nature gives her solace, as does writing about different cultures.
Read more
Top Comments
There are no comments in this article yet. Be first to post one!