Taurus And Leo Compatibility: Love, Marriage, Family, And More
At the core of Taurus and Leo compatibility is a cozy bond, with a flickering flame of love and mutual respect. The signs share values, which strengthens their relationship.
Updated on Feb 15, 2023 | 11:54 AM IST | 255.5K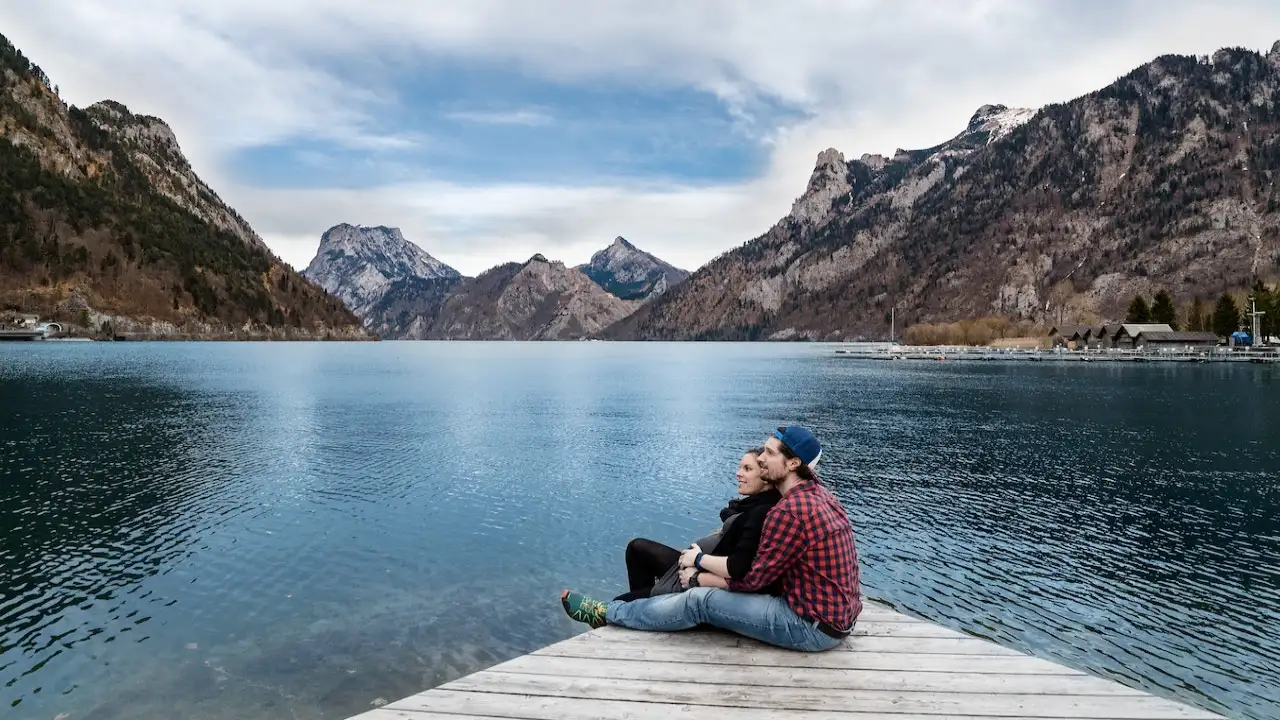 Introduction
The fact that the Bull and the Lion are adventurous and thrill-seekers is one of the main factors influencing Taurus and Leo compatibility. When you consider this dynamic duo, Leo is the 5th sign of the horoscope. These natives are born from around July 23 to August 22. On the other hand, Taurus is the 2nd sign of the zodiac and is thought to rule roughly from April 20 to roughly May 20.
Taurus' creative side is stimulated by Leo's dramatic and fun outlook on life, and they may even be able to reconnect with their childhood self, which can be a very healing experience. Leo will be able to recognize things that bother Taurus' rooted energy. This couple is steady, and they both enjoy treating one another, which will make them feel young and cherished throughout their marriage.
Are Leo And Taurus Compatible?
Most Taurus and Leo relationships are harmonious and solid. There will probably be a cordial friendship between Leo and Taurus. They could also discover a lot of traits and desires in common: Taurus enjoys receiving lots of love and attention, whereas Leo enjoys flattery and desires to be appreciated and adored. Best case scenario? They'll each make an effort to sate each other's need for validation. If Taurus and Leo take their time and do not rush anything, this connection may end up being pretty fruitful.
Taurus And Leo Compatibility
Having somebody hold your hand during trying times may make you happier. This is why Taurus likes to be around Leo because Taurus can feel better just by being near them. Taurus and Leo have mediocre to strong compatibility in terms of love and relationships. In other words, a Taurus and a Leo relationship could be exciting but also explosive.
Taurus And Leo Compatibility in Love
They will get along well if they endeavor to appreciate and understand each other. Leo will help Taurus explore new things in a partnership by introducing them to hobbies they could not have otherwise considered doing alone. Both parties will require love and patience to build an enduring, loving connection.
Taurus And Leo Sexual And Intimacy Compatibility
In a way, the sexual compatibility between Leo and Taurus is a mystery. Both of them exhibit varying degrees of energy and laziness. Most of the time, neither party wants to assume the role of initiator nor active/dominant partner. The Lion on the other hand, expects the Bull to take things forward and frequently decides to lie down and communicate what they want the Taurean to do. Taurus wants to relax and unwind and anticipates Leo showing some affection.
Taurus And Leo Compatibility in Marriage
The Leo and Taurus marriage causes many significant changes in their bond. Life as a married couple looks very different from life as a single person since they now have to share their universe with their soulmate rather than being the sole ruler of it. The marriage match between Taurus and Leo also indicates long-term success.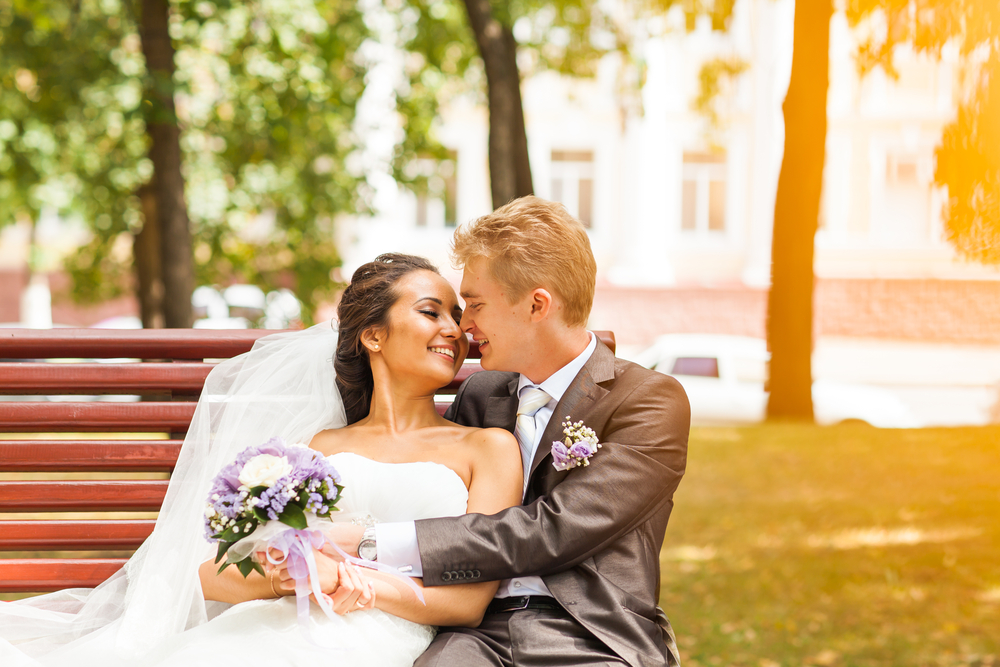 Taurus And Leo Family
Leo agrees with the traditional Taurean in that they enjoy the conventional setup of close-knit families. Both are caring and helpful towards their spouses in addition to being devoted family members. Honesty is the one thing they have in common. Leo enjoys starting a family and spending time with family members, just like Taurus. They enjoy being around one other and have plans to travel the world together.
For as long as the cosmos will allow, neither of these signs would give up on their bond. When born into the same family, they will both enjoy their shared household duties. The Lion and the Bull will share great camaraderie as siblings. The Bull is drawn to Leo's assurance and stability, while the Lion appreciates Taurus's tolerance and dependability.
Taurus And Leo Friendship Compatibility
Both Taureans and Leos are fixed signs which makes it quite challenging to interact with them. One can only observe the Leo and Taurus interpersonal compatibility from a distance because they never give up on their goals. The friendship between a Leo and a Taurus is primarily based on respect rather than love, which does not reveal much about their relationship. They may start competing with one another, frequently in a bad way.
They are incredibly obstinate and frequently fail to understand the needs of others. However, trust is something both Leo and Taurus' friends can relate to. They both appreciate this one thing, which has the potential to support their relationship.
Taurus And Leo Compatibility in Business
It is difficult to imagine a business partnership wherein you always have to act politely around one another. This is because frequently, both signs will choose to suppress their emotions, further straining their working relationship, only to explode up one day and obliterate everything they have worked so hard to build. It is evident that Leo and Taurus have a strong mentality that can lead to conflict in their business. But they also have several attributes in common such as their single-minded focus and tenacity. These qualities are advantageous in building a business together.
Taurus And Leo Communication And Intellect
Leo and Taurus communication compatibility would probably not please you to have a Leo-Taurus partnership. Theirs is a challenging friendship, as these two are exceedingly unyielding. They frequently have a strong sense of self and refuse to let go of it. Taurus may eventually find Leo's zeal annoying and unrealistic. On the other hand, since Taurus is the realistic sign, it may stay silent instead of communicating annoyance.
Taurus And Leo Trust Compatibility
A bond between a Leo and a Taurus lasts for a very long time. These two signs are among the most devoted souls. They support one another in good times and bad. Furthermore, being fixed indicators, they both place a high priority on their extreme trustworthiness. The only obstacle they will face is controlling their obstinate tendencies. But eventually, both of them will give in.
Taurus And Leo Compatibility of Emotions
The emotion that they both struggle with the most is their stubbornness. Their relationship can stall very quickly due to it. They must learn to reach agreements while maintaining a firm commitment to their common future's long-term vision. Most commonly, these two seek unrestricted access to their partners' hearts, and whenever they feel threatened, their anger will come forth. So, they'll need to learn to put possessive and jealous tendencies in the past.
Taurus And Leo Compatibility of Values
It's obvious how these two relate: They both enjoy the core values of craving the better things in life and are some of the more extravagant zodiac signs. Leo and Taurus' friends are willing to spend money on anything as long as it makes them feel pampered and royal, whether it be fancy clothes or meals at five-star establishments. These two will always know the ideal present to give each other and will continue to make each other weep with kind gestures.
Taurus And Leo Compatibility in Shared Activities 
Leo and Taurus will appreciate being completely vulnerable toward each other. Leo reveals its heart to the world, and Taurus usually makes it clear where they are going. Both of them are intelligent, driven, and enjoy working hard. When they play on the same team, things will quickly turn heated if these signs can let go of their expectations of one another. Taurus frequently takes the lead in team activities and provides strict rules they wish Leo to abide by. On the contrary, Leo usually adds excitement to their partnership with their audacious choices and recommendations. Taurus must learn to let go and have fun.
Pros of a Taurus And Leo Relationship
1. When Taurus and Leo are in love, they can't keep their hearts apart. Both of them prefer casual pleasures and fun to constant busyness.
2. Further into the partnership, Taurus and Leo flourish when their determination and mutual encouragement are put to use to realize their goals.
3. Taurus and Leo will unquestionably find each other to be incredibly appealing in bed. In this connection, there is a tremendous sexual attraction.
4. Taurus is frequently drawn to Leo's compassion, generosity, and noble attitude. Both of these constant indications will also strive to preserve the relationship once an issue occurs.
5. Despite both signs' inflated egos, they are each aware of what the other needs. Taurus and Leo have a shared desire for prestige and material possessions. As a result, they are persistently driven to succeed.
6. Leo and Taurus make excellent romantic partners and can easily come up with romantic activities. They will gladly give and receive gifts, go on dates, and enjoy things together.
7. Leo may attain their goals with amazing accuracy if they open their mind. Taurus's support helps them do this, and much to Taurus' pleasure, the Lion offers the Bull financial security to stay afloat.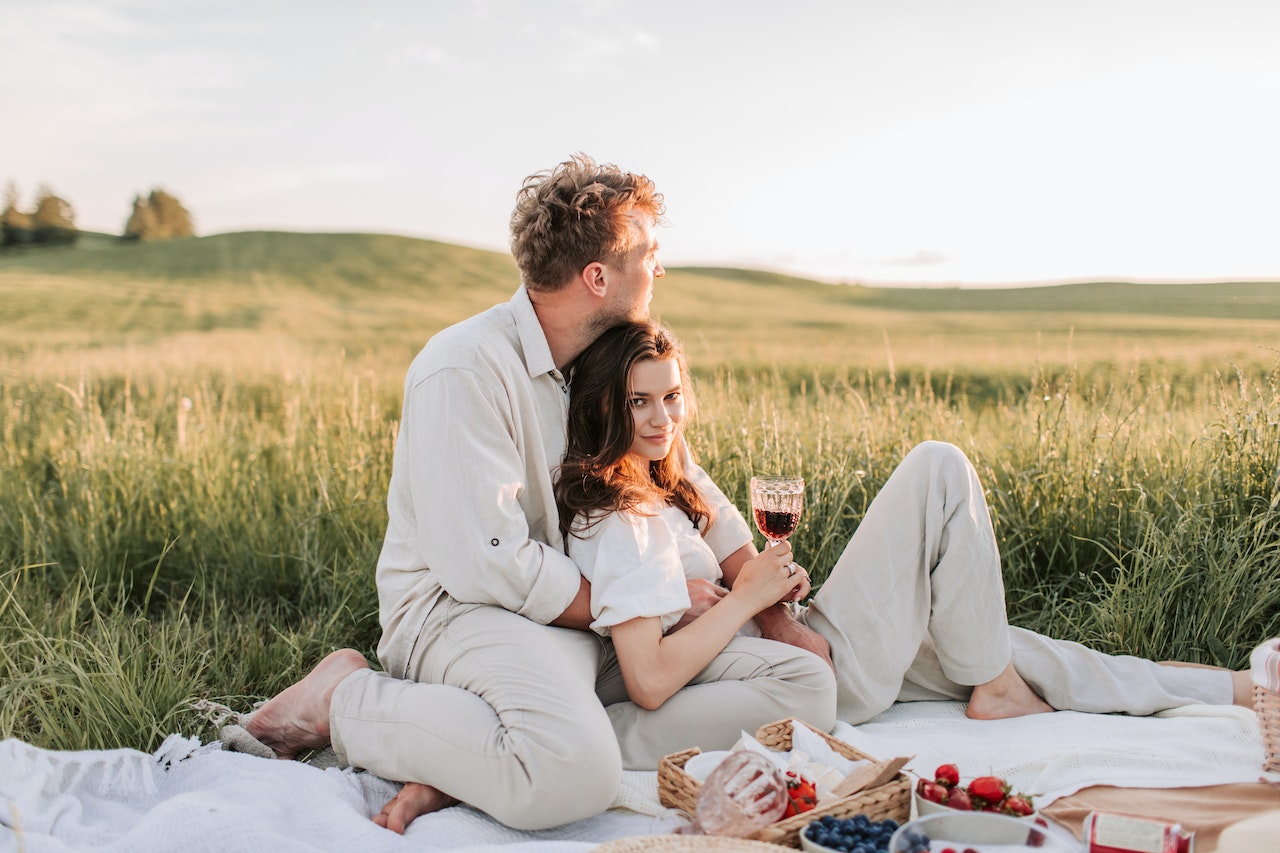 Cons of the Taurus And Leo Relationship
1. Taurus and Leo have exactly what they need in a partner—security, and stability—from each other. But because of their obstinacy and ego, they could experience some difficulties in their relationship.
2. Leo could come across as overly flirtatious and frivolous, which Taurus might take as a betrayal of loyalty.
3. Taurus and Leo are stubborn. Although none of them will take a backseat, they will be prepared to argue and win.
4. Because both Leo and Taurus find it very simple to attack each other, their relationship has a tendency to fall apart quickly. As a result, there may occasionally be a conflict about who takes the initiative.
5. Another issue that could arise in their connection is if Taurus becomes envious or insecure when they witness Leo making many new friends and connections. Taurus is restrained and might not like Leo's tendency for excess. Then there can be a heated argument as well.
6. It is a war of the wills between the Lion and the Bull. The conflict between them might be epic, so they should both learn to be a graceful loser and play on the same team.
7. Taurus is a persistent, diligent worker who is zealous and ambitious. They want to serve food to their family and have everything in its proper place. Leo, meantime, is a fantastic warrior but is frequently slacking off to enjoy the day rather than work hard around the house. This couple may occasionally clash over this tendency.
Taurus Woman + Leo Man Compatibility
The compatibility between the Taurus lady and the Leo guy can be hit or miss. It might work, but occasionally their strong personalities run afoul. The Bull is egotistical, and with a vicious Lion as her companion, she would occasionally need to make concessions to keep their partnership intact. Nevertheless, Taurus and Leo are incredibly dedicated to one another and have a decent probability of success in a partnership. 
Leos adore it when their partners show them affection. And Taurus takes great delight in being the center of their partner's world. The Bull enjoys taking care of the garden, keeping things tidy, and maintaining order at home for their lover. 
Taurus Man + Leo Woman Compatibility
Taurus and Leo complement one another well and may create a lot of smoke and sparkle when in love. Hence, the partnership between a Leo woman and a Taurus man in bed is powerful and gratifying. They know how to coddle one another's egos, and they should have no trouble thinking of romantic gestures to do for each other.
Taurus And Leo Relationship Tips
1. Leos may occasionally come out as domineering to the Taurus, but they will undoubtedly make things livelier. When both signs can put aside their fixations on their personalities and concentrate on the qualities that Leo and Taurus love to offer to each other, Leo and Taurus compatibility is at its best.
2. It is advisable to exercise patience with your buddy or partner if you are in a relationship with a Leo-Taurus. Because the personalities of both of these signs are basically egoistic, you must learn to listen to one another and consider your words carefully before criticizing one another.
3. When something goes wrong, try to limit the scope of the error so that you don't begin to doubt your entire connection. Instead of constantly blaming each other, consider what went wrong and make it right.
4. There may come a time when a Leo and Taurus relationship finds themselves unable to stand one another. If such bitterness develops, it is important to think about taking a break and reconsidering things after weighing all the advantages and disadvantages.
5. Taurus prefers a basic romantic atmosphere with some candles in the bedroom, while Leo prefers role-playing and erotica. There won't be many issues in the bedroom provided that Leo sets the tone.
6. Taurus and Leo make a stubborn and conceited match because they are two opposites who refuse to submit. To have a successful relationship, compromise, and discretion are crucial.
7. Leo is one of the zodiac's most able rulers, yet their pride is their downfall. If Taurus is going to chase Leo, they better be ready to spoil them because they need it. 
Popular Taurus And Leo Celebrity Couples
Leos and Taurus set an example for others. People view them as a strong and perfect match since they are equally committed to attaining their objectives.
1. Ben Affleck and Ana de Armas are Leo and Taurus, respectively. The couple co-starred in the 2019 movie Deep Water. Their relationship allegedly started after the filming.
2. Gina Torres, a Taurus, and Laurence Fishburne, a Leo. The pair got engaged in 2001 and wed in New York the following year. 
In conclusion, a pair with Taurus and Leo compatibility can have satisfying relationships as long as they choose to express their needs and wishes rather than relying solely on one another to understand and fulfill them. So, ultimately, it all comes down to communication. Due to the unmatched stubbornness of these two zodiac signs, they will have to decide to work together when they disagree.
ALSO READ: Taurus And Gemini Compatibility: Love, Marriage, Family, And More
FAQs
Are Leo Women And Taurus Women Compatible?
Leo ladies are demanding and dominant, yet they can make loving and devoted partners. She is affectionate and lavishes flowers, love, and attention on the Taurus woman. Contrarily, a Taurus lady is a home and loyal companion. Because of how loving they are, these women are drawn to one another right away when they first meet. Both Leo and Taurus ladies are known for their fierce tenacity and capacity to make and adhere to challenging decisions. Taurus is highly emotional, in contrast to Leo's intense intensity. These two zodiac signs may initially encounter difficulties and differences when they come together.
---
Are Leo Men And Taurus Men Compatible?
Taurus and Leo men are attracted to one another right away. These men will both express their needs through physical behavior. Being an earth sign, Taurus yearns to connect with others. They know that their abilities can help them work toward their goals. On the other hand, willpower and manifestation are the focus of Leo, a fire sign. Leo is anxious to start the celebration, work magic, and fight and love with all of their heart. They will likely sense that theirs is typically love at first sight. Later, Leo could find the Taurus lazy, but the earth sign will care for the Lion and pay attention to their needs. But as they begin to spend more time around each other, they begin to understand how much they also value each other's company.
---
About The Author
A voracious reader and animal lover, Aditi is currently exploring the mysterious world of Astro sciences to decode th...e significance of the stars on one's psyche, having studied Awakening Astrology at length to gain expertise in the field. With 9 years of experience as a journalist and an editor, her finance degree initially led her to business journalism, but she found her heart in writing about travel and lifestyle. Getting back to nature gives her solace, as does writing about different cultures.
Read more
Top Comments
There are no comments in this article yet. Be first to post one!