Taurus to Leo: 4 Zodiac Signs Who Wish to Make Their Marriage the Greatest Love Story Ever
People born under some star signs are charmed by the idea of being with their soulmate forever. So, they wish to make their marriage the greatest love story.
Published on Jun 08, 2023 | 11:14 AM IST | 162.8K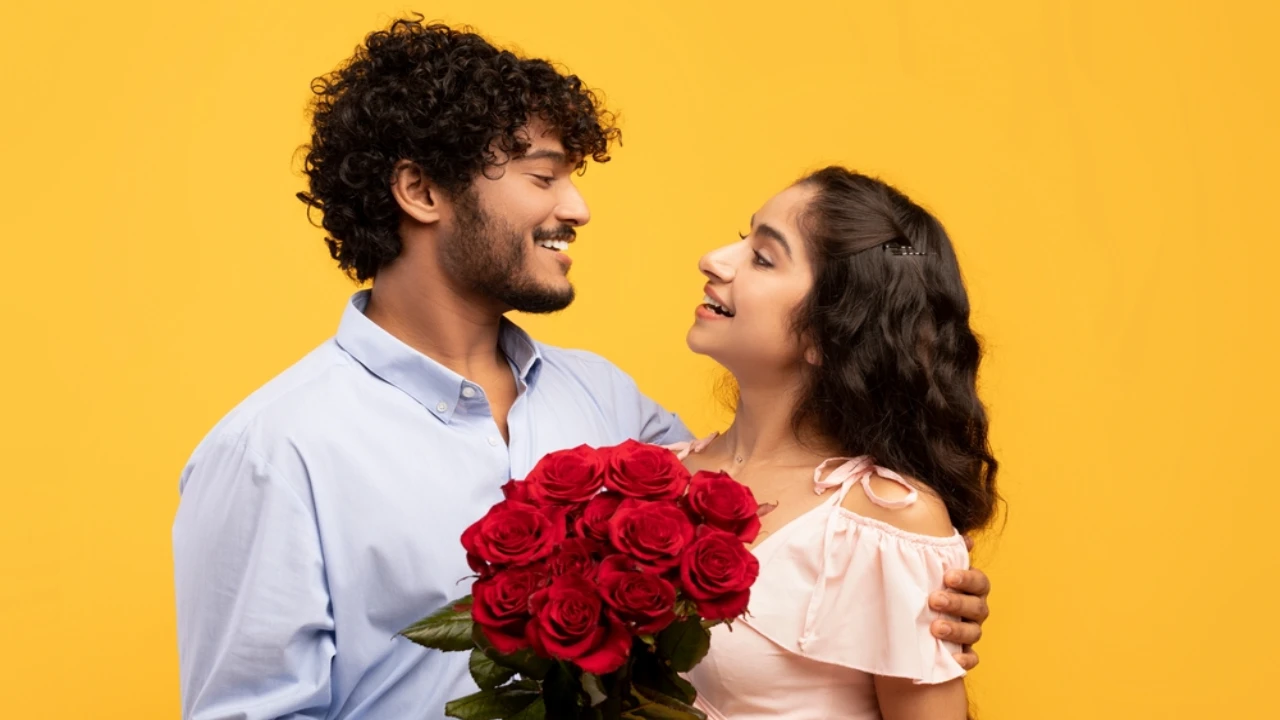 Even if they've had a fair few relationships along the journey of life, some zodiac signs wish to make their marriage the finest love story. Funnily enough, despite being traditional romantics, these star signs could be wary of expressing their feelings until they have wed their mate because they want their sentiments to be wholeheartedly returned. Yet, when it comes to living a great romance, these individuals concentrate all of their efforts on dazzling their life partner. They ensure that their spouse is utterly smitten after they do the wooing. They wish to be certain that their marriage has a strong foundation that makes them widely socially accepted as a duo who are very much in love. Take a look at who these zodiac signs are:
1.       Leo
The natives of this fire sign are incredibly carnal in their passionate love manifestation. Leo's spouse should expect subtle sexual innuendos to be tossed at them from time to time, leaving them bewildered and slightly turned on. They thrive on physical contact with the person they wed, whether it's holding hands, kissing, or nuzzling at their neck. They are not afraid to show their affection for their spouse in public. However, at the crux of the matter, Leos are known for their thoughtfulness and compassion. They know exactly what their bae needs at any given time and make sure they have it even before they demand it. A Leo husband or wife goes out of their way to make their mate's life easier. It is all an indication that they're writing the greatest love story for their boo via acts of service.
2.       Scorpio
Scorpios use their natural intuitiveness to express their passion even before they've had the chance to propose to their mate. Once they are engaged to be wed, even if their boo needs a trip to the airport at 4 a.m., they'll be there to take them. They're willing to move heaven and earth to find their spouse the perfect gift on birthdays. And if their mate craves delicious Chinese fare, they'll drive across town to get it for them. They are also huge fans of physically expressing their love. Scorpios will hug their partner more frequently and for longer periods. They'll lean on their boo, playfully touch them while conversing, and voice how they feel without being asked. No matter how many times this water sign has been in love, they wish to do it all over again when they get married. They put their spouse on a pedestal and try to make theirs the most romantic marriage ever.
3.       Sagittarius
Sagittarians are self-assured and dominant by nature. These innate characteristics are manifested in how they manage their relationships and moods. When it comes to showing how much they care, Sagittarius are the most at ease among the married zodiac signs. They will lavish their bae with praise, be their biggest supporter, and display their love in any way they can. Even if they haven't stated the words directly to their spouse every day, it will be clear through their actions. It is not unusual for this fire sign to begin planning their retirement with their spouse the moment they are engaged. It is a mark of their commitment and affection that they think of the future as though the pair of them are already married. And they'll expect their boo to participate. This is primarily because they want theirs to be the best love story.
4.       Taurus
Taurus are courteous and pleasant people. But detecting how much they love their spouse can be difficult because they are not an open book. They will do all in their power to keep their emotions buried for fear of becoming emotionally exposed. However, behind closed doors, these Bulls are extremely romantic. They ensure that their spouse basks in the spotlight of their affection and admiration. In addition to writing their boo fun love notes, a Taurean's feelings will be expressed physically through loving gestures. If a Taurus takes extra precautions to protect their spouse, it's a sign that they've deeply committed to their bond of matrimony and are building up a great love story to tell the grandkids someday.
Each of the aforementioned zodiac signs expresses their feelings for their spouse differently. But at the end of the day, they wish to make theirs an everlasting bond of love that transcends time. They may not have spoken it yet, but the extent of their love can be measured by the selfless acts of service they perform for their life partner.
Disclaimer: These attributes are generic and may not necessarily hold true for you.
ALSO READ: 8 Taurus Male Personality Traits That Stand Out
Here's the Truth About Sagittarius Man And Taurus Woman Compatibility
Here's The Truth About Scorpio Man and Sagittarius Woman Compatibility
About The Author
A voracious reader and animal lover, Aditi is currently exploring the mysterious world of Astro sciences to decode the
...
Read more
Top Comments
There are no comments in this article yet. Be first to post one!