Taurus to Pisces: 4 Zodiac Signs Who Like Having a Pillow Talk With Their Partner
Pillow talk can help these zodiac signs deepen their understanding of their partner. It gives them a chance to express themselves more openly and honestly.
Published on Mar 15, 2023 | 12:00 PM IST | 96K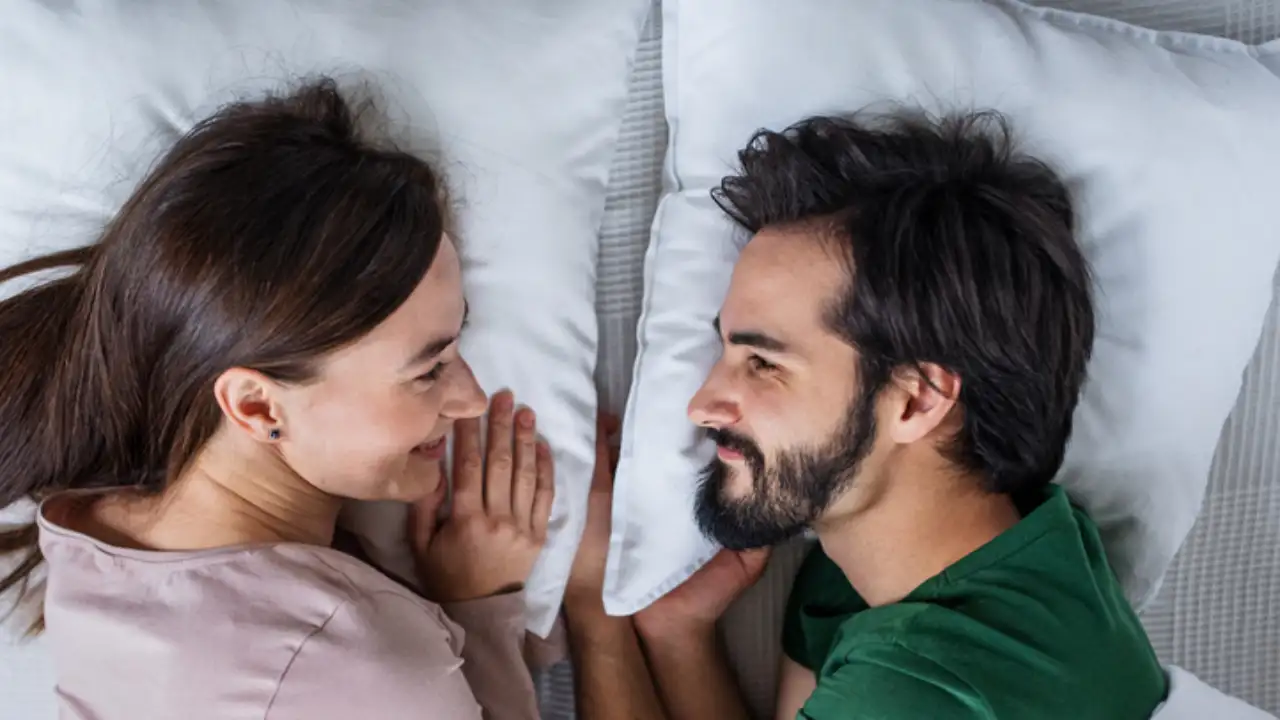 A chat that takes place in the bedroom between lovers is typically known as pillow talk. During such passionate moments, both lovers feel at ease disclosing their sentiments and talking about their life together. It may be a great way for both partners to relax and decompress after a hectic day, which is why some zodiac signs greatly rely on having pillow talks with their partners. These signs can feel more connected to their partners by exchanging ideas, emotions, and experiences with them in a private space like a bed.
Check out these 4 zodiac signs who love to have a pillow talk with their partner.
1. Taurus
Since Taurus is a very sensuous sign, having a pillow conversation with their partners helps them build a deep relationship. As they are the zodiac's romantics, people born under this sign wait for their beloved to initiate what is essentially a pillow talk before they can share the most intimate moments. They use pillow talk as a way to reassure their lovers that they would always be there for them and that they appreciate their presence.
2. Cancer
While in love, a Cancer won't think twice about involving you in their day and their lives. Given that they are the fosters of the zodiac, they fall in love easily and are extremely emotional and sensitive to their lover. They enjoy sharing their thoughts with their partner and would savor a nighttime pillow talk to unwind. They would enjoy cuddling up to their lovers because it makes them feel safe.
3. Scorpio
Scorpios have trouble trusting others, but when they do fall in love, they want to forge a closer connection with their partner in a stable environment. They are fiercely devoted to and protective of their mate, and they don't shy away from intimacy because they crave it. They prefer having a pillow talk with their partners so they can learn more about each other's days and focus on boosting their sense of trust in each other.
4. Pisces
When it comes to sexual relationships, Pisces are extremely sensitive and like to take things slowly. They prefer to cuddle over pillow talks when developing intimate relationships. Being an emotional sign, they wait to express their emotions to their partner, and the best way for them to unwind is to talk over a pillow talk in a secure environment. The pressures and setbacks of a poor day can be relieved simply by listening to their lover's soothing voice in bed.
The bottom line is that pillow talk provides couples with an opportunity to connect on a deeper level. It's a wonderful opportunity to unwind after a long day and strengthen their emotional bonds.
ALSO READ: Top 10 Taurus Woman Personality Traits That Stand Out
Here's The Truth About Gemini Man and Cancer Woman Compatibility
Here's The Truth About Pisces Man and Scorpio Woman Compatibility
About The Author
A voracious reader and animal lover, Aditi is currently exploring the mysterious world of Astro sciences to decode th...e significance of the stars on one's psyche, having studied Awakening Astrology at length to gain expertise in the field. With 9 years of experience as a journalist and an editor, her finance degree initially led her to business journalism, but she found her heart in writing about travel and lifestyle. Getting back to nature gives her solace, as does writing about different cultures.
Read more
Top Comments
There are no comments in this article yet. Be first to post one!