Taurus to Virgo: 4 Zodiac Signs Who Let Their Family Drama Affect Their Relationship with Partner
It can be tough for these signs to distance themselves from their family drama since they may worry about being rejected if they take a stand against them.
Published on Feb 15, 2023 | 01:31 PM IST | 117.8K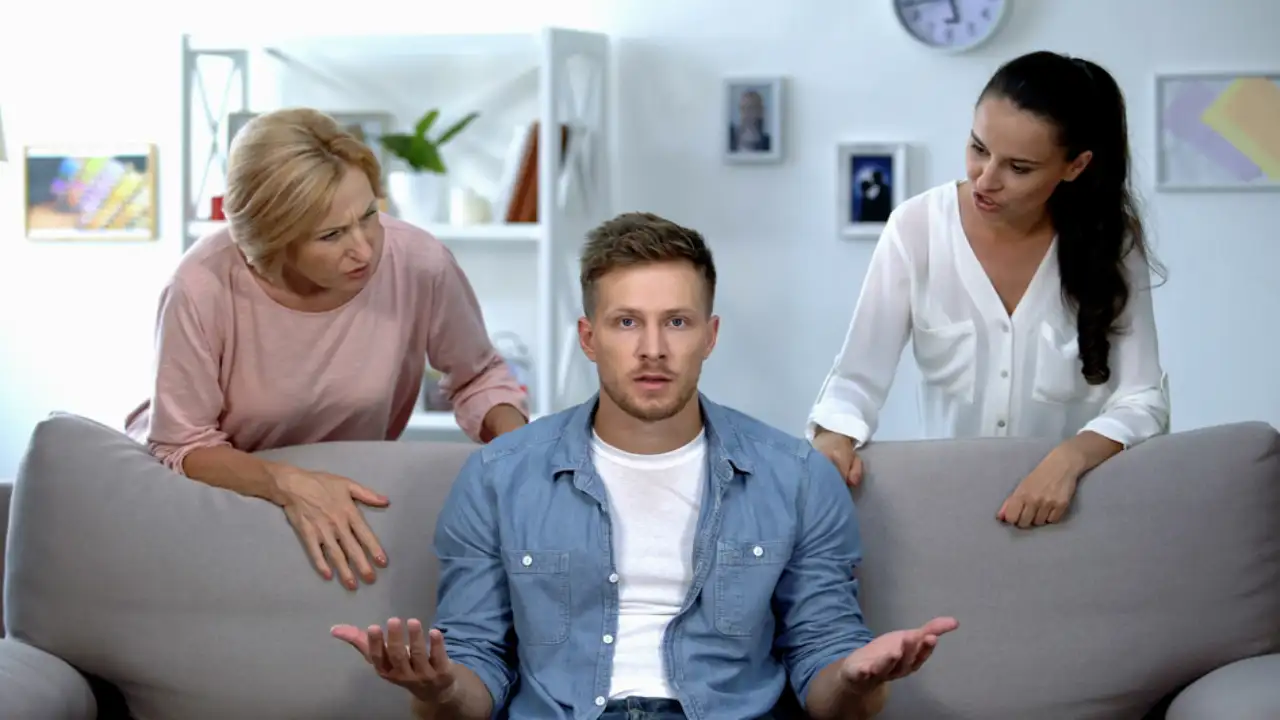 Some people fail to establish clear boundaries with their family members, which might complicate their personal and professional lives. These individuals may be emotionally involved in their family drama and find it difficult to separate themselves from it. Similarly, in some stances, a few zodiac signs may feel insecure about their relationships and may turn to their family for support and validation, which can result in their family drama affecting their romantic relationships. People don't actually realize, but this drama can actually have a negative impact on their personal relationships and make them toxic.
Check out these 4 zodiac signs who let their family drama affect their romantic relationship.
1. Taurus
Because of their desire for stability, reliability, and a strong sense of security, Taureans can find it challenging to distance themselves from their family's drama and often let it affect their relationship. They often end up siding with their family in order to show respect for their home even though their hearts seem to be with their partner because they are unable to maintain a balance between the expectations of their family and their romantic relationship.
2. Gemini
Geminis are renowned for their flexibility, adaptability, and communication skills. But they can have trouble forming and upholding commitments, which can make it challenging for them to detach themselves from their family drama. Before the intervention even begins, they often discover that they already feel worried and want to leave the turmoil as soon as possible if their family starts to pick them out in whatever manner. They find it difficult to strike a balance between their family and relationship because of this ambushed attack.
3. Virgo
Family drama in a Virgo's life can spill over into their romantic relationships, affecting the dynamics between them and their partner. As a perfectionist and analytical sign, Virgos may have high expectations for themselves and their family members when going through a conflict. So, if a Virgo's family is experiencing tensions, this can sometimes cause the Virgo to become overly involved and bring that stress into their relationship. Their tendency to be over-critical can also let them become over-worried in handling one stance of a relationship which can somewhere affect the other.
4. Scorpio
Scorpios can be impacted by their family drama and may let it affect their relationship with their partner. Scorpios are known for their intense emotions, deep-rooted passions, and strong sense of loyalty, which can sometimes make it difficult for them to distance themselves from their internal family conflicts. They find managing a relationship challenging and often choose sides that will offer them peace with the utmost practicality, sometimes neglecting the feelings of their partner.
It is important for all the aforementioned zodiac signs to be aware of the impact their family drama can have on their romantic relationships, and to take steps to communicate effectively with their partner and set clear boundaries to protect their relationship from being affected by family drama.
About The Author
Aastha is a certified Relationship coach and she strives to help those who seek expert advice on relationships. As a ...professional writer, Aastha believes that her content will create a positive change in the lives of people who search solutions for to their everyday problems on the internet. Leaning towards a positive and joyful approach is what makes her content more relatable to her readers.
Read more
Top Comments
There are no comments in this article yet. Be first to post one!