Unique Pisces Traits That Set Them Apart
Pisces traits are considered special, as they bring a unique perspective and energy to the world. Pisceans rely on their mystical and intuitive side a lot.
Published on Feb 06, 2023 | 01:04 PM IST | 177.2K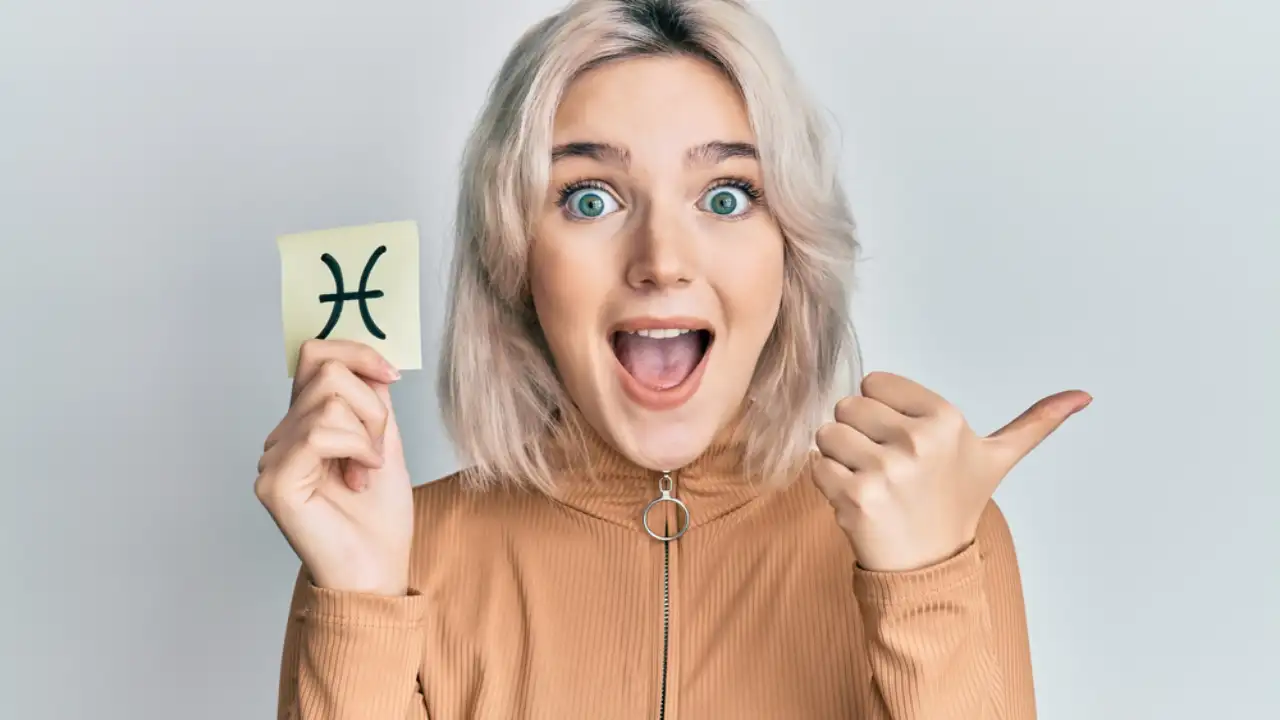 Introduction
Arrogant, hard-working, and a dreamer. These three Pisces traits typically sum up to those that characterize this zodiac sign, along with observations of those who possess them. If you have been with Pisces, you may know that, at times, they may become extremely mean and self-centered. However, they are not evil personalities. They stand with their loved ones, but only if the behavior is reciprocated with them. Otherwise, they won't mind becoming mute spectators to one's problems.
What Is the Pisces Sign in Astrology?
Neptune, the heavenly planet that rules ideas and illusions, controls Pisces, and this fragile fish adores discovering its unbounded vision. Pisces' personality traits are characterized by their psychological adaptability, ability to swing back and forth between emotions, and awareness of both their own and other people's feelings.
They are big-hearted and expect their family and friends to be the same. They are either the best person you have ever met or the worst you will ever meet -- there's nothing in between. They prefer to stay with people with whom they resonate.
When Does Pisces Season Start? 
The 19th of February marks the beginning of Pisces season, which lasts until the 20th of March. The sun is in the sign of Pisces at this time, and people born under this sign may show stronger expressions of the traditional Pisces traits, such as sensitivity, empathy, and creativity. The fish is a symbol for this final sign of the zodiac. This symbol illustrates how Pisces have a dual nature and are frequently propelled in opposite directions by their emotions and intuition on the one hand, and their practicality and rational thinking on the other. The symbol also represents Pisces' ability to adapt and be receptive, as well as their skill in gliding through the ups and downs of life.
No other sign is more aware of their feelings than Pisces. Although they may be perceived as over-emotional beings, you'll gain a better understanding of them as you'll learn more about Pisces zodiac traits.
Positive Pisces Traits
1. They Are Artistic
As the most aesthetic sign of the zodiac, Pisceans constantly display their inventiveness in daily life. This sign is known as the master of creators because it inspires people to use their imagination to produce art and loves to get lost in creative pursuits. It is ruled by the planet Neptune, which is known for inspiring creativity.
2. Their Instincts Are Accurate
Pisceans trust their instincts. They are capable of being visionary and anticipate potential positive and terrible outcomes thanks to this skill of theirs. They are quite perceptive of things that occur below the skin. So, believe a Pisces if they have a gut feeling about anything.
3. They Keep Their Calm
A Pisces' biggest strength is their capability to handle several situations without losing their calm. Whenever they feel threatened, they go into an even stronger mode. They are ready to fight if required, and can also find loopholes to escape. Moreover, they are ambitious and their ambitions often show them the right path.
4. They Do Not Judge
They never pass judgment on others and this is considered one of the Pisces positive traits. They are kind and understanding people who recognize that everyone is on a personal path to enlightenment. They will always empathize with you. No matter what, they will always be there to listen to you endlessly as you laugh and grieve.
Negative Pisces Traits
1. They Lie
Pisces often lie about their lives. It is more of a defensive mechanism for them so that nobody gets to know what they are up to. So, instead of simply hiding the truth, they take to speaking lies. And it is not only about themselves, but others, too, since they may not think there's something wrong in speaking lies.
2. They Are Blind When in Love
Losing themselves when they are in love is their weakness. They often have an idealistic and cheerful outlook on romantic relationships and are readily lured by their partner's feelings and desires. This can lead to Pisces being blinded by their love for someone, and not fully seeing or understanding the realities of the relationship.
3. They Get Jealous
Also, it's hard for them to see others succeeding while they still are struggling to get to a particular stage. They may feel jealous and often try to hinder others' success. Pisces get very agitated when you begin to discuss someone else's accomplishments in front of them since they continually want to be supported, adored, and placed in the spotlight.
4. They Are Moody
Pisces can connect with others well because they are extremely in touch with their feelings, but they can also become way too sensitive and even irritable when their thoughts and feelings get the better of them. Everything annoys them far too much, from tiny things to awkward encounters. They get extremely upset and disappointed over petty issues.
Pisces Characteristics
When it comes to Pisces personality traits, they are highly patient and compassionate. They are particularly sensitive and kind to others. They certainly can find a balance between their personal and professional life. 
Check out how these people act in different areas of life to gain a better understanding of their nature.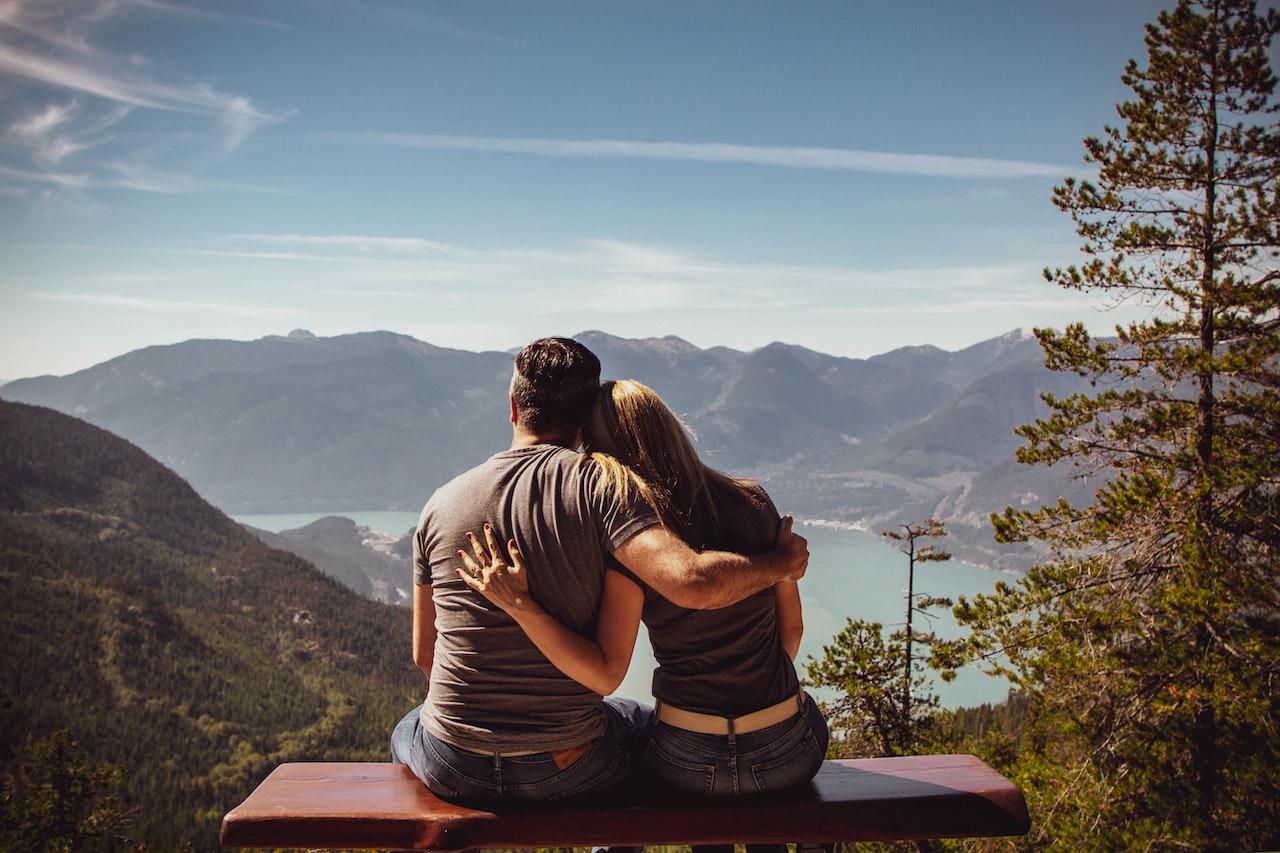 Love And Sex Traits
1. A Pisces gives his or her all in a relationship. They are loyal, trustworthy, emotional, and loving people. While they may not accept how much they love their partner or be shy about it, one thing is for sure that there's no replacement for the one they love. Once you are with them, you are hooked for life.
2. You can expect a lot of pampering, an abundance of love and care, surprises, and romance. They are good in bed. They are not possessive. This doesn't mean they love their partner any less. It's just a reflection of their trust and proves that they are not at all insecure about you.
3. This sign enjoys passionate, romantic relationships. They could go over and beyond to support the person they are with because they enjoy feeling valuable. They have a strong desire and are excited to meet their perfect life partner, so they are less inclined towards casual relationships.
Friendship And Family Traits
1. New friendships are exciting for Pisces. They are easy-going, sympathetic, and constantly ready to lend a shoulder to their friends and family. They will constantly prioritize their loved ones because they are exceptionally empathetic individuals. They are trustworthy companions who prioritize others' needs at all times.
2. The fact that they never criticize friends behind their backs is another one of their positive Pisces traits. They are trustworthy individuals who will keep your secrets to themselves. They put others' needs, feelings, and sentiments before their own.
3. Family is highly important to Pisces, and they will put their loved ones first no matter what. They adore having large family get-togethers where everyone can mingle and socialize. They are also very connected with their siblings and try to help them in any way possible.
Career And Business Traits
1. A Pisces, often, prefers a government job or a business over a private one. They want the freedom in their career to take risks and want to be in a happy place professionally. They can easily crack business deals with their sweet talks and their ability to sell everything.
2. Professionally, they want to be strong and financially independent. They may not be good at keeping money but are strong at making it. They are likely to earn well throughout their lives, and may even save a handsome amount if encouraged to do so.
3. They may end up spending something they don't need at all, but this doesn't mean they waste money. Their business mind forces them to buy everything they find interesting, since who knows when the need arises. 
1. Take a Break from Your Emotions
Pisces people are extremely sensitive and have advanced levels of emotional awareness. They do get upset over silly issues and become emotionally overburdened. They must halt experiencing so many different emotions and focus on regulation. They must allow themselves some breathing room and acknowledge their feelings.
2. Recognize the Reality
The dreamers of the zodiac, the Pisces, could easily lose hope. They fail to see the realities of a situation, particularly the challenges posed by a goal they are trying to pursue. They require periodic reality checks to help them deal with their setbacks.
3. Don't Sulk into Your Emotions
Because of their prior experiences, Pisces frequently wallow in their emotions when they're feeling down and frequently miss out on the happiness that is there in front of them in the present. They must begin to learn how to let go of their past feelings and pursue joy in the present.
How to Get Along with a Pisces 
If you are the best of your behavior with Pisces, you are likely to win them over. And as and when you have done it, Pisces will be trying their best to impress you. These are some of the things Pisces like, and they can make it easier for you to relate to Pisces traits.
1. A Pisces often likes helping people. Their giving nature and kind attitude with one and all make them special. Their goal is to reach a stage in life where they are able to help people and win them over with their kindness. Try to put others' needs ahead of your own in order to be more selfless and compassionate in front of your Pisces mate.
2. They believe in simplicity and like to keep things low-key. They often have positive vibes, and make others feel comfortable around them, but only if they are comfortable with people. Make sure you are truthful and upfront with them about how you feel.
3. Their coffee dates can be sweet and romantic, and so can be their surprises. They may stand with you through thick and thin, and you may never feel alone or demotivated when with them.
4. Balance their wit with your humor. Their romantic side will be nothing but a sweet surprise for you.
Who's the Best Match for Pisces?
A long-lasting partnership is something Pisces values and works hard to maintain. When looking for a partner and wanting to settle down for something lasting in their lives, the typical Pisces traits count for getting the best companion.
Pisces' compatibility with air and some water signs is considered great. The most compatible signs for Pisces relationships, interactions with co-workers and family, and personal partnerships include earth signs like Virgo, Capricorn, and Taurus because they are calm and balanced, as well as fellow water signs like Cancer and Scorpio because they speak the same water language.
Who Should Pisces Avoid?
A Pisces who seeks harmony and calm in their life has a difficult time relating to fire and air signs. A water sign like Pisces cannot handle the immense energy and aggression that these zodiac signs possess. Due to the absence of compatibility, a Pisces would have a difficult time getting along with Geminis or Libras in particular.
How to Attract Pisces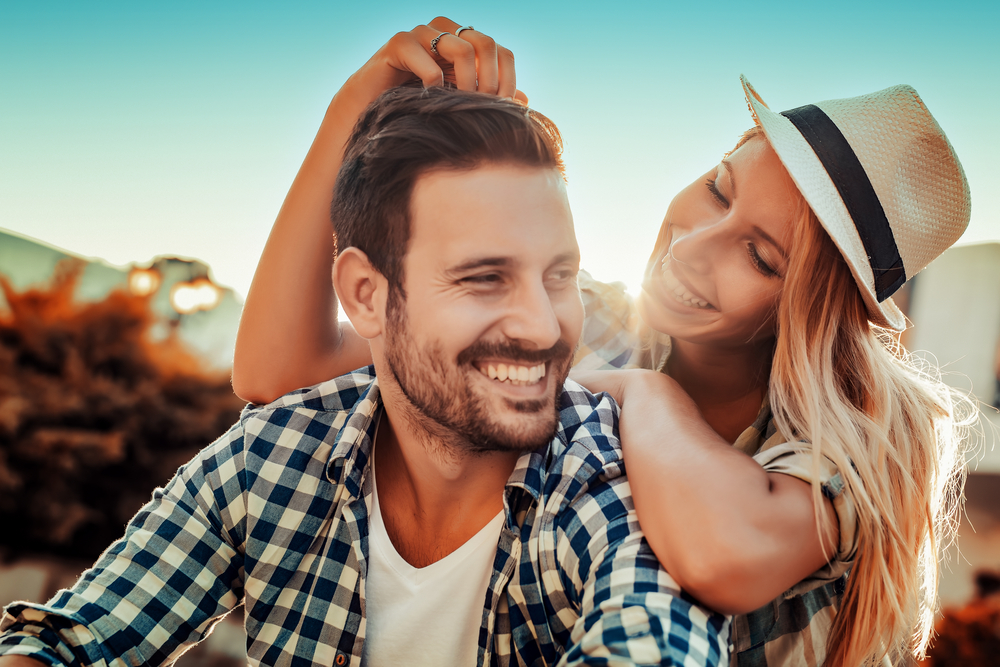 You should be prepared for an emotional roller coaster and a creative appetite if you have a thing for a Pisces. Since Pisces character traits account for such intense emotions, it's important to understand them if you want to attract their attention.
How to Attract the Pisces Man
1. Being yourself—a touch cheeky and secretive, but not overly so—is the greatest and simplest method to win over a Pisces Man. Keep things peaceful, polite, and warm-hearted if you wish to capture his love because he values all of these qualities.
2. A Pisces will come up with pick-up lines that are hard to forget. They will, every once in a while, confess their love to you. They may appear to be as tough from the outside, but their heart is full of love and romance. They would like to learn more about your romantic side and let them know how you truly feel in front of them.
3. Make your partner feel cherished and special all the time because they may feel a bit possessive and insecure. They will make sure to be your magic pill that will kill all your worries and insecurities instantly. They may make you feel special and valued at all times. So, if they are invested in you completely, they would want you to be the same.
How to Attract the Pisces Woman
1. Traits of Pisces women are covered in masks. They may try to distance themselves from you at first to gauge your genuine emotions, but don't fall for it—they're only doing it to test your real feelings for themselves. They'll be more than invested in the relationship if they understand that you're being honest with them.
2. She is an emotional being and requires more privacy than most people. Be compassionate and empathetic while also respecting her personal space so she can express her emotions. Make sure she always knows you are there for her, no matter what.
3. It will be much nicer if you can fantasize and dream with her since she is a water sign, and her ruling planet is a planet of vision. Consider your aims and goals when discussing stuff. It doesn't even need to be realistic; just encourage her goals and objectives and let her fly with those.
Famous Celebrities with Pisces Character Traits
The astrological sign most strongly associated with ability and innovation is Pisces. This innovative and artistic star sign gave rise to many well-known people. Check out these famous star personalities from all over the world with unique Pisces traits and achieved success.
1. Rihanna
Early in the twenty-first century, Rihanna rose to fame all over the world. She is well renowned for both her distinctive and adaptable voice and stylish looks. These clearly reflect the versatile traits of a Pisces woman.
As a talented musician and performer, Justin Bieber uses his creativity to entertain and inspire others. Being a Pisces, he prioritizes being authentic to himself.
3. Amir Khan
One of the smartest actors in Indian cinema is largely considered Aamir Khan. He enjoys portraying a wide variety of roles, often showcasing the distinctive Pisces traits of intuition and open-mindedness.
4. Alia Bhatt
In addition to her exceptional acting talent, Alia Bhatt embodies the Pisces woman traits by being a strong soul, a devoted mother, a loving wife, a caring sister, and a very compassionate person.
So, wherever you are going wrong, a Pisces will never hesitate to stop you from making any mistake in your life. These people are led to be the most sympathetic and helpful people by their innate Pisces traits. They will be your biggest real critics in private and the most real supporters in public. They will guide you best and will make sure to stick to their words if you really mean something to them. Above all, they will never leave your side at any cost. 
About The Author
A voracious reader and animal lover, Aditi is currently exploring the mysterious world of Astro sciences to decode th...e significance of the stars on one's psyche, having studied Awakening Astrology at length to gain expertise in the field. With 9 years of experience as a journalist and an editor, her finance degree initially led her to business journalism, but she found her heart in writing about travel and lifestyle. Getting back to nature gives her solace, as does writing about different cultures.
Read more
Top Comments
There are no comments in this article yet. Be first to post one!