Virgo to Aries: Women of 4 Zodiac Signs Who Are Greatly Empowered by Their Female Friends
Women belonging to some zodiacs understand the value of interpersonal relationships and do their best to form long-lasting female friendships that empower them.
Published on Jun 06, 2023 | 12:00 AM IST | 202.9K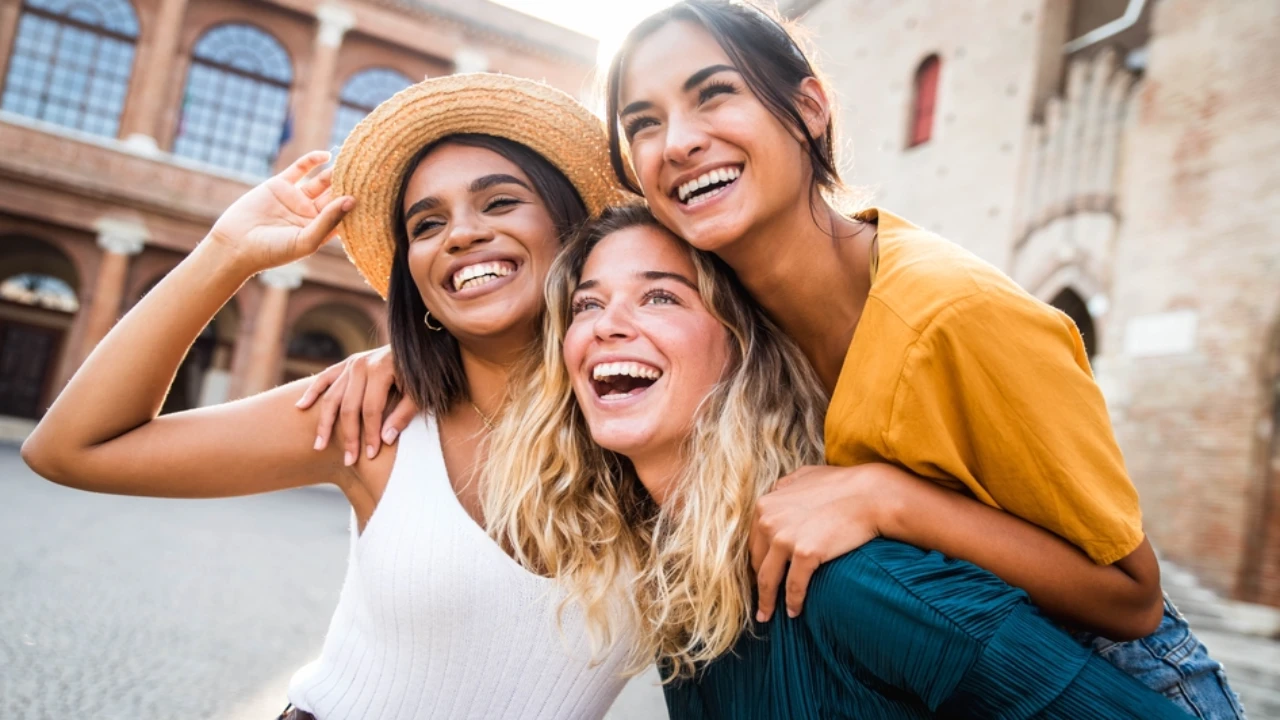 It is widely believed that good companions are beneficial to your emotional health. And women born under specific zodiac signs truly appreciate the importance of their female friendships. The steady support of ladies in their lives boosts their sense of purpose and belonging, along with reducing the extent of their worries. Their besties talk to them nineteen to a dozen while they shop to their heart's content. But they also assist them in enjoying happy occasions and offer sound advice through difficult times. Many of them feel empowered by the staunch affection they receive from their buddies; it positively impacts their self-esteem. Ultimately, these zodiac signs find that their friends alleviate their loneliness and provide them with the opportunity of confiding in like-minded women who have had similar life experiences. Take a look at who they are:
1.       Aries
Aries ladies are excellent friends and roommates. But they may find it challenging to step outside of their comfort zone. They need some assistance from their close buddies. And female friendships have a most beautiful way of supporting each other on their path to excellence. The women in Aries' lives give them a unique and candid viewpoint. A friend's candor can be harsh. However, the Ram needs it because they know that they're getting the whole truth. From an Aries' perspective, friendships provide more than just company or avenues of entertainment. They are essential for empowering them and preserving their peace and sanity. While this fire sign's kids and spouses may not always comprehend the difficulties of aging, the Ram's best buddies will. Whether it's the matter of menopause or deciding whether to pursue a different job or retire, there's always a voice of reason coming from their besties.
2.       Aquarius
Aquarius women are skilled at revealing their emotions and frequently create lasting friendships through activities, such as discussing self-care, business, and hobbies with other girlfriends. These air signs are excellent co-workers as a result of their hard work and analytical skills. They always take the most appropriate action to lend a helping hand to people around them. But they also need a strong sounding board for all their creative ideas in life. This is where the Aquarius woman's female friendships step in. They will open up to their greatest friends and avoid bottling up their emotions, which positively impacts their mental peace and empowers them. Aquarius' friend circle includes ladies of all ages who have rich life experiences that they draw from when advising this air sign. Sometimes, their buddies aim to soothe Aquarius by letting them know they are not the only ones experiencing problems at work or in their personal life.
3.       Capricorn
Capricorns are incredible individuals who are full of vigor and sensitivity. This earth sign aspires to greatness and isn't afraid to put in the time and effort required to improve their skills. Their daily life includes a great deal of inspiration, discipline, and determination. So, they often belong to social clubs where they are offered mentorship by like-minded women who are surging ahead in their home-life or careers. This aids the Sea-goat in doing seemingly impossible tasks when they are gaining emotional support and praise from the girlfriends in their life. Capricorns also know that good female companions can help them feel better about themselves. They will tell this earth sign if their partner happens to exhibit any red flags or even why they deserve that promotion at work. Following a talk with them, Capricorns will feel more secure and empowered.
4.       Virgo
While a tight-knit circle of dependable friends is crucial for everyone's well-being, Virgo women gain in particular from their female friendships. This is because the ladies born under this earth sign rarely discuss their sentiments or personal issues with their work buddies. So, they find that they need a friend circle that empowers them to air their concerns about their health and love life without fear of judgment. Although Virgo women obtain affection and backing from their relationships, they believe that a feminine companion might give a distinct outlook during times of need. When it comes to their love connections, their girlfriends act as outsiders looking in to provide honest counsel that they are unlikely to want to hear. Yet, they know that it is advice that might favorably affect their actions! The belles in their life assist Virgos in coping with traumatic events such as divorce, serious sickness, job loss, or the death of a loved one.
Spending time with their female companions, whether in person or online, is critical to keeping these star signs happy. They often credit their BFFs for empowering them, especially as they age and face increasing stress in their work or home life.
Disclaimer: These attributes are generic and may not necessarily hold true for you.
ALSO READ: Understanding the Compatibility Between a Sagittarius Man and Cancerian Woman
8 Negative Traits of a Scorpio You Should Be Aware of
Here's the Truth About Virgo Man and Pisces Woman Compatibility
About The Author
A voracious reader and animal lover, Aditi is currently exploring the mysterious world of Astro sciences to decode the
...
Read more
Top Comments
There are no comments in this article yet. Be first to post one!