Virgo to Leo: 4 Zodiac Signs Who Refuse to Ask for Help When Their Marriage Is in Trouble
When it comes to marital problems, couples need to talk to each other or seek assistance from a wise third party. However, some zodiac signs refuse to do that.
Published on Mar 23, 2023 | 04:09 PM IST | 189.6K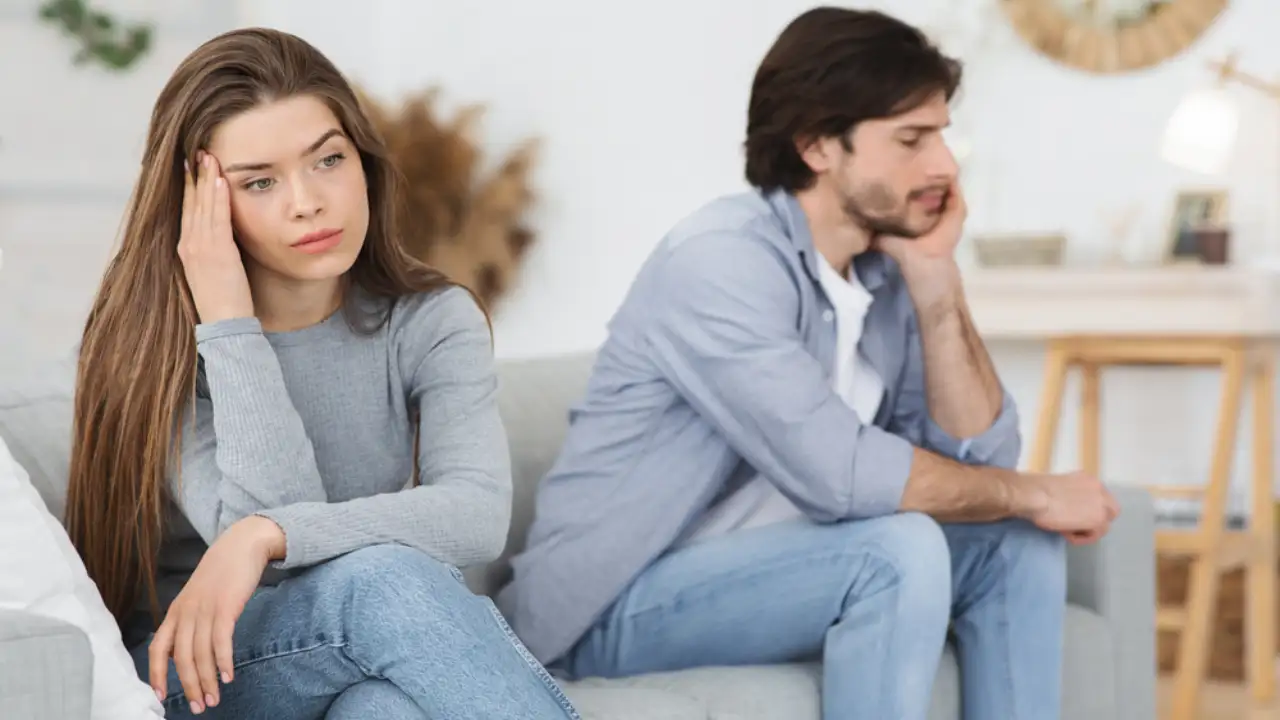 Many marriages break apart due to the absence of an emotional connection of a person with their spouse. Be it the lack of physical love or the absence of emotional intimacy, most couples come to notice glaring issues in their union. In fact, some realize that their relationship is in serious trouble when they don't respect their spouse or consider escape routes to leave the marriage. Yet, there are some zodiac signs who refuse to ask for help from elders in the family, friends, or even professional therapists when they know that their marriage is in trouble.
1.       Leo
When it comes to this fire sign, persistent dreams of escaping from marriage may be an indicator that things aren't going well. Yet, the strength of Leo's commitment to their mate is such that the plans may never come to fruition, even if it is an increasingly miserable marriage. They do not admit that the marriage is over, nor do they ask their spouse to seek couples therapy or work on improving things.
2.       Scorpio
Fiercely independent Scorpios have little patience with a partner who often gets on their nerves. So, whenever Scorpio argues with their mate, they secretly consider what life would be like outside of the marriage. These fleeting ideas scare them, as the notion of moving away from their life partner makes them anxious about looking for a new home. So, it is often the convenience of staying married that appeals to them, and they avoid seeking help to improve their bond with their partner.
3.       Virgo
When a Virgo's relationship with their spouses sees many disputes, they are keen on investigating the emotions that go along with it and cause the spats. However, no matter how dire the situation is, they remain in denial about the situation even after discerning the truth of their own feelings. This is because they do not want to admit that there is cause for an immediate split or that their marriage is in trouble.
4.       Cancer
Cancer is a keen observer who often realizes that if there is a lot of sarcasm and disdain displayed whenever there is a dispute with their partner, the marriage may be in trouble. A little bit of mockery or jesting is acceptable in most relationships. But continued disdain demonstrates a lack of respect and may signal the relationship's slow demise. In such cases, sensitive Cancer may feel hurt, but they usually aren't proactive in working to save the marriage.
Those who discover they are in a bad marriage often tend to emotionally shut down and get in denial. Unless they actively work to save their bond, they may decide to stop effectively speaking to one another at all.
ALSO READ: Understanding the compatibility between a Libra Man and a Virgo Woman
Here's the Truth About Aries Man and Scorpio Woman Compatibility
Understanding the compatibility between a Libra Man and a Virgo Woman
About The Author
A voracious reader and animal lover, Aditi is currently exploring the mysterious world of Astro sciences to decode th...e significance of the stars on one's psyche, having studied Awakening Astrology at length to gain expertise in the field. With 9 years of experience as a journalist and an editor, her finance degree initially led her to business journalism, but she found her heart in writing about travel and lifestyle. Getting back to nature gives her solace, as does writing about different cultures.
Read more
Top Comments
There are no comments in this article yet. Be first to post one!