Virgo to Taurus: 4 Zodiac Signs Who Dream of Treating Their Wives as Queens
Some zodiac signs tend to treat their wives like queens. They put their best foot forward with small gestures that go a long way in pleasing their lady love.
Published on Sep 16, 2023 | 05:24 PM IST | 193.4K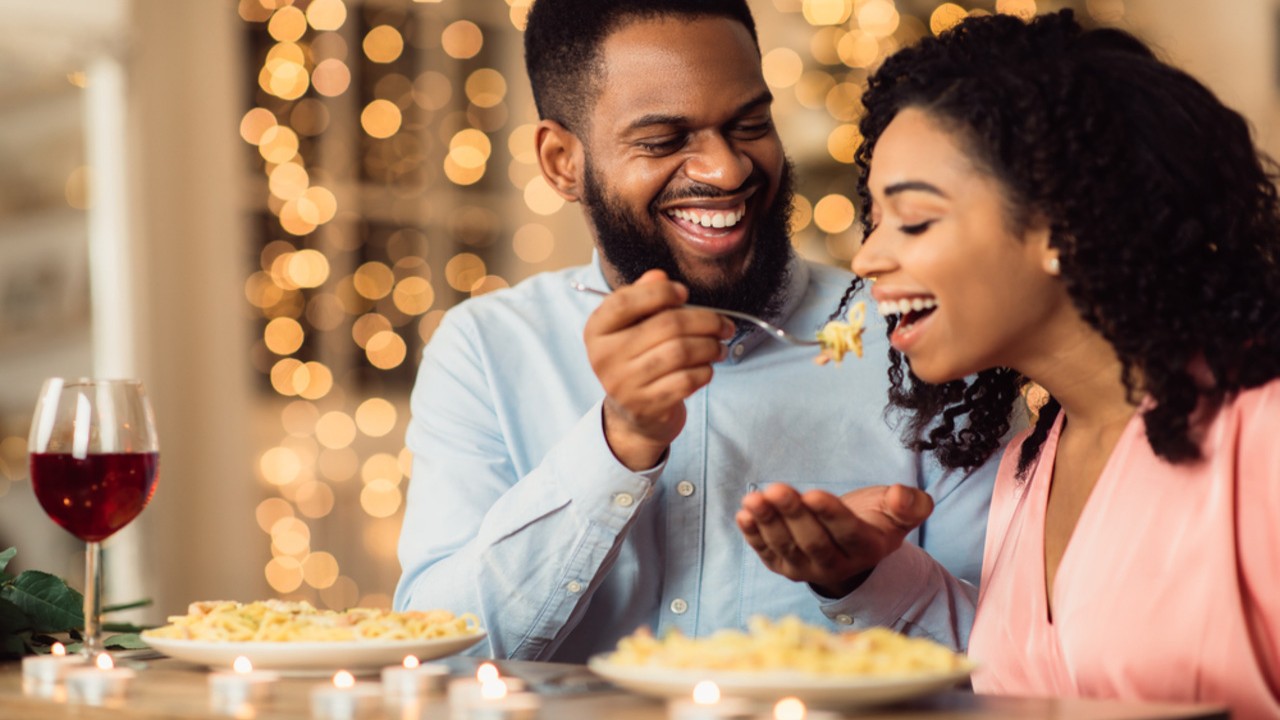 A few star signs in the zodiac wheel are known for their nurturing and protective nature. They spend years honing their skills of treating the women in their lives like royalty. Eventually, they consider going to great lengths to create an atmosphere of love as their privilege. These individuals like to build and maintain trust by being honest, reliable, and keeping their promises to their lady love. In fact, their wives would attest that they are exceptional at planning surprise dates or outings to keep the spark alive in their relationship. Right from a romantic dinner for two under the stars to an adventurous weekend escape, they go the extra mile for their boo. Additionally, whether big or small, they always celebrate their spouse's accomplishments. Take a look at who they are:
Pisces individuals are known for their romantic and compassionate nature. Right from the time they reach adulthood, they dream of finding their soulmate and prioritizing them in their life. Hence, they often put their partner's happiness and well-being above all else, which can result in them treating their wives with utmost care and devotion. Pisceans hope that they can make their mate feel special. In fact, they excel at choosing thoughtful gifts for their boo, even if they are simple. These water signs consider her interests and preferences when selecting presents. For a Pisces, it's not about the price but the thought behind the gift! They treasure their soulmate above all else in life. Even in times of strife, when this water sign makes a mistake, they're willing to apologize and make amends. Similarly, they're also forgiving when their boo makes mistakes.
Taurus individuals, renowned for their unwavering loyalty and deep commitment, stand as steadfast pillars of devotion. They are often willing to put in the effort to create a stable and comfortable environment for their spouse, making them great at treating their wives like royalty. They'll plan date nights, go for walks, watch her favorite movies, or simply cuddle and talk. Taurus believes that giving her their undivided attention shows that they value her company. They know that it's essential to communicate openly with their partner and learn what specific actions and gestures make her feel loved and cherished. So, these Bulls tailor their efforts to her preferences. These earth signs deem it their privilege to offer their queen unswerving dedication with consistency in expressing affection and appreciation.
Leo individuals are natural leaders and often like to be in the spotlight. They can channel this energy into making their wives feel special and appreciated, often going above and beyond to pamper them. Not a single significant date is left unmarked on their calendar. A Leo would also surprise their wife occasionally with something unexpected, whether it's a date or a small gift, just because they felt like it. In the realm of physicality, Leos thrive, generously showering their affection through warm hugs, tender kisses, and comforting cuddles. After all, physical touch can communicate love and intimacy beautifully. But it doesn't end there; their love cascades into heartfelt words and messages, a constant stream of affectionate expressions. Their wife could look forward to sweet notes left around the room when Leo is away!
Virgos are detail-oriented and attentive to their partner's needs. Making a woman feel special, they believe, entails intentional acts, gestures, and words that reflect their love, gratitude, and respect for her as an individual. As a result, when Virgos eventually marry, they never fail to pay attention to what their partner says. They show genuine interest in their wife's thoughts, feelings, and day-to-day experiences. It's as if they have a special radar for picking up on what their wives want and need, creating a warm atmosphere filled with respect and genuine love. Virgos are likely to focus on the minor details that make their women happy and comfortable, expressing their affection through acts of service and care. 
On any occasion, they'd be happy to surprise her with breakfast in bed, help with chores, or bring her a cup of tea when she's had a long day.
These star signs are typically considerate and value harmony in their relationships. Their attentive side shines when it comes to their partner's needs and desires. However, they don't just say they care; they show it through their actions. They genuinely admire their wives' opinions, honor their life choices, and protect the boundaries that make their partners feel safe and valued. They're always supportive of her goals and dreams, and encourage their mates to pursue them!
Disclaimer: These attributes are generic and may not necessarily hold true for you.
ALSO READ: Virgo to Libra: 4 Zodiac Signs Who Give Their Parents the Best Presents When They Grow Up
Taurus to Cancer: 4 Zodiac Signs Who Go out of Their Way to Welcome Their Future Son or Daughter-in-law
Virgo to Aries: 4 Zodiac Signs Who Take Their Kids Camping to Teach Them Survival Skills
About The Author
A voracious reader and animal lover, Aditi is currently exploring the mysterious world of Astro sciences to decode the
...
Read more
Top Comments
There are no comments in this article yet. Be first to post one!