30 Hand-picked Happy Birthday Poems for Friends to Make Them Feel Special
Heartfelt happy birthday poems for friends help you celebrate their birthdays exuberantly. So, take your pick from funny to sentimental, and wish them in style!
Updated on Feb 16, 2023 | 12:52 PM IST | 230K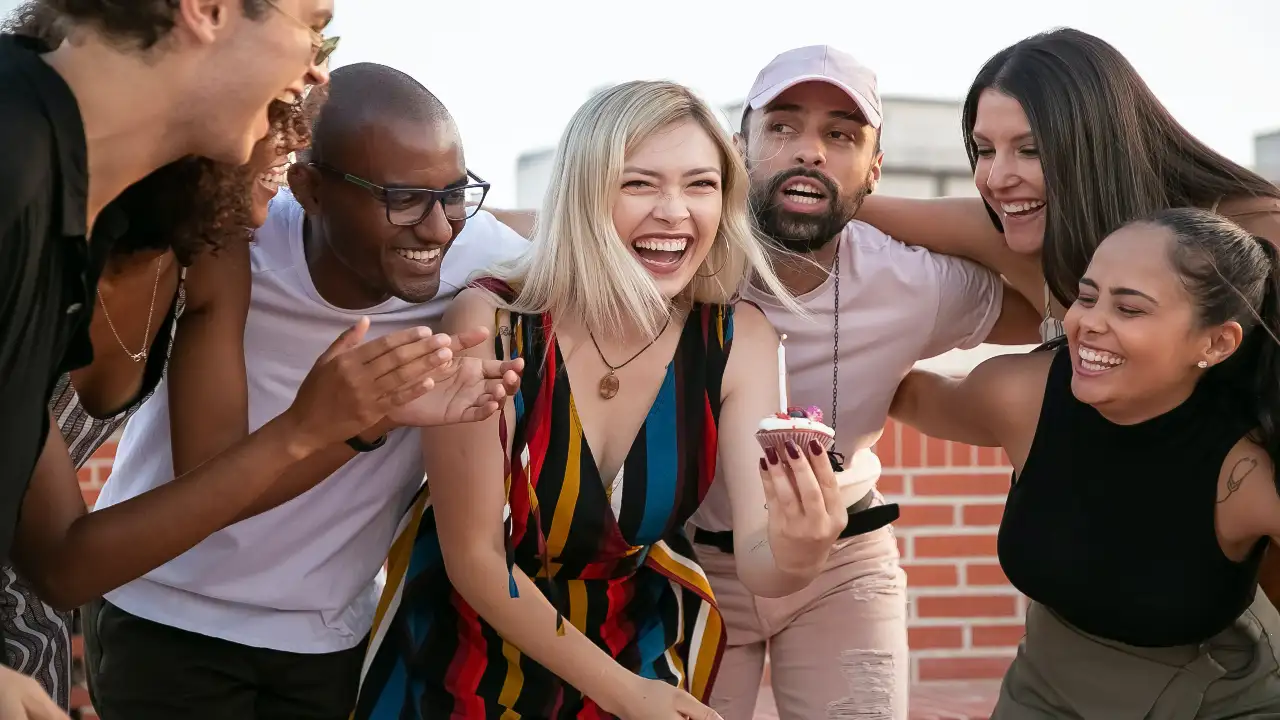 Birthdays are special occasions that bring joy and happiness, especially when sweet friends gather to celebrate the life of a person they care about. Why not write or share a beautiful poem for friends to make their day even more memorable? Expressing your thoughts and wishes in a birthday verse for your true friend is a great way to show them how much you care and appreciate them. It is also an incredible way to express your feelings and emotions towards them in words while intensifying the birthday cheer. Through these heartfelt poems, you can share your genuine blessings and wishes that will surely bring a smile to their face.
Whether it is a funny poem or a sentimental verse, take inspiration from 30 birthday poems that will surely make your dearest friend feel loved and appreciated. Do not forget to add your personal touch. Read on!
30 Best Birthday Poems for Friends to Make Their Day Unforgettable
Sweet Birthday Poems for Friends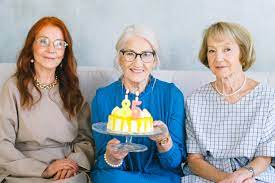 1. Birthday Celebrations — Unknown
It is selfie time
Let us look into the camera and say cheese
It is party time
Let us make some awesome memories
It is celebration time
Let us spend the night away
It is that amazing time
When we celebrate your birthday!
2. I Wish You Love — Kevin Nishmas
It is your birthday again,
Time to wish you good things,
May you see the wonder,
And the joy a birthday brings. 
To you, I wish you the best of health,
And the best of luck in all you do,
Mostly I wish you love,
For a life that is pure and true.
3. A Special Birthday Blessing for You, My Friend — Catherine Pulsifer
May the memories of birthdays past
be with you on this day.
May the celebrations of today
be a memory that lasts.
Because friends like you are
dear and we celebrate you
We pray for God's blessing
on all you do.
May the coming year be a blessed one
filled with happiness
May all your dreams come true and
may you achieve life success.
4. You Are Great — Unknown
May love be with you each day you live,
And the truest happiness gives:
With happy smiles each face adorns.
On this happy birthday morn
You, our friend, celebrate today
Do not look at birthdays with dismay
Take a deep breath and look around
At all your blessings that surround.
You are a friend whom we love
We thank the dear Lord above
For giving us this day to celebrate
Because we think you are great!!
5. One Gift You Canot Buy — Kevin Nishmas
There is one gift you cannot buy,
A buried treasure precious and true,
It is the gift of a close, kind friend,
Exactly what I have in you.
We have shared each other's joys,
And cried on each other's shoulders,
These are our precious moments,
That makes us stronger, even bolder.
So I wish you "Happiest Birthday,"
With all my heart and soul,
We will be the greatest friends forever,
Two halves of one fabulous whole!
Cute Birthday Poems for Friends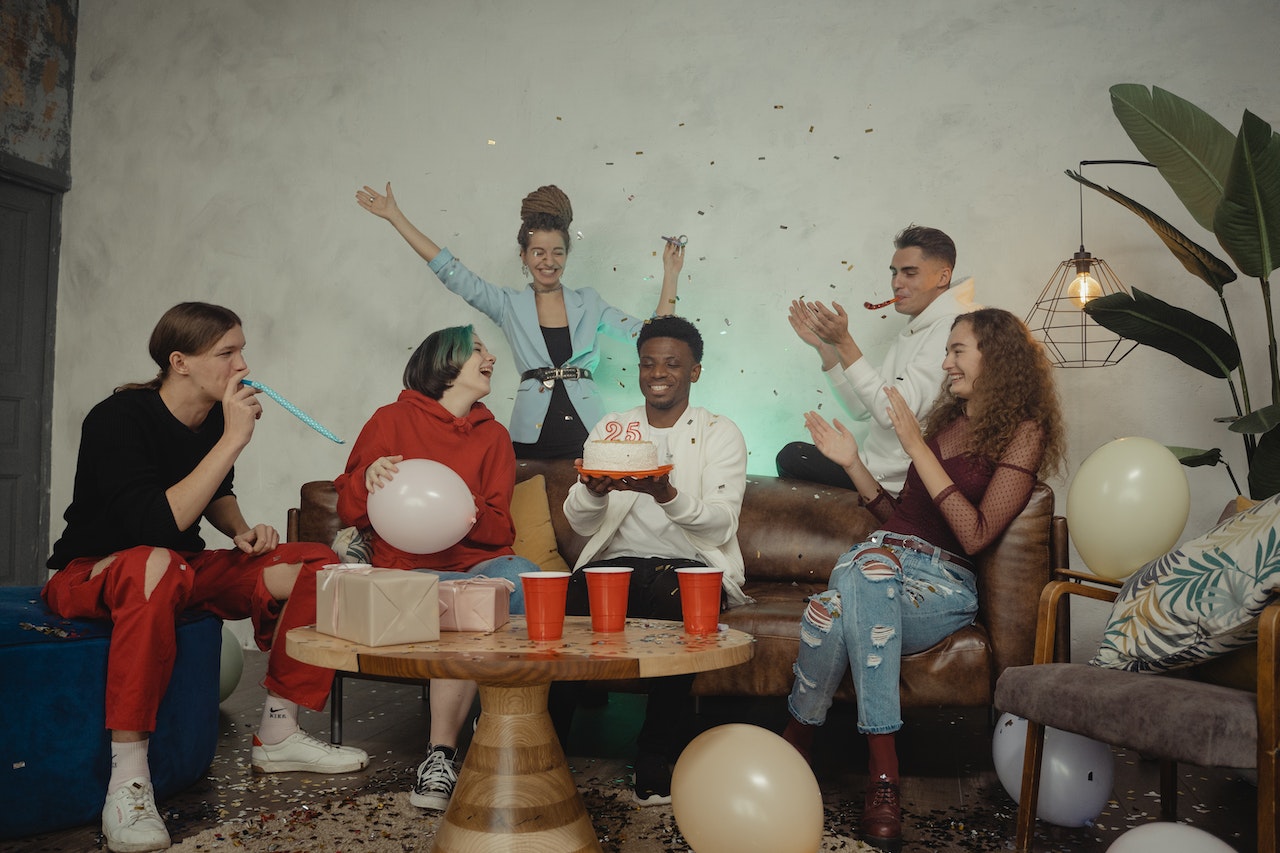 6. Reason — Anonymous
One more birthday
One more reason
Yet another motive
One more occasion
One more sweet cause
Another special event
One more instance
Yet another special moment
To celebrate our friendship
And our togetherness
May the coming year
Bring you lots of happiness
Happiest Birthday!
7. What a Day — Kevin Nishmas
Happy Birthday!
What a day to be happy,
And smile the whole way through,
Today is your big birthday,
A special one just for you.
Blow out all your candles,
Make your wishes come true,
Eat slice after slice of cake,
Nothing is too good for you.
8. Friendship — Anonymous
Our friendship has no shape
It can not be measured with a tape
Our friendship flows like water
It adapts according to, the situation and matter
Our friendship tastes like cake
It is sweet, cute, and never fake
Our friendship feels genuine and true
Here is me wishing, a Happy Birthday to you!
9. To You My Friend — An Irish Blessing
I wish you health, I wish you well,
and happiness galore.
I wish you luck for you and your friends;
what could I wish you more?
May your joys be as deep as the oceans,
your troubles as light as its foam.
And may you find, sweet peace of mind,
where ever you may roam.
10. Age Is Just a Number — Kevin Nishmas
Your age is just a number,
It is really not all that big,
You have seen a few decades,
Since you were just a kid.
But you do not look your age,
You beat the middle-age spread,
Your face glows like 1,000 stars,
And you can still turn heads.
Best wishes and Happy Birthday!
Funny Birthday Poems for Friends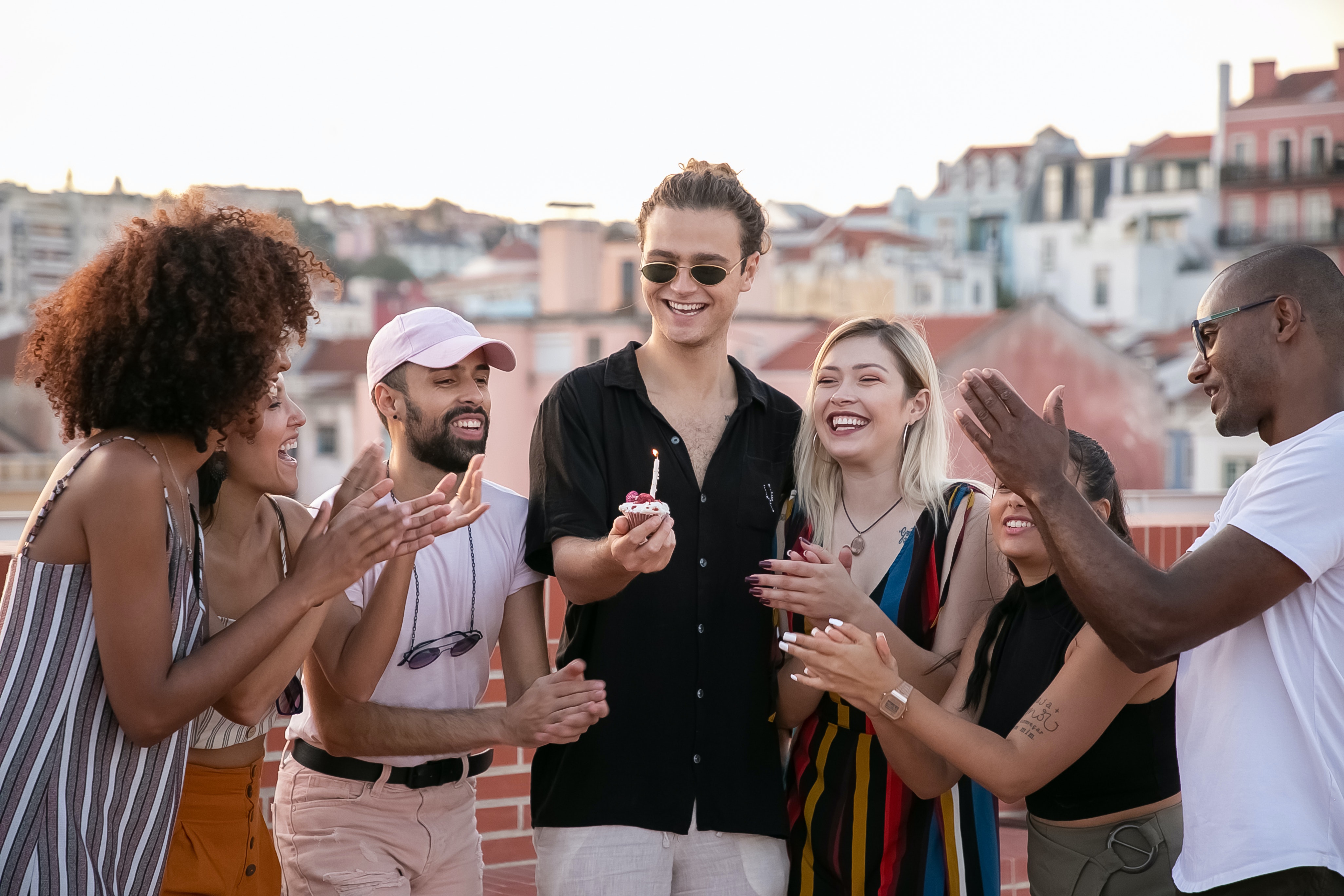 11. Untitled — Joanna Fuchs
On your birthday, it is time to reflect,
For the passing of time leads to change. 
What once was important we leave; our priorities and goals rearrange. 
It is official; you have lived one more year.
You are birthday gifted and caked, 
But do not think you are fully mature, 'cause you are really only half-baked!
12. Midnight Pizza — Kevin Nishmas
You are still a teenager at heart,
Eating in your bed is routine,
Early-bird dinners are not your style,
Midnight pizza is more your scene.
No one has a right to call you old,
You can still pass for middle-aged,
All your parts hurt but still work,
With the right nip, tuck, and dosage.
You have never looked so young,
Your head's still hairier than your ears,
Your arms do not jiggle like Jello,
And zits still reduce you to tears.
Happy birthday!
13. Long in the Tooth — Kevin Nishmas
You might say we are long in the tooth,
Eating chewy food is a nightmare,
We can not sink our teeth into a steak,
Because they will just stay there.  
Our aches and pains are worse,
We feel and look like hell,
BENGAY is now our BFF,
And the best cure for old man smell.
Sleeping through the night is tricky,
It is now our Achilles' heel,
Taking a nap anywhere helps,
Except when we are behind the wheel. 
We tend to forget names and faces,
Senior moments are now our friends,
We wish people wore name tags,
But we always forget to ask them.
14. My Scooby Snack — Deandré Haughton
You are like a Scooby snack,
And I am your Scooby-Doo,
You are trapped in a haunted house,
And I want to save you,
I know I can find you fast,
I just have to follow the clues,
Because you are my Scooby snack,
And I am your Scooby-Doo. 
Happy Birthday to Rooooo!
15. There Are Worse Things —  Kevin Nishmas
So what if you are getting older,
There are worse things to be,
Like a goofy, pimply teenager,
With zero self-esteem.
So what if you got a few wrinkles,
There are worse things to have,
Like the case of the twentysomethings,
And a room at Mom and Dad's.
To me, you are simply wonderful.
Everything about you is just right,
So have a happy birthday,
And let us party all night.
Inspirational Birthday Poems for Friends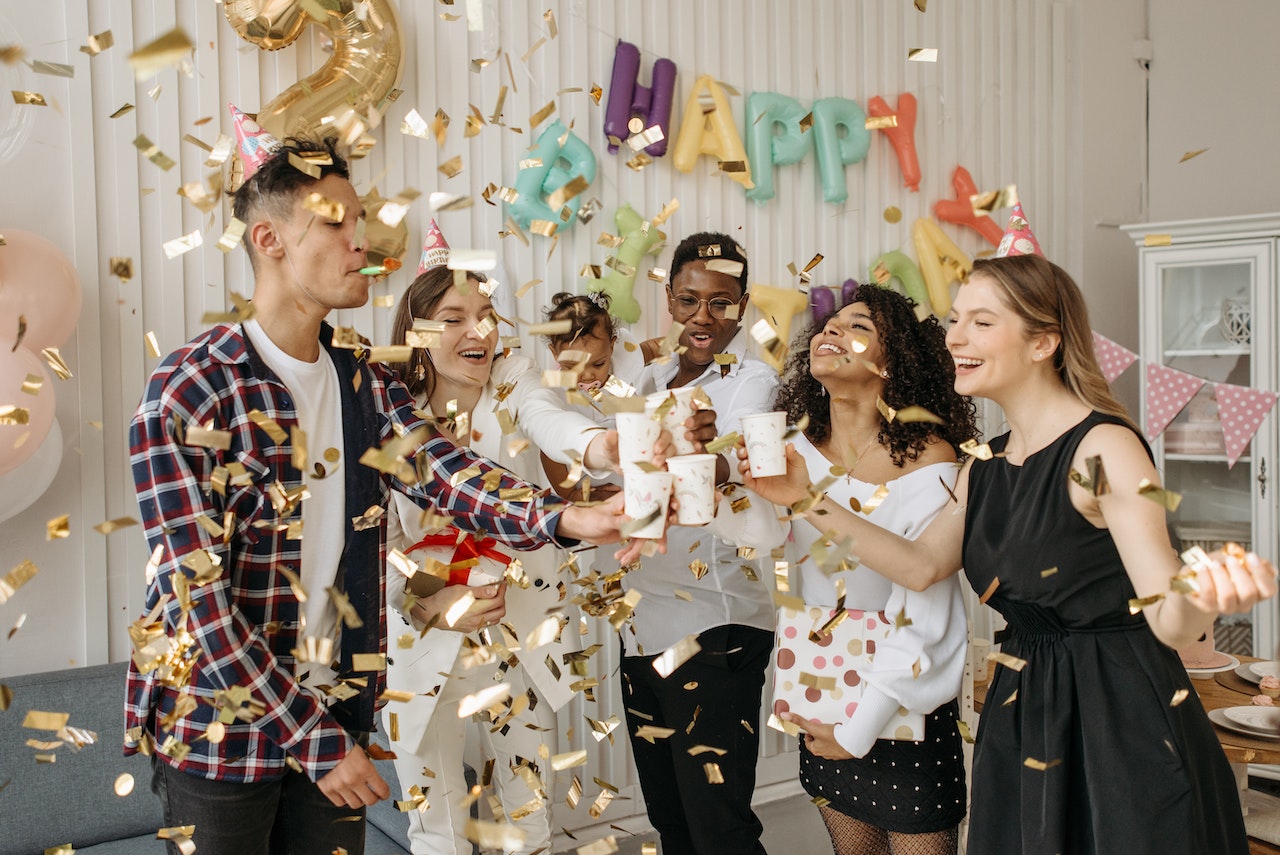 16. What I Can See — Kevin Nishmas
I wish you saw what I can see,
I see a heart so full of love,
I see eyes so hopeful and wise,
And I know what you are made of.
I wish you saw what I can see,
I see promise a mile long,
I see unvisited, distant strength,
And I know in you travels a song.
I wish you saw what I can see,
I see it is not yet real for you,
But I see what I see as your fate,
And I know one day you will see it too.
Happy Birthday!
17. Birthday Wishes — Unknown
Wishes made on birthdays
Always come true
That is why I wish
The very best for you
I hope that you achieve
Everything you seek
There should never be a moment
In your life, sad or bleak
I wish that you soar to new heights
And wade into uncharted territory
For you know well, that you can
Always fall back on me
Happy Birthday!
18. Now's a Great Age — Kevin Nishmas
Now is a great age to take chances,
And do all you want to do,
Your creativity knows no bounds,
What you need is right in you. 
Your wisdom is wiser than ever,
Your spirit is bolder than bold,
Your humor is more humorous,
There is just no time to be old.
Happy Birthday, lovely friend!
19. XOXO — Anonymous
On your birthday, I want to make a promise
Any celebration of your life, I will never miss
I also want to let you know
During tough times, I will never ever let go
I also want to express
That I wish you nothing but success
And no matter where I am, come what may
I will always drop by, to say Happy Birthday
20. You Can Do It — Kevin Nishmas
I know you can do it,
If you would only try,
It is mind over matter,
There is no better high.
You must forget yourself,
And let go of what is dear,
You will see beyond the noise,
You will conquer your fear.
If you are afraid to fail,
Know you are not alone,
Even the brave fight fear,
We all dread the unknown.
But you truly stand out,
The world needs what you bring,
When it is your turn to shine,
Reach out for the brass ring.
Climb the wall before you,
Build a bridge to cloud nine,
Unsteady ground you will tread,
It will be worth your time.
Happiest Birthday!
Short Birthday Poems for Friends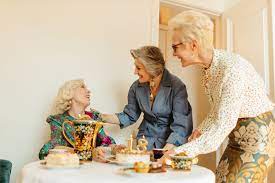 21. Untitled — Anonymous
Happy Birthday!
Hope you get what you wish for,
And all your dreams come true,
You deserve a truly magical day,
When magic happens just for you.
22. Untitled — Anonymous
Happy Birthday to you
Dearest friend of mine.
I hope you have a day
That is simply divine!
23. Untitled — Anonymous
It was always in my destiny
To be your friend, not your enemy
Fate had already decided for us both
To like each other, never loathe
Best friends, we were meant to be
You are my life, can you not see?
Happy Birthday!
24. Untitled — Anonymous
Maybe life is hard on this crazy Earth,
But it is your day of birth.
For all it is worth,
Put all of your stress at bay and stick a few candles in a cake,
Today is your special day!
Happy Birthday, friend!
25. Untitled — Anonymous
May your birthday be special,
May everything go your way,
May you only receive warm wishes,
May you have the perfect day.
Cool Happy Birthday Poems for Best Friend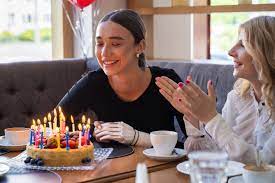 26. Have a Happy Birthday — Catherine Pulsifer
Friends come and go
But you my friend
Have stuck with me
But we are not to the end.
You may be getting older
And a bit wiser too
But I know your age,
But do not let that get you blue.
You may be a bit slower,
You may see wrinkles too
But my friend that will
Never stop you.
Your hair is turning colors,
Is it silver or gray?
Who cares,
Just have a Happy Birthday!
27. B-I-R-T-H-D-A-Y — Kevin Nishmas
Be the best you can be,
Imagine what you can do,
Remember who you are,
There is nobody like you,
Honor your past,
Dwell on your heart,
All you need is love,
Your birthday is a start.
28. In a Blink — Catherine Pulsifer
My friend just think
The last year went by in a blink
Today marks another birthday
Feels like a year passed in a day!
We celebrate you today
We wish you happiness every day
Friends like you deserve applause
Sometimes we wish the years to pause.
The years may pass,
But our friendship will last
Age really does not matter
We always will laugh and chatter.
Happy Birthday, my friend, you are a dear
We will sing for all to hear
Wishing you all the best
As a friend, you are the greatest!
29. Be Epic — Kevin Nishmas
May your birthday be epic,
May you never settle for less,
May your special day be special,
May you be blessed with the best.
May your dreams never die,
May your wishes come true,
May your birthday be ageless,
May you be born anew.
30. Dearest Friend — Unknown
What I am today is not
My doing alone
There is another reason
For the way in which I have grown
How my life has shaped up
Owes itself to many things
One of them being you
A best friend, who has given me wings
My life is incomplete
Without your contribution
That is my toast to you
On your birthday celebration
Happy Birthday!
Conclusion
Sharing eloquent birthday poems for friends can be a great way to show gratitude and fondness for them on their joyous occasions. It is a creative way to express your feelings, especially if you are not very good at expressing yourself verbally. Choosing apt birthday poems for your wonderful friends can be slightly confusing, but it is also highly pleasing when you see them smiling, teary-eyed, and in awe. However, with this inspiring selection of 30 happy birthday poems, you can easily and quickly pick any compelling, sincere, unique, and meaningful birthday poem for your special friends that will make them feel treasured on their special day.
Bring in a delicious cake, a perfect gift, and have lots of birthday fun while singing Happy Birthday for your lovely friend! Do not forget the birthday bash later on!
How do you celebrate or surprise your favorite friends on their birthdays? Let us know in the comments section below!
ALSO READ: Best birthday wishes you can use to make your Scorpion friend feel special
About The Author
Aastha is a certified Relationship coach and she strives to help those who seek expert advice on relationships. As a ...professional writer, Aastha believes that her content will create a positive change in the lives of people who search solutions for to their everyday problems on the internet. Leaning towards a positive and joyful approach is what makes her content more relatable to her readers.
Read more
Top Comments
There are no comments in this article yet. Be first to post one!