30 Unique Micro Wedding Ceremony Ideas to Make It Extra Special
Discover the magic of intimate celebrations with Micro-Weddings. Learn more about the meaning, ideas, and benefits of this unique yet special type of event.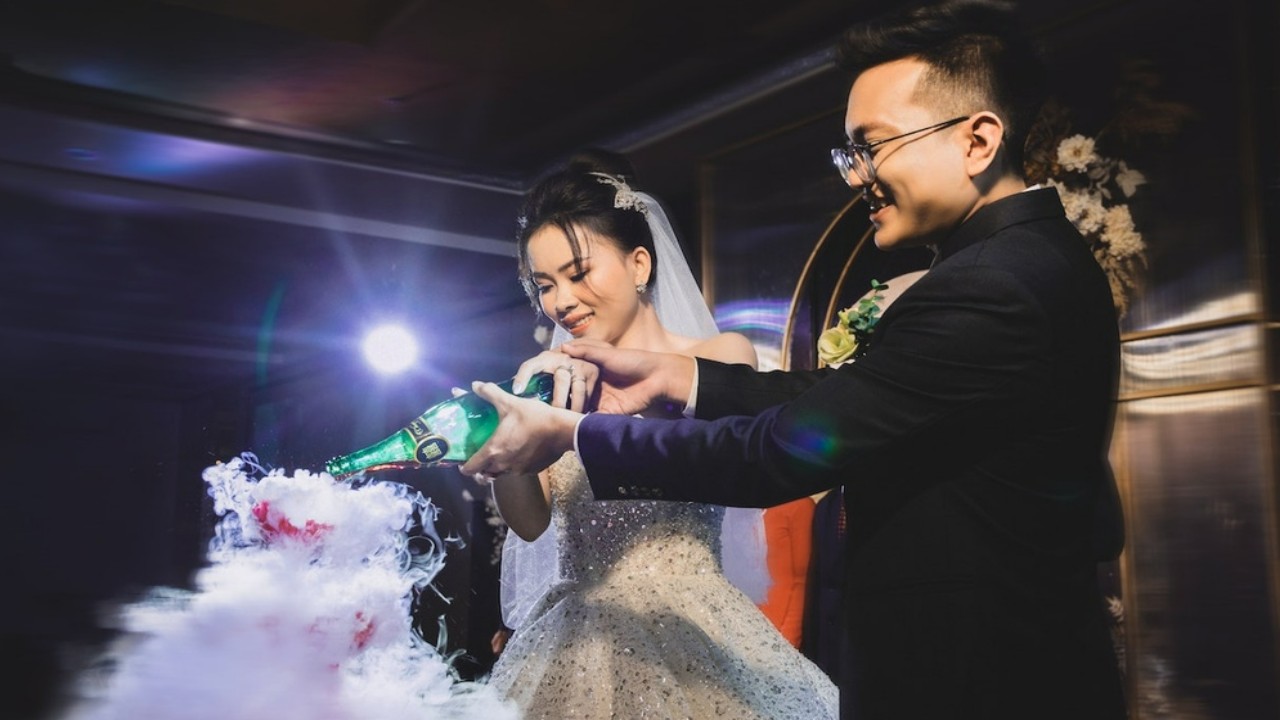 In a world where intimate moments carry the most profound significance, the enchanting concept of a "Micro Wedding" has gracefully emerged, igniting a spark of hope and love in couples worldwide. These celebrations focus on the simplicity of every detail, focusing on cherished connections and weaving the essence of a love story into an intimate tapestry of emotions. The elegance of restraint and intimacy of a select few are embraced in small Weddings, where attendees are not just spectators but integral parts of the journey. The intimate affair allows for the infusion of every element with a personal touch, from the meticulously chosen floral arrangements to the delectable culinary delights. The power of profound connections takes center stage in creating a magical ceremony, a significant experience that embraces the micro-wedding idea that less indeed can be more. Join us on an emotional, encouraging, and engaging exploration of small wedding captivating trends.
What is Micro Wedding: A Trend Worth Embracing
A micro-wedding is an intimate and personalized wedding celebration that focuses on quality over quantity. It involves a smaller guest list size, typically 20 to 50, allowing the couple to prioritize meaningful connections and create a more intimate atmosphere. 
In such weddings, every detail is thoughtfully curated, from the venue to the décor, and even the menu, ensuring that each element reflects the couple's unique love story. This trend has led to specialized micro-wedding packages tailored to the couple's desires and encompassing all essential aspects for a perfect day.
Small weddings are often hosted in various venues, ranging from rustic outdoor settings to elegant ballrooms. For those seeking an industrial-chic ambiance, an industrial wedding venue provides a perfect backdrop, adding a unique and trendy touch to the celebration.
In essence, a small-scale ceremony is an exquisite fusion of intimacy and personalization, where the emphasis is on creating cherished moments with your closest loved ones and where the celebration radiates authenticity and emotional connection.
30 Captivating Micro Weddings Ideas for a Small But Spectacular Wedding
1. Intimate Guest List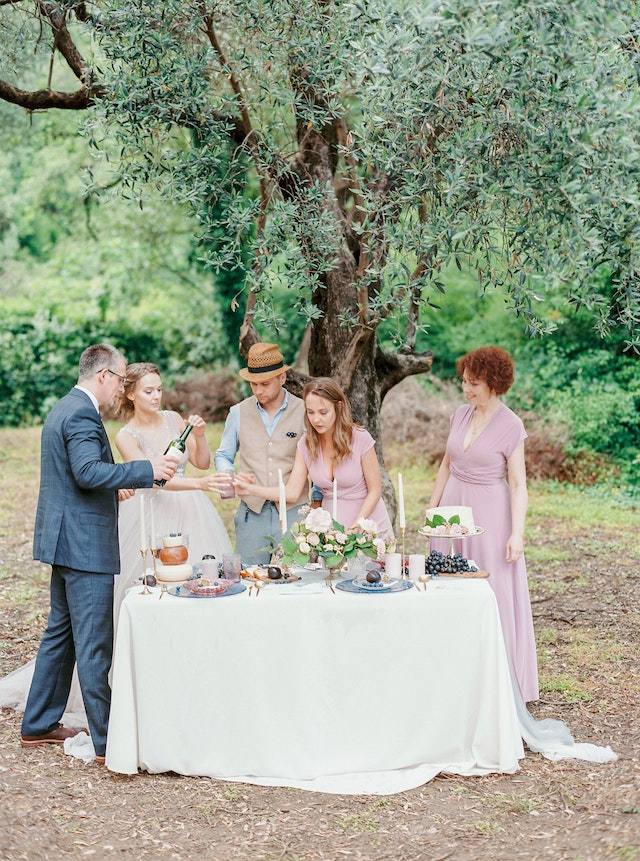 In the enchanting realm of micro weddings, the spotlight gracefully shifts to the heart of your connections. By embracing a small wedding, you invite only your closest family and friends, curating an experience steeped in authenticity and deep emotion. This intentional approach ensures that every cherished guest becomes an integral part of your joyous journey, creating a tapestry of memories that are as personal as they are profound.
2. Small Church Elegance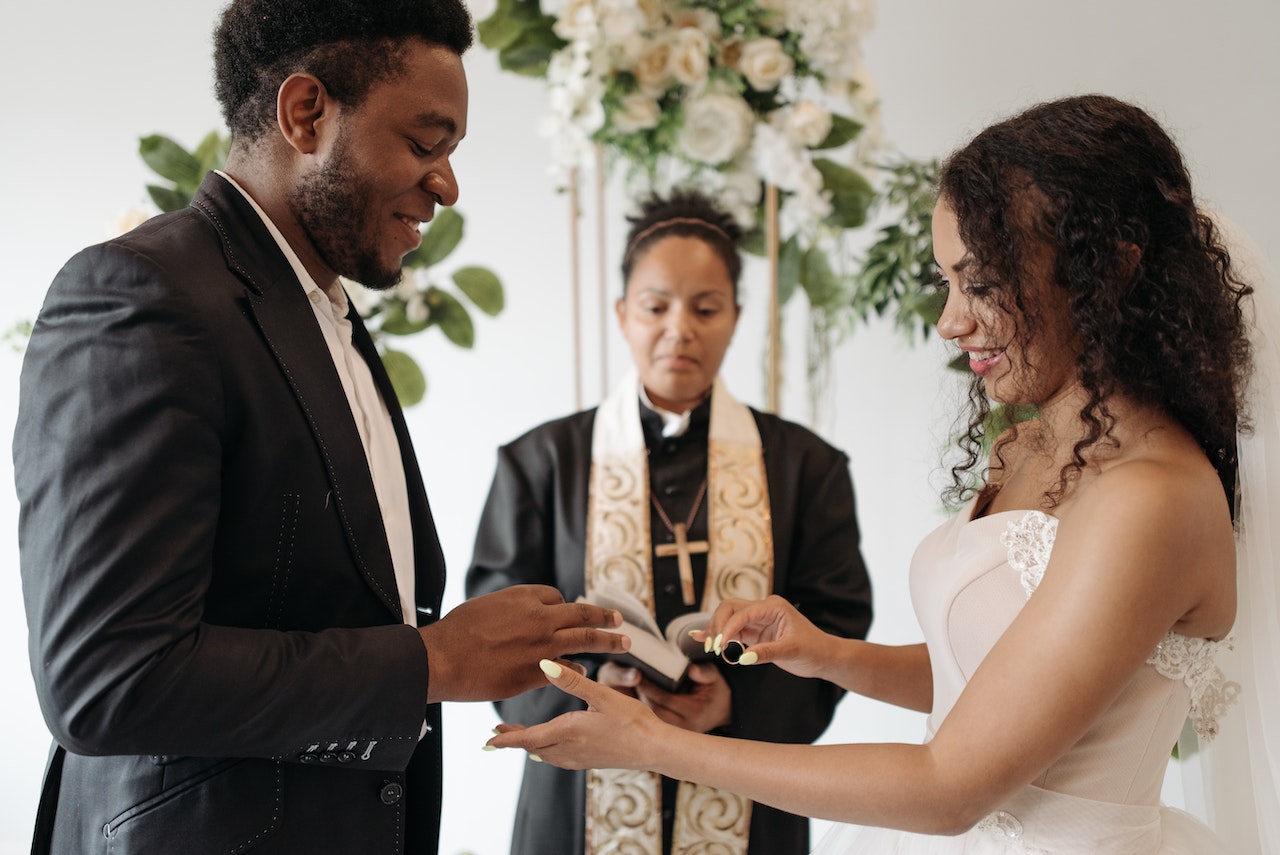 Imagine stepping into the cozy embrace of a small church wedding, where every pew holds the warmth of your inner circle. In the midst of divinity, surrounded by your loved ones, you share vows that resonate both audibly and emotionally. This intimate setting amplifies the significance of your commitment, transforming your ceremony into an exquisite moment of shared love and sacred connection.
3. Outdoor Oasis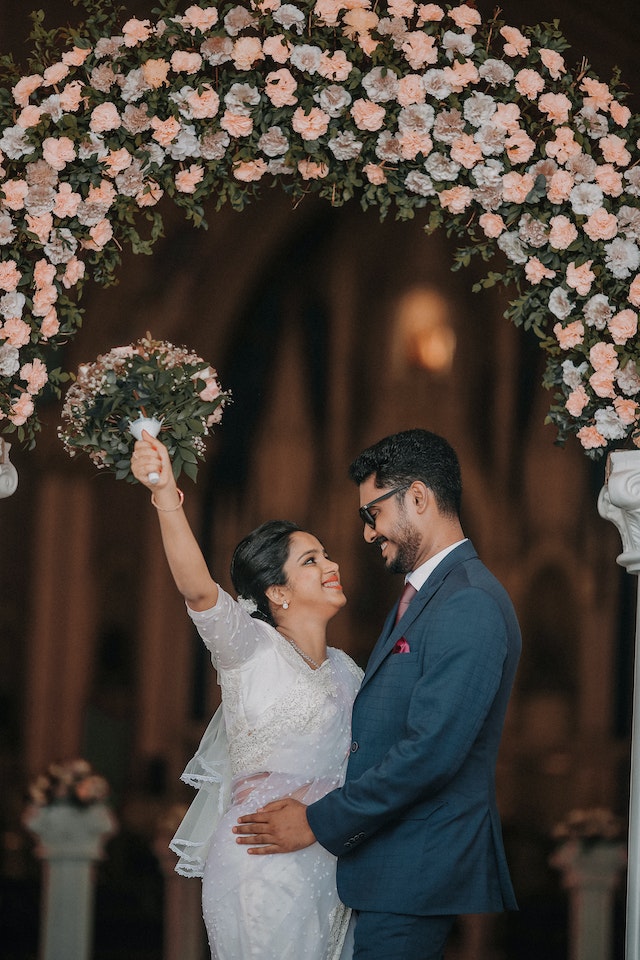 Nature's masterpiece becomes the backdrop of your love story in the captivating world of lake weddings or beachfront celebrations. The symphony of lapping waves or rustling leaves creates a mesmerizing ambiance that mirrors the depth of your emotions. Surrounded by awe-inspiring beauty, your small-scale wedding becomes a harmonious blend of your love and the natural world, evoking a sense of wonder and tranquility.
4. Personalized Touches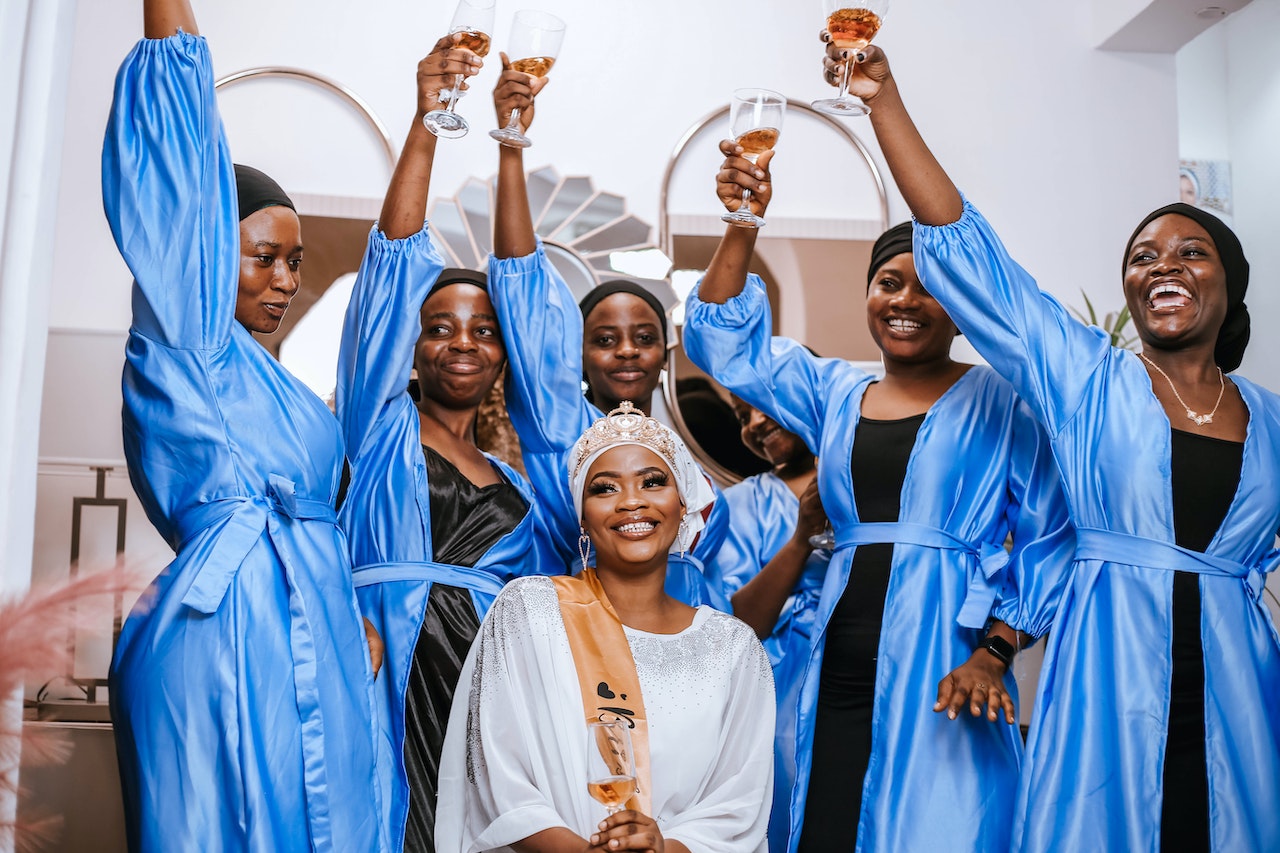 With the canvas of a mini wedding, every brushstroke of detail becomes an opportunity for personal expression. Micro wedding planning takes center stage as you intricately weave your unique story into every celebration aspect. From handcrafted decorations to specially curated menus, each element reflects your journey, creating a tapestry that resonates with your essence and shared dreams.
5. Scenic Backdrops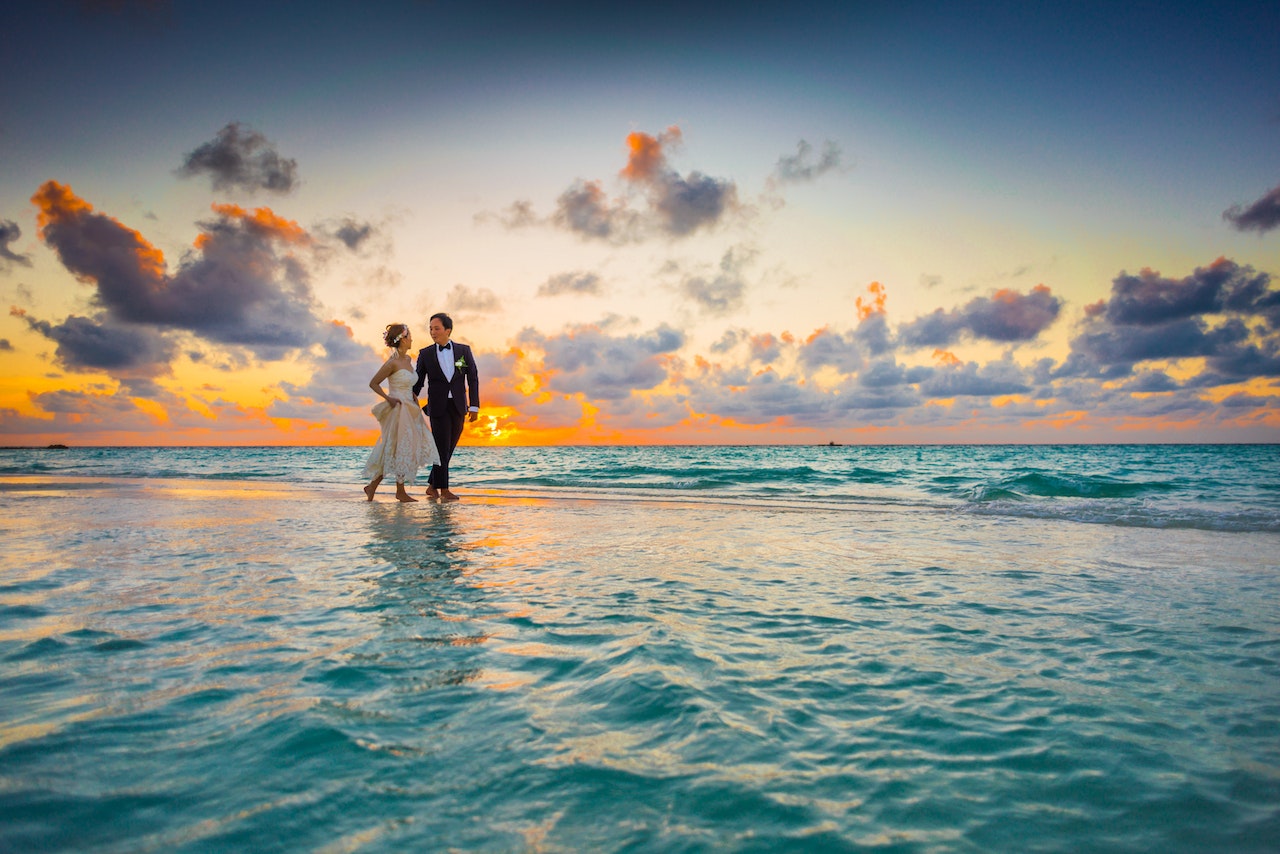 The world transforms into your stage as you embark on a small ceremony wedding set against captivating vistas. Whether it's the majestic allure of mountains, the serene beauty of beaches, or the vibrant energy of cityscapes, these scenic backdrops seamlessly blend with your celebration. The beauty of your such ceremonies amplifies against these breathtaking vistas, adding a layer of enchantment that words can barely capture.
6. Intimate Dinners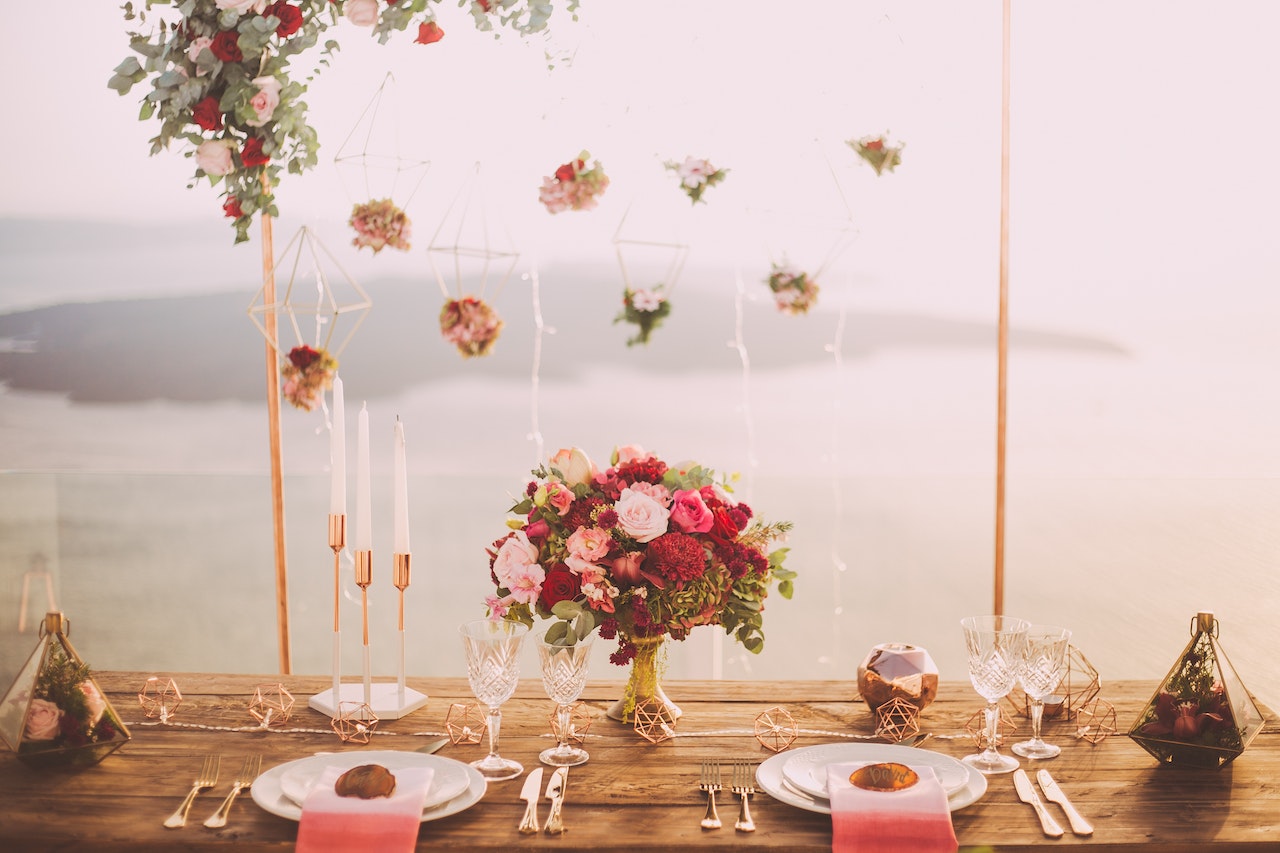 Picture a gathering where laughter echoes and stories flow freely around a communal reception table. Intimate dinners become the heart of your micro wedding reception, allowing you to savor every moment and connection. Amidst the warmth and camaraderie, a decadent feast nourishes the body and soul, creating an atmosphere where love and celebration intertwine.
7. Rooftop View Ceremony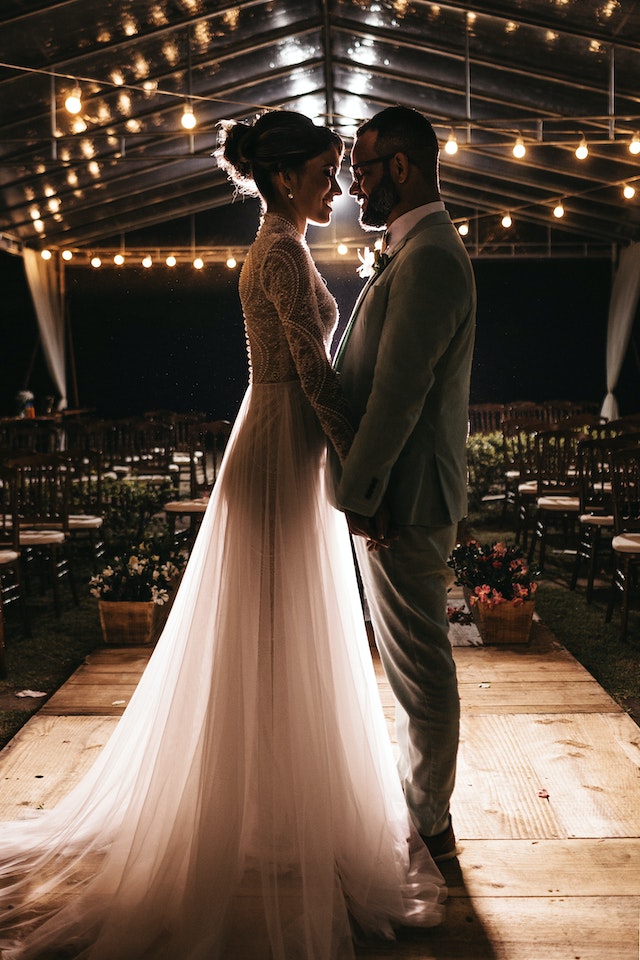 A rooftop view is a symbolic wedding idea that offers an elevated setting for an unforgettable ceremony with stunning vistas and a romantic touch. Whether in a chic urban rooftop or a charming garden oasis, this intimate experience offers a unique blend of intimacy and modern flair.
8. Rustic Charm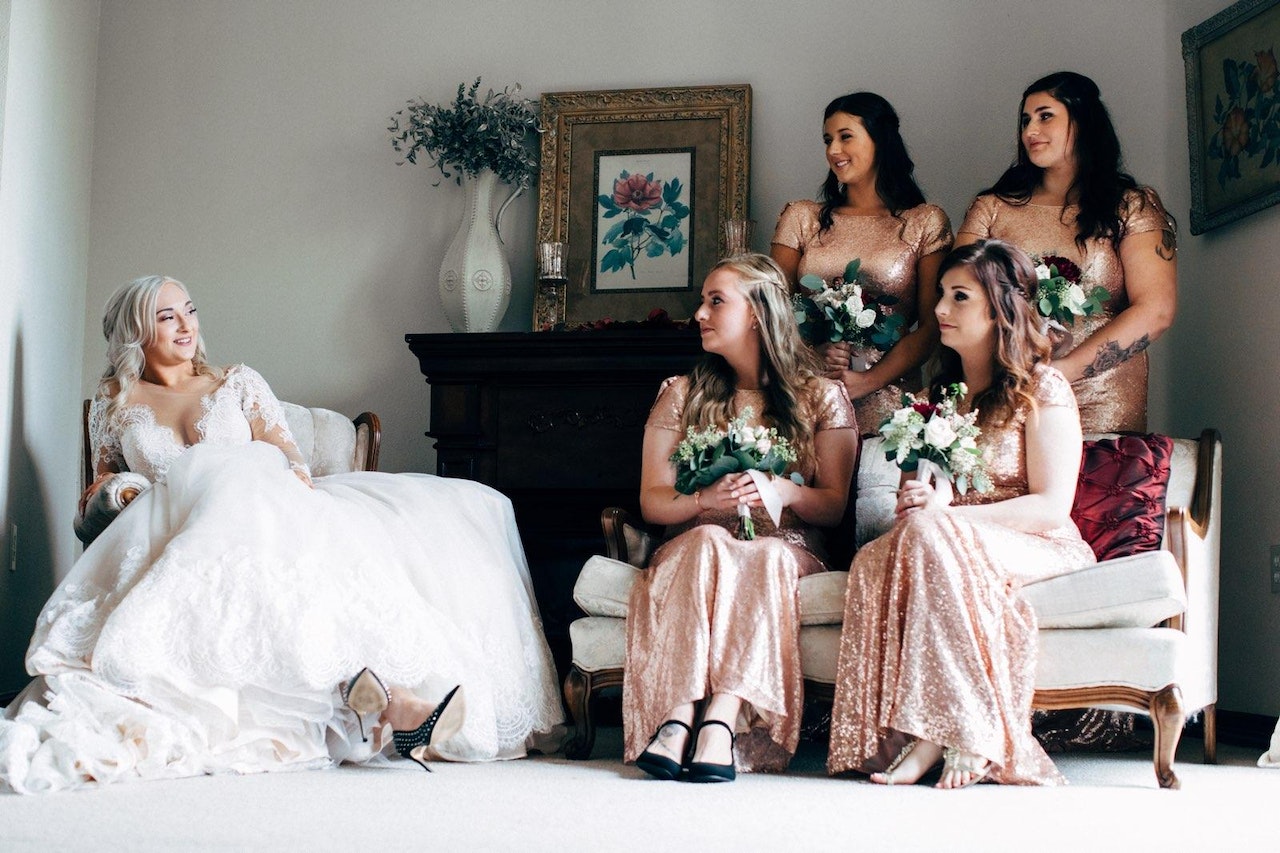 Step into a world of timeless allure as you celebrate within the rustic embrace of a barn or a quaint countryside setting. Rustic charm weaves magic, infusing your dream wedding with a cozy and inviting ambiance. This setting becomes a canvas where tradition meets intimacy, creating a backyard wedding where heartfelt connections flourish against a backdrop of rustic beauty.
9. Candlelit Romance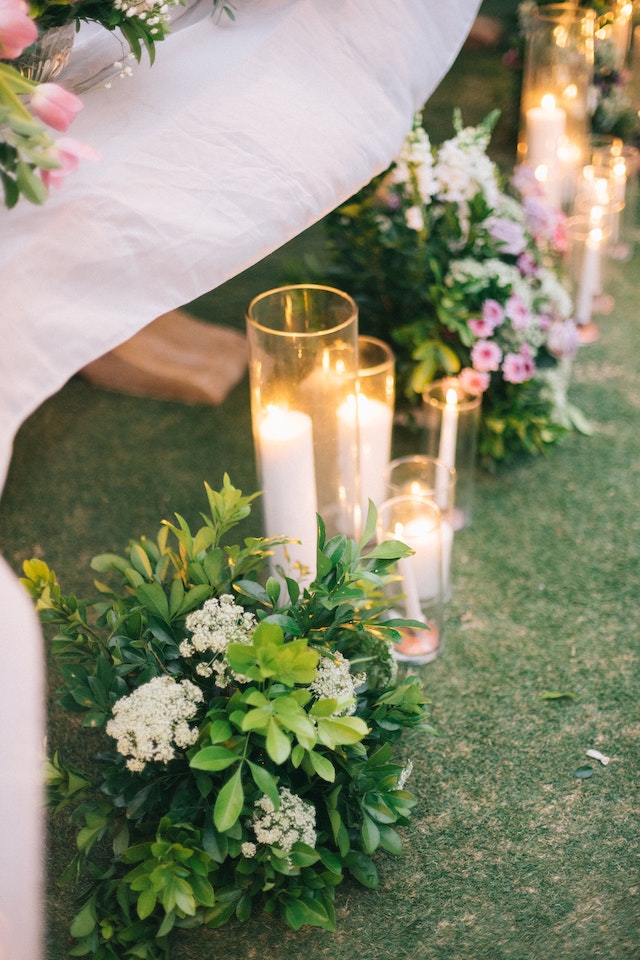 The gentle flicker of candlelight casts a spell of romance, illuminating the path to your micro-wedding size celebration. Embrace the allure of candlelit romance, where each soft glow enhances the moment's intimacy. The delicate dance of light creates an enchanting atmosphere that mirrors the tenderness and passion of your love story.
10. Live Streaming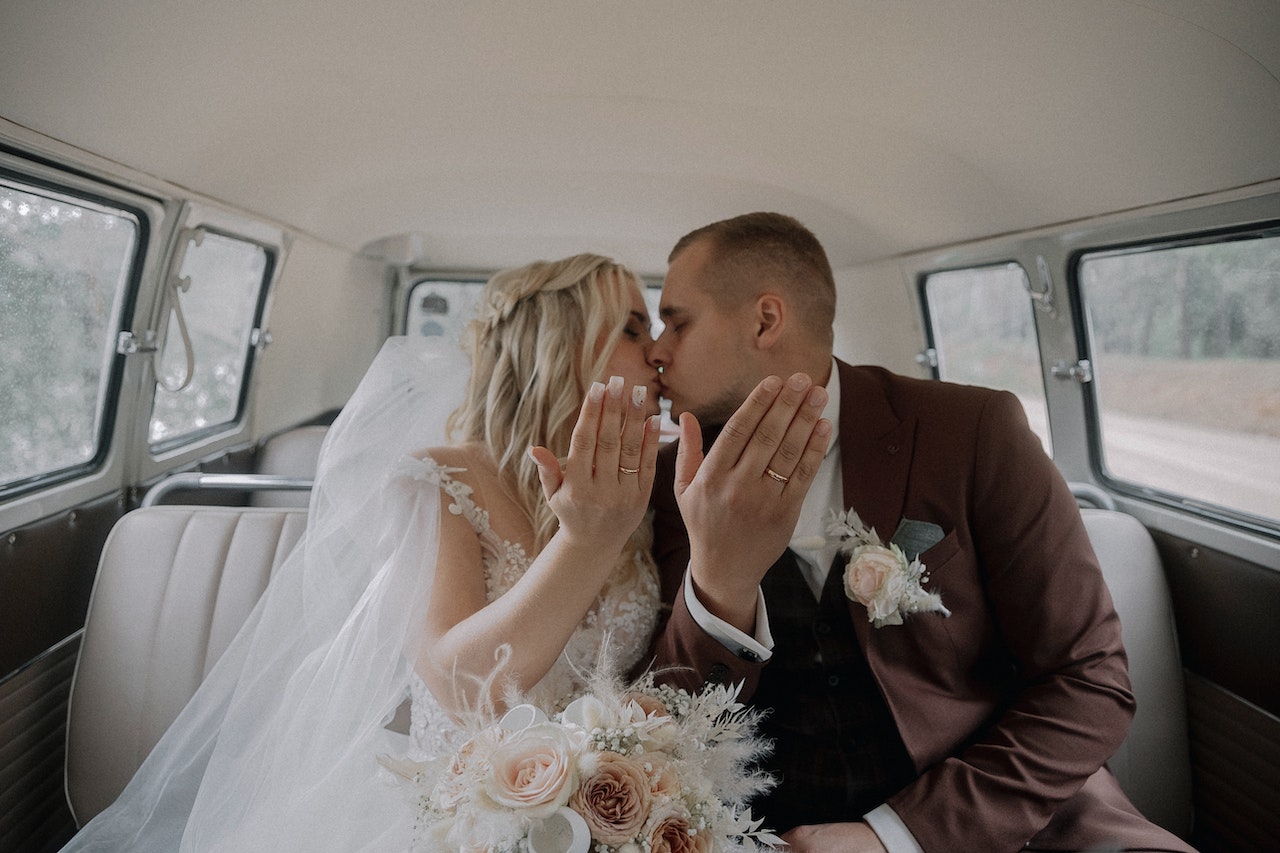 Bridge distances and hearts by incorporating live streaming into your micro wedding ceremony. With this innovative touch, even those who can't be physically present become part of your joyous moment. As vows are exchanged, and heartfelt speeches resound, the micro-wedding size expands through the magic of technology, ensuring that love knows no boundaries.
11. Garden Oasis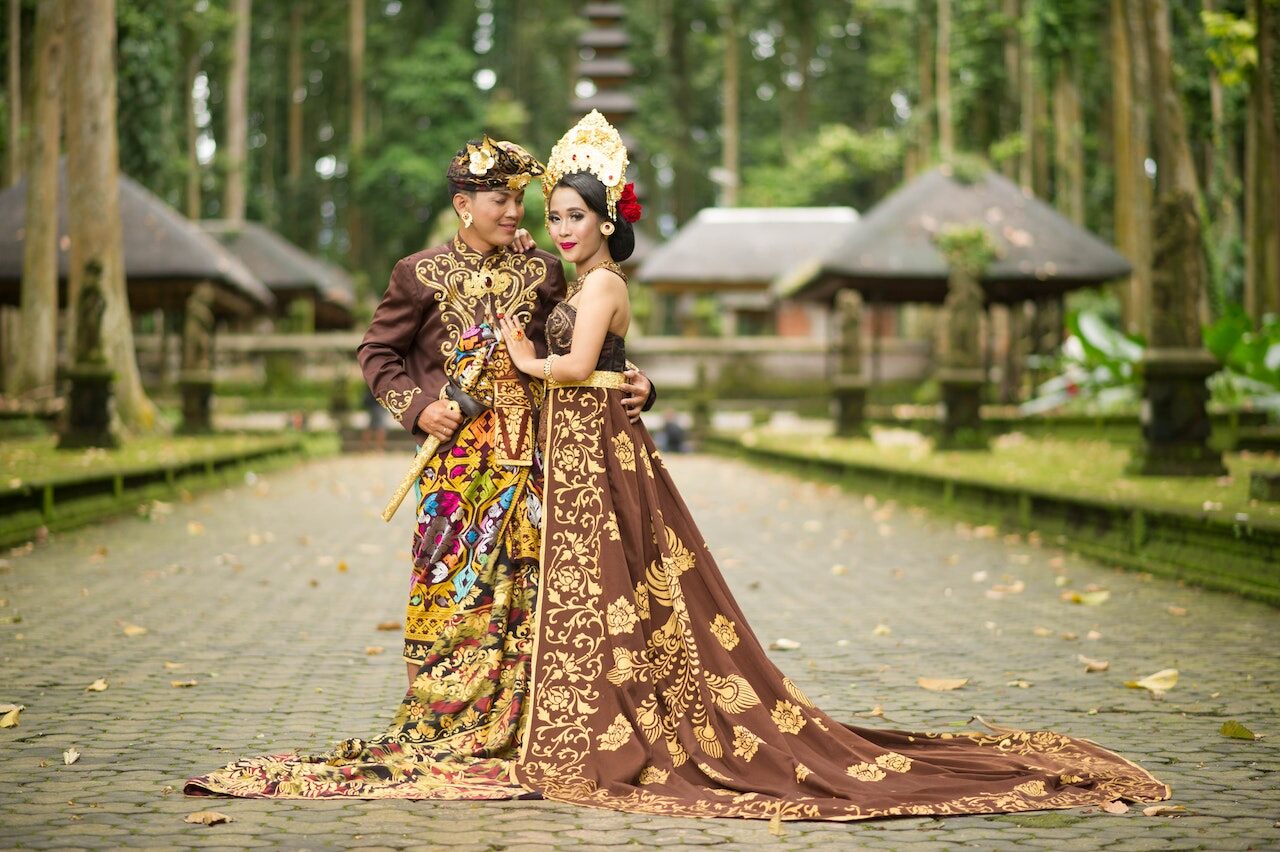 Immerse yourself in a haven of natural beauty by envisioning a botanical mini-wedding ceremony. Picture exchanging vows amidst lush gardens, with vibrant blooms weaving a tapestry of colors and scents. This garden oasis becomes the backdrop for a moment as delicate and enchanting as the petals surrounding you, embracing nature and your guests in the embrace of nature's splendor.
12. Intimate Performances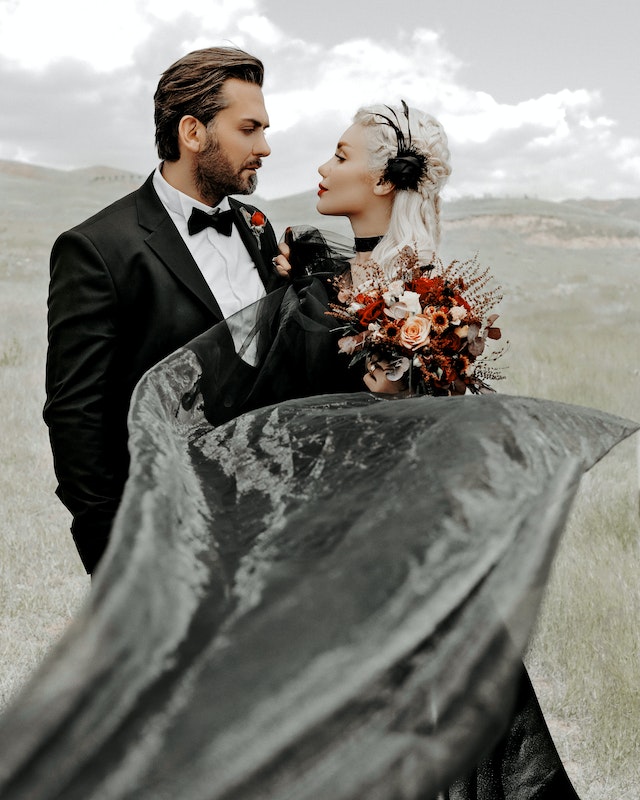 Elevate your beautiful wedding reception with a touch of artistry and soul. Whether showcasing your talents or inviting a local musician to serenade your guests, these intimate performances create an atmosphere of shared joy. Each note and each verse become a testament to your love story, adding a layer of emotion that resonates deeply within your small and cherished gathering.
13. Chic Cityscape
Embrace the rhythm of urban charm by opting for an urban small ceremony that dazzles against the backdrop of city lights. Imagine saying your vows with the skyline as your witness, its twinkling beauty reflecting the magic between you. Amidst the bustling energy, your micro wedding becomes a captivating blend of modern elegance and timeless romance.
14. Say, "I Do" with Sweetness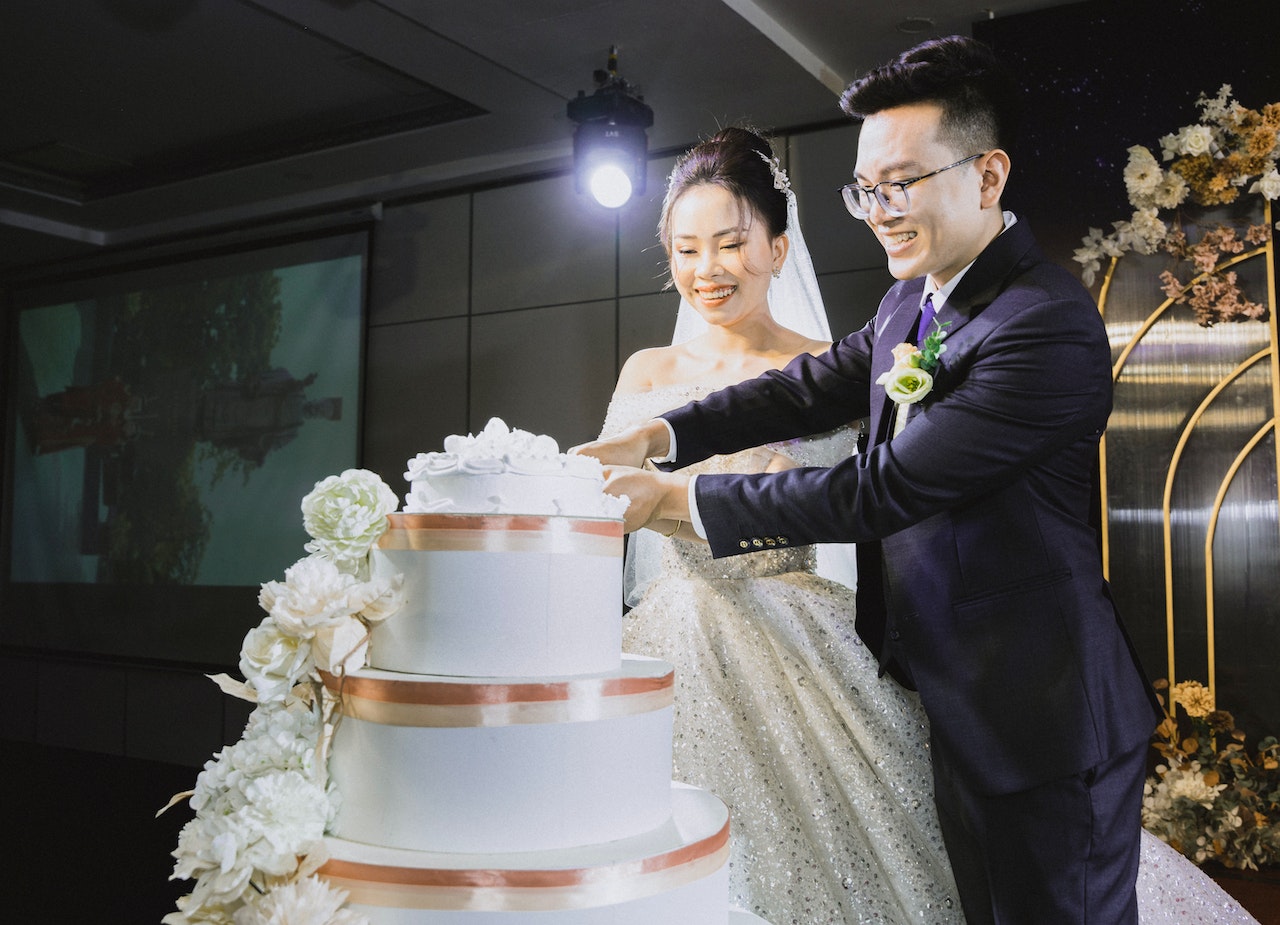 Elevate your little wedding dessert with an elegant mini cake or a delightful dessert bar. These miniature confections are a testament to the creative idea that small can be grand. As you indulge in these sweet treats, each bite becomes a celebration of your union, a gesture as exquisite and unique as your small ceremony.
15. Outdoor Dancing
Let the stars witness your love as you dance the night away in the open air. Outdoor dancing transforms your symbolic wedding into a jubilant celebration where laughter and music intertwine. Underneath the expansive sky, you revel in the company of your nearest and dearest, crafting a dance of joy that mirrors the boundless expanse of your love.
16. Palm Springs Glamour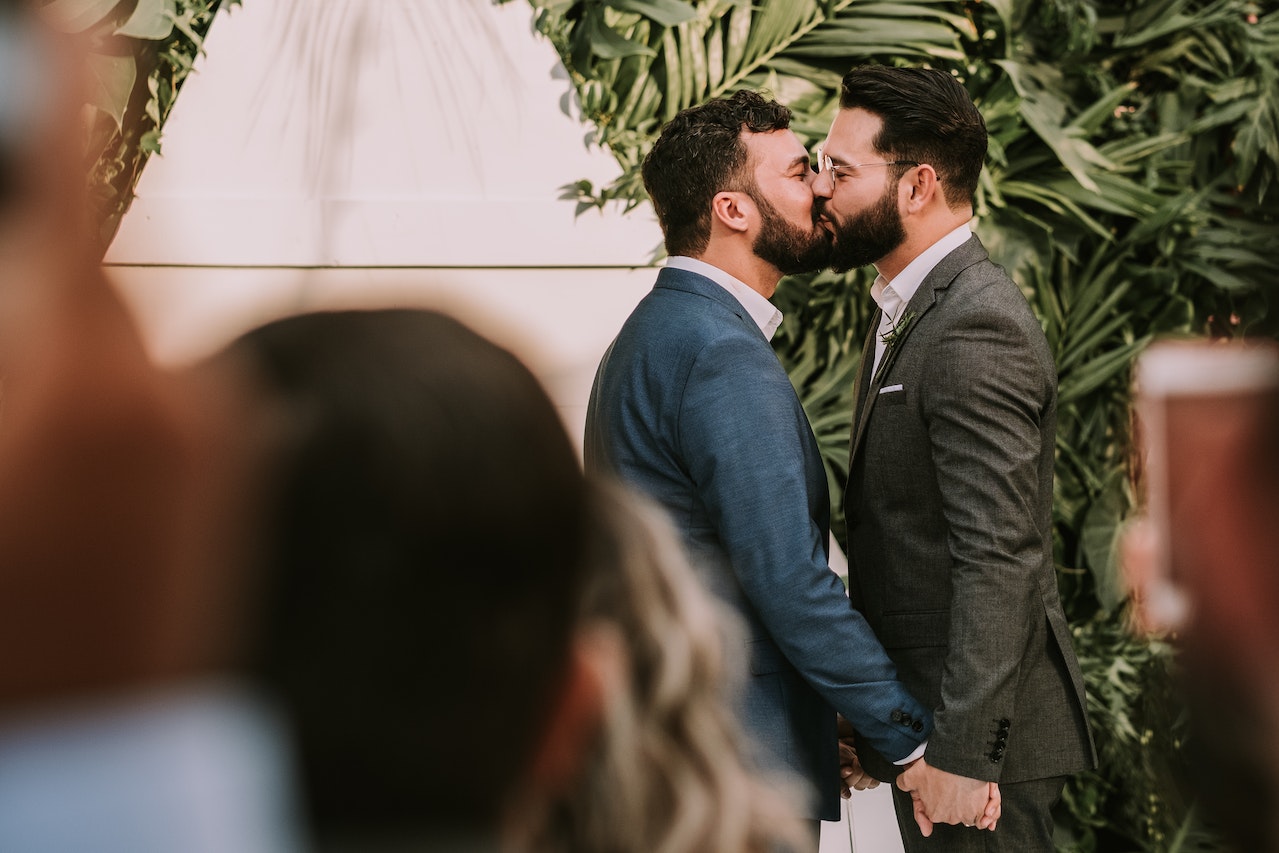 Embark on a journey to Palm Springs, where the desert landscape becomes the canvas for your stylish wedding. Picture a celebration adorned with desert-inspired décor and modern touches, where elegance meets the untamed beauty of nature. This Palm Springs micro wedding exudes glamor and sophistication, a captivating blend of luxury and the allure of the desert's mystique.
17. Family-style Feast 
Infuse your wedding reception with a sense of togetherness by serving at your favorite restaurant with delicious foods. As dishes are shared and passed around, your guests become a part of a culinary experience that's both nourishing and heartwarming. This family-style feast fosters a sense of camaraderie, reminding everyone that your micro-wedding is a celebration of love and unity.
18. Weekend Getaway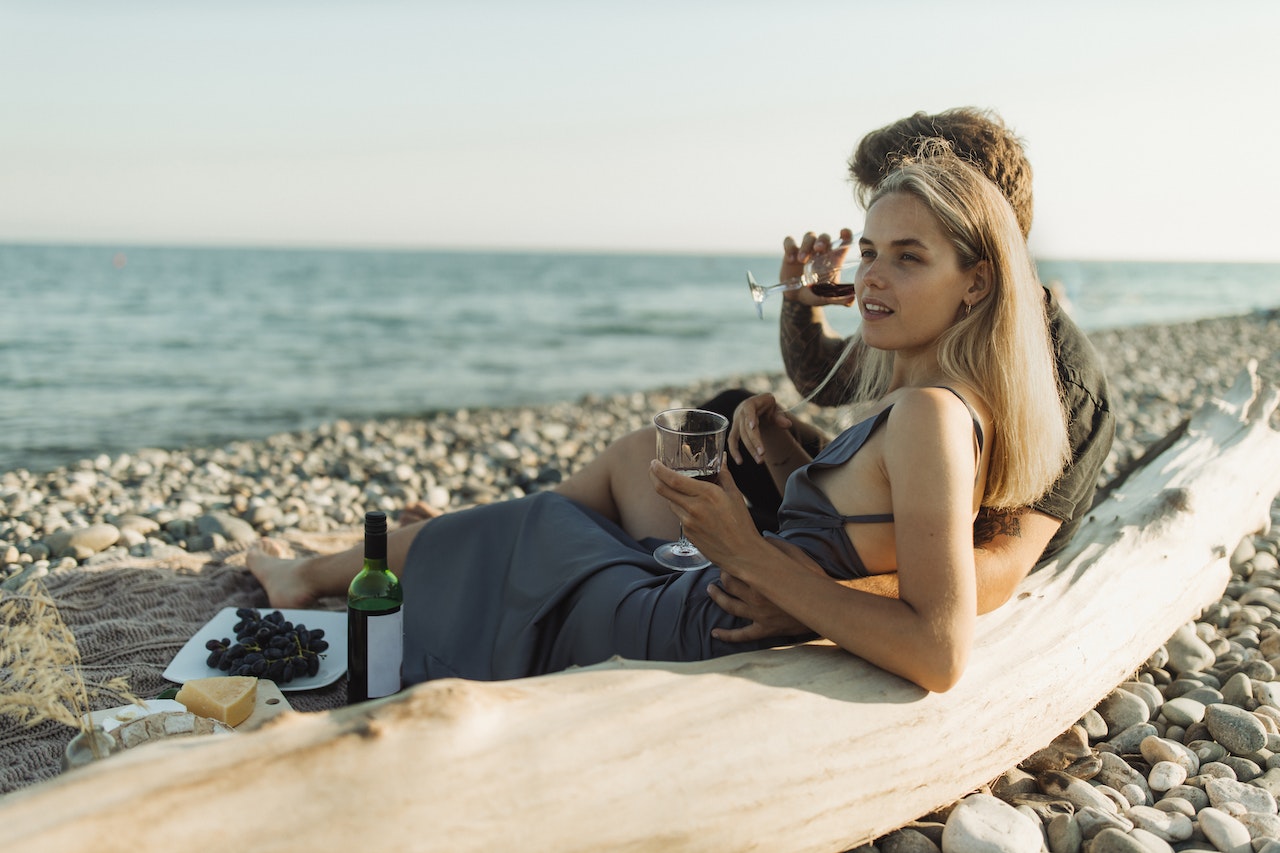 Transform your mini wedding into a cherished weekend retreat, where moments of joy and connection unfold over a few days. With your closest loved ones by your side, you create memories that are etched into the fabric of time. This weekend getaway is a symphony of laughter, love, and shared experiences, a micro wedding that transcends the ordinary and becomes an extraordinary journey.
19. DIY Decor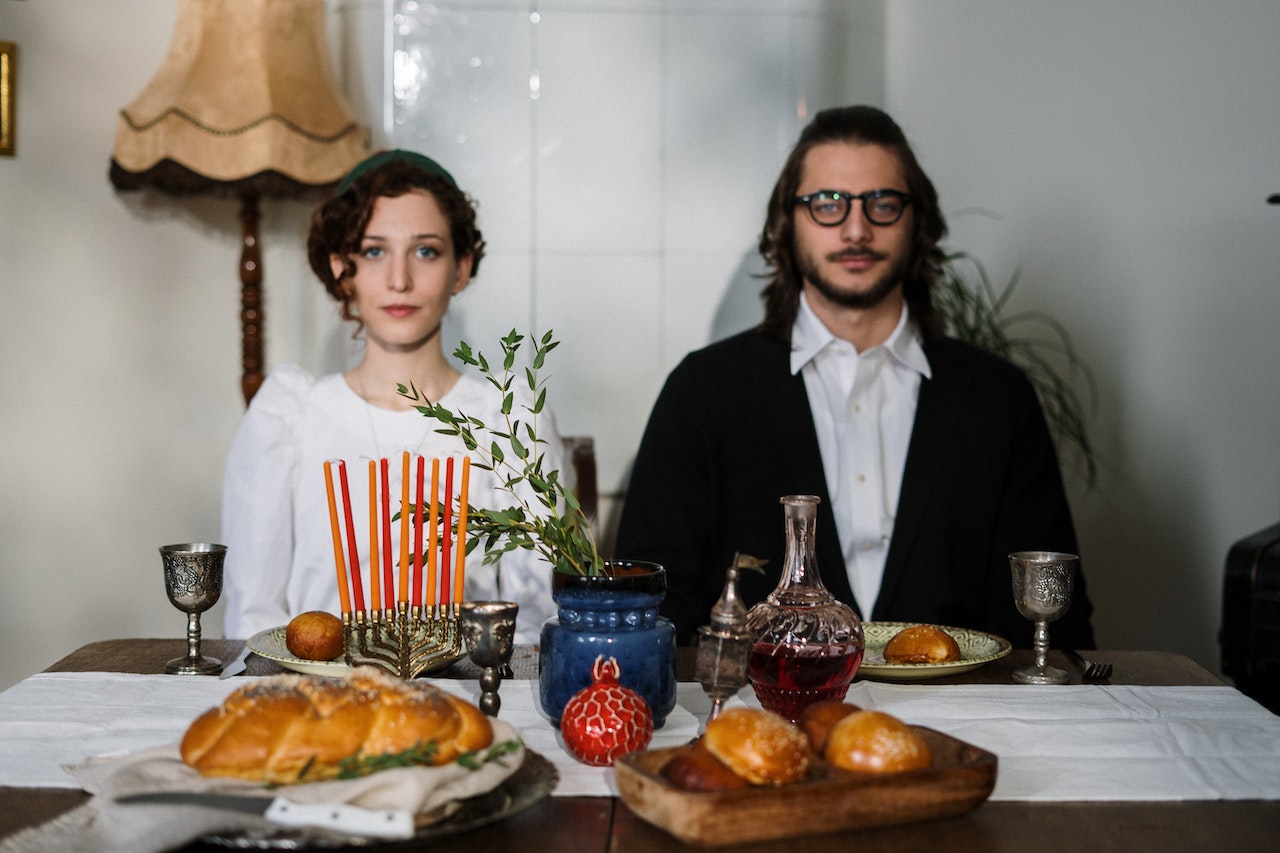 Unleash your creativity by embracing micro-wedding planning with DIY decorations. Each crafted piece becomes a brushstroke of your personality, infusing your celebration with a unique charm solely yours. From handcrafted centerpieces to personalized signage, these DIY details create an ambiance that reflects your love story.
20. Candid Wedding Photography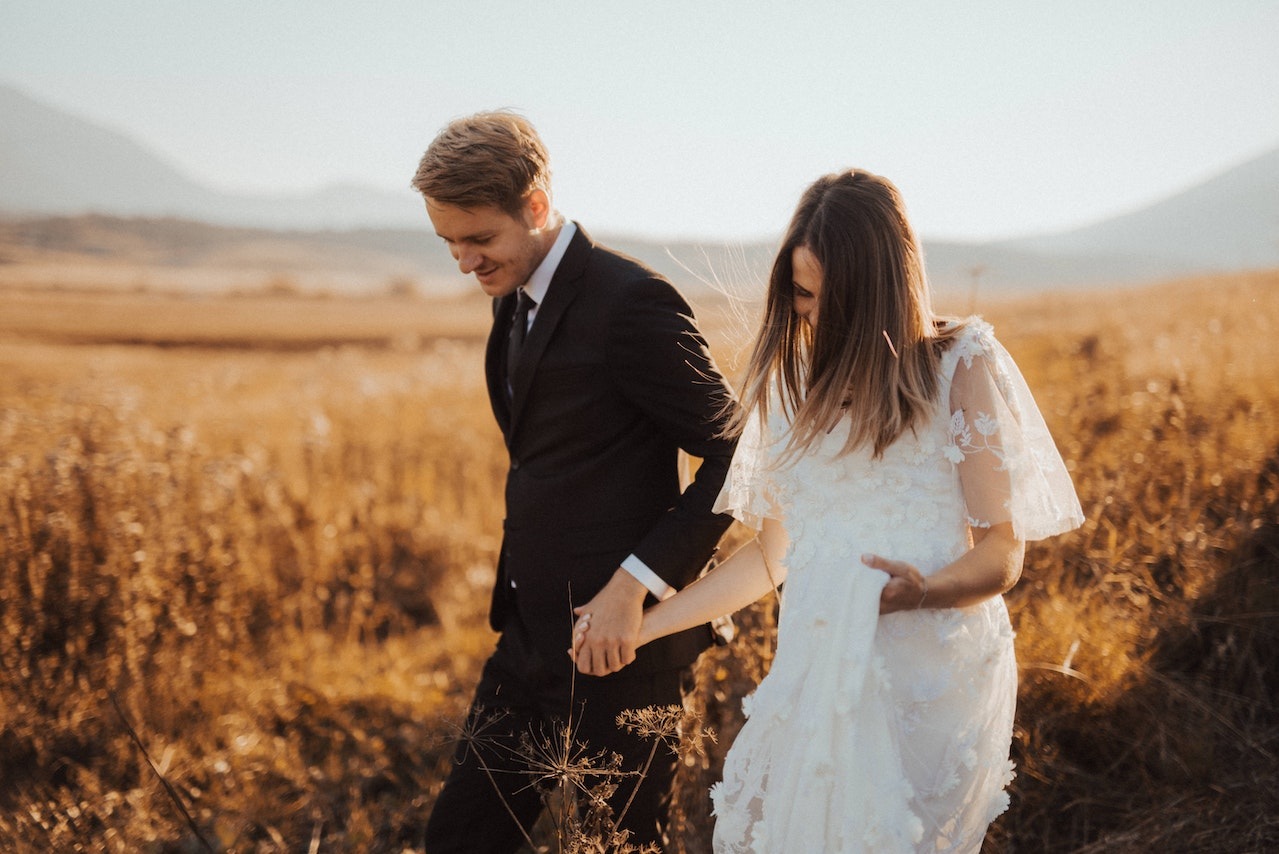 Entrust your micro wedding's precious moments to the lens of a skilled photographer who specializes in capturing the beauty of small gatherings. Their expertise in preserving candid emotions and heartfelt connections ensures that every glance, every smile, and every tear is immortalized. These micro-wedding photographs become timeless treasures, encapsulating the essence of your intimate celebration in a way that words cannot fully express.
21. Vineyard Soiree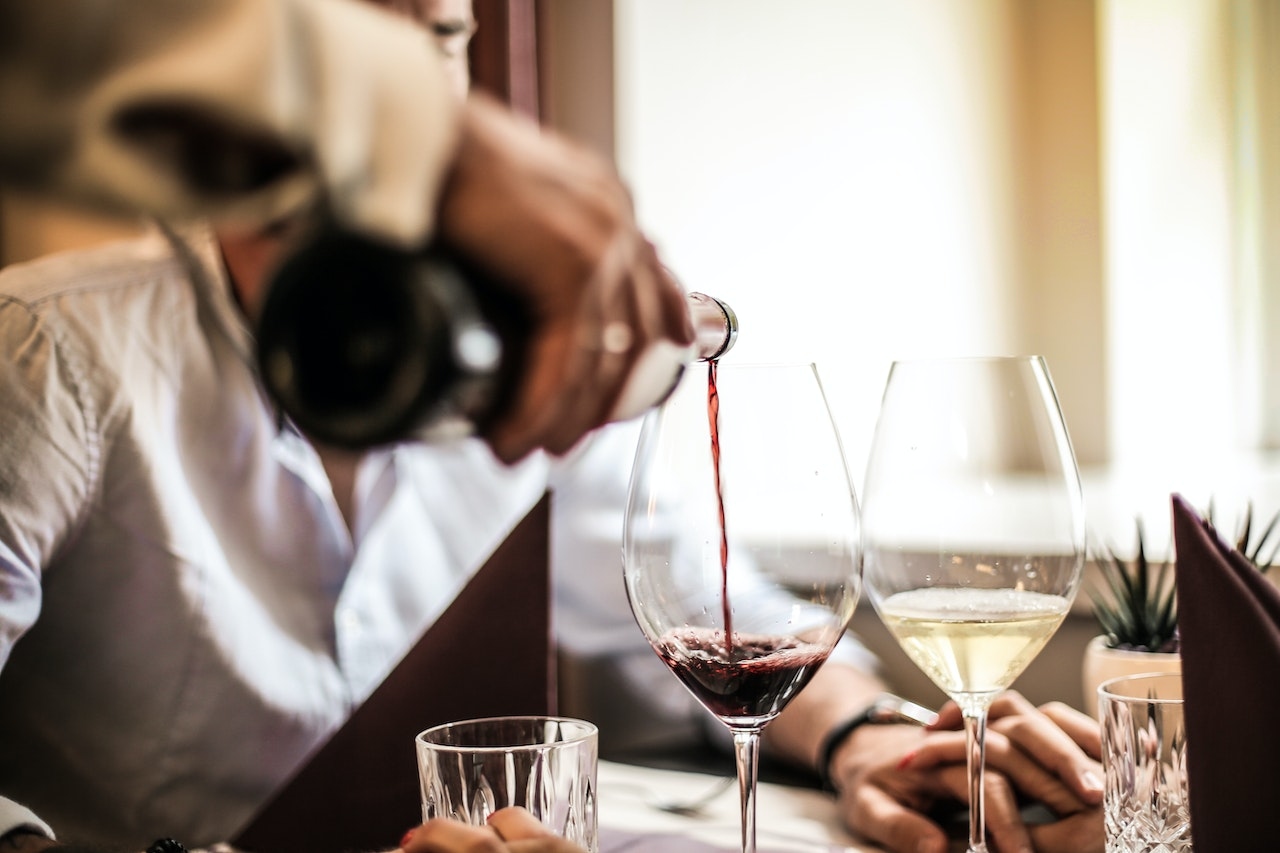 Transform your intimate wedding into the charming world of a vineyard, where elegance and passion meet. Amidst sprawling vines and lush landscapes, you host an exquisite soiree, indulging in the finest wines and breathtaking vistas. The fusion of love and wine creates an ambiance that's as intoxicating as it is captivating as you and your guests savor the beauty of the moment and the taste of the finest grapes.
22. Themed Celebrations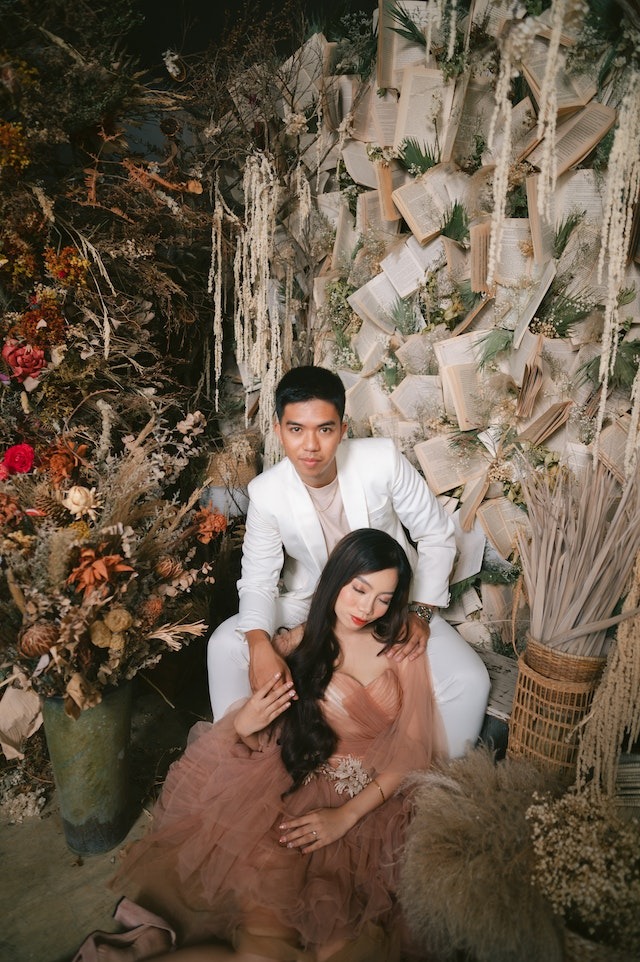 Infuse your micro wedding with a theme that resonates deeply with your journey. Whether it's a vintage era, a favorite movie, or a shared passion, this themed celebration becomes a canvas for your personality to shine. Every detail, from décor to attire, carries the essence of your chosen theme, creating a micro wedding that's as unique as your love story.
23. Outdoor Picnic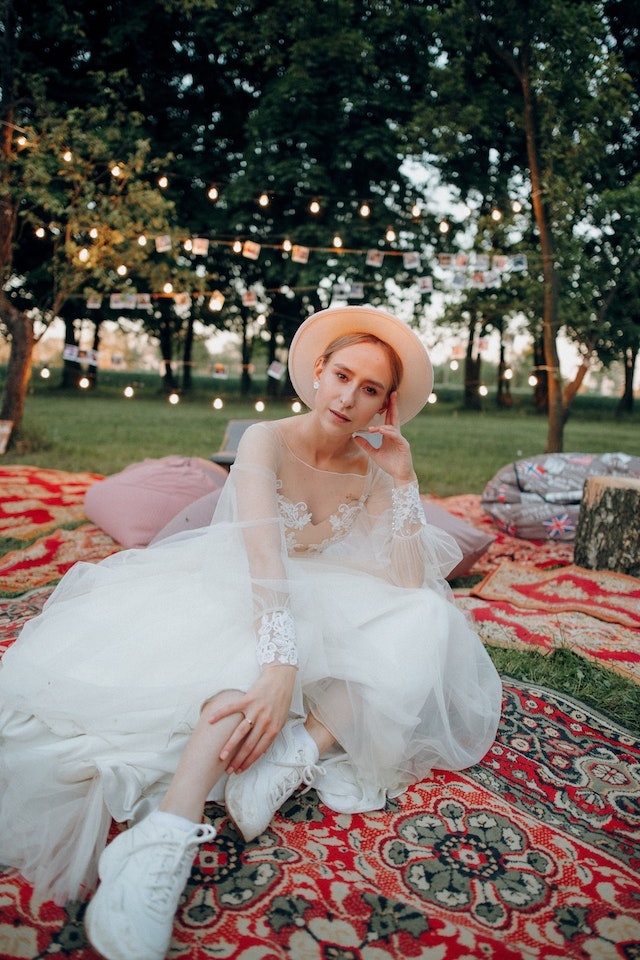 Bask in the joy of nature's embrace by treating your guests to an outdoor picnic. Picture a charming scene with cozy blankets, delectable treats, and the open sky above. As you dine amidst the beauty of the outdoors, laughter mingles with the rustling leaves, creating a heartwarming and delightful intimacy.
24. Seaside Serenity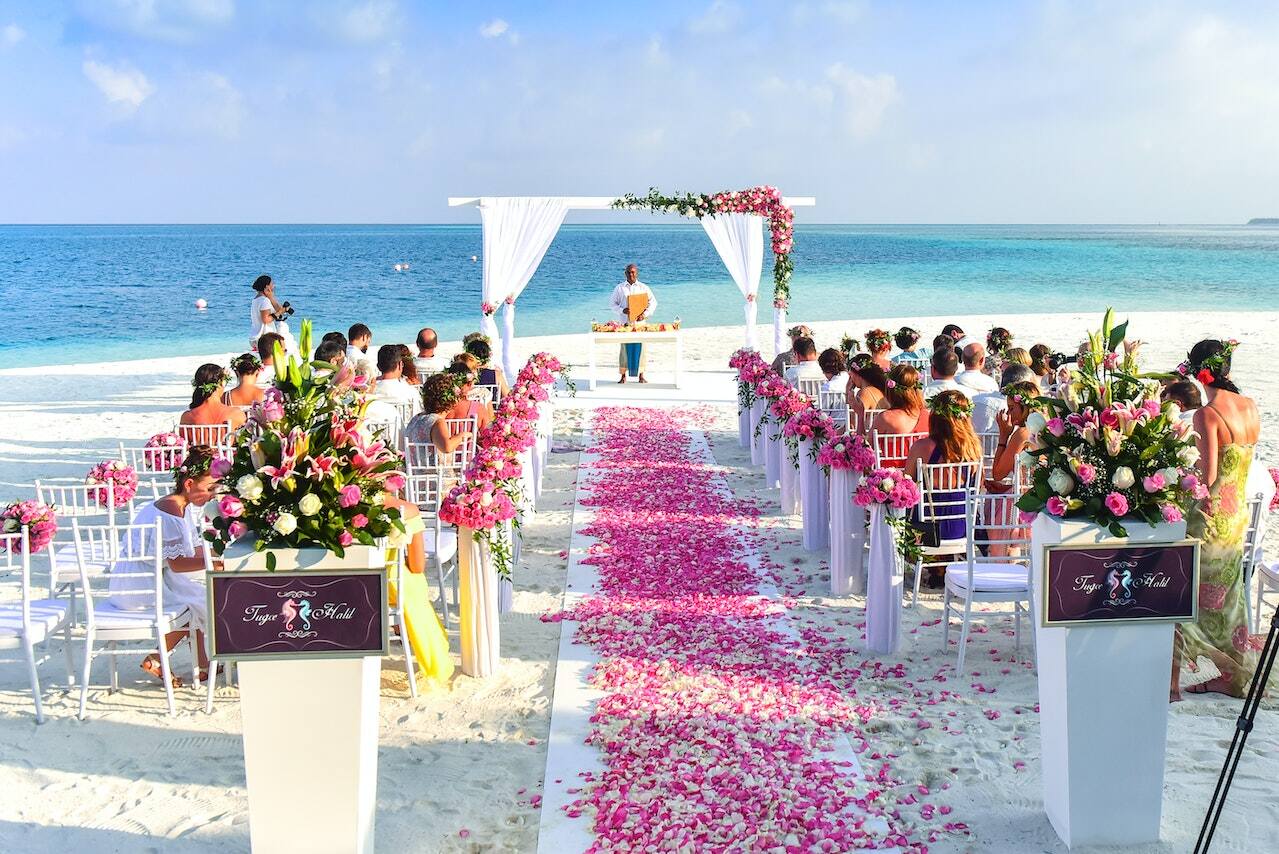 Journey to the tranquil shores for a micro wedding by the sea, where the soothing sounds of waves become the soundtrack to your love story. Against the backdrop of endless horizons, you exchange vows that resonate with the timeless rhythm of the tides. This seaside serenity celebrates your union and the eternal connection between love and nature.
25. Intimate Elopement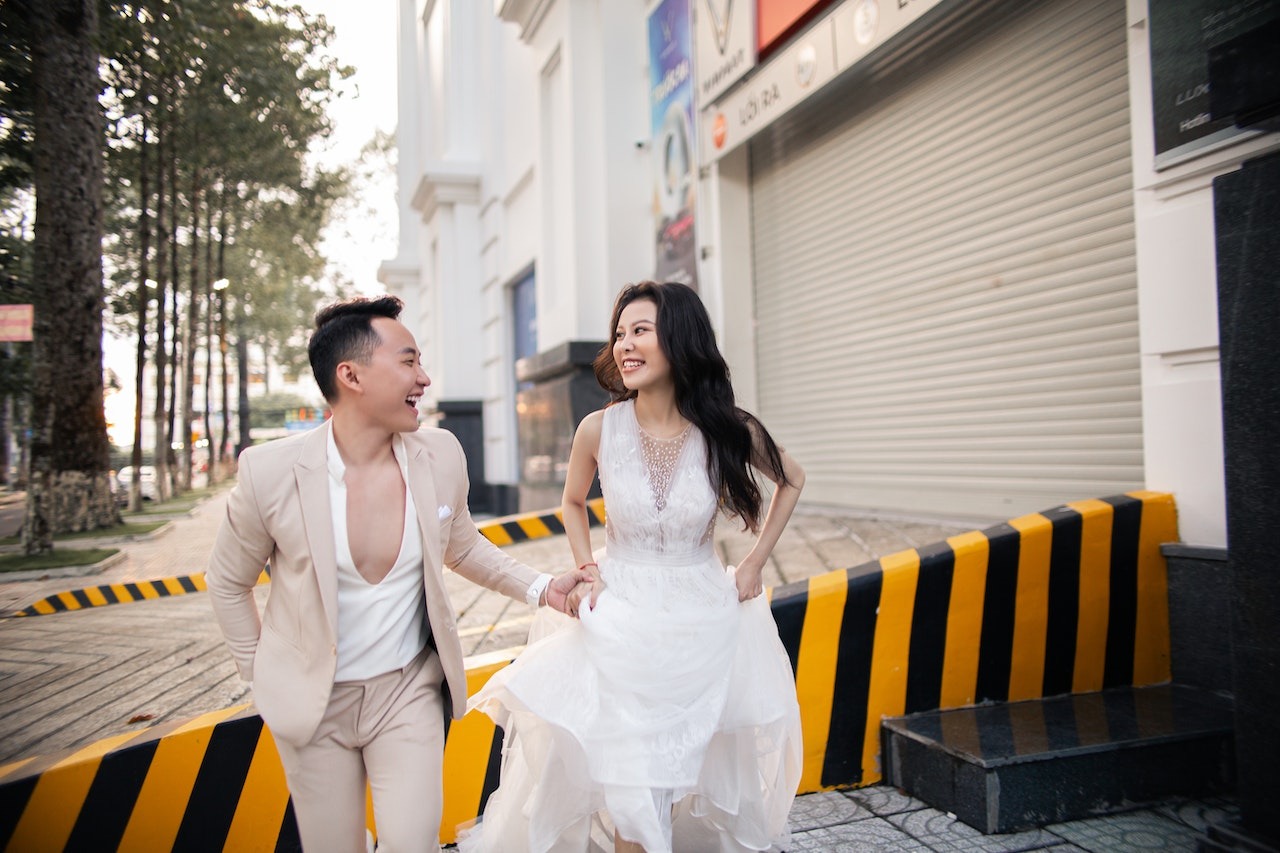 Embrace the intimacy of an elopement within your small wedding, where the focus is solely on you and your partner. In a small chapel or a secluded setting, you share your vows in a private and romantic ceremony. This intimate elopement captures the essence of your love, allowing you to immerse yourselves in the profound moment without distraction.
26. Wedding Bliss at Heritage Home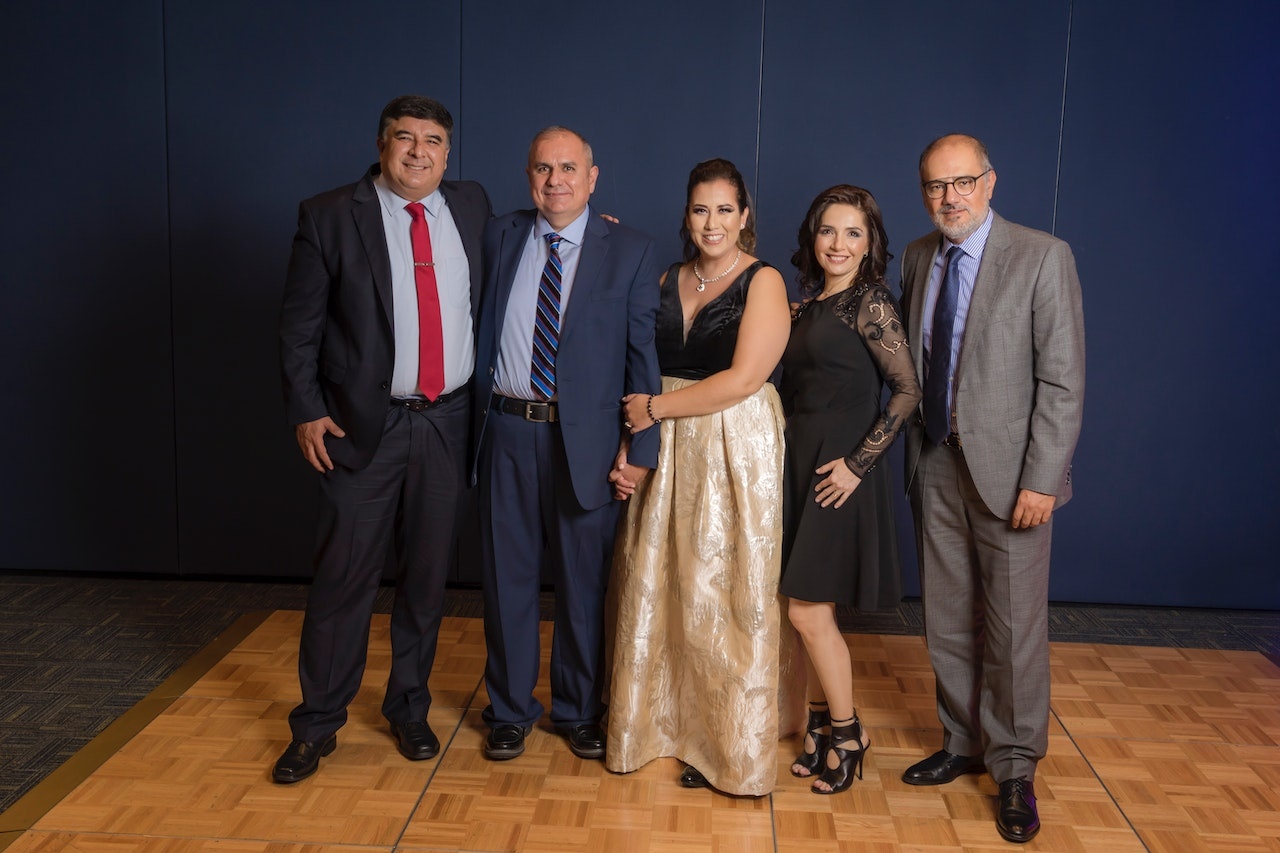 Create an atmosphere of cozy togetherness with a 50-person wedding, where you celebrate with an extended circle of loved ones. This home wedding strikes the perfect balance between intimacy and inclusivity, allowing you to share your joy with those closest to your heart as you revel in a celebration that's equal parts love and connection.
27. Sunset Ceremonies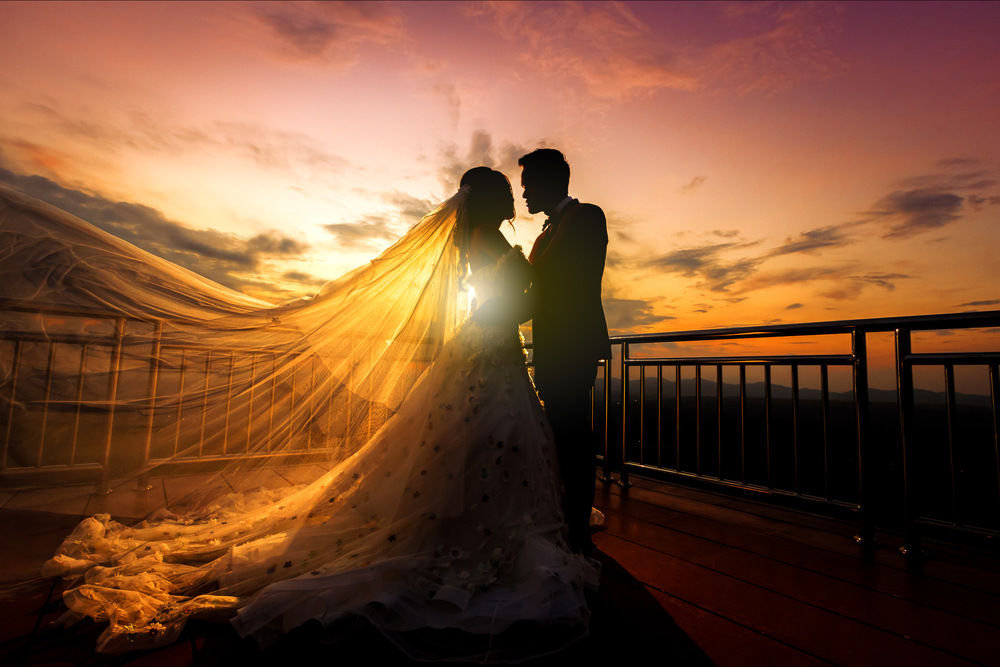 Capture the enchantment of a magical moment by timing your micro destination wedding with a breathtaking sunset. As the sky is painted with hues of gold and pink, you exchange vows in a setting that's as picturesque as it is profound. This sunset ceremony becomes a symbol of the radiant love that binds you, enveloped in the beauty of the natural world.
28. Lawn Games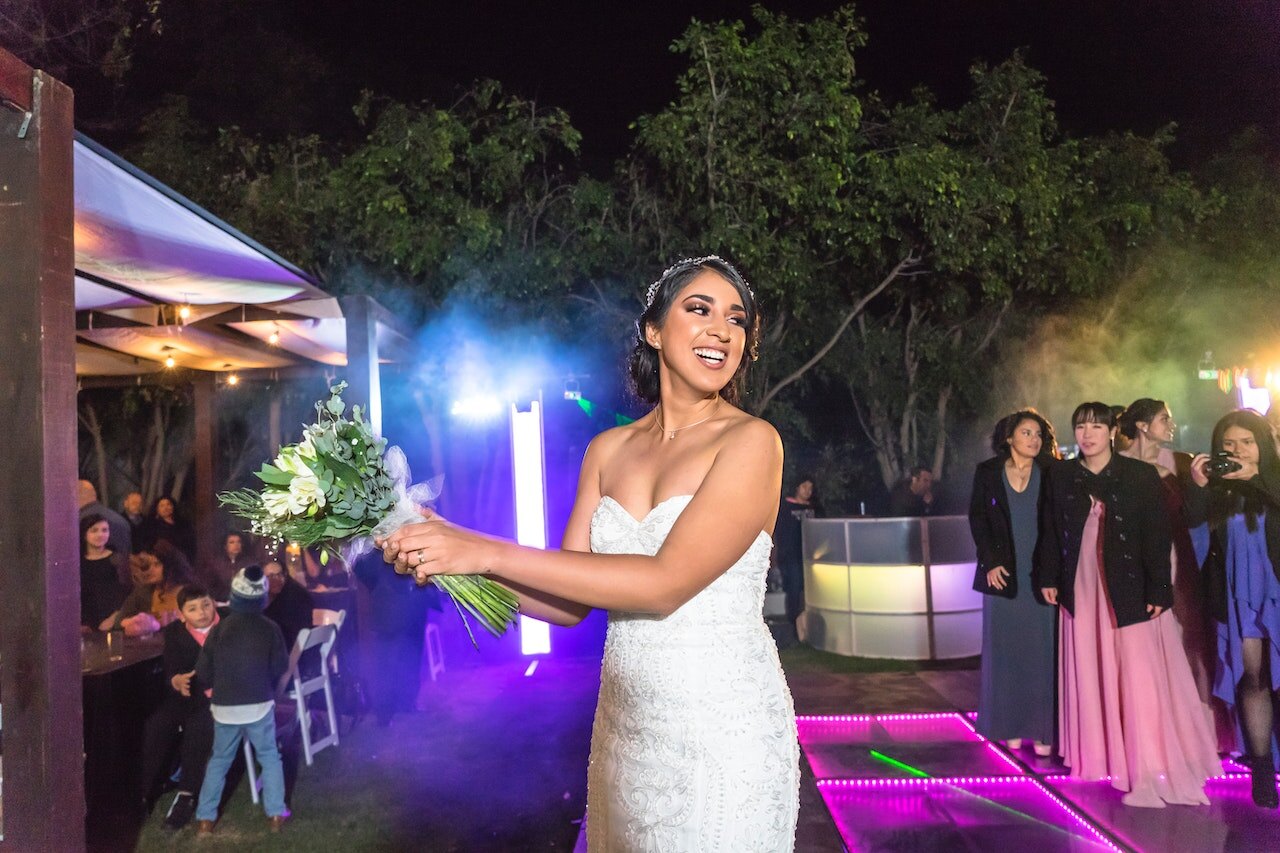 Infuse a sense of playfulness and camaraderie in your wedding with engaging lawn games. From croquet to cornhole, these games entertain guests of all ages, creating moments of laughter and friendly competition. Amidst the festivities, bonds are strengthened, and memories are forged, adding an element of joy to your celebration.
29. Infuse Personalized Wedding Favors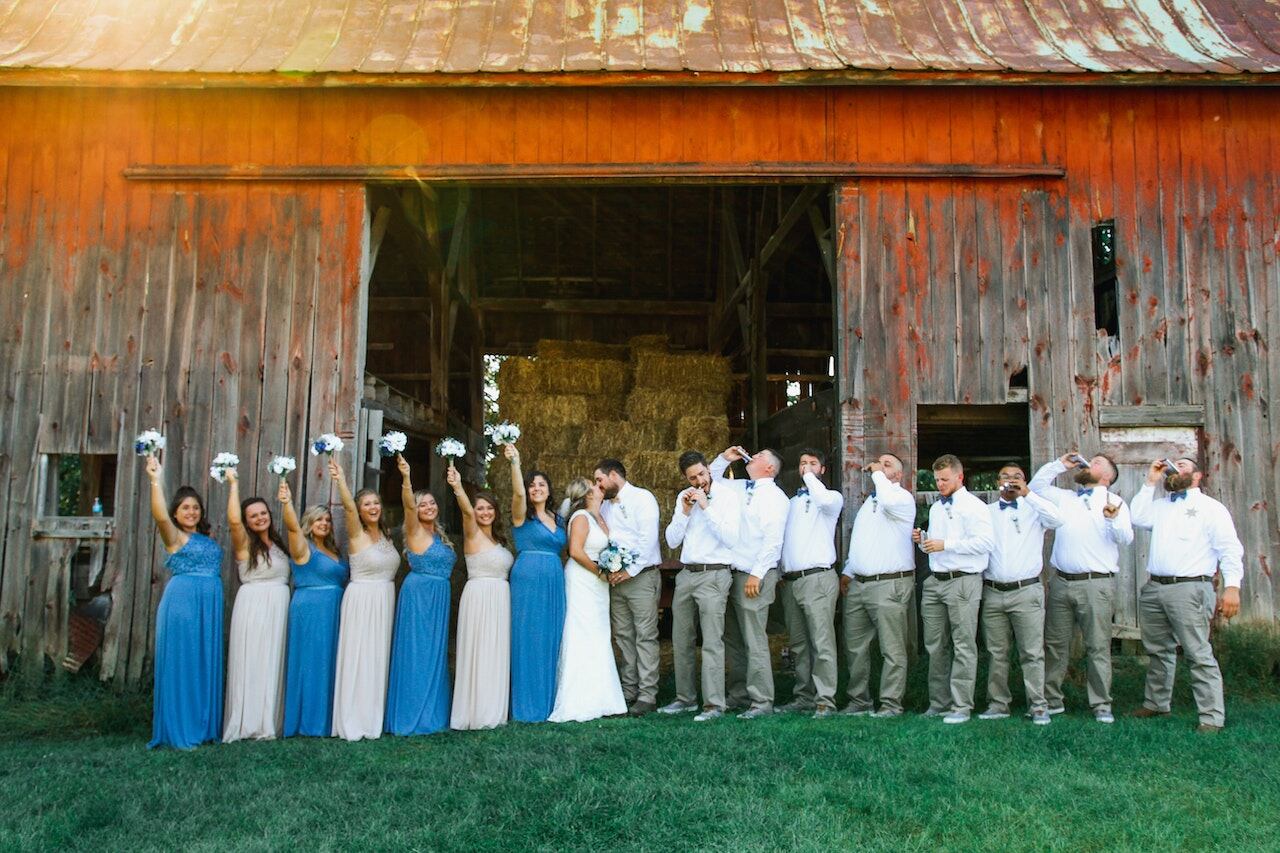 Express your gratitude to your cherished guests with thoughtful and personalized wedding favors. These tokens of appreciation become a tangible reminder of your special day, reflecting the care and consideration you've put into every aspect of your micro-wedding. From small trinkets to sweet treats, these favors are heartfelt gestures that leave a lasting impression.
30. Heartfelt Vows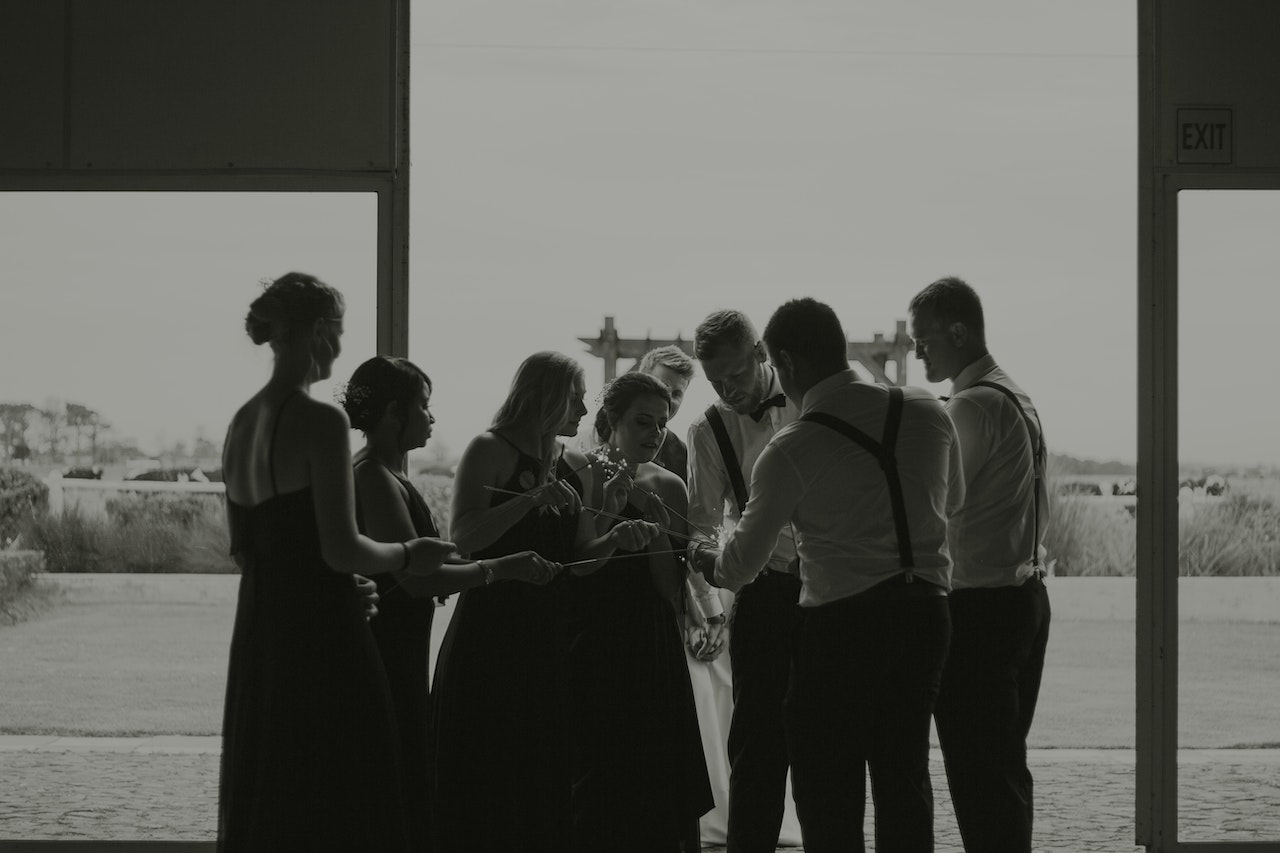 Elevate your mini-wedding by sharing heartfelt vows in an intimate setting. Against the backdrop of a small chapel wedding or a boutique wedding venue, your words become a testament to the depth of your love and commitment. As you speak from the heart, your little wedding ceremony becomes a profoundly moving and memorable experience, etching your promises into the hearts of all who bear witness.
15 Tips for Creating a Thoughtful And Intimate Micro Wedding Guest List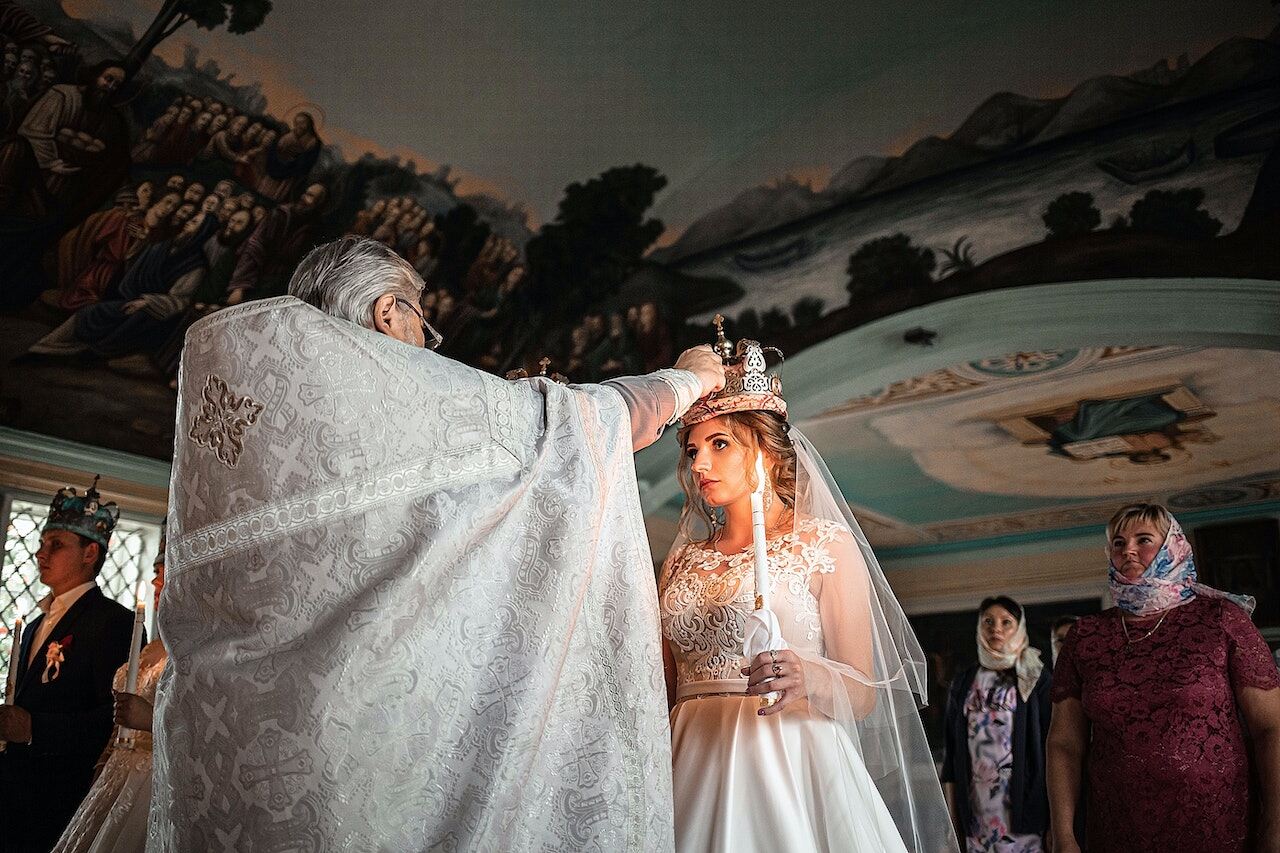 1. Start with Your Inner Circle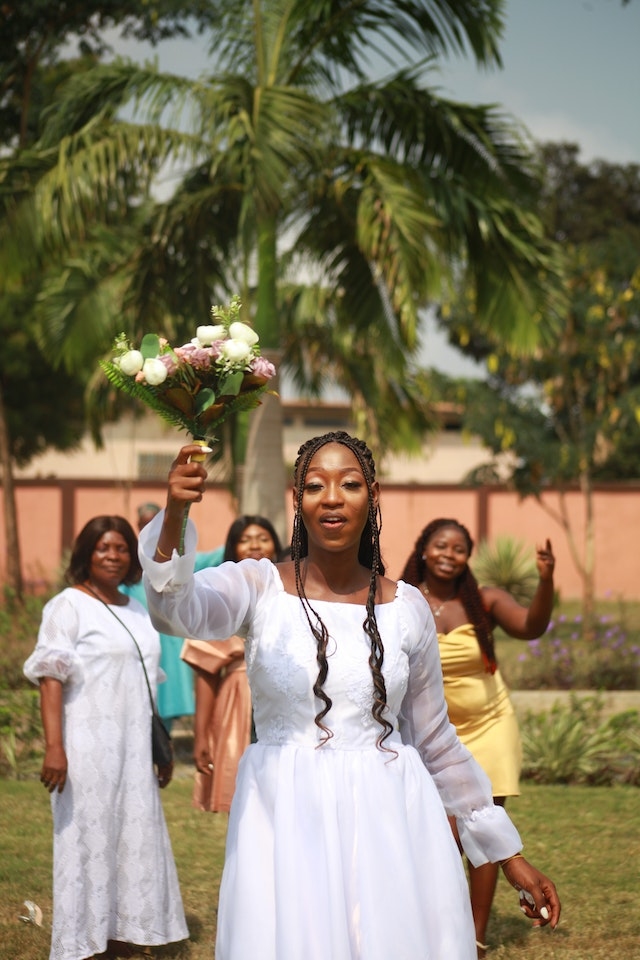 Begin by listing the people who hold a special place in your heart. Include immediate family, closest friends, and those whose presence is indispensable to your joy.
2. Define Your Little Wedding Size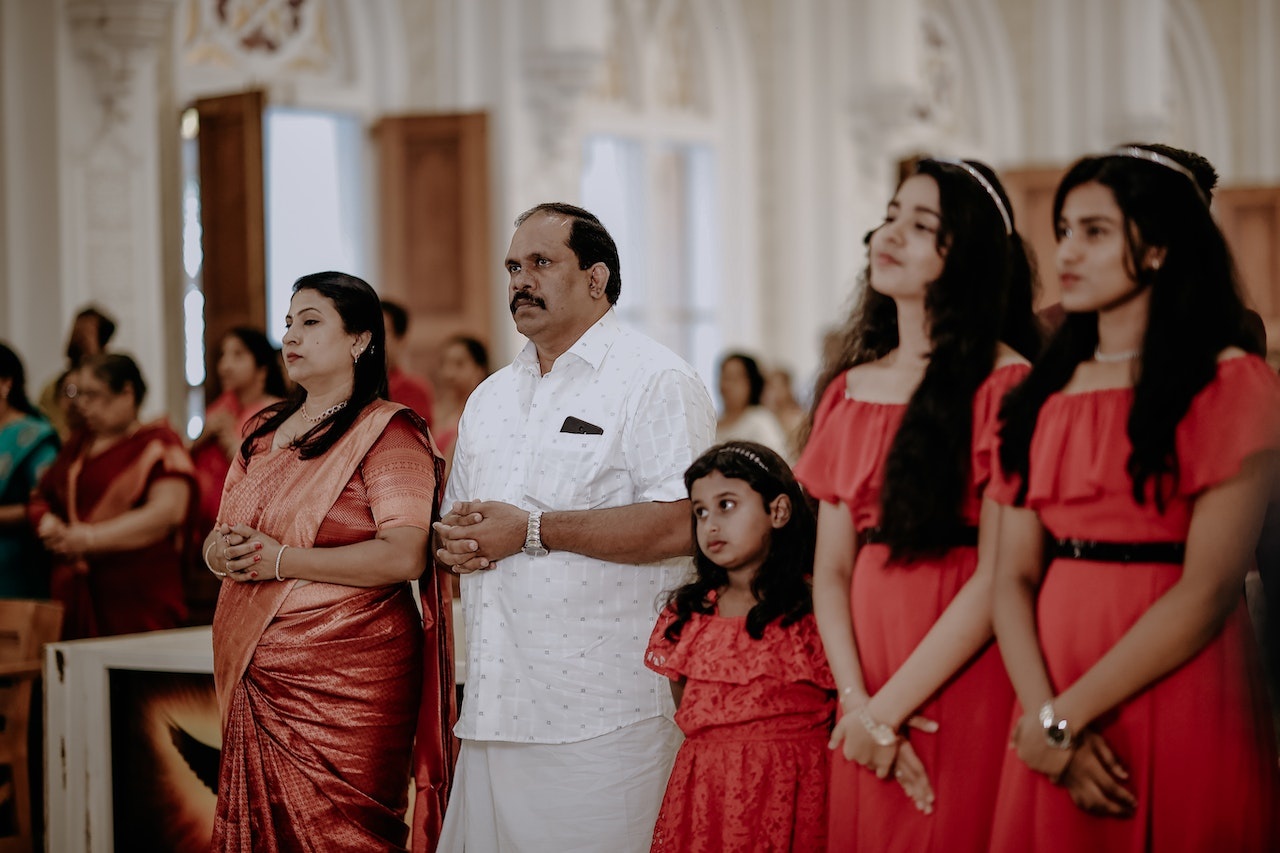 Determine the size that resonates with you and aligns with the concept of a micro wedding. While there's no strict rule, micro weddings often have a guest count ranging from 20 to 50.
3. Prioritize Meaningful Connections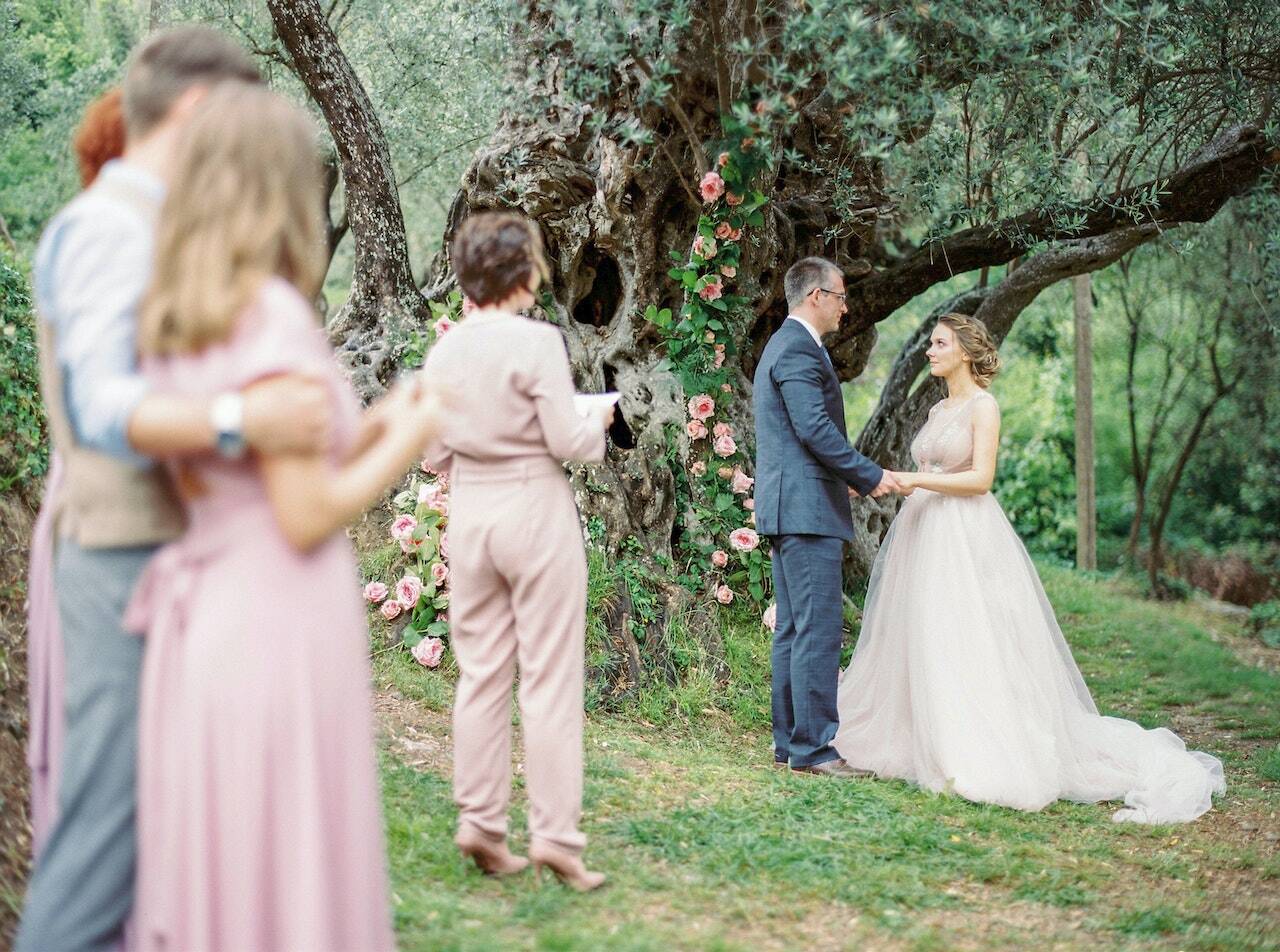 As you consider extended family and friends, focus on relationships with depth and significance. Think about the people who have been part of your journey and who will genuinely enhance your celebration.
4. Consider Venue Capacity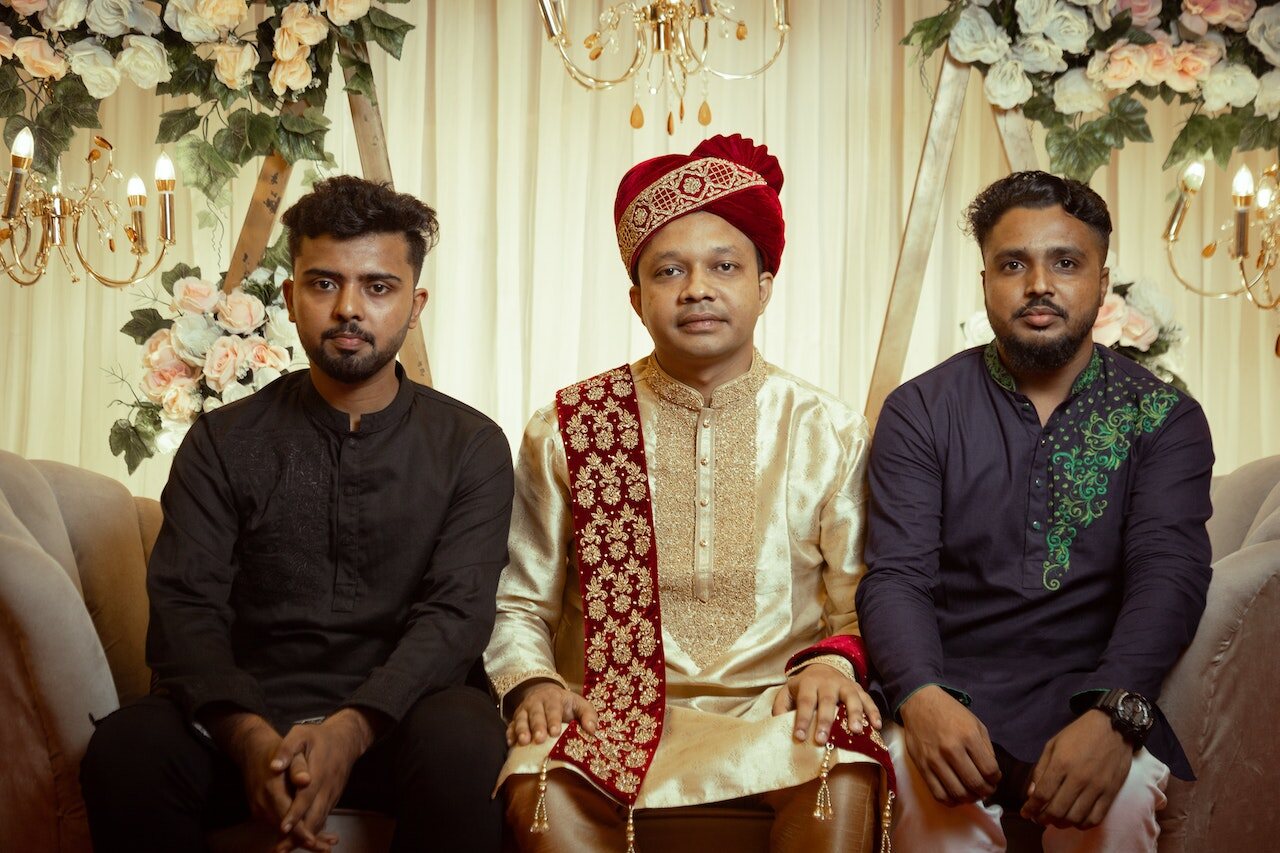 Keep your chosen micro wedding venue in mind when finalizing your guest list. Ensure the space comfortably accommodates your loved ones while maintaining an intimate atmosphere.
5. Communicate Openly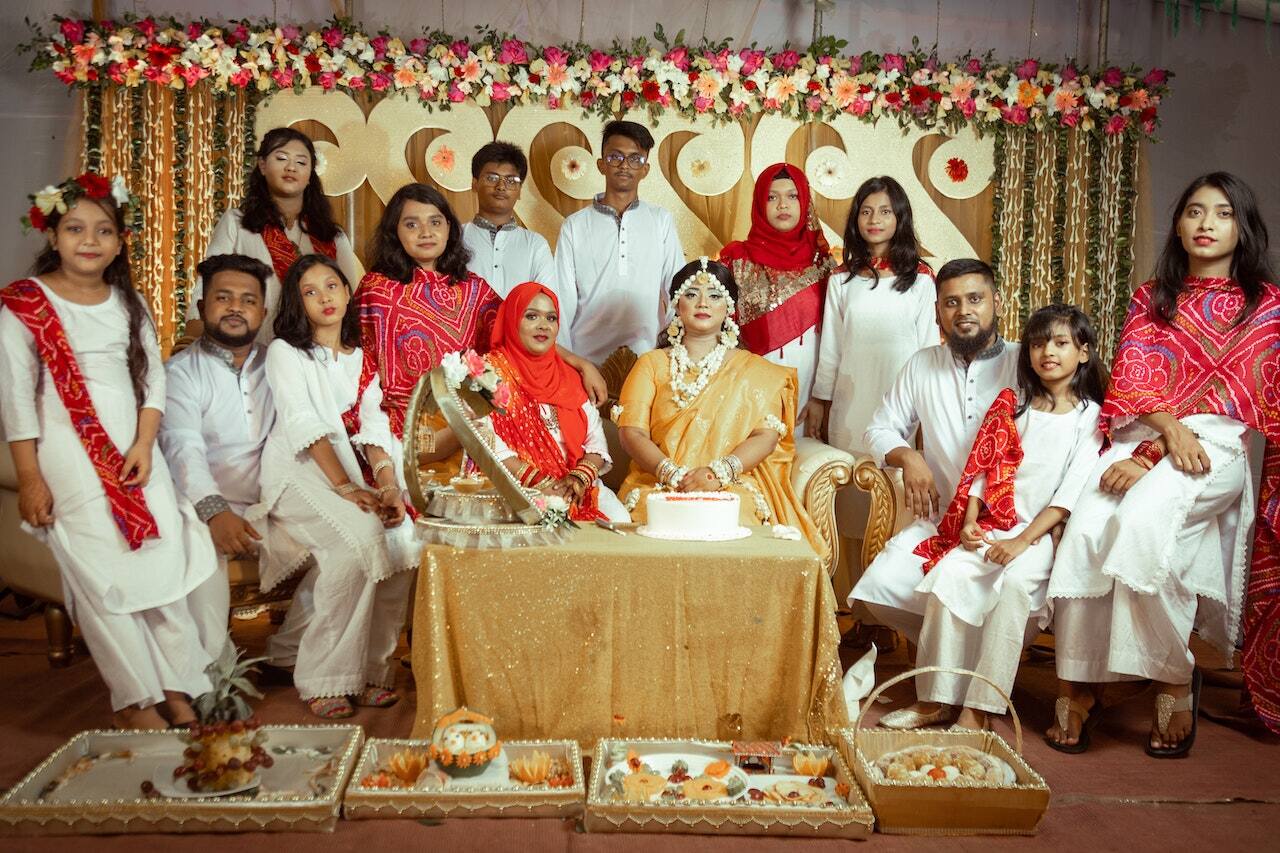 If your micro wedding invitation is met with inquiries or expectations from those not invited, approach the conversation with understanding. Explain the concept of an intimate celebration and your desire for a close-knit gathering.
6. Respect Partner's Input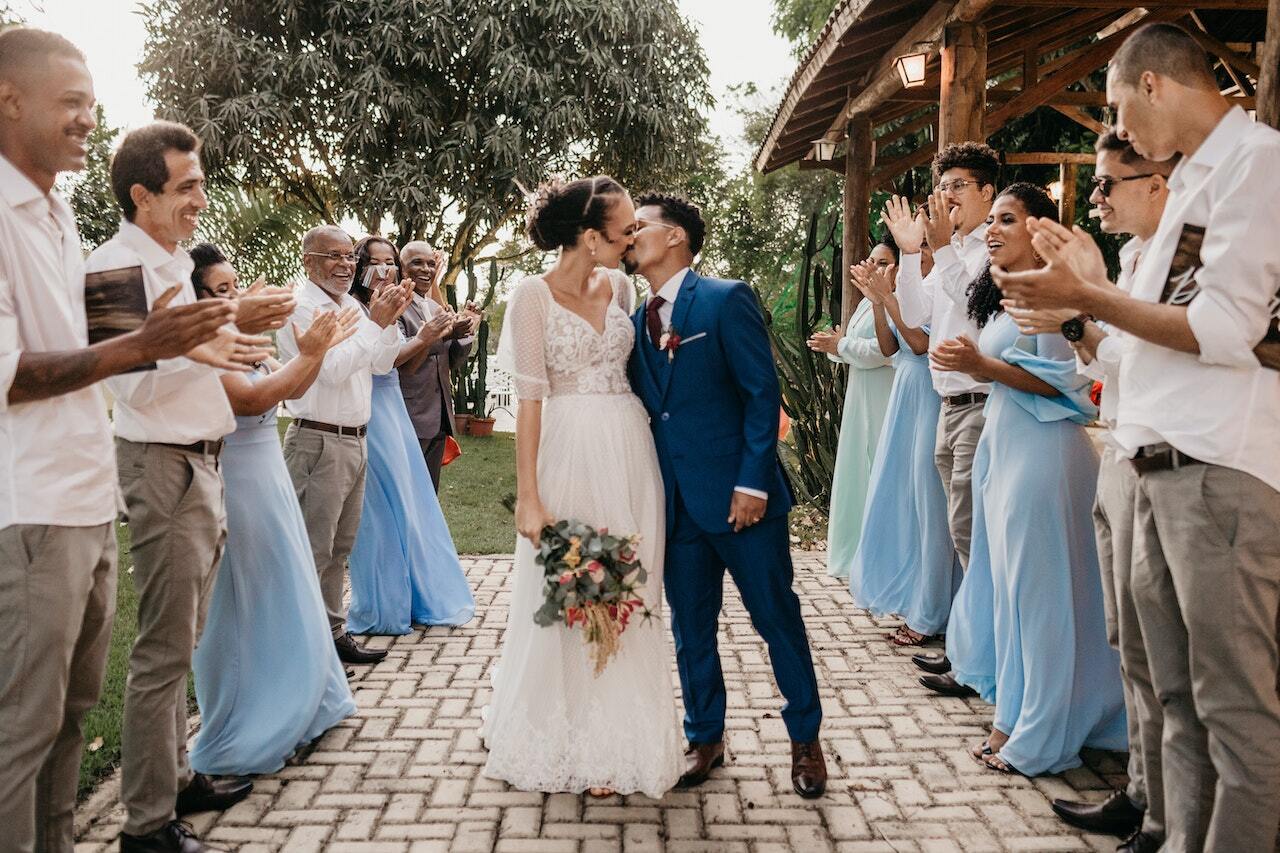 If you have a partner, ensure you are aligned on the guest list—balance and compromise between your respective families and friends to create a harmonious selection.
7. Include Your Vendors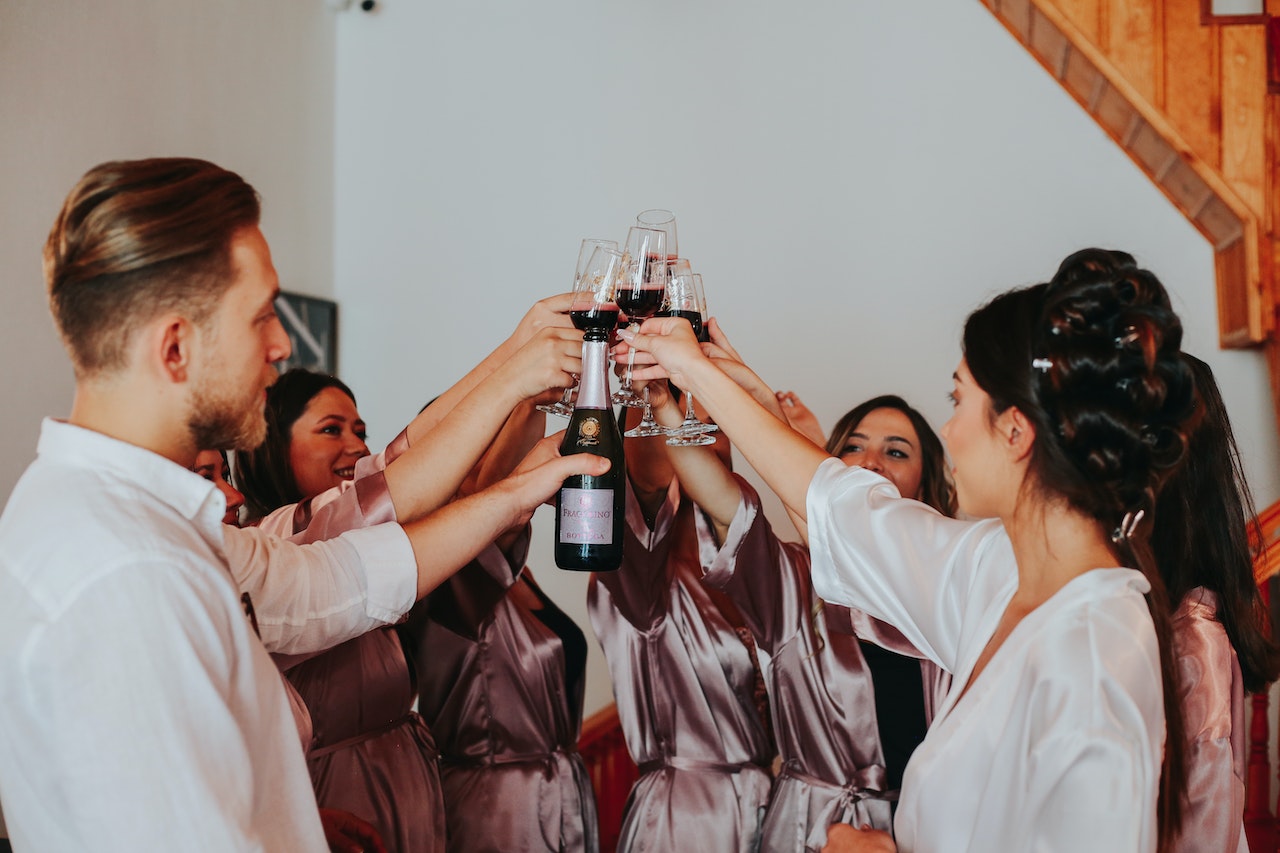 Consider including your photographer, officiant, or other essential vendors in your micro wedding guest list. They'll play a pivotal role in capturing and facilitating your intimate celebration.
8. Virtual Participation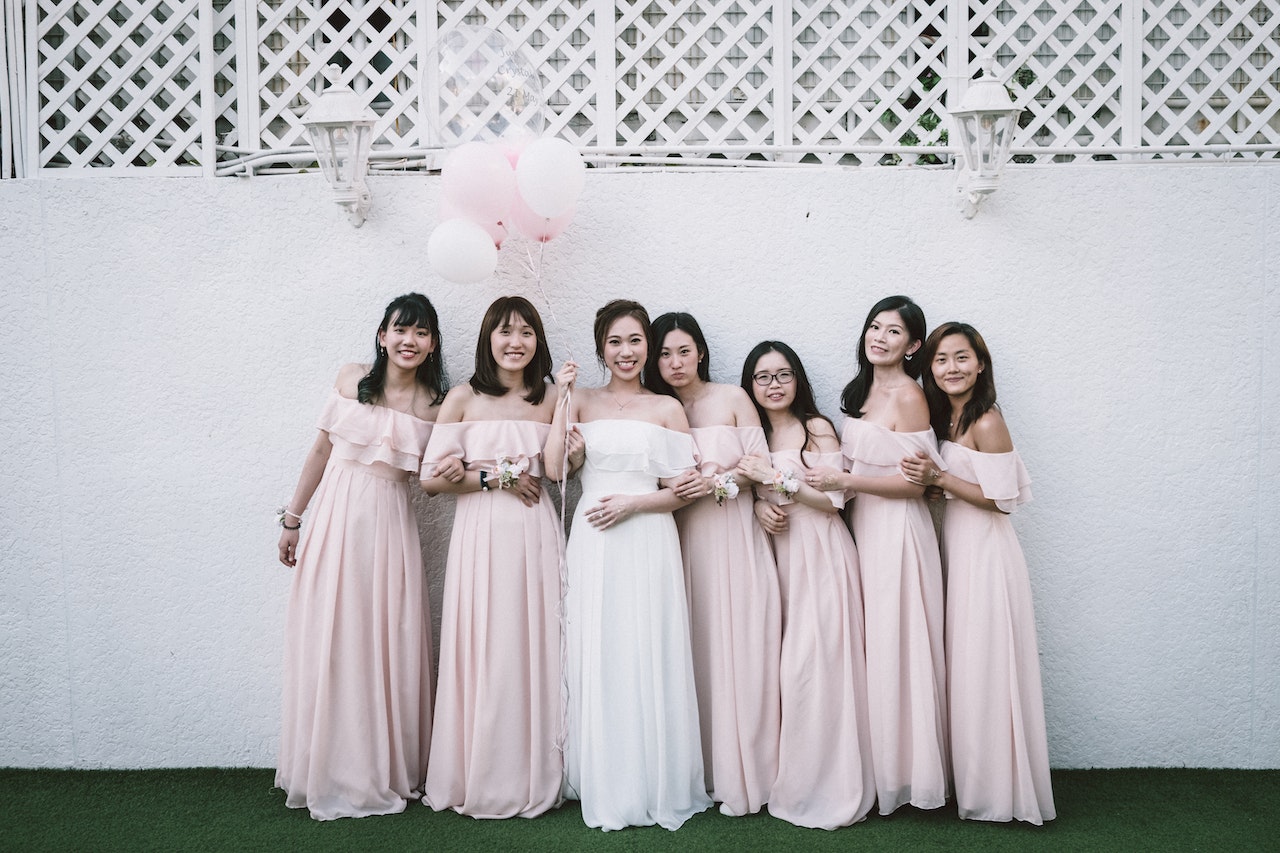 If there are loved ones who can't physically attend, consider incorporating virtual elements through live streaming. This way, they can still be part of your joyous moment.
9. Personalize Invitations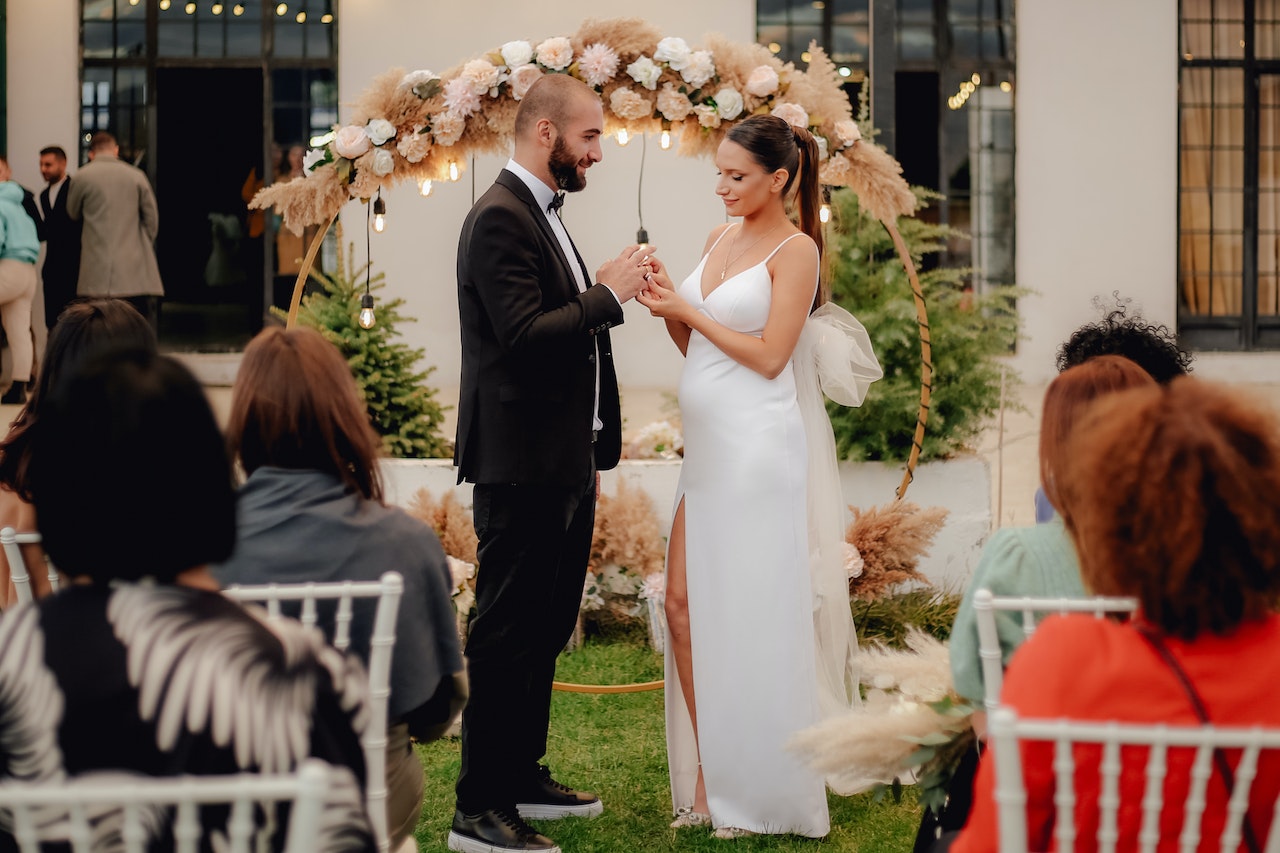 Craft your micro wedding invitations with care, reflecting the intimate nature of your celebration. Handwritten notes or personalized touches add warmth and authenticity.
10. Evaluate Plus-ones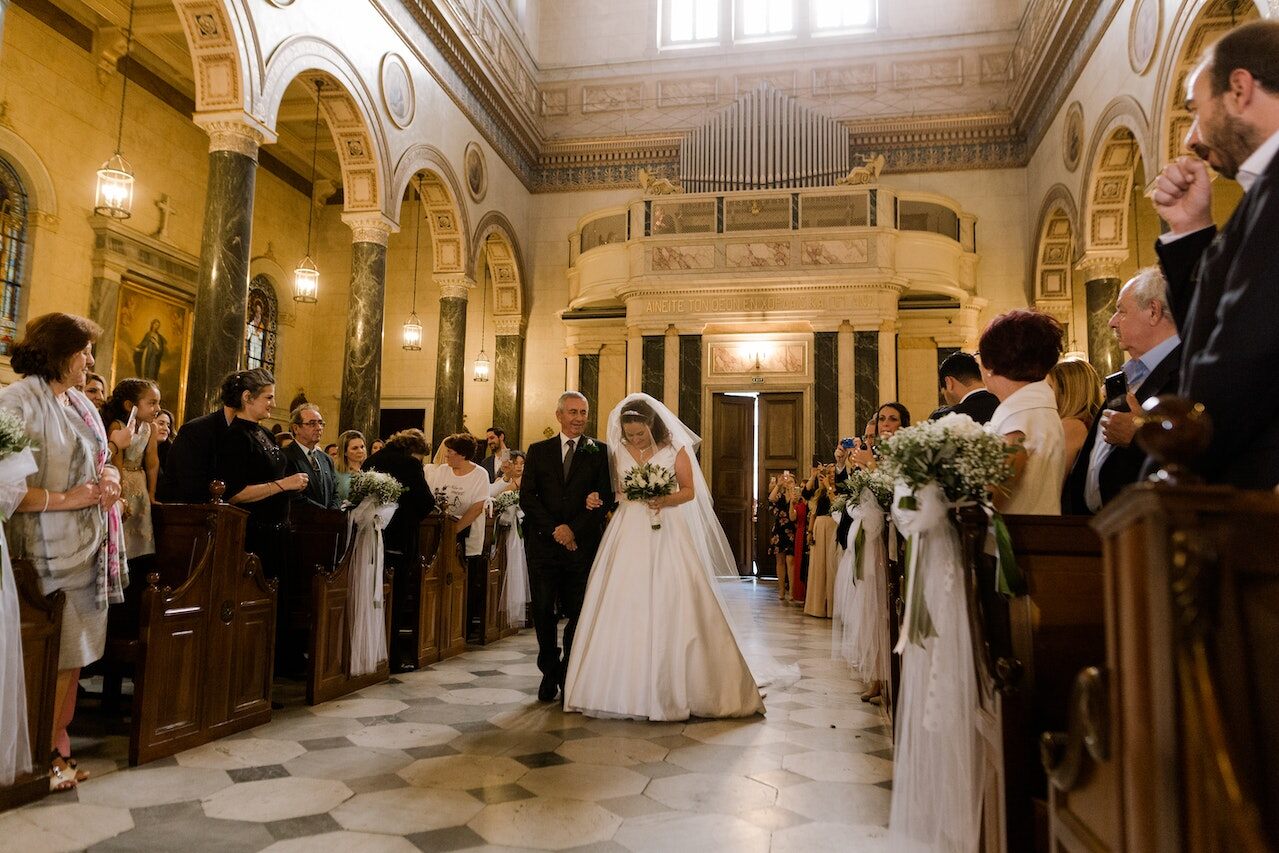 Evaluate whether guests should have a plus-one, prioritizing partners or significant others of long-standing relationships.
11. Children And Families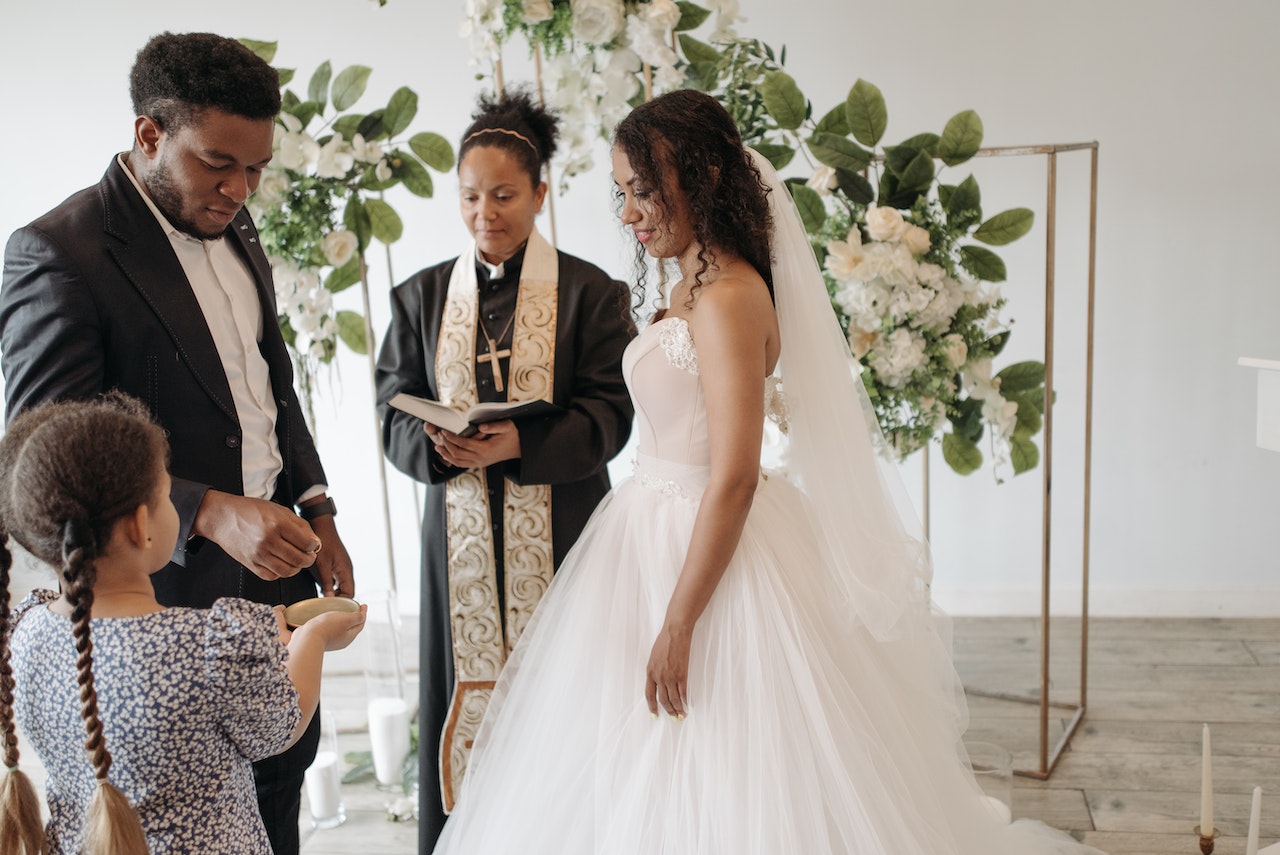 Decide whether children will be included in your micro wedding. If you choose to invite families, ensure child-friendly arrangements.
12. Plan Carefully for Elders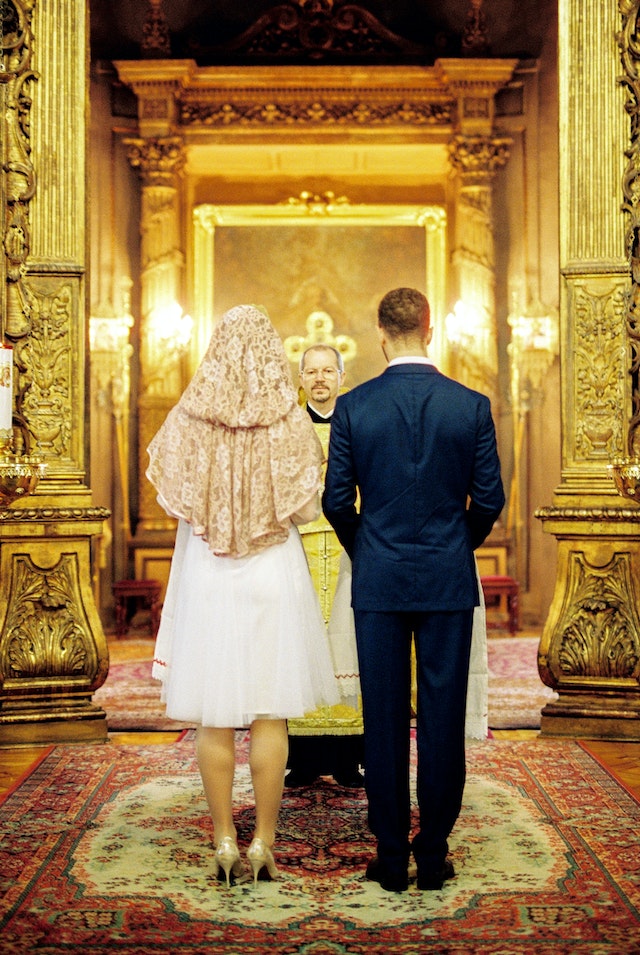 Make accommodations for elderly guests in your wedding plans, such as seating arrangements, accessibility, and comfort.
13. Embrace Small Circle Traditional Wedding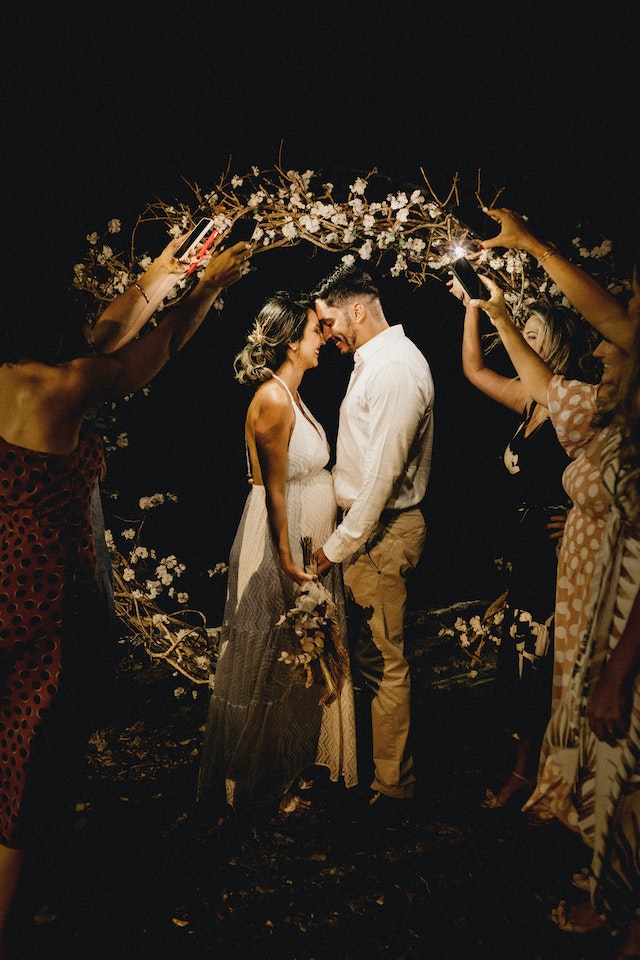 Cultivate wedding traditions that thrive in smaller circles, like sharing a meal or heartfelt toast with all your guests.
14. Personal Connections over Obligations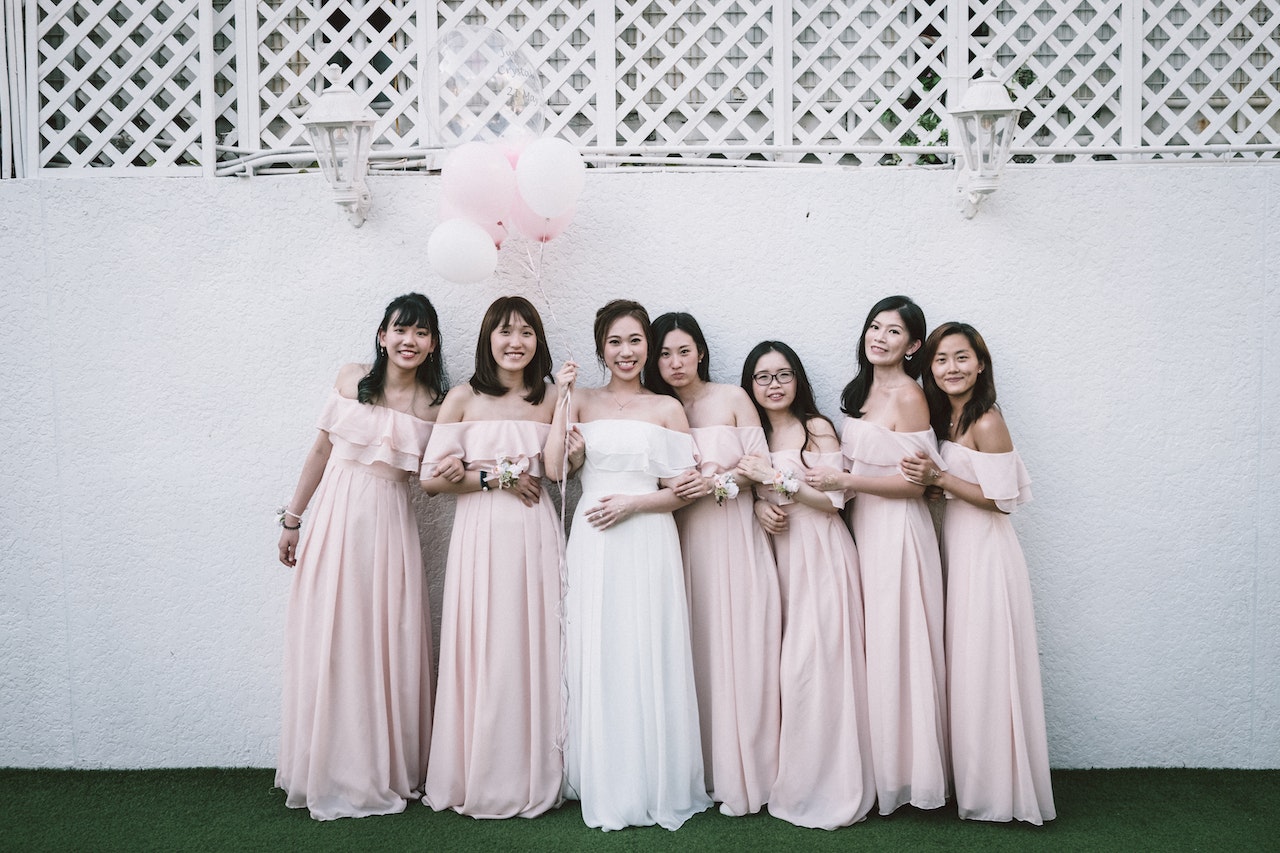 Focus on inviting those with whom you share personal connections rather than feeling obligated to invite distant acquaintances.
15. Finalize And Communicate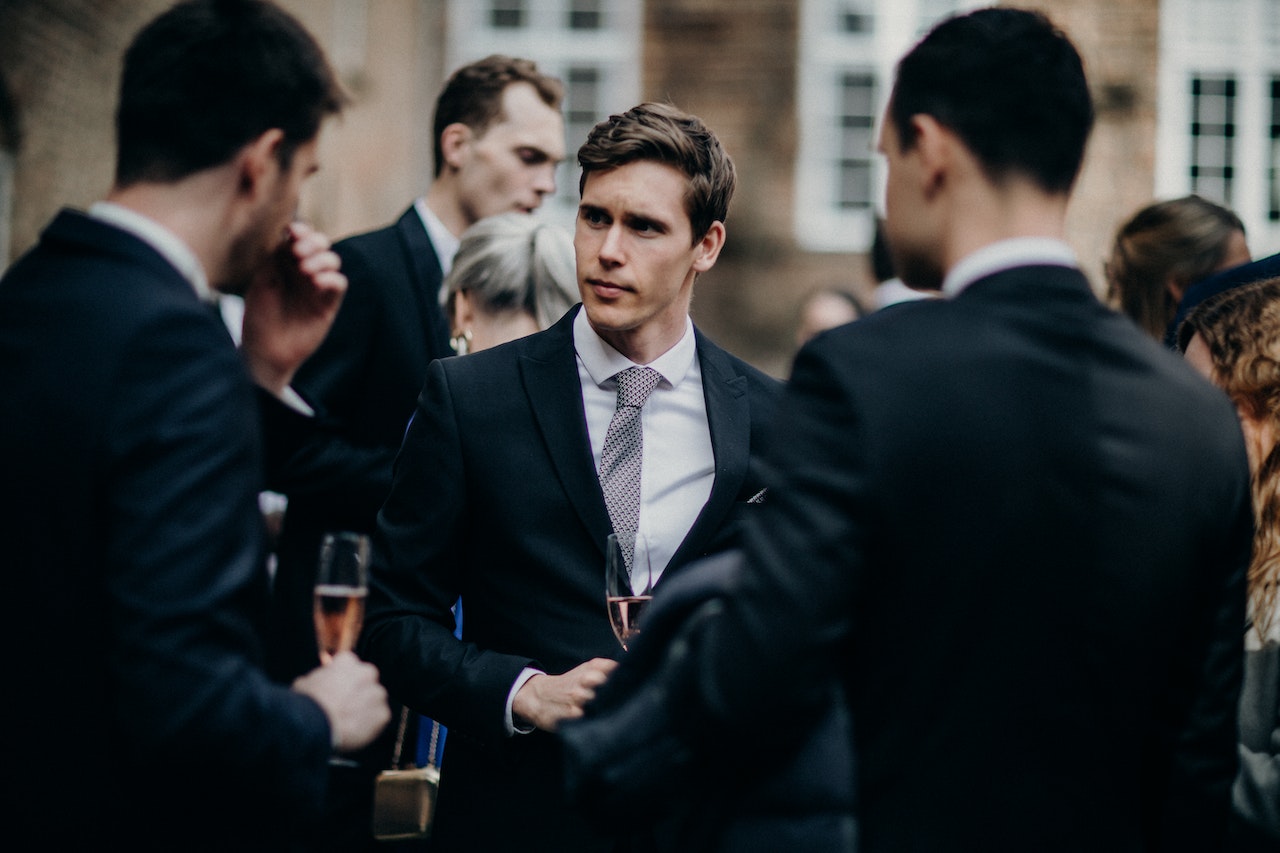 Once your micro wedding guest list is complete, communicate your plans clearly with your guests. Provide necessary details, like the smaller size, to set appropriate expectations.
The Hidden Advantages of Opting for a Micro Wedding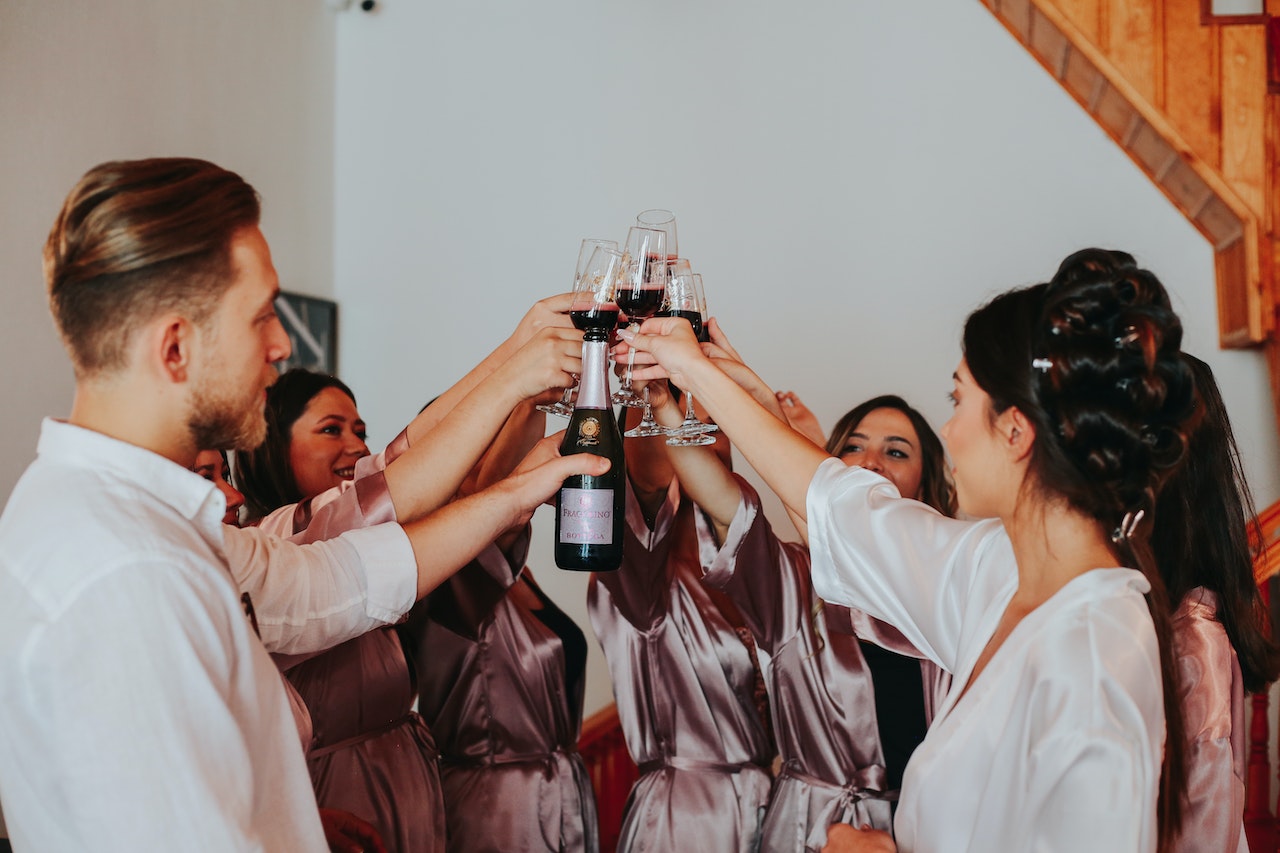 A small wedding offers hidden advantages that enrich the essence of your special day. By embracing the intimacy of a smaller guest list, you create an atmosphere where connections are heartfelt and every moment is infused with authenticity. The charm of a micro wedding lies in allowing you to focus on the depth of your love and the profound relationships you share. With fewer guests, you can focus on personalized details, ensuring every element reflects your unique journey. You can explore perfect wedding venues, quaint chapels, or picturesque outdoor spaces, curating an experience that resonates deeply with your vision.
The joy of micro weddings is its flexibility, offering options for meaningful elopements and lavish weekend getaways. These intimate affairs often allow for more significant interaction between you and your guests, creating cherished memories that are etched into the hearts of all who attend. As you exchange vows amidst a small circle of loved ones, the hidden advantages of a micro wedding unfold, offering a tapestry of moments radiating love, connection, and the beauty of simplicity.
Conclusion
A micro wedding is a shining gem of intimacy and authenticity, reflecting our profound connections with our closest loved ones. It's like a carefully crafted melody, a symphony of love and embracing simple joys, personalized details, and moments that truly matter. By choosing a micro wedding, you're choosing a path of heartfelt memories, shared laughter, and an experience that defies expectations. It's an invitation to celebrate love in its purest form, surrounded by those who hold a special place in your story.
ALSO READ: Indian wedding trends that are reshaping the wedding industry
11 Best Beach Wedding Dresses that Will Turn Your Dreams Into Reality
FAQs
How much does a micro wedding cost?
Micro weddings are generally budget-friendly due to guest limits, with an average cost of around $10,000 or more. Tailor your wedding budget to align with your vision and priorities.
---
Is a cocktail ceremony necessary at a micro wedding?
A cocktail ceremony is optional for micro weddings, but it can enhance the atmosphere and allow guests to mingle before the main reception. Creating an intimate atmosphere without a formal cocktail hour depends on the desired ambiance and flow.
---
Do you need a wedding planner for a micro wedding?
A wedding planner is essential for micro weddings, as they offer guidance, vendor recommendations, and assistance in planning and organizing details. They can bring the vision to life, handle logistics, and alleviate stress, allowing guests to enjoy their special day fully.
---
---