Top 10 Stylish and Durable Dining Sets at Great Discounts on Amazon Now
With so many different types of dining sets to put your hands on, you should definitely check out the mindblowing deals at Amazon's Great Republic Day Sale!
Updated on Feb 01, 2023 | 09:00 AM IST | 123.6K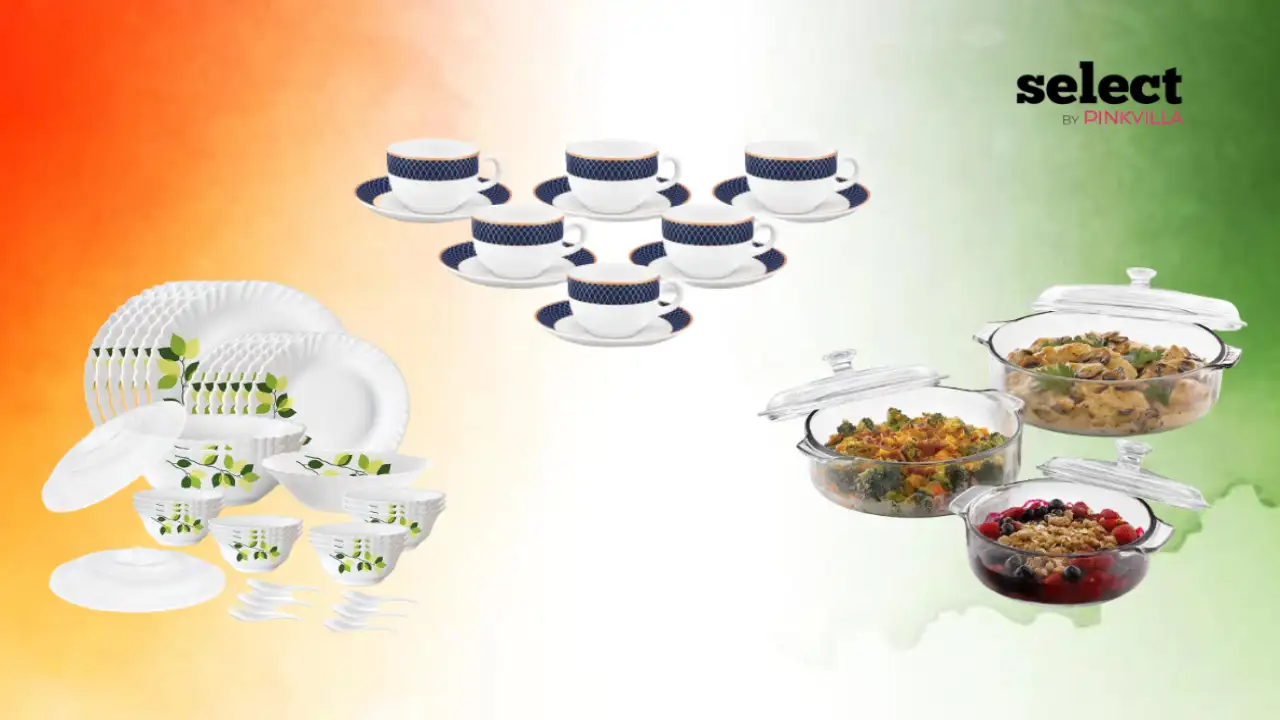 The products curated for this article are independently chosen by the editorial team. If you make a purchase through the
links
mentioned below, we may receive a commission. Check out our
product research & curation process
From hosting a dinner party to having a family get-together feast, possessing the proper dinner set can make all the difference. With a wide variety of dinner sets available from some of the best brands, there is something for everyone. Whether you prefer classic designs or contemporary styles, Amazon has it all. You can find sets in different materials, including ceramic, stoneware, stainless steel, and glass.
So why wait? Let us quickly explore some of the most popular and stylish dining sets. Shop now and get the perfect dinner set for your home at an exceptional price!
10 Most Chic and Affordable Dining Sets to Present Your Scrumptious Meals
1. Cello Opalware Tropical 18pcs Dinner Set
This pure white dinner set with delicate floral prints by Cello looks pleasing to the eyes and is amongst Amazon's top choices. The entire set is made from toughened opal glass using advanced German technology, which makes it bacteria-free, non-porous, and hygienic for everyday use. Moreover, the material is eco-friendly, scratch-resistant, and microwave and dishwasher-safe, making this dinner set a must-have for your home!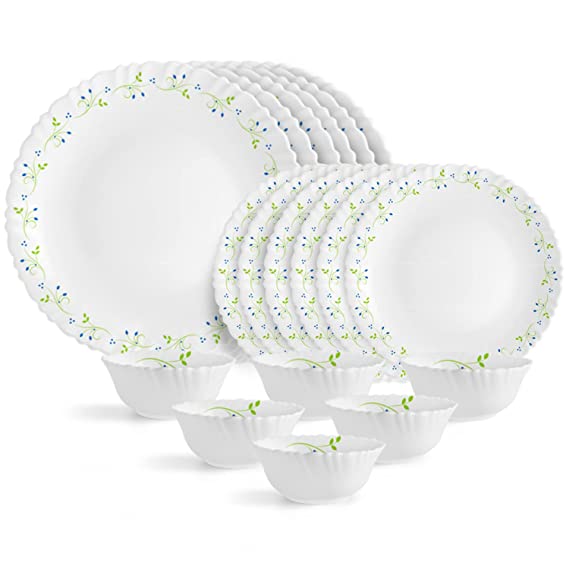 (as of 18/1/2023 17:40 IST)
2. Larah by Borosil Silk Series Opalware Dinner Set
This dinner set from Larah by Borosil is ideal for large families or hosting guests. The opal ware material, adorned with soothing leafy prints, is not only refreshing to look at, but also provides heat- and scratch resistance. That, in turn, makes this dinner set sturdy and long-lasting. Pick your ideal set from the multiple variants as soon as possible, and get a whopping 53% off!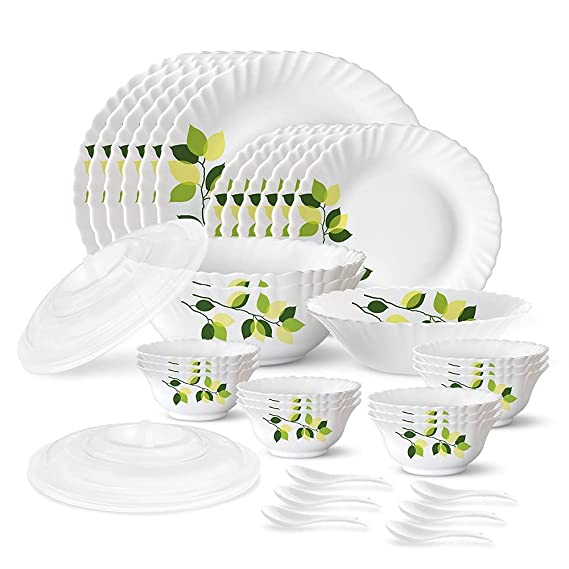 (as of 18/1/2023 17:40 IST)
3. Cello Floral Mixing Bowls with Lid
This dinner set by Cello includes bowls in 3 distinct sizes and reflects a sophisticated choice to serve delectable dishes. It is made of eco-friendly material — opal glass— and comes in several color variants for you to shortlist your favorite one. The sturdy material is non-porous, microwave-friendly, and easy to clean (yes, even hardcore haldi stains!). Moreover, the lid traps the heat, keeping your meal hot until service time.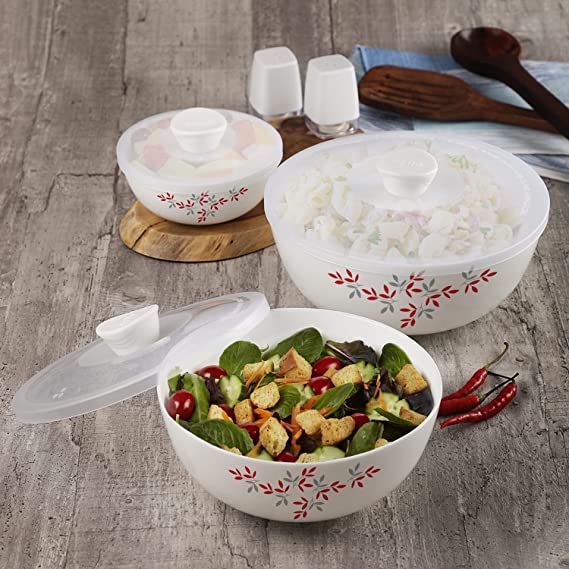 (as of 18/1/2023 17:40 IST)
4. Clay Craft Master Fine Ceramic Floral Printed Coffee/Tea Mug Set of 6
Nothing can beat the peace and satisfaction of drinking tea or coffee, especially after waking up. And what better way to enjoy every sip without making that "aah" sound? Trust us; grabbing this set mug set from Clay Craft Master at flat 31% off will give that exact joy! These mugs are made from ceramic material with vintage floral prints and easy-gripping handles. While the sturdy and durable material makes them dishwasher and oven safe, the several color and combinations make them a worthy investment!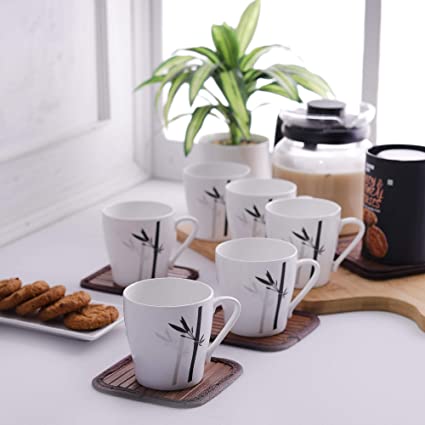 (as of 18/1/2023 17:40 IST)
5. Neelam Stainless Steel Premium Dinner Set
There is no other time as good as now to replace your worn-out utensils with these new, shiny, and premium ones from Neelam. From thalis and small plates to bowls, glasses, and spoons — this dinner set of 50 stainless steel vessels includes everything for your daily dining use. Whether you are planning to gift a top-notch dinner set to others, or want to offer this exclusive set for your family to savor yummy feasts, grab it now before the deals run out!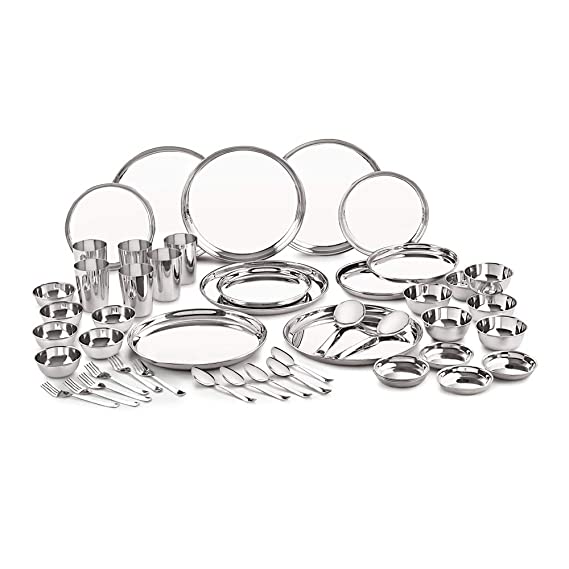 (as of 18/1/2023 17:40 IST)
6. Milton Insulated Inner Stainless Steel Casserole
This exotic marble-finished casserole set from Milton makes an ideal purchase for multiple uses, like storing warm rotis, overnight curd preparation, serving hot curries, etc. One of the best features that stands out is that the stainless steel material of this casserole set has double-walled PU insulation, which helps to maintain the temperature of the stored items. It's time to make wise choices and select your favorite from 3 attractive colors - green, grey, and white!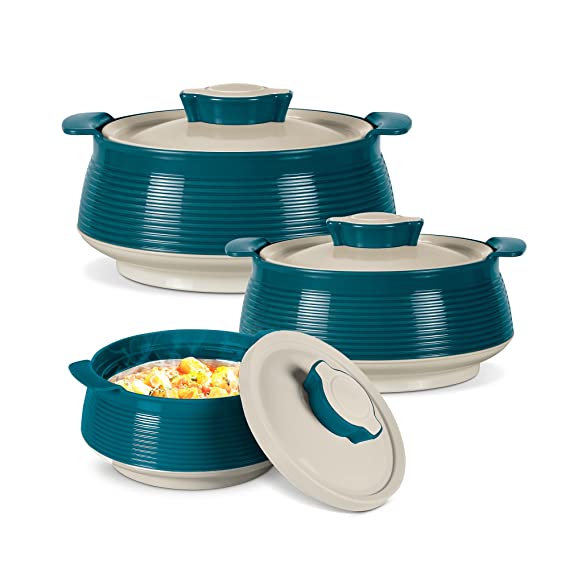 (as of 18/1/2023 17:40 IST)
7. Diva From La Opala Sovrana Collection Cup & Saucer Set
This super light and elegant cup and saucer set by Diva From La Opala Sovrana is another must-buy essential dining item and is equally suitable for self-use and gifting. The cups and saucers are scratch-resistant, break-resistant, and microwave and dishwasher-safe. Add to these, the long-lasting opal material and steal-worthy price to make it an irresistible deal!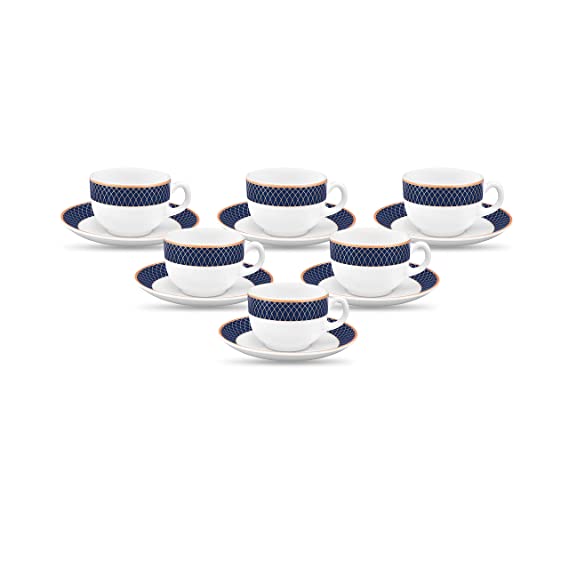 (as of 18/1/2023 17:40 IST)
8. Sumeet Stainless Steel Plate
Every Indian knows that the best way to enjoy a meal is straight from thalis, especially when it comes to daal- or rajma-chawal. And this set of 6 stainless steel plates from Sumeet is just what you need. From aloo or gobhi-parathas (yes, with ghee) and chhole chawal to pizzas — enjoy your choice of the food item and the flat 41% discount on this set now!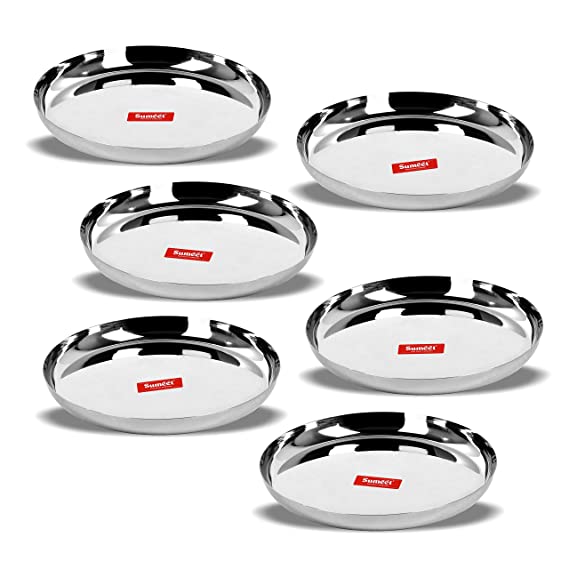 (as of 18/1/2023 17:40 IST)
9. Sumeet Stainless Steel Mini Dessert Plates/Bowls
Once you are done devouring your meal to the last bite, won't it be satisfying to finish strong with a dessert? "No!" — has said no Indian ever! These mini apple-shaped plates or bowls from Sumeet adorn an elegant mirror finish giving them a classy appeal. Moreover, they are pretty durable, easy to wash and maintain, and scratch-resistant. So, do not forget to add these stainless steel bowls along with the steel plates on discount from Sumeet to your cart before making payment!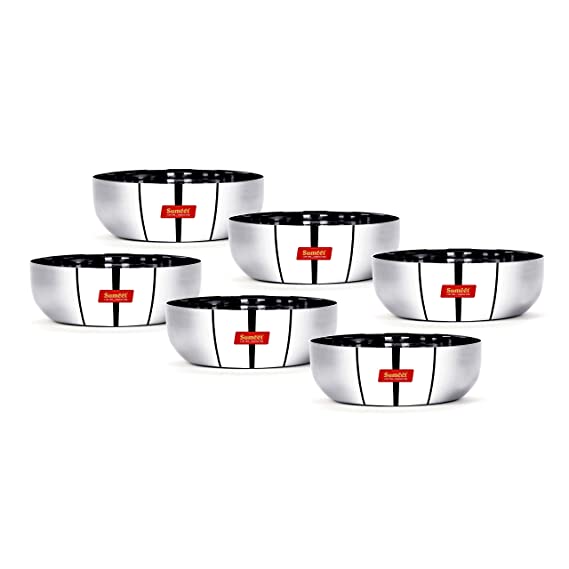 (as of 18/1/2023 17:40 IST)
10. Ginoya Brothers Glass Casserole
These large-sized glass bowls with lids from Ginoya Brothers are another perfect utensil to take out in front of your guests. With 3 size variants, you can pick one each for soup, rice, and curry. Moreover, these versatile bowl cum casseroles are dishwasher, microwave, and freezer safe. So, you can store the leftover food directly in your fridge post every meal without having to transfer the items into separate containers!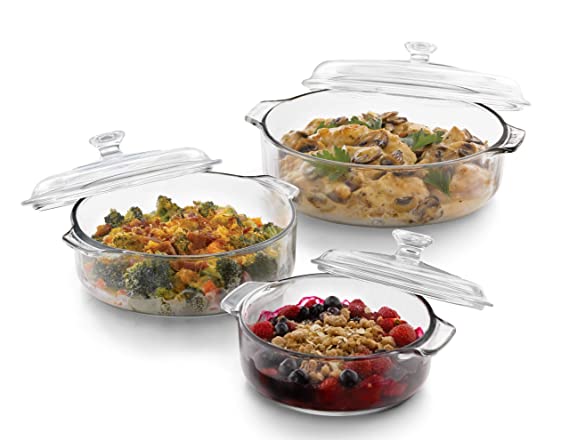 (as of 18/1/2023 17:40 IST)
The Amazon Great Republic Day Sale is the perfect time to upgrade your dinnerware. With a wide selection of dinner sets from top brands, you can find the perfect dining set to suit your needs. Whether you are looking for something modern and stylish or classic and timeless, you are bound to find something in our collection that catches your attention. From gorgeous porcelain to durable stoneware, you will certainly find the ideal dining set that will make every meal a tad bit more special. And nothing better than to take full advantage of the generous discounts during this sale!
About The Author
With a marked inclination toward Interiors and a Post Graduation degree in Interior Design from VIFT Bangalore, Anubhuti... became a certified Home Decor writer to help people design their dreamy homes. With 4+ years of experience, she found her passion and solace when penning content backed with creativity, spice, sarcasm, fun, practicality, and a cup of strong coffee. Anubhuti is an ambivert, dog mom, traveler, critic, epicure, selenophile, nyctophile, bibliophile, and orophile! Read more
Top Comments
There are no comments in this article yet. Be first to post one!