Can You Wear Black to a Wedding? Here's What You Need to Know
Are you wondering "Can you wear black to a wedding?" Find out the answer and more wedding attire tips in our guide. Dress elegantly and make a stylish statement!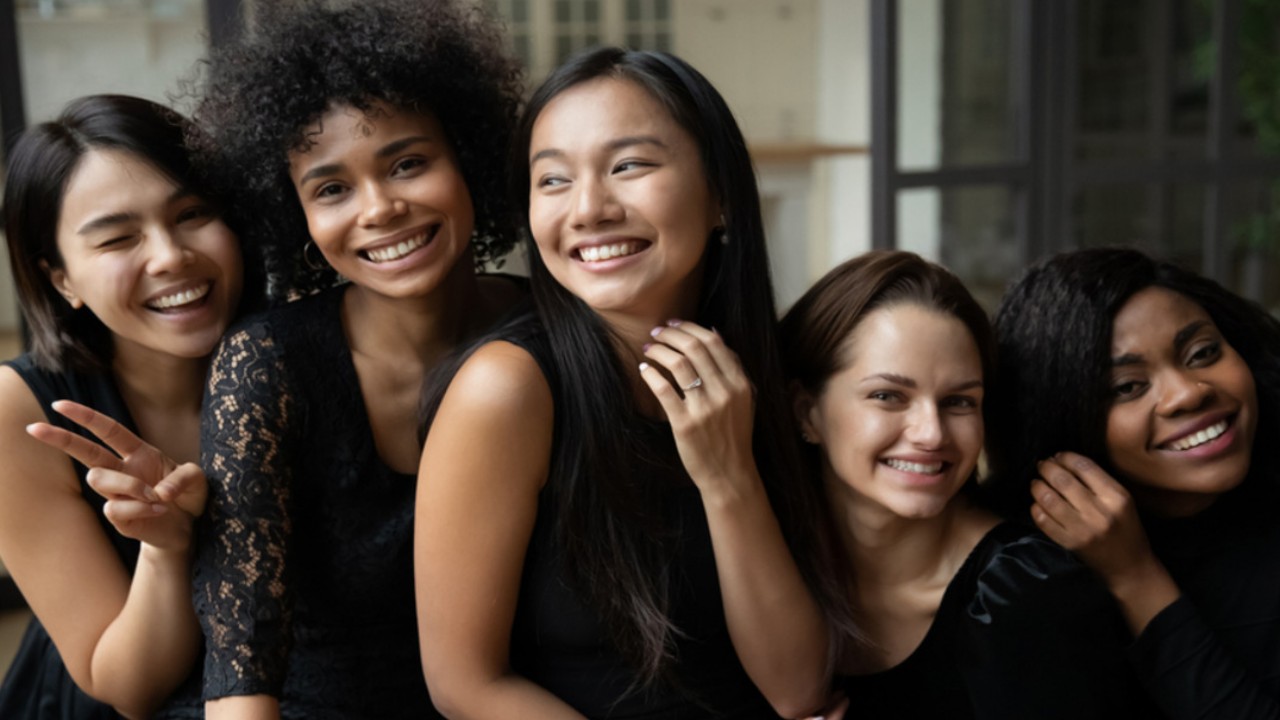 Wedding ceremonies are a beautiful celebration of love, a special day for the couple to share with their family and friends. It is an opportunity for guests to dress up and showcase their style. However, with so many unwritten rules about wedding attire, it can be difficult to determine what is appropriate to wear. One common question that comes to mind is, "Can you wear black to a wedding?"
Black has long been associated with mourning and funerals, making it a color that's typically avoided at celebratory events. However, over the years, black has become more and more prevalent in everyday fashion, leading to some brides and grooms breaking away from traditional wedding colors. The debate about wearing black to a wedding has become increasingly relevant, but the answer remains unclear. 
In this article, we'll delve into this controversial topic, explore the reasons why black might or might not be a good choice, and ultimately, leave it up to you to decide if you can wear black to a wedding. Read on to learn more! 
Is It Appropriate to Wear Black to a Wedding?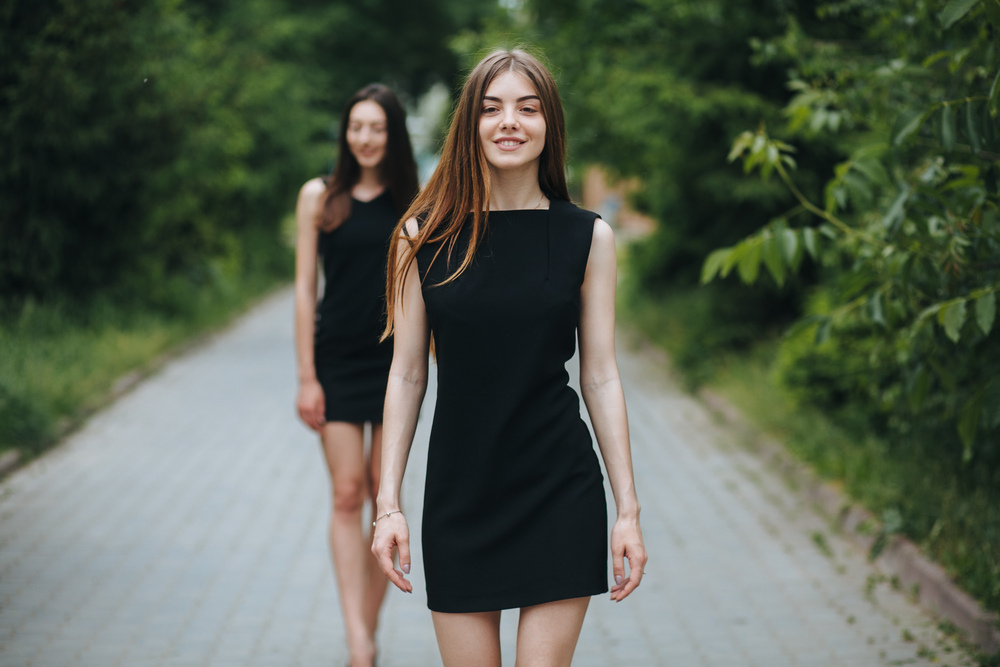 Absolutely, wearing black to a wedding can be entirely appropriate, without any sense of disrespectfulness. Gone are the days when black attire was strictly limited to mourning and funerals. These modern times allow for a bolder statement that black fashion can offer. It's not just about tradition anymore, but rather a personal preference that can set one apart from the crowd. 
While it may be acceptable to wear black to most weddings, there are still a few exceptions. So, it's important to evaluate the event and dress accordingly. Nonetheless, wearing black can exude chic and elegance that no other color can, and this alone makes it an exceptional choice for any wedding affair.
Can You Wear Black to a Summer Wedding?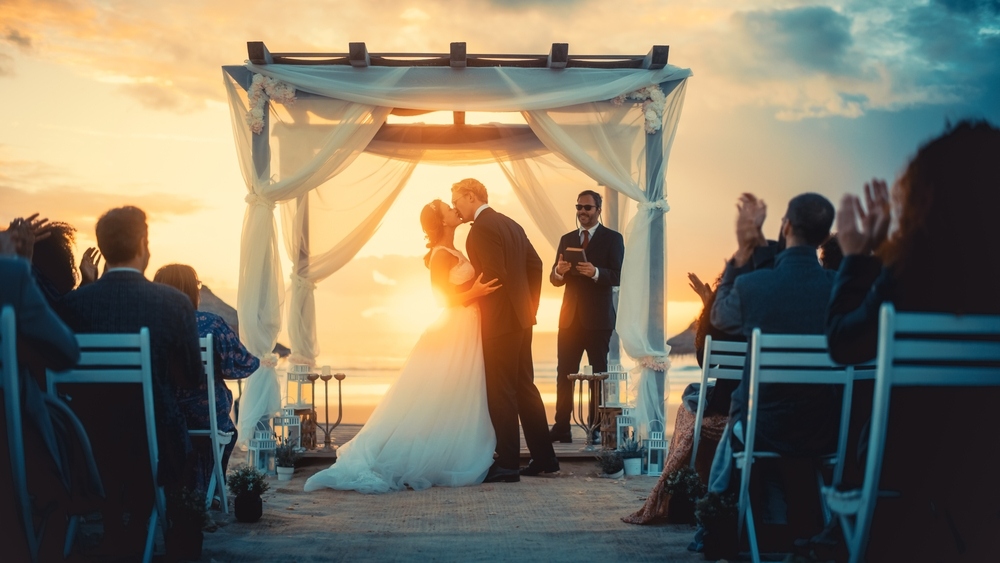 Wearing black to a summer wedding can definitely be a bold fashion statement, but keep in mind how you'll feel in the heat. You might end up feeling uncomfortably hot if you opt for black. Instead, save the all-black attire for a formal winter wedding where it can shine against the snowy backdrop. 
That being said, black is an extremely versatile color and can be worn in various styles for any type of nuptial celebration. If you're attending a casual wedding, consider a loose-fitting midi dress or shirt-and-slacks combo. If the dress code is more formal, opt for a sleek jumpsuit or suit. 
Black is the perfect canvas for accessorizing, and there are endless ways to jazz up your look. You can add a pop of color with bold jewelry or statement shoes. A colorful wrap or stole can also add some drama to your outfit, as can a chic handbag. Besides, lucite-made pieces can complement the overall look, ranging from jewelry to other accents. The possibilities are endless when it comes to black attire, so experiment and see what unique style you can come up with!
Can You Wear Black to a Wedding in the Spring Season?
While some may argue that black is not suitable for a spring wedding due to its association with winter, others believe that the color can be paired with light and bright accessories, such as a colorful scarf or jewelry, to give it a springtime twist.  
If you decide to wear black to a wedding in spring, keep in mind the formality of the event. For a formal affair, opt for a long black dress with a flowy fabric and add a pop of color to your shoes or clutch. For a more casual or outdoor wedding, choose a short black dress or skirt paired with a light-colored blouse or cardigan.
Is It Okay to Wear Black to an Outdoor Wedding?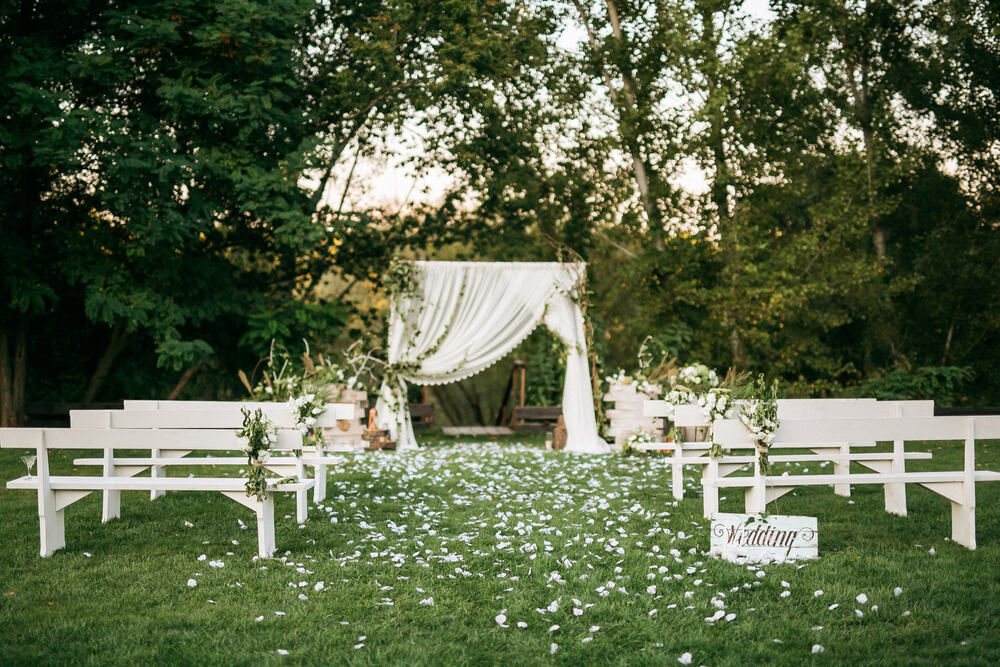 The answer to this question ultimately depends on the specific outdoor wedding and the dress code stated on the invitation. However, there are a few general guidelines to keep in mind when deciding what color wedding outfit to wear in an outdoor setting.  
First and foremost, it's important to consider the season and time of day of the wedding. If the wedding is in the middle of summer and is taking place during the daytime, black may not be the most appropriate color choice as it can absorb heat and make you feel uncomfortably warm. Instead, opt for lighter colors and breathable fabrics. On the other hand, if the wedding is taking place in the evening or during a cooler season, black can be a sophisticated and elegant choice. Just be sure to balance it out with some colorful or metallic accessories to prevent your outfit from looking too somber.  
Another factor to consider is the overall style of the wedding. If it's a casual and relaxed affair, you can probably get away with wearing black, especially if you dress it down with sandals and a boho-style purse. However, if the wedding is more formal or traditional, you may want to choose a different color or dress style that's more in line with the dress code.
Can the Bride Wear Black to the Wedding?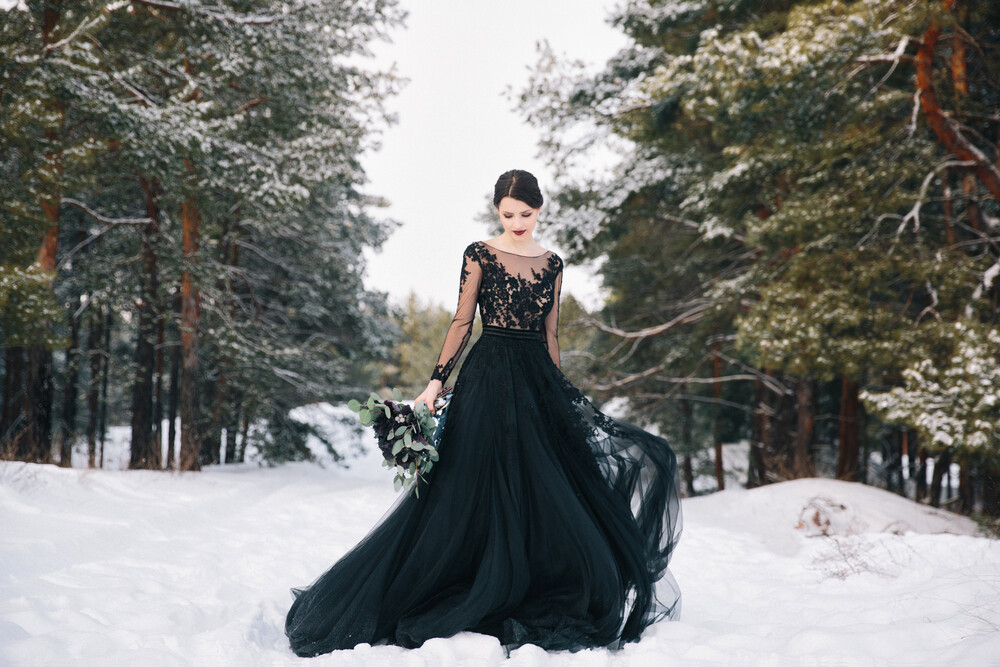 Traditionally, the bride would wear white to symbolize her purity and virginity, but times have changed and the meaning of wedding attire has evolved as well. In fact, more and more brides are choosing to break away from tradition and opt for alternative wedding dresses in a range of colors.
Wearing black on your wedding day can make a powerful statement and show your confidence in bucking traditional norms. Not to mention, a black wedding dress can be absolutely stunning and unique, especially when paired with the right accessories.
What Should You Keep in Mind When Deciding Whether to Wear Black to a Wedding?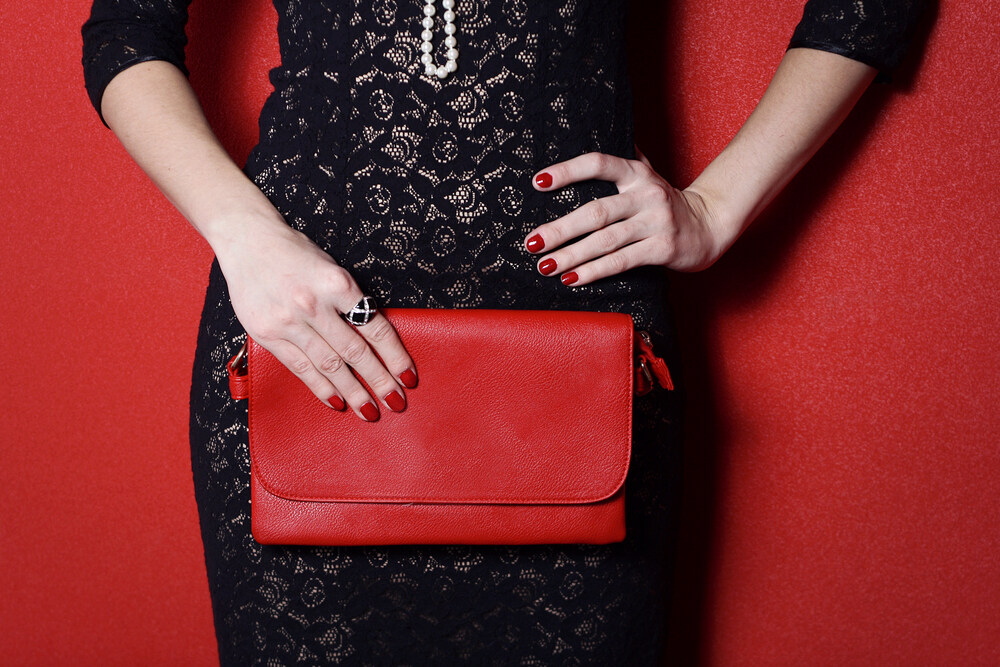 Before you go ahead and say yes to that black outfit, here are a few things you should keep in mind:
1. Consider the Dress Code:
Most wedding invitations indicate whether the event is a black-tie, semi-formal, or casual affair. In black-tie events, guests are expected to dress formally in a tuxedo or gown, while a semi-formal dress code may require cocktail attire. If the wedding invitation specifies that the dress code is all-black or formal, then it's appropriate to wear black.
2. Cultural And Religious Considerations:
If the wedding ceremony is rooted in a particular religion or culture, it's important to consider any restrictions regarding attire. For instance, in some Hindu weddings, it's considered inappropriate to wear black as it's a symbol of mourning. Similarly, in Chinese culture, guests should avoid wearing black or white as it's associated with mourning.
3. Think About the Venue And Time of Day:
The location and time of the wedding can also dictate what to wear. A formal evening wedding may warrant a black tie event, where wearing black may be a perfect fit. However, for a beach wedding or an outdoor wedding in the daytime, brighter colors and lighter fabrics would be more appropriate.
4. Accessories Can Make the Difference:
Wearing black to a wedding does not necessarily mean you have to stick to plain black attire. Adding colorful accessories like jewelry, shoes, or a scarf can break up the monotony and add some vibrancy to your outfit. You can also choose a dress with embellishments, sequins, or lace to give it some sparkle.
5. Respect the Couple's Wishes:
Ultimately, the decision of what to wear to a wedding boils down to respecting the couple's wishes. If they explicitly mention that they do not want their guests wearing black, then honor their request and choose an alternative outfit. After all, a wedding is about celebrating the couple's love, and the last thing you want is to inadvertently offend them by wearing something they don't approve of.
For What Kinds of Events Can You Wear Black to a Wedding?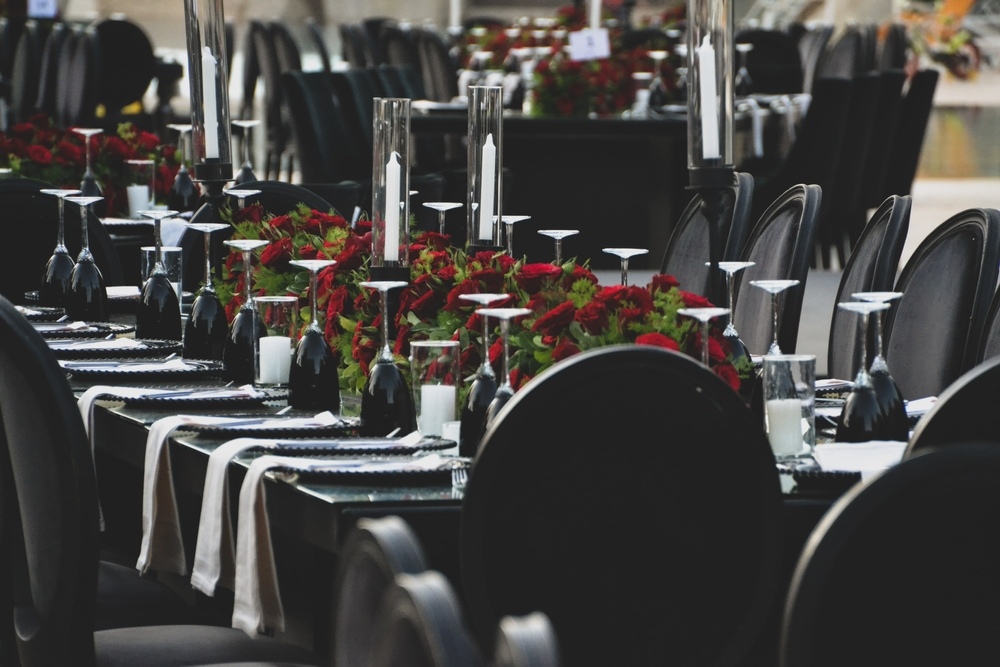 Wondering when you can rock that little black dress to a wedding? Here's the scoop on which kinds of weddings it's totally acceptable to wear black attire:
1. Formal Events:  
One of the most popular types of events where black attire is acceptable is formal weddings. This could be anything from a black-tie or white-tie wedding, where guests are expected to dress in elegant gowns and tuxedos. Black is an ideal color for such events, especially when it comes to evening weddings, as it gives an air of sophistication and timeless elegance. Just make sure you pair it with the right accessories and style your hair and makeup appropriately.  
2. Semi-Formal Celebrations:  
While formal events call for black-tie attire, semi-formal events allow for more flexibility in terms of dress codes. These events may still require a certain level of dressiness, but they don't demand as much formality. If you're attending a semi-formal wedding, wearing a black cocktail dress is always a safe bet. You can also play around with different styles, like a jumpsuit or a two-piece dress. The key is to dress stylishly but comfortably.  
3. Winter Weddings:  
Another type of wedding where wearing black is suitable is during winter weddings. The cold weather during this season calls for warmer and darker hues, which black can deliver. Additionally, black is a color that complements a winter landscape and makes you stand out among other guests. For a winter wedding, try wearing a long-sleeved black dress paired with tights and ankle boots. You can also accessorize with a cozy scarf and gloves to complete the look.
Conclusion
The age-old question of "Can you wear black to a wedding?" has a simple answer: yes, you can. The tradition of avoiding black at weddings is slowly fading away as people are becoming more open-minded and fashion-conscious. However, one should always exercise caution and keep the formality and style of the event in mind before deciding on an outfit. Ultimately, the goal is to celebrate the love and union of the couple, and what we wear is simply an expression of our support and admiration for them. So, wear black if you feel confident and comfortable in it, but always prioritize respecting the couple's wishes and creating a positive, uplifting atmosphere for their special day.
ALSO READ: Decoding the Wedding Guest Dress Code: Your Ultimate Guide

---