Captivating Fall Wedding Ideas to Make Your D-Day Memorable
If you have a wedding planned around fall and want to make a statement, we have you covered. Here's a list of fall wedding ideas that you can totally rely on.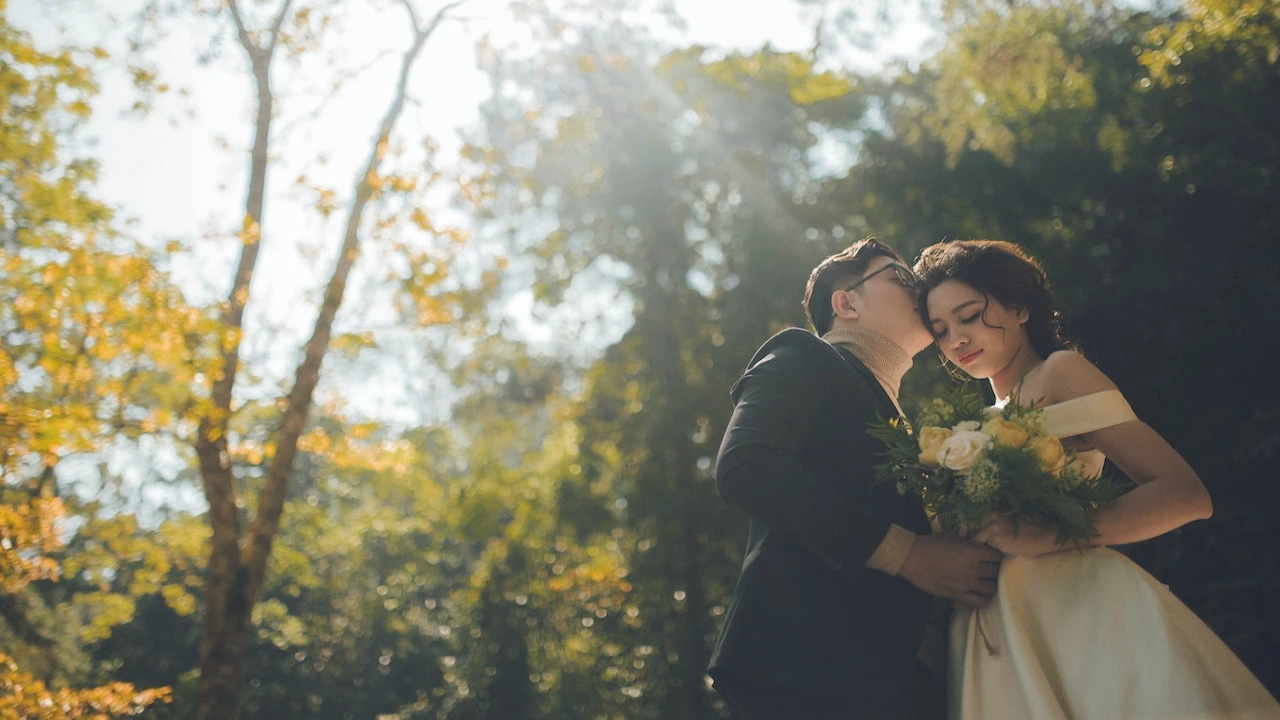 Fall, with its golden landscapes and cozy ambiance, emerges as the perfect season to embark on a journey of love and tie the knot. As nature prepares for its slumber, the breathtaking palette of warm hues sets the stage for a romantic and picturesque backdrop. It offers a boundless canvas for creativity and personalization, where couples can bring their unique vision to life. This is where fall wedding ideas come into play, as they allow partners to showcase their unique style and create an unforgettable experience for everyone involved. So, if you are also planning anything between September and November, look no further. We have curated a collection of truly enchanting options that will undoubtedly elevate the overall aesthetic of your special day.
30 Fall Wedding Ideas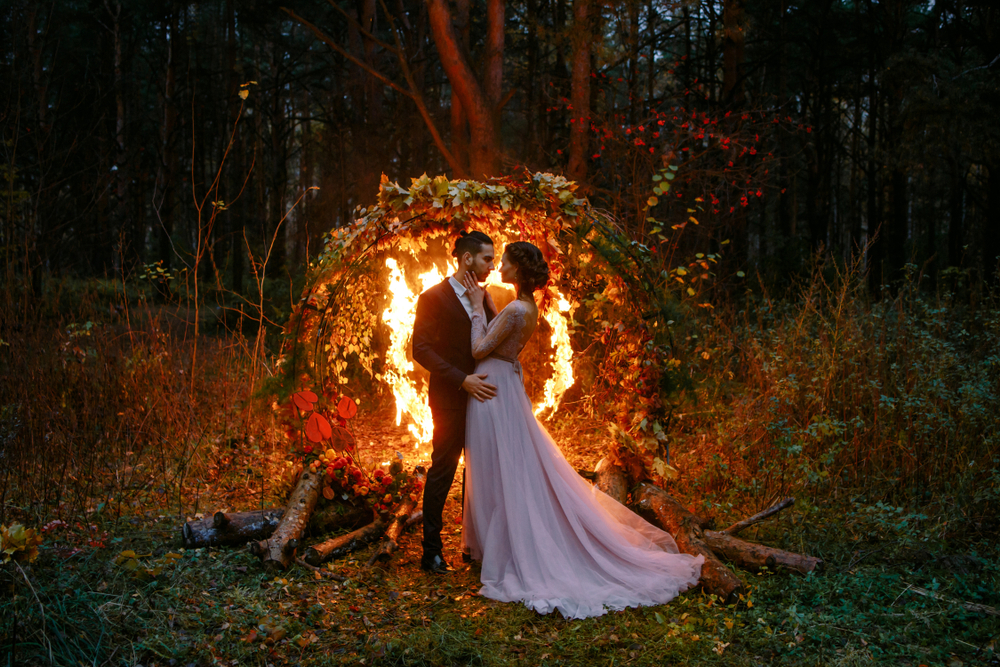 Fall weddings provide ample opportunities for unique and creative decor. From incorporating seasonal elements like pumpkins to utilizing rich, warm colors in the floral arrangements, couples can infuse their wedding with a distinct sense of style and personality.
So check out some of our all-time favorite seasonal wedding suggestions for fall that may speak to you.
1. Rustic Harvest Theme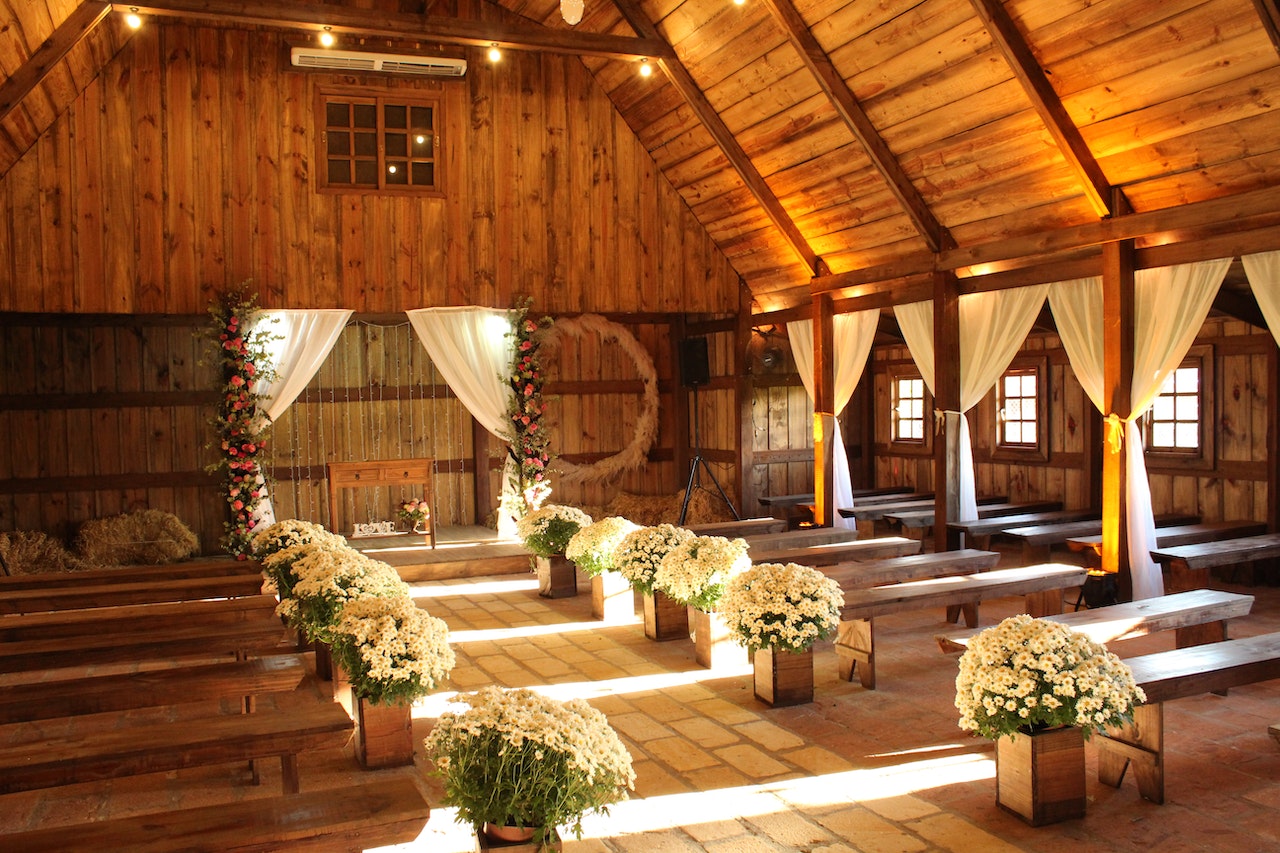 A rustic theme is a perfect choice for a fall wedding, creating a captivating and cozy atmosphere that celebrates the beauty of the season. With charming elements like hay bales, mason jars, and wooden accents, you can transform your venue into a rustic haven. While the rich color palette of oranges, yellows, and earthy tones complements the natural surroundings, incorporating seasonal details like pumpkins and foliage adds a touch of whimsy.
2. Foliage-inspired Decor
From cascading leaf garlands to stunning table runners made of colorful foliage, these natural elements will not only add an elegant and organic touch to your celebration but also serve as a nod to the season's stunning transformation. With its organic charm and vibrant colors, it's no wonder that foliage-inspired decor stands as one of the most enchanting and sought-after choices for fall wedding decor ideas.
3. Warm Colour Palette
A warm color palette for your fall wedding is a fabulous choice that will infuse your special day with coziness and charm. Picture a palette filled with shades of rich burgundy, burnt orange, and golden yellow, creating a delightful and inviting ambiance. From the bridesmaids' dresses to the floral arrangements and table decor, incorporating warm tones will add a touch of elegance and sophistication.
4. Cozy Blankets And Bonfires
If you are looking for November wedding ideas, rest assured that a warm, intimate setting complete with bonfires and soft blankets will make your guests feel right at home. As the temperature cools down, these elements will bring warmth and comfort to your celebration, inviting guests to gather around and create lasting memories.
5. Nature Walk Photo Shoot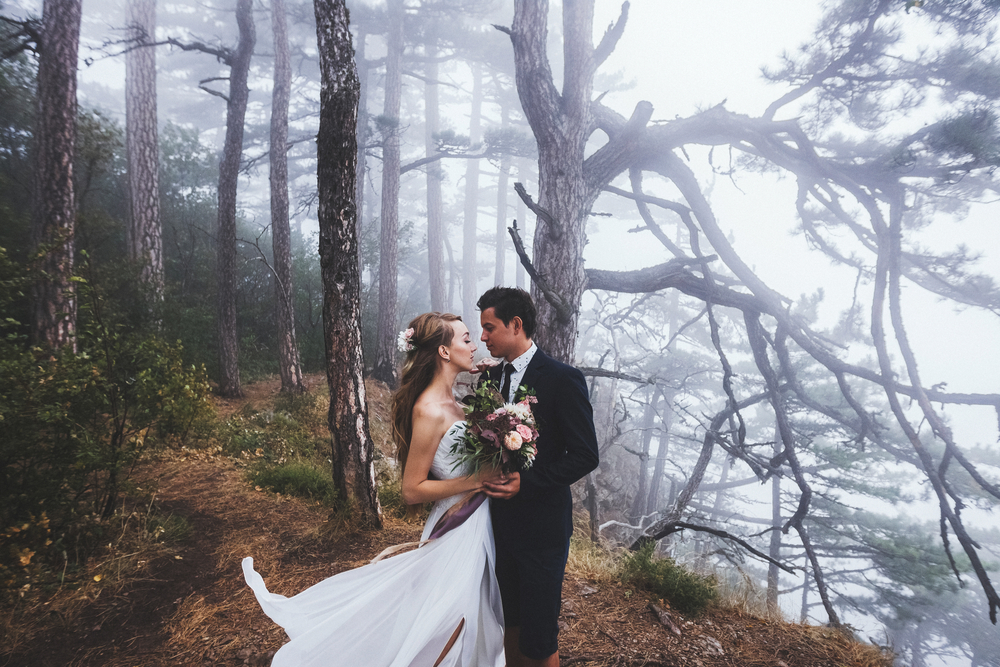 An outstanding fall nuptials suggestion that will capture the splendor of the season is a nature walk photo session. Imagine strolling hand in hand with your partner through a picturesque forest, surrounded by vibrant foliage and crisp fall air. The natural beauty will serve as the perfect backdrop for a romantic and enchanting photoshoot, capturing the essence of your love amidst the breathtaking scenery.
6. Seasonal Wedding Delights
Opting for seasonal menu delights for your fall wedding is an exceptional idea that will leave your guests impressed. Embracing the flavors and ingredients of the season, such as hearty soups, roasted vegetables, and savory dishes, will definitely add a delightful touch to your wedding. From pumpkin-inspired desserts to apple-infused cocktails, the seasonal menu would offer a range of delectable options that will celebrate the best flavors of fall.
7. Nature-inspired Design for Invitation
An invitation that reflects the essence of fall will turn out to be a great idea for your ceremony. Opting for a rustic and nature-inspired design with warm earthy tones, foliage motifs, or even incorporating elements like acorns or fall flowers can set the perfect tone for your harvest wedding. Consider using textured or recycled paper to enhance the rustic feel, and choose fonts and graphics that evoke the cozy and romantic atmosphere of the season.
8. Candlelit Romance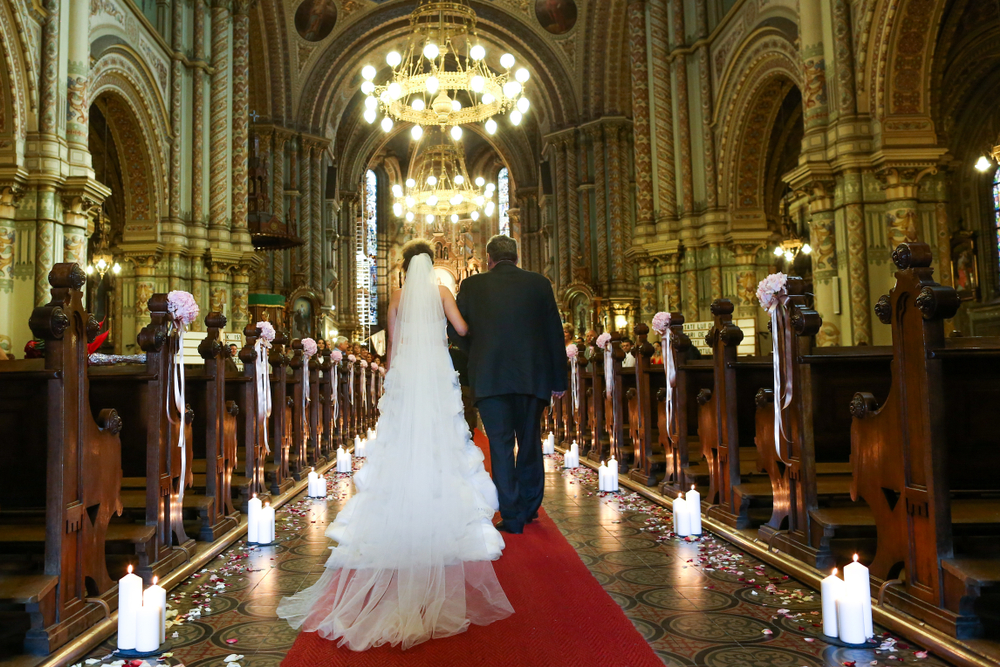 The beautiful glow of candlelight provides a pleasant and romantic atmosphere during fall as the days become shorter and the evenings grow cozier. From the brilliantly illuminated aisle with candles shining on your path to outdoor areas immersed in a gorgeous glow, candlelit romance creates a compelling and enchanting ambiance that will make a lasting impression on your guests.
9. Apple Cider Bar
One of the most creative fall wedding ideas would be to have an apple cider bar, which will thrill your guests and give them a festive environment. The crisp and comforting taste of apple cider will perfectly complement the season, evoking a sense of warmth and nostalgia. Setting up a dedicated bar where guests can customize their own cider creations with various toppings and flavors can add an interactive and enjoyable element to your wedding. From traditional apple cider to unique flavor combinations like caramel apple or spiced cider, there would be something for everyone to indulge in.
10. Cute And Rustic Wedding Favors
By gifting your guests with small tokens of appreciation that reflect the rustic beauty of fall, you might leave a lasting impression. Consider items like mini jars of homemade jam, personalized wooden keychains, or small potted plants wrapped in burlap. These charming and thoughtful favors not only align with the cozy and natural feel of fall but also serve as mementos that guests can take home and cherish.
11. Apple Orchard Ceremony
Host your wedding ceremony amidst a picturesque apple orchard, surrounded by the vibrant colors of fall. The scent of ripe apples in the air and the natural beauty of the orchard create a truly enchanting setting. You can then exchange vows under a rustic arch adorned with seasonal flowers and let the natural surroundings serve as your backdrop.
12. Fall Foliage Escort Cards
Embrace the beauty of the season by incorporating fall foliage into your escort card display. Attach individual escort cards to mini pumpkins, colorful leaves, or small branches, and arrange them in a creative and eye-catching manner. This personalized touch not only serves as a practical way to guide guests to their assigned seats but also adds a natural and seasonal element to your wedding decor.
13. Unique Bridal Attire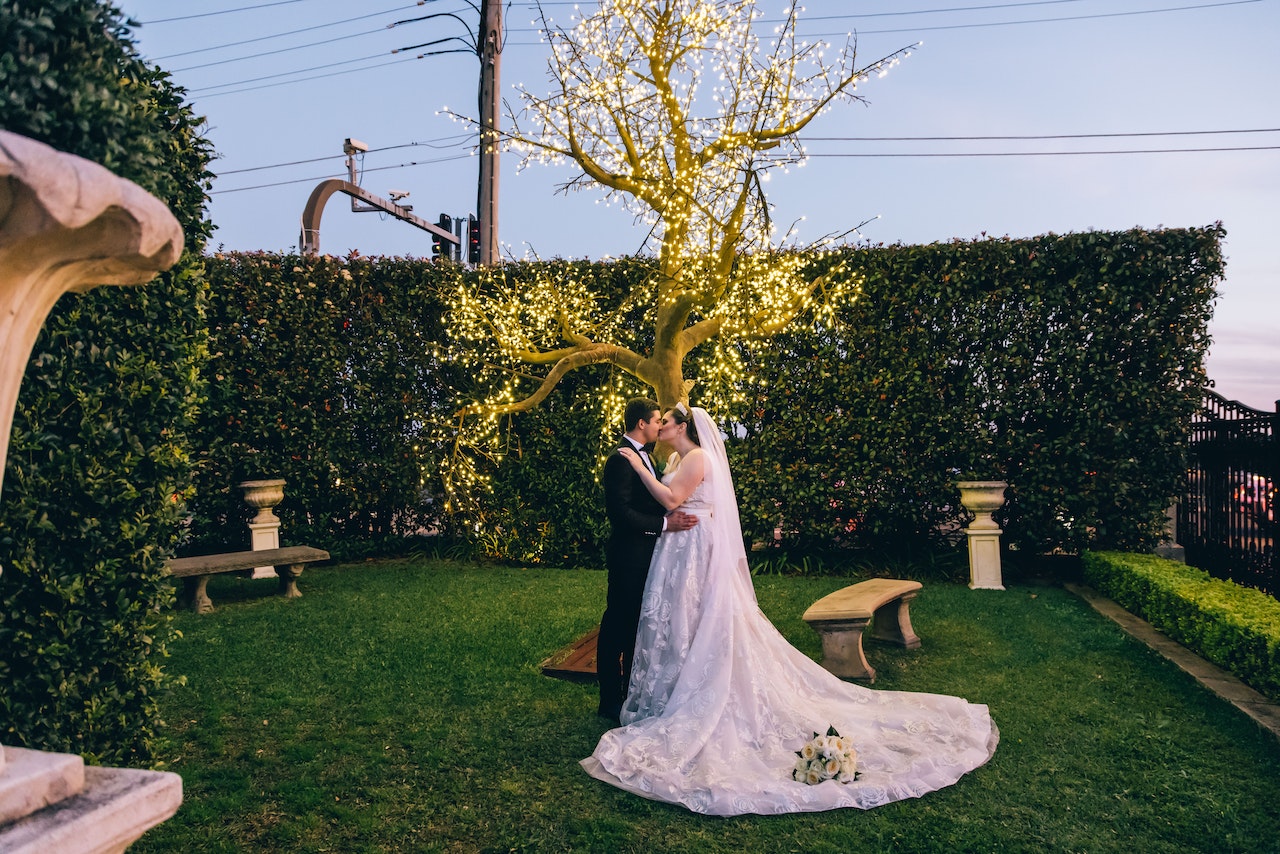 Long-sleeved lace wedding dresses are ideal for fall weddings because they radiate elegance and capture the spirit of the season. Long sleeves can give warmth and comfort in the cooler fall months, and the delicate and elaborate lace accents can add a hint of romance and class. To enhance the rich hues and textures of the season, one can even think of using fall-inspired elements like floral appliques or very subtle metallic embellishments.
14. Outdoor Lawn Games
Outdoor lawn games can be a great fall wedding idea as they bring an element of fun and entertainment to your celebration. With the crisp fall air and beautiful surroundings, setting up lawn games creates an opportunity for guests to engage in friendly competition and enjoy the outdoors. It encourages interaction among guests of all ages and fosters a lighthearted atmosphere, creating lasting memories and laughter. Whether it's a game of cornhole, giant Jenga, or pumpkin bowling, these outdoor activities will add a playful touch to your wedding, allowing guests to relax, mingle, and participate in a shared experience.
15. Woodland-inspired Tablescapes
Create an enchanting woodland ambiance with nature-inspired tablescapes for your fall wedding party. Use rustic wooden tables and incorporate elements like moss, pinecones, and twigs as table runners or scattered decorations. Add touches of gold or copper accents for a touch of elegance. Complete the look with warm candlelight and soft, neutral linens for a cozy and inviting atmosphere.
16. Fall-inspired Floral Arrangements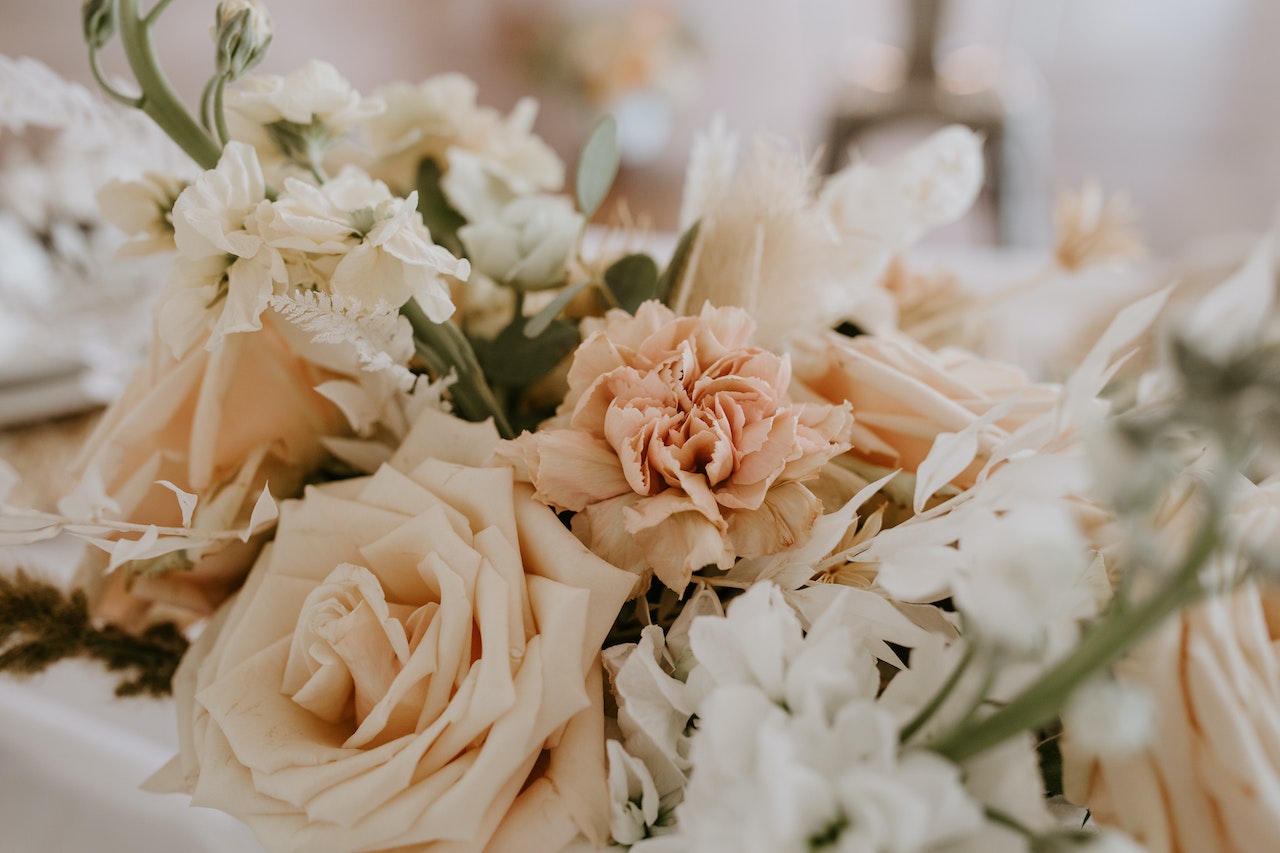 For a fall wedding, floral arrangements inspired by the season will be a fantastic choice as they will precisely bring a touch of natural beauty to your big day. By incorporating elements like warm-toned flowers, seasonal foliage, berries, and even dried leaves, these arrangements will evoke a sense of coziness and rustic charm. The vibrant colors of fall, such as deep reds, oranges, and golden yellows, will infuse a romantic and enchanting atmosphere. These floral designs would not only complement the overall aesthetic of your fall wedding but also celebrate the beauty of nature during this time of transition.
17. Cozy Lounge Area
You can create a cozy lounge area where guests can relax and unwind. You just need to arrange comfortable seating with plush cushions and blankets in fall colors. Just add some ambient lighting with string lights or lanterns to create a warm and inviting space for guests to socialize and enjoy the festivities.
18. S'mores Station
As the weather cools down, gathering around a cozy fire pit and roasting marshmallows to create delicious s'mores will be a nostalgic and comforting experience for your wedding. It'll create a casual and inviting atmosphere where guests can mingle, share stories, and indulge in a sweet treat. The aroma of toasting marshmallows and the satisfaction of assembling the perfect s'more would bring a sense of joy and togetherness.
19. Pumpkin Carving Station
A pumpkin carving station can turn out to be a wonderful addition to some of the most innovative and fantastic fall wedding ideas, giving the event a festive and artistic feel. As the season is synonymous with pumpkin carving and Halloween, providing a designated area for guests to engage in this beloved fall activity can add an element of fun and interaction. It will allow your guests to showcase their artistic talents and create unique designs on pumpkins, fostering a sense of camaraderie and lighthearted competition.
20. Leaf Confetti Send-off
A leaf confetti send-off can be a wonderful accent to a beautiful fall wedding, giving your forever remember a whimsical and natural touch. As the leaves change colors and gently fall during the season, incorporating them into a confetti send-off creates a magical and picturesque moment. The rustling sound and the vibrant hues of the falling leaves create a stunning visual spectacle and evoke a sense of joy and celebration. To bring the beauty of the season to life, the guests can shower the newlyweds with vibrant and fluttering leaf confetti 
21. Harvest-inspired Photo Booth
A photo booth matching the theme of fall can make for a delightful space for guests to create fun memories. It can add a touch of charm and nostalgia to the event, allowing guests to capture beautiful moments against a backdrop of rustic fall wedding ceremony decorations. The booth can be adorned with hay bales, pumpkins, fall leaves, and other seasonal elements, creating a picturesque setting for photos. Guests can dress up in fall-themed props like hats, scarves, and plaid blankets, adding a fun and playful element to the pictures.
22. Live Music with Acoustic Instruments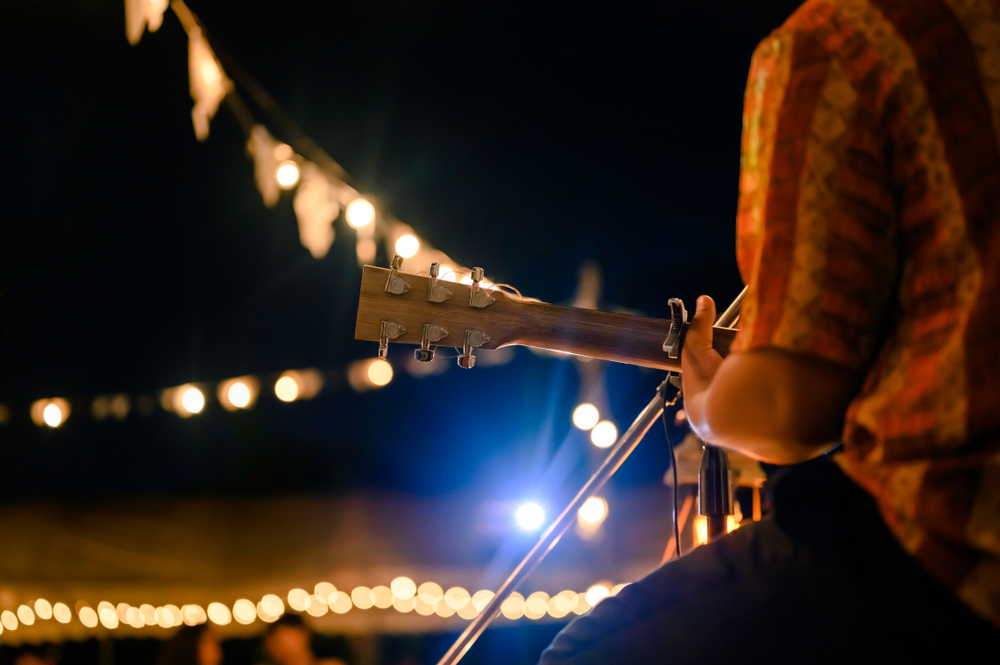 The soft, melodic tunes of acoustic instruments like guitar, violin, or banjo are sure to create a warm and inviting ambiance that perfectly complements the cozy vibes of the fall season on your D-day. The natural, acoustic sound will resonate beautifully in outdoor settings, enhancing the connection between guests and the surrounding fall scenery. Whether it's a romantic ballad during the ceremony or upbeat tunes during the reception, live acoustic music will definitely set a relaxed and enchanting tone, making your fall wedding truly memorable and enjoyable for everyone.
23.  Fall Foliage Ceremony Arch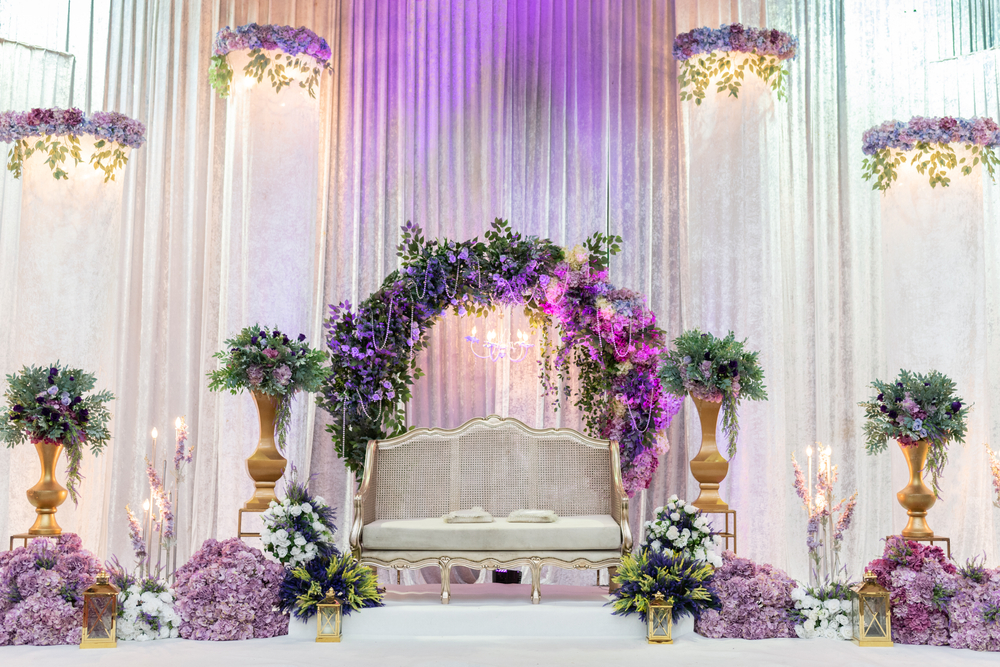 You can create a stunning ceremony arch adorned with colorful fall foliage to serve as a backdrop for your vows. Incorporate vibrant leaves, branches, and other seasonal elements to create a natural and enchanting ambiance. The fall foliage arch will not only provide a picturesque setting for your ceremony but also capture the essence of the season. It will create a captivating and romantic atmosphere, symbolizing the beauty and transformation that comes with the fall season.
24. Fall-inspired Signature Cocktails
Crafted with ingredients like apple cider, cinnamon, cranberry, or pumpkin spice, the fall-inspired signature cocktails can very well bring a sense of coziness to the celebration. From spiced apple mules to caramel apple martinis, these specially curated drinks not only tantalize the taste buds but also serve as conversation starters and conversation enhancers. The rich, aromatic flavors combined with creative presentation and garnishes can make these cocktails a memorable and Instagram-worthy element of your fall wedding.
25. Hay Bale Seating
Hay bale seating can be a great idea for a fall wedding as it adds a rustic and cozy charm to the outdoor setting. The natural texture and earthy tones of the hay bales create a warm and inviting atmosphere for guests to relax and enjoy the celebration. It provides a unique seating option that goes perfectly with the fall theme and enhances the overall aesthetic of the wedding. Hay bales can be arranged in various configurations, allowing for versatile seating arrangements that can accommodate both small and large gatherings. Guests will appreciate the casual and laid-back vibe, creating a comfortable and intimate ambiance where they can mingle, socialize, and fully immerse themselves in the beauty of the fall season.
26. Harvest Feast
Instead of a traditional sit-down dinner, consider hosting a harvest feast for your fall wedding. Set up long banquet-style tables adorned with rustic centerpieces and decorate the space with warm colors. Serve a family-style meal with seasonal dishes inspired by the bountiful harvest, such as roasted root vegetables, hearty soups, and flavorful pies. This communal dining experience will bring your guests together, creating a warm and intimate atmosphere.
27. Pumpkin Patch Ceremony
Create a whimsical and enchanting atmosphere by hosting your wedding ceremony in a pumpkin patch. Set up an aisle lined with pumpkins of various sizes and colors, creating a visually stunning pathway for the couple. Exchange vows surrounded by the vibrant hues of fall and the sweet scent of pumpkins, creating a truly unique and memorable experience for everyone.
28. Harvest-inspired Signage
Incorporate custom signage with playful and rustic fall-themed messages throughout the venue. Use wooden boards, chalkboards, or vintage frames to display signs with phrases like "Give Thanks," "Fall in Love," or "Fall Magic." These signs can be placed at the entrance, dessert table, or photo booth area, adding a personalized and charming touch to the overall décor.
29. Warm String Lights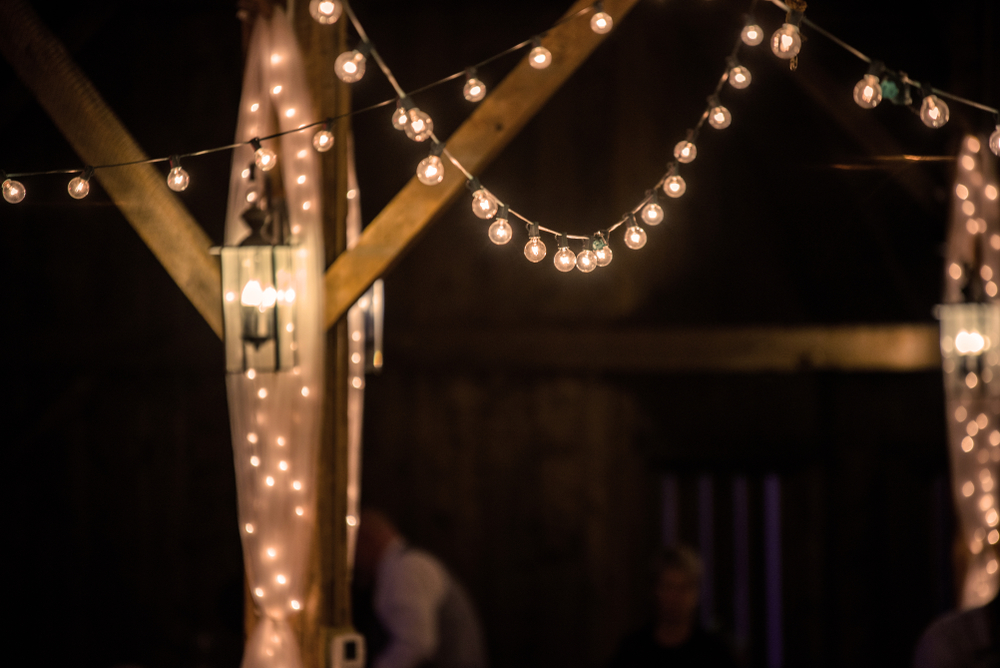 Create a warm and cozy ambiance by stringing fairy lights or Edison bulbs throughout the venue. Hang them from tree branches, drape them along beams, or wrap them around pillars. The soft and inviting glow of the lights will create a romantic atmosphere and add a touch of magic to your fall wedding celebration.
30. Fall-inspired Chair Décor
Enhance the look of your seating by incorporating fall-inspired chair decor. Wrap chairs with ribbons or sashes in warm colors like burgundy, burnt orange, or mustard yellow. Add a sprig of fall foliage, mini pumpkins, or pinecones to each chair for a festive and cohesive look. This simple yet impactful detail will elevate the overall aesthetic and tie in the fall theme.
In a delightful dance between love and nature, fall weddings embrace the enchantment of the season with open arms. From the vibrant foliage painting the landscape to the crisp air whispering promises of new beginnings, these weddings create a magical atmosphere like no other. With the help of the aforementioned fun and creative fall wedding ideas, couples can surely infuse their special day with a playful spirit that leaves a lasting impression on their guests and make their day memorable.
ALSO READ: 4 Wedding backdrop ideas to make your ceremony stand out
5 Fun couple entry ideas for your engagement ceremony
DIY Gift Wrapping Ideas: 5 creative ideas to wrap your wedding presents
FAQs
What are the colors for fall weddings in Florida?
For fall weddings in Florida, popular colors include earthy neutrals and warm jewel tones. Earthy neutrals like taupe and beige provide a classic backdrop, while warm jewel tones like burgundy and emerald green add richness and sophistication.
---
What is the off-season for weddings in Florida?
The off-season for weddings in Florida is typically during the summer months, from June to August, due to the hot and humid weather.
---
---