The disaster movie 2018 is set during the 2018 Kerala floods, when people from all walks of life suffered terrible repercussions and banded together to escape the catastrophe.
Critics Review
TOI
2018 Everyone is a Hero' was expected to be an emotional survival story, a story of triumph against all odds. It was all that and more. For anyone who has lived through the Kerala Floods of 2018, for anyone who had watched the events from the sidelines, it will end up being more than a movie. A tech
Rotten Tomatoes
This starstudded, visually striking film on the 2018 Kerala floods is...intermittently poignant and suspenseful despite its templated format, superficially written characters and decision to avoid the politics of the tragedy.
Movie of the Month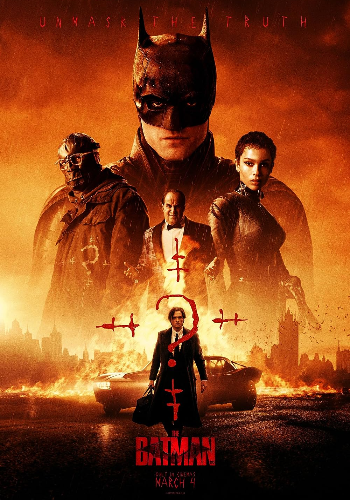 The Batman
Action, Drama
Cast:
Zoe Kravitz, Jeffrey Wright
BOX OFFICE Collection: ₹ 77 cr.
BOX OFFICE Collection: ₹ 77 cr.
Robert Pattinson, who played the role of Batman, in the 2022 movie. The Batman once landed up leaving fans upset. The actor joked about not working out on his physique for his role and left fans enraged. Despite all the love he...
Read more
Disclaimer: Box office numbers mentioned in the article are obtained from our own sources and diverse public platforms. We take all efforts to share possible accurate numbers, however, unless otherwise mentioned they are all approximates, but appropriately portrays the BO performance of the project. We are open to feedback and suggestions on editorial@pinkvilla.com.