Rocketry: The Nambi Effect is a film that recounts the inspiring story of Nambi Narayanan, a brilliant scientist who worked for ISRO, the Indian Space Research Organization, in the late 1960s. Nambi was an exceptionally intelligent technical assistant who caught the eye of Vikram Sarabhai, a promine...
Critics Review
TOI
Rocketry begins with an extended shot that suitably begins in space and travels down all the way to Earth, where we are introduced to Nambi's family. With just a few lines of conversation, Madhavan, who is also making his debut as a filmmaker, gives us a peek into the joyful family of his protagonis
Bollywood Hungama
THE NAMBI EFFECT is the story of an incredible scientist. In the late 60s, Nambi Narayanan R Madhavan is a genius who works for ISRO Indian Space Research Organization as a technical assistant under Vikram Sarabhai Rajit Kapur. He gets admission to the prestigious Princeton University in 1969 and he
Movie of the Month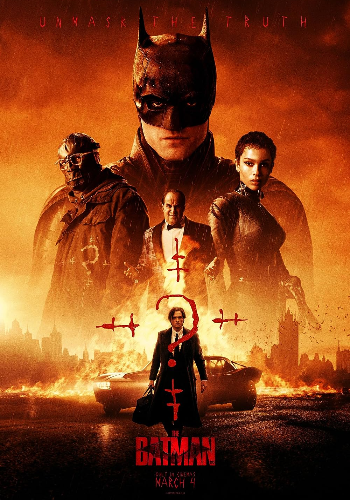 The Batman
Action, Drama, Crime
Cast:
Zoe Kravitz, Jeffrey Wright, Zoe Kravitz
BOX OFFICE Collection: ₹ 77 cr.
BOX OFFICE Collection: ₹ 77 cr.
Robert Pattinson, who played the role of Batman, in the 2022 movie. The Batman once landed up leaving fans upset. The actor joked about not working out on his physique for his role and left fans enraged. Despite all the love he...
Read more
Disclaimer: Box office numbers mentioned in the article are obtained from our own sources and diverse public platforms. We take all efforts to share possible accurate numbers, however, unless otherwise mentioned they are all approximates, but appropriately portrays the BO performance of the project. We are open to feedback and suggestions on editorial@pinkvilla.com.