The film, set in current times in Bhubaneswar, Odisha, explores the life of Manas, an ex-factory floor manager. After losing his job, he is forced to work as a delivery man. He gets introduced to the world of ratings and incentives with the delivery app on his smartphone. He struggles to make ends m...
Pinkvilla Review
Shahana Goswami as Pratima effectively utilises this opportunity to exhibit her sheer brilliance as an actor. The command over her dialect, body language, and acting through her eyes, is worth an applause. On the other hand, Kapil Sharma dives deep into his role by sporting a paunch, uneven stubble beard and delivering humorous dialogues with utmost flair. A special mention to the child actors, who essayed Kapil and Shahana's kids onscreen. 
Read more
Movie of the Month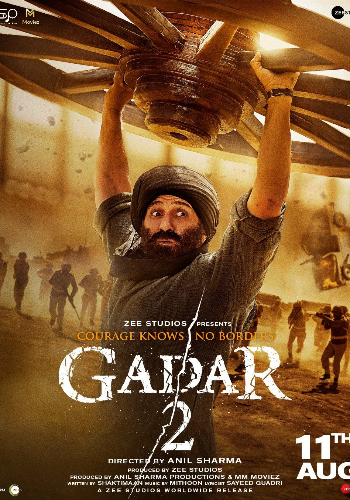 BOX OFFICE Collection: ₹ 672 cr.
We, the audience, often have diverse reasons to watch a film. Sometimes you see it for the story, sometimes for the actors involved in it, sometimes for performances, and more often than not for the entertainment. But then ther...
Read more
Disclaimer: Box office numbers mentioned in the article are obtained from our own sources and diverse public platforms. We take all efforts to share possible accurate numbers, however, unless otherwise mentioned they are all approximates, but appropriately portrays the BO performance of the project. We are open to feedback and suggestions on editorial@pinkvilla.com.