11 Best Calvin Klein Perfumes to Revitalize Your Senses
Written by
Sayantani Deb
| Updated on
Mar 15, 2023 |

158.7K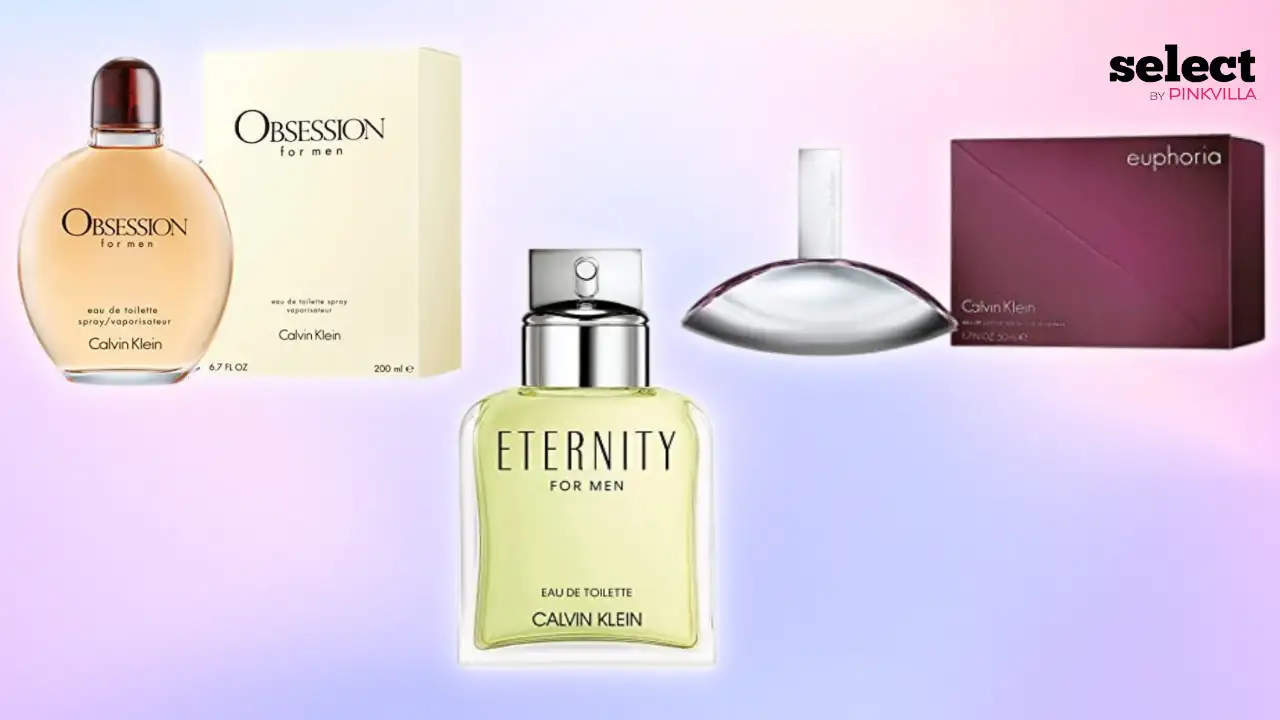 The products curated for this article are independently chosen by the editorial team. If you make a purchase through the
links
mentioned below, we may receive a commission. Check out our
product research & curation process
Like most designer perfumes, the best Calvin Klein perfumes have a unique characteristic that gets one hooked on their fragrances. These perfumes are not just seasonal indulgences, but are evergreen enough to become your signature scent! To be more specific, they are fresh, minimalistic, and authentic. Barring a few, most Calvin Klein's perfumes do not overwhelm your senses or nauseate you — which makes them stand out from other high-end perfumes. As they are made with premium-quality ingredients, these perfumes go a long way in boosting your aura and uplifting your mood.
As the famous saying goes, "without perfume, the skin is mute" — if you don't wear perfume, you give up some control over how you want people to perceive your vibe. And in Calvin Klein's range of perfumes, you can find a plethora of revitalizing concoctions that match your vibe. Besides, there are a lot of safe and low-risk fragrance options for you to explore if you are tired of wearing the same scent. In any case, we have curated a list of our top recommended Calvin Klein perfumes for you to try out. Keep reading to learn more!
11 Best Calvin Klein Perfumes for Your Signature Scent
While most women's perfumes are dominated by floral or gourmand accords, this eau de parfum brings a refreshing change to the trend by offering a woody and spicy aroma. The fragrance starts off with green notes of bergamot and mandarin, and gradually transitions to a spicy accord that communicates confidence and passion. Its warm and balsamic end notes of amber, incense, vetiver, and vanilla remind you of your most memorable Christmas eve!
Pros
Unique oriental blend
High-quality ingredients
Ideal for fall and winter
Can also be worn by men
Inspired by the calming notes of natural elements, this revitalizing perfume captures the true essence of a gentleman! Made with fresh, citrusy, and powdery ingredients such as basil, sage, bergamot, lavender, etc., the product marvelously soothes your senses. It has a clean, low-key fragrance that makes you feel refreshed and energized to greet the day. The woody notes of the perfume linger for a long time, giving you an air of mysteriousness. Besides, it is a good choice for those who do not like to experiment much with their signature scents.
Pros
Ideal for summertime
Modern and palatable
Not overbearing
Suitable for most occasions
With this eau de toilette, you can walk into a room with utmost comfort as well as a lingering mysteriousness in your demeanor. Concocted with citrusy, spicy, and woody accords, the perfume possesses an oriental charm that makes one's senses crave more! Its top notes of bergamot and mandarin make you feel clean and refreshed, while the musky base notes of sandalwood and patchouli stick around. The unique blend of modest and traditional accords in this fragrance makes it a good choice for formal occasions.
Pros
Ideal for winters
Not too overpowering
Helps calm your nerves
Stands out amongst other men's perfumes
Cons
A bit on the sweeter side
Every accord in this perfume for women is truly euphoric, just as the name suggests! Made with fresh and citrusy top notes of pomegranate and persimmon, the perfume instantly energizes your senses and eliminates lethargy. With the floral heart notes of black orchid, lotus blossom, and champaca, the fragrance keeps you engaged in its elusive charm. The fragrance makes you feel sultry while giving you a surprising sense of comfort and contentment. All in all, the perfume is perfect to swoon your way to a romantic date or honeymoon!
Pros
Great aphrodisiac
Long-lasting
Adaptable to modern olfactory senses
Provides a good sillage
Cons
Not for work/daytime events
In a sea of sweet and seductive concoctions, this eau de parfum for women is a sublime, understated scent for everyday events. The powdery notes of white lily give a relaxed, easygoing, and yet confident vibe to your personality. Besides, the perfume consists of a variety of other floral extracts such as rose, narcissus, violet, and freesias that bring more persona to the fragrance without coming off as too overbearing. Encompassing its woody base notes, the perfume makes you feel warm and rooted. Hence, it is a good choice for traditional events.
Pros
Suitable for most occasions
Luxurious concoction
Timelessly pleasing
Fresh and clean
When in doubt, a fresh, citrusy spritz of this eau de toilette by Calvin Klein works like a charm! The perfume is made with a revitalizing blend of botanical ingredients like orange, bergamot, and ginger that set the tone right for you to greet the day. This is followed by herbaceous accords of blue tea and a warm, comforting base of amber, cedarwood, and patchouli — a brilliant amalgam that adds gradual layers to the perfume. You will absolutely love this perfume if you prefer low-key scents over pervasive fragrances that attract too much attention.
Pros
Great for work/formal events
Suitable for all genders
Clean fragrance
Perfect for summertime
Cons
Soft sillage
Not for romantic occasions
Eternity Air eau de toilette is a delightful, reconcentrated perfume that has a light, misty and outdoorsy feel to it! It is made with fresh linear accords of green botanicals, which makes the perfume incredible for road trips, get-togethers, and everyday use. Nonetheless, the fragrance still has a subtle layer of woody notes that last for a long time and add nuance to your persona. This perfume is milder than its original concoction and is good for days when you feel relaxed and laid back.
Pros
Clean fragrance
Ideal for summertime
Very soothing
Suitable for gym
Men's perfumes can also be aphrodisiacs, and this eau de toilette is the perfect example of the same! What makes this perfume a great aphrodisiac is that it is an elusive concoction of contrasting ingredients that leaves one wanting more! It consists of spicy top notes of ginger and pepper that arrest one's senses. The heart notes of green botanicals have a calming effect, followed by the creamy, balsamic notes of amber, suede, and patchouli. All in all, the perfume is a great investment for special occasions.
Pros
Very indulging
Communicates confidence
Gives a youthful touch
Not overpowering
Cons
Fades quickly
Poor sillage
Yet another reformulation of Calvin Klein's pillar perfume, this eau de parfum is a sinfully indulgent choice for romantic getaways and club-hopping across the city. The perfume caters to a niche set of vendees who enjoy intense, intoxicating, almost gothic scents. Made with black rose, chypre, musk, and woody extracts, the fragrance has a tarty effect on your senses. And, you'll be happy to know that just a few spritzes of this invigorating concoction are enough to fill a room and make heads turn!
Pros
Great aphrodisiac
Giftable
Long-lasting fragrance
Attractive bottle
This revitalizing men's perfume opens with fresh notes of bergamot, mandarin, and cedar leaves that give a cool, camphoraceous, and citrusy kick-start to your day. It comprises other green botanicals that take its freshness quotient up a notch and leave you feeling clean and confident. What surprises us about this unique concoction is that despite having light and crisp ingredients, the overall scent is oddly addictive and more nuanced than expected. Hence, it is the perfect fragrance to flaunt your underdog personality.
Pros
Caters to most tastes
Cost-effective
Invigorating concoction
Long-lasting woody base
Cons
Bit boring for special occasions
This reformulation of the first eau de parfum in the list takes its feminine quotient up a notch. Its opening note of sparkling plum captures one's attention with its sweet and tarty aura. The bright orchid accord complements the fruity notes brilliantly and adds a musky nuance to the fragrance. Its gourmand vanilla base note keeps one tantalized, which makes the perfume an excellent aphrodisiac. This perfume is perfect for dates, formal parties, and romantic getaways.
Pros
Good for summers
Long-lasting
Great gift choice
Now that you've seen our product recommendations for the best Calvin Klein perfumes, check out the following buying guide to help you make the best purchase for your choice.
How to Choose the Right Calvin Klein Perfume?
Pick a Scent Concentration: Ideally, perfumes are nothing but mixtures of water and alcohol with varying concentrations of aromatic compounds in them. Depending on these concentrates, perfumes are categorized into the following types:
Eau de Cologne: One of the lightest perfumes, eau de colognes have a mild fragrance concentration of about 5% in the ethanol base. These perfumes are often more cost-effective and understated than other variants.
Eau de Toilette: These perfumes have a moderately mild fragrance concentration of 5% to 15%, which is one of the most common perfume concentrations. They have just the right amount of intensity that works as a pleasant, everyday product.
Eau de Parfum: With 10% to 20% of aromatic compounds, an eau de parfum will have a sublime concentration that lasts adequately long, and is suitable for special occasions.
Parfum: This type of perfume has the strongest fragrance concentration, ranging between 15% to 35%, which lasts for a very long time, and has a high sillage. Such products are a bit on the expensive side and are often a luxurious indulgence.
Always pick a scent concentration depending on the occasion you need it for. If you simply need it for personal hygiene or to feel fresh before bedtime, an eau de cologne can go a long way. If you need the perfume to last from 9-5 during your workday, then an eau de parfum would be an adequate choice.
Understand Your Scent Profile: Determining your scent profile is the first step before purchasing a perfume. A scent profile is nothing but a fragrance family that you find more appealing than others. For instance, if you have a floral scent profile, then you should go for perfumes with notes of rose, jasmine, white lily, lavender, etc. If you have an oriental scent profile, then high-quality ingredients such as nutmeg, vanilla, star anise, patchouli, incense, or sandalwood. Similarly, a forest, aquatic, musky, or fruity scent profile can also pertain to your liking. Hence, always understand the ingredients infused in the perfume before making a purchase.
Consider the Occasion to Wear: Of course, choosing a single scent profile can be limiting and can prevent you from exploring different options. Hence, to make a better choice, consider the occasions you would need the perfume for. If you're going to the gym or are indulging in physical activity, then herbal or citrus accords of sage, basil, vetiver, and bergamot would be ideal to keep you fresh. On the contrary, for a date night or evening party, a floral or gourmand accord may be preferable. Besides, you must also take into account the season in which you'll be wearing the perfume, such as spicy notes for winter, floral notes for spring, etc.
Now that you've seen our product recommendations for the best Calvin Klein perfumes, it is time to shop for your favorite pick. While designer perfumes seldom fail to meet your needs, blind buying always poses the risk of disappointment. Hence, ensure you refer to the above-mentioned buying guide and understand your fragrance profile before making a purchase. These high-end perfumes will boost your confidence and uplift your mood. Happy shopping!
Author BIO
Sayantani is a certified hair and makeup professional turned writer with 2+ years of experience in the same genre. Ap More
Why Trust select
Our product experts study the specifications of every product we suggest and try them out to bring what's proven to be worthy of your money, time, and energy. We also have subject matter experts from various fields like Fashion, Skincare, Haircare, Home Decor, and Health & Fitness onboard to make sure our suggestions are credible and trustworthy. You can trust select to be your faithful shopping guide for all the right reasons!