From The Rock to Undertaker: Ranking top 5 best WWE Superstar debuts at Survivor Series
Here are the Top five debuts at Survivor Series pay-per-view in last 37 years, from Undertaker, Sting, and many more…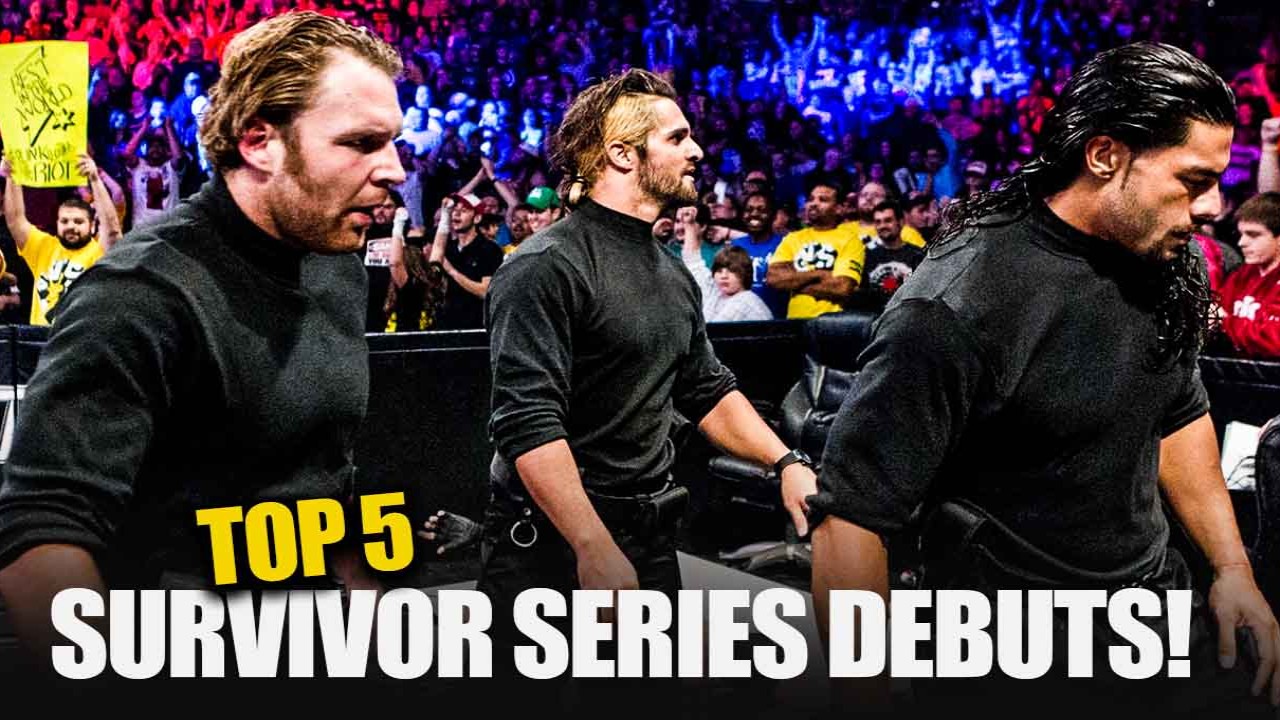 Key Highlight
Top debuts at Survivor Series pay per view

All you need to know about Survivor Series
The Survivor Series pay-per-view is undoubtedly one of World Wrestling Entertainment's (WWE) four major annual events. This year, WWE is gearing up for the 37th edition of this premium pay-per-view event. Along with the Royal Rumble, WrestleMania, and Money in the Bank, Survivor Series is considered one of WWE's "Big Four" pay-per-views.
Survivor Series has delivered multiple five-star matches and moments that will go down in history. These include iconic champion vs. champion matches, SmackDown versus Raw elimination matches, and the new WarGames match type.
Fans have witnessed some of WWE's greatest moments at Survivor Series, from Bret Hart vs. Shawn Michaels to Team Cena vs. Team Authority.
We have also witnessed some of the best debuts at the Survivor Series pay-per-view.
ALSO READ: Former WWE champion Randy Orton set to make his return at Survivor Series 2023: Report
Top 5 Survivor Series debuts
The Rock
The Rock is considered one of the greatest WWE superstars of all time. He made his surprise debut at Survivor Series 1996 as the mystery member of the face team against the villainous opposition. Billed as "Rocky Maivia" at first, The Rock's initial white-meat hero character failed to connect with fans. However, his career took off after he turned heel, embracing his swaggering, trash-talking persona.
The Undertaker
The legendary Phenom, The Undertaker, made his chilling debut at Survivor Series 1990 as the mystery partner on Ted DiBiase's team. Nicknamed "The Deadman," The Undertaker went on to become one of WWE's most iconic heroes. He built an unprecedented undefeated streak at WrestleMania, remaining victorious from WrestleMania VII in 1991 through an awe-inspiring 21 straight wins, until finally falling to Brock Lesnar at WrestleMania 30 in 2014.
Kurt Angle
Olympic gold medalist Kurt Angle made his WWE debut at Survivor Series 1999 as a heel superstar. He quickly earned his spot in the company and has won multiple championships worldwide, including WWE and TNA.
Sting
Sting was one of the most talked-about wrestlers of all time. He wrestled all around the world but not in WWE. The WCW icon made his long-awaited WWE debut at Survivor Series 2014 during the main event, helping Team Cena against Team Authority.
The Shield
In the current era, every pro wrestling fan knows three names: Seth Rollins, Roman Reigns, and Dean Ambrose. These three have been ruling the pro wrestling industry for years now. The trio made their debut at Survivor Series 2012 as a stable called The Shield and helped CM Punk retain his championship.
All three of them have captured the WWE championship in their careers and are considered in the greatest of all time list.
ALSO READ: Exploring possible WWE returns at Survivor Series: War Games apart from Randy Orton and CM Punk

---