LeBron James makes NBA history once again with Lakers win over Rockets
LeBron James, a basketball legend, leads the Lakers in a historic season. With an upcoming game against the Dallas Mavericks, his impact on the court remains unparalleled
Published on Nov 20, 2023 | 04:31 PM IST | 129.2K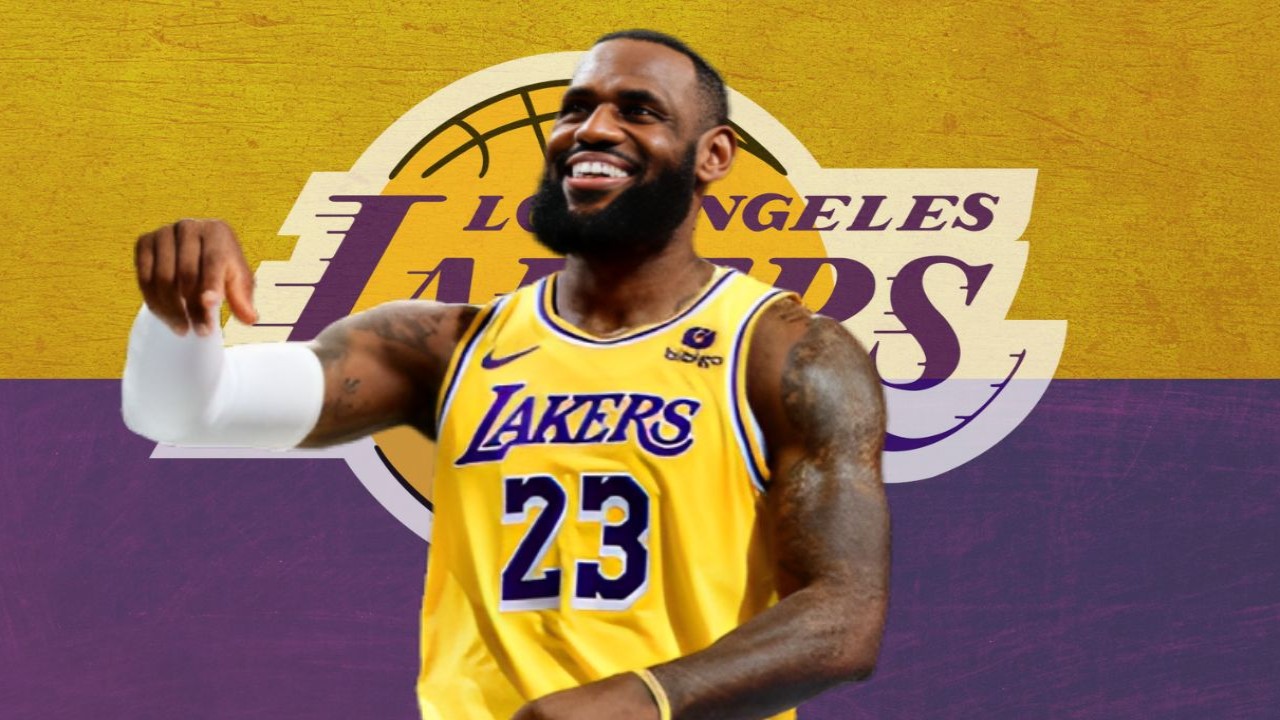 LeBron James, during the game between the Lakers and Houston Rockets in California, carved his place in NBA history by climbing the all-time steals leaderboard.
Before the evening, James had achieved 2,205 career steals. Now, he bests Clyde Drexler, a member of the Hall of Fame, by exceeding his 2,208 steals, securing the eighth position on the list.
Before the match, James displayed impressive averages – hitting 25.5 points, 8.3 rebounds, 6.3 assists, and 1.6 steals every game.
His shooting accuracy was formidable, with a 57.2% success rate overall and a 39.7% success rate from the three-point zone in a total of 12 matches.
Starting the season with a 7-6 track record from their initial 13 games, the Lakers currently hold the seventh seed in the Western Conference.
Their latest triumph came against the Portland Trail Blazers, scoring 107-95.
After facing the Rockets, their next encounter is scheduled for Wednesday evening. They will host Luka Doncic and his Dallas Mavericks in Los Angeles, California.
Among the current top ten NBA players, LeBron James stands tall, and he's anticipated to participate in his 20th consecutive All-Star Game.
Now in his 21st NBA season and his sixth with the Lakers, James has the honor of being a four-time NBA Champion.
ALSO READ: LeBron James nears unprecedented NBA milestone: 42 points away from making history
NBA's all-time leaders in career steals
John Stockton leads the NBA history with 3,265 steals recorded in his career, averaging 2.2 steals in each game.
Meanwhile, Jason Kidd, with 2,684 career steals, falls into the second spot on the all-time steals leaderboard.
Chris Paul, with 2,567 career thefts, ranks third on the grand steals list, averaging 2.1 steals per game during his career and leading the league in steals on six occasions.
Michael Jordan claimed the fourth spot on the all-time steals list with 2,514 career steals. He averaged 2.3 steals per game throughout his career and bagged the NBA scoring champion title ten times.
Lastly, Gary Payton, known for his brilliant defensive prowess, stands fifth on the all-time thefts leaderboard with 2,445 career steals and was selected for the NBA All-Defensive Team nine times.
ALSO READ: What is the record of most overtimes in an NBA game?
About The Author
Rakesh Mehra is a passionate sports content writer at Pinkvilla, dedicated to bringing the thrill of the game to
...
Read more
Top Comments
There are no comments in this article yet. Be first to post one!