Brussels attack update: Murder suspect of Swedish nationals gunned down by Belgian police
In what authorities are calling a terrorist attack, two Swedish nationals were shot dead and another person was injured in Brussels on Monday night. Continue reading for more details!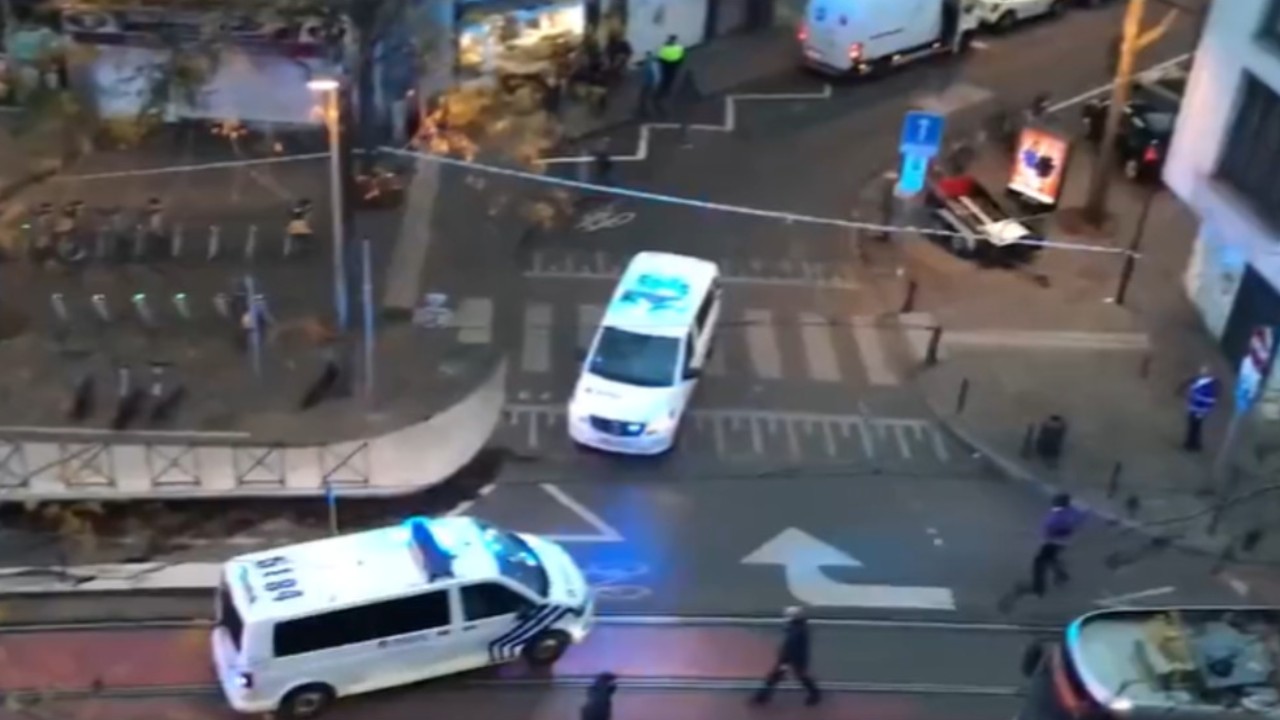 Key Highlight
Terrorist attack in Brussels results in 2 Swedish nationals killed, 1 injured near a football match

European leaders respond that attacker is inspired by Islamic State, claimed responsibility in video

Suspected Tunisian gunman, Abdesalem Al Guilani was reportedly shot dead by police
Trigger Warning: This article contains references to gun shootings and violence.
On Monday night, two Swedish nationals were killed and another was injured in what officials are calling a terrorist incident in Brussels. The incident took place on Boulevard d'Ypres, barely three kilometers from the King Baudoin Stadium, which was hosting the Belgium-Sweden Euro 2024 qualification match, as reported by Reuters. The game was canceled due to the continuing police investigation into the attacker, which is still at large. Prosecutors announced the launch of a terrorist investigation as they search for clues to the attacker's identity. Belgian officials are on high alert since the assailant, who is thought to have used an assault weapon, is still on the loose. 
European leaders respond to the attack in Brussels
In response to the incident, French President Emmanuel Macron said, "Europe has been shaken." Furthermore, he stated that the assailant, who claimed to be motivated by the Islamic State organization, claimed responsibility for the incident in a video uploaded on social media. In a different video, a guy speaking in Arabic says he carried out the act in the name of God and murdered three people. The third victim's identity is still unknown. 
ALSO READ: Late Stephen 'tWitch' Boss' wife Allison Holker lists USD 3,795,000 estate for sale: What we know so far
CCTV footage emerges 
According to Reuters, CCTV footage has emerged showing the attacker, who was dressed in a bright jacket, departing a scooter and entering a neighboring glass-fronted business with an assault weapon. He appeared to have shot at least one victim once inside. Following the incident, police and emergency services closed off neighboring roads, and Belgian media reports stated that the two victims murdered were wearing Swedish national team football jerseys. 
Terrorist suspect dead following manhunt 
On Tuesday, a 45-year-old Tunisian shooter accused of murdering two Swedish football fans in Brussels was shot by police at a cafe. Authorities revealed that the suspect, who claimed himself as an Islamic State member, also injured another Swedish person in his attack. The alleged shooter identified himself as Abdesalem Al Guilani in a social media video. Belgian officials later verified that he had applied for asylum in Belgium unsuccessfully in 2019, was residing there illegally, and was known to police in connection with people smuggling. The Brussels incident comes only days after a teacher was stabbed to death in northern France in an act that President Emmanuel Macron called "barbaric Islamic terrorism." 
Belgium and Sweden unite in sensible response 
Following the incident, the Belgium-Sweden Euro 2024 qualifying match was canceled. The Swedish team informed UEFA that they did not wish to play the second half of the match, and the Belgian team agreed. Belgian officials advised citizens to be extra cautious and avoid needless travel. As detectives gathered evidence, armed police stood watch outside the suspect's flat in the Brussels district of Schaerbeek. The European Commission has advised employees to work from home, and numerous schools have been shuttered. In recent years, Belgium has been the victim of multiple Islamist assaults, notably the 2016 attack on Brussels airport and the city's metro, which killed 32 people. 
ALSO READ: Natalee Holloway disappearance case update: Suspect Joran van der Sloot to reveal how Alabama teen died
Know more about Brussels Attack
The Brussels' attack is declared as what kind of attack?
Brussels shooting was declared as an Islamist terrorist attack.
---
What happened in the Brussels Attack?
In the Brussels Terrorist Attack, two people were killed and one was injured by gunshooting.
---
---