'KSI manager freaking out': Jake Paul calls KSI 'soft' after being removed from face-to-face with Tommy Fury
Jake Paul was kicked out of a livestream which was hosted by Adin Ross for KSI and Tommy Fury.
Published on Sep 18, 2023 | 05:50 PM IST | 57.8K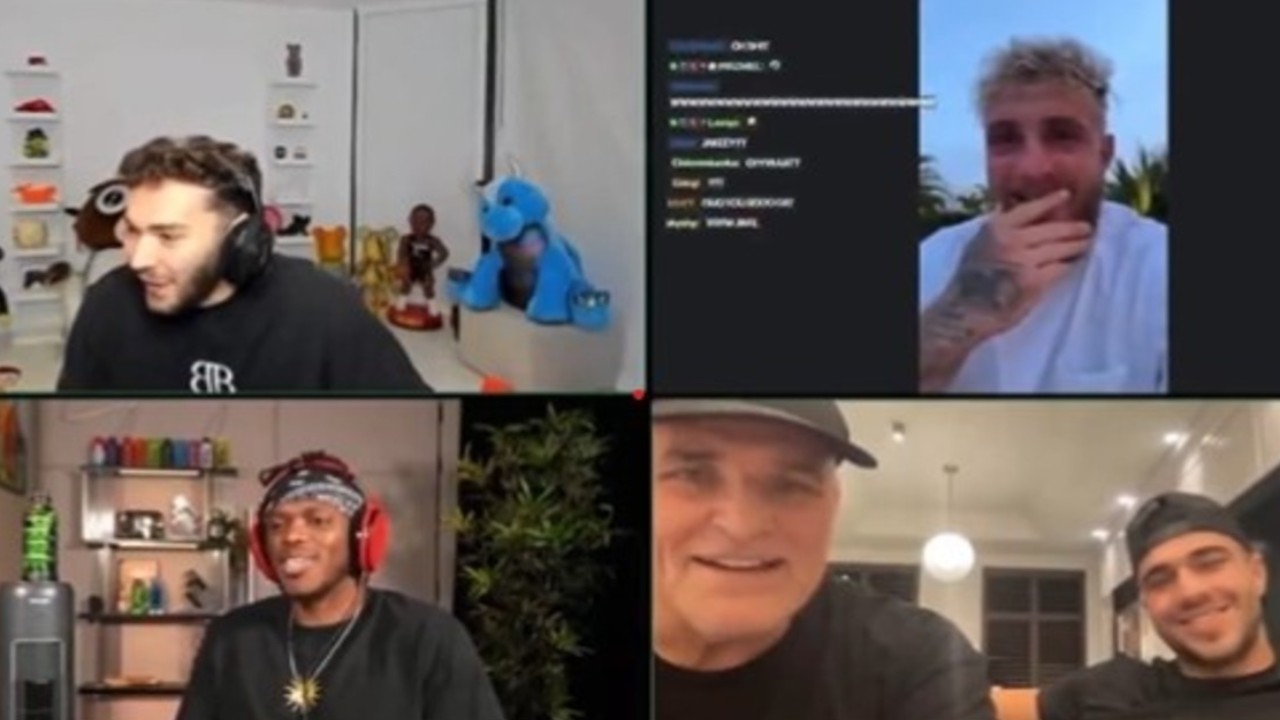 Key Highlight
Kick streamer Adin Ross hosted a virtual face-to-face for KSI and Tommy Fury on September 16

Tommy Fury will face KSI in the ring on October 14 at the Prime Card event
With their battle officially set for October 14, the rivalry between KSI and Tommy Fury is heating up in anticipation of the fight. The YouTube star will be looking to knock out his opponent and establish his superiority over other influencer boxers by doing so. He may have had Fury in mind before their fight, but he has hardly forgotten about his feud with Jake Paul.
Kick streamer Adin Ross hosted a virtual face-to-face for KSI and Fury on September 16 to discuss their match. However, discussions were cut short when Jake Paul joined the conversation to provide his thoughts, during which he engaged KSI in a contentious debate.
ALSO READ: Did Logan Paul receive an apology from Dillon Danis? Debunking the viral rumor
Jake Paul hits back at KSI after getting kicked out of a live chat
Paul chimed in to question KSI about his record and make fun of his previous adversary's victories in the ring. However, a few minutes later Jake was abruptly cut off from the conversation. The Problem Child said that Jake had been cut off at the request of KSI's staff, despite KSI's demands that he be added back.
After being removed from the conversation, Jake tweeted on X, writing, "Lol KSI manager freaking out behind the scenes and making Adin's manager kick me out of the chat! Soft!" Following that, Jake revealed a conversation between himself, Adin Ross, and a different team member by the name of Taav, who said he was compelled to remove Paul from the discussion. It is unsure if we will finally see Jake Paul and KSI exchange fists in the ring until KSI and Fury have finished their bout.
The time for discussion is nearly over because KSI and Tommy Fury will put an end to their feud when they square off in Manchester on Saturday, October 14. Jake Paul will watch his brother Logan compete against Dillon Danis in the co-main event of the KSI vs. Fury bout in Manchester next month from the ringside. Additionally, Logan Paul will compete at the event in front of what is anticipated to be a sold-out audience.
ALSO READ: Has Logan Paul agreed to Dillon Danis being his best man? Internet rivals face-off in new video
More about the Prime Card event
When is the match between Logan Paul and Dillon Danis?
Logan Paul and Dillon Danis will face each other in the ring on October 14 at the Prime Card event.
---
How much stake Logan Paul has in Prime?
Logan Paul is having a 20% stake in the company.
---
About The Author
A content writer with a Bachelor's Degree in Mass Media and a year of experience in Entertainment
...
Read more
Top Comments
There are no comments in this article yet. Be first to post one!