Madeleine McCann case: Latest update and complete timeline of 3-year old's disappearance
Delve into the heart-wrenching 16-year journey in the search for Madeleine McCann, a missing child. Explore the relentless efforts, hope, and recent developments in this compelling narrative.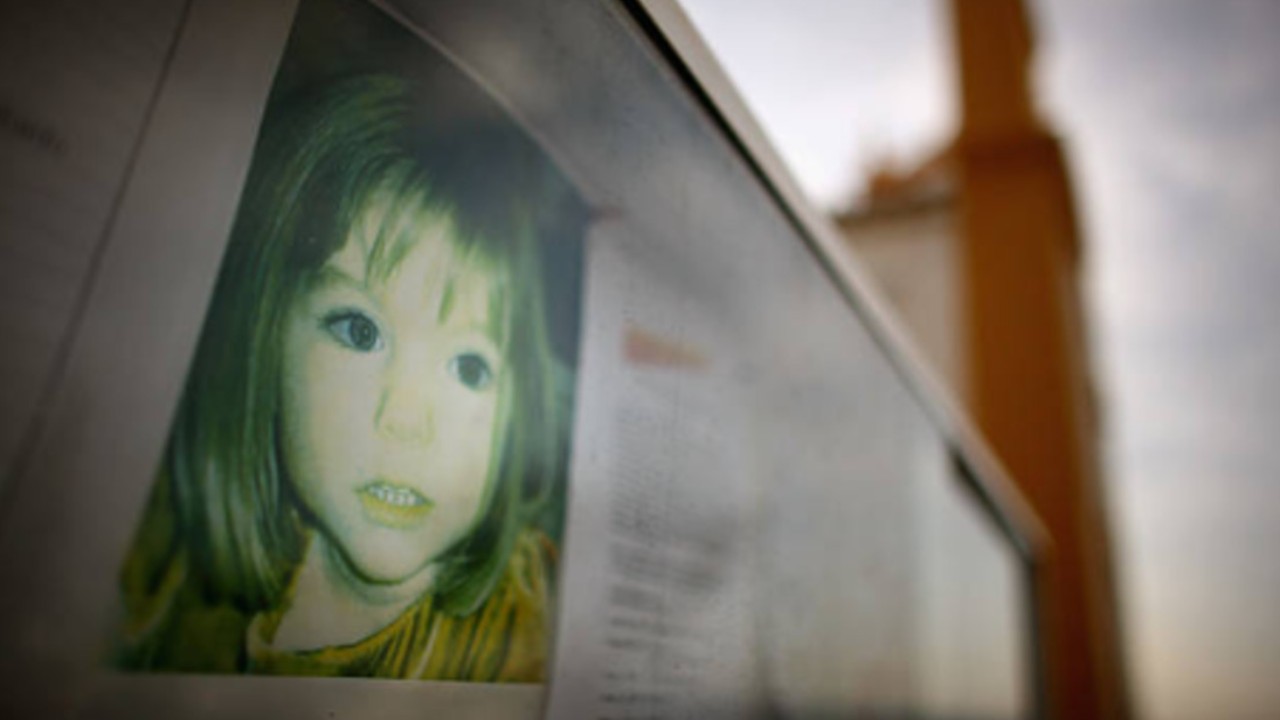 Key Highlight
In 2007, three-year-old Madeleine McCann mysteriously vanishes from a Portuguese holiday apartment

McCanns released 'Madeleine' a book that shared their harrowing ordeal and garners global attention

In 2020, a 43-year-old German prisoner was identified as the suspect for this disappearing case
Trigger Warning: This article discusses the 16-year-long search for Madeleine McCann, a missing child, and touches on topics related to abduction and unresolved cases. 
The world was introduced to a painful mystery in the spring of 2007 that would grip the collective imagination for years to come. Madeleine McCann, a bright-eyed three-year-old from Rothley, Leicestershire, vanished from a Portuguese vacation apartment, leaving a trail of questions, sadness, and unwavering efforts to unearth the truth. The hunt for Madeleine has turned into a complicated and emotional adventure filled with optimism, disappointments, and a never-ending drive to find a missing child over 16 years as per BBC. 
The disappearance of Madeleine McCann 
The start of this perilous voyage was on May 3, 2007. The McCanns were on holiday at the Ocean Club in Praia da Luz, Portugal, with Madeleine, her parents Kate and Gerry, and her younger twin brothers. Kate and Gerry McCann went out to supper with friends that evening, leaving their children asleep in the apartment. A rotational system was devised to check on the youngsters regularly to assure their safety. Kate McCann noticed an empty bed and a missing Madeleine when she went to check on her daughter. 
ALSO READ: What happened to Nancy Ng? Hunt for American woman continues in Guatemala following disappearance
As soon as the alarm was raised, local officials launched an exhaustive search. Following that, there was an outpouring of assistance from the general public, volunteers, and law enforcement organizations all around Europe. Madeleine was abducted, but she might still be in Portugal, according to Portuguese authorities. Clues, on the other hand, proved elusive, and the inquiry was criticized early on for mishandling potential forensic evidence at the crime site. 
Kate McCann was interrogated as a witness in September, but her position swiftly shifted to "arguido," or official suspect. The McCanns returned to the United Kingdom under a cloud of suspicion. Despite the shadow of uncertainty, prosecutors later confessed they had no fresh evidence to re-arrest the McCanns. 
Was Madeleine McCann found? 
The McCanns' persistent search for Madeleine continued. According to BBC, they published drawings of a suspect based on a description provided by a British vacationer in January. The inquiry was joined by Portuguese police, who experienced difficulties in investigating the crime. The authorities had dropped the probe by July, and the McCanns' "arguido" status had been lifted. 
New photos were provided in November 2009 to demonstrate how Madeleine may seem at the time. In March 2010, the McCanns denounced the leaking of Portuguese police data to British journalists outlining probable Madeleine sightings. Gerry McCann expressed disappointment that vigorous searches had not been performed in Portugal and the United Kingdom. In November, the pair agreed to write a book about Madeleine's disappearance. 
"Madeleine," the McCanns' book, was published in May 2011, shedding light on their suffering and frantic quest for their daughter. Their story reached Prime Minister David Cameron, who requested the aid of the Metropolitan Police in the probe. A two-year evaluation has begun. 
The UK review's chief, Detective Chief Inspector Andy Redwood, attempted to put the matter to a close. Although a photograph of Madeleine at the age of nine was revealed, Portuguese officials declared that their investigation would not be reopened. 
In May, UK investigators uncovered additional individuals of interest, giving the case fresh life. Scotland Yard claimed "new evidence and new witnesses," and an official inquiry was launched. They had identified 41 prospective suspects by October. An e-fit photograph of a guy spotted with a blond-haired youngster around the time of Madeleine's abduction was given via a BBC Crimewatch appeal. Police in Portugal have also resumed their investigation to work with Scotland Yard. 
British detectives traveled to Portugal in January amid rumors of planned arrests. In June, searches were conducted at Praia da Luz, including an area of scrubland near the Ocean Club. Unfortunately, this endeavor had no discernible effects. Police questioned four individuals in July, but no new information surfaced. 
The financial cost of the probe became clear in September 2015 when the British government reported that it had topped £10 million. The four official suspects were ruled out in April 2017, but top officials insisted that a significant line of inquiry was being investigated. The UK government committed to finance the Met Police probe until March 2020 in June 2019. 
Madeleine McCann news: What's the latest update 
After 13 years of searching, a ray of hope came in June 2020. Christian B, a 43-year-old German prisoner, was later recognized as a suspect. German authorities characterized it as a murder investigation, assuming Madeleine was no longer alive. The McCanns expressed their appreciation for this possible breakthrough, emphasizing their steadfast commitment to truth and justice. 
In April 2022, Portuguese authorities charged a German man, Christian Brueckner, of being an "arguido." This announcement was a crucial step forward in the continuing inquiry, underlining the case's lasting importance. 
The McCann family will mark the 16th anniversary of Madeleine's disappearance on May 3, 2023, reflecting on the ongoing agony and hoping for a breakthrough. According to recent reports, a police search had been conducted at a reservoir around 30 kilometers from Praia da Luz. The conclusion of this newest endeavor to solve the riddle of Madeleine McCann awaits the family, law enforcement, and the rest of the globe. 
The hunt for Madeleine McCann has shown the unwavering dedication and love of a family reluctant to give up on their daughter over this 16-year journey. The public's unwavering support and investigators' relentless efforts remind us that, even in the face of overwhelming hurdles and insurmountable barriers, the pursuit of truth and justice never truly ends. Madeleine's narrative continues to fascinate our hearts and thoughts, and the desire for resolution is as strong as it has always been. 
ALSO READ: What happened to Dick Drago? A closer look at MLB maverick's career trajectory
Know more about this harrowing case.
Who is Madeleine McCann, and when did she disappear?
Madeleine McCann was a three-year-old British girl who disappeared on May 3, 2007, while on vacation with her family in Praia da Luz, Portugal.
---
What is the latest development in the Madeleine McCann case?
In April 2022, a German man named Christian Brueckner was declared an official suspect in Portugal, reigniting interest in the case.
---
---